How to start homesteading in South Dakota
Homesteading literally made South Dakota what it is today. The Homestead Act, passed by Congress in 1862, provided for the initial settlement of present-day South Dakota. Many settlers were lured to the area by published claims promising abundant farmland, though the climate often proved harsh and unforgiving.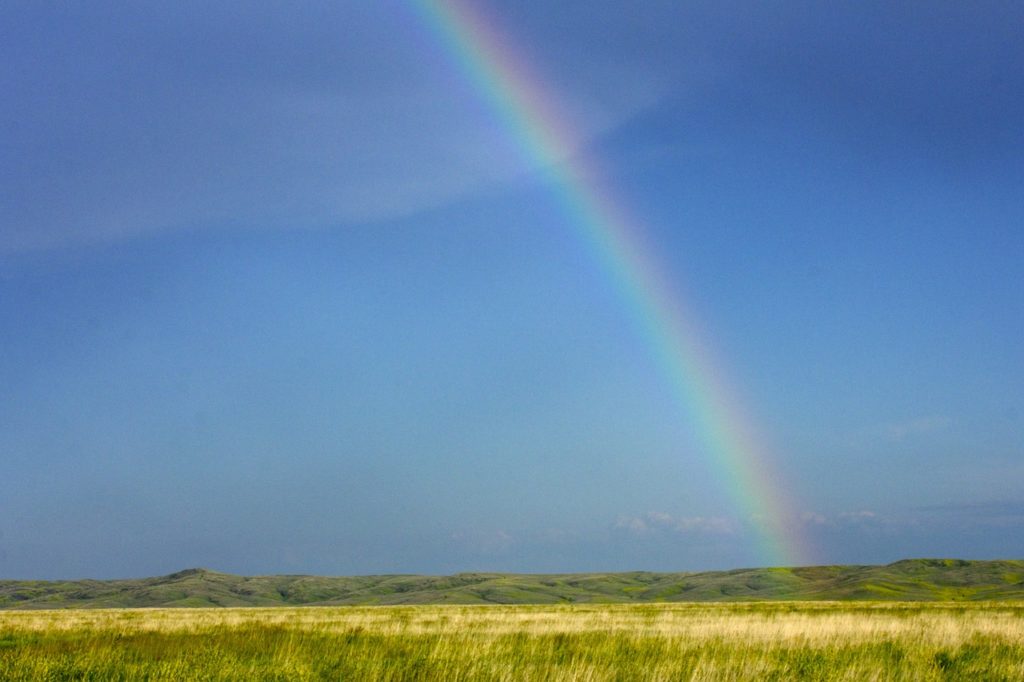 Aspiring homesteaders scouted out their parcels following the act's passage (or hired scouts to head out in their stead) to mark their claims with four posts to indicate the corners of a shack or a three-foot hole where a well could go. At this time, a typical 160-acre farm cost about $18, and homesteaders had to agree to occupy the land for five years. 

Though such cheap land was snatched up long ago, South Dakota's farmland is still comparatively inexpensive. Today, agriculture is the state's primary industry, and the pioneering spirit is still alive and well. Here's how to start homesteading in South Dakota.
Buying farmland in South Dakota
According to 2019 data from the United States Department of Agriculture (USDA), the average cost of farm real estate in South Dakota was $2,070 per acre, more than $1,000 less than the national average of $3,160 that same year. The average cost per acre for cropland was $3,130 and for pasture was $1,050.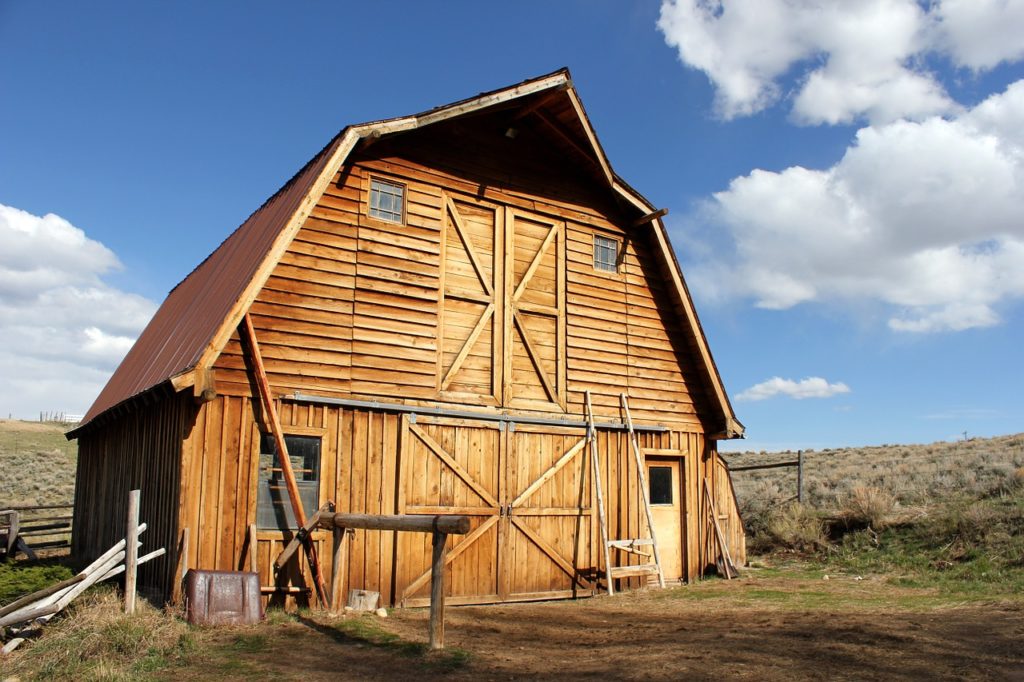 According to the USDA's 2018 State Agriculture Overview, South Dakota has 43.2 million acres of farmland and 29,600 farms. The average farm size is 1,459 acres.

For working farms, state law requires partnerships and sole proprietorships that use names other than their legal given name to register their businesses with the county Register of Deeds Office.

The South Dakota Department of Agriculture in conjunction with the South Dakota Value Added Finance Authority offers financial assistance to South Dakota's farmers and ranchers as well as value-added businesses. The South Dakota Beginning Farmer Bond Program is a tax-exempt bond program designed to help new farmers in South Dakota to acquire agricultural property at lower interest rates through federally tax-exempt bonds on loan amounts up to $543,800. The Value Added Sub Fund also provides funding for agricultural development studies. 
Growing crops in South Dakota
Wheat is the primary crop in South Dakota. On average, around 3 million acres of several kinds of wheat are planted in the Mount Rushmore State each year – hard red winter, hard red spring and durum. Other notable agricultural commodities in South Dakota are soybeans, sunflowers, oats, barley, rye, flaxseed, sorghum and alfalfa.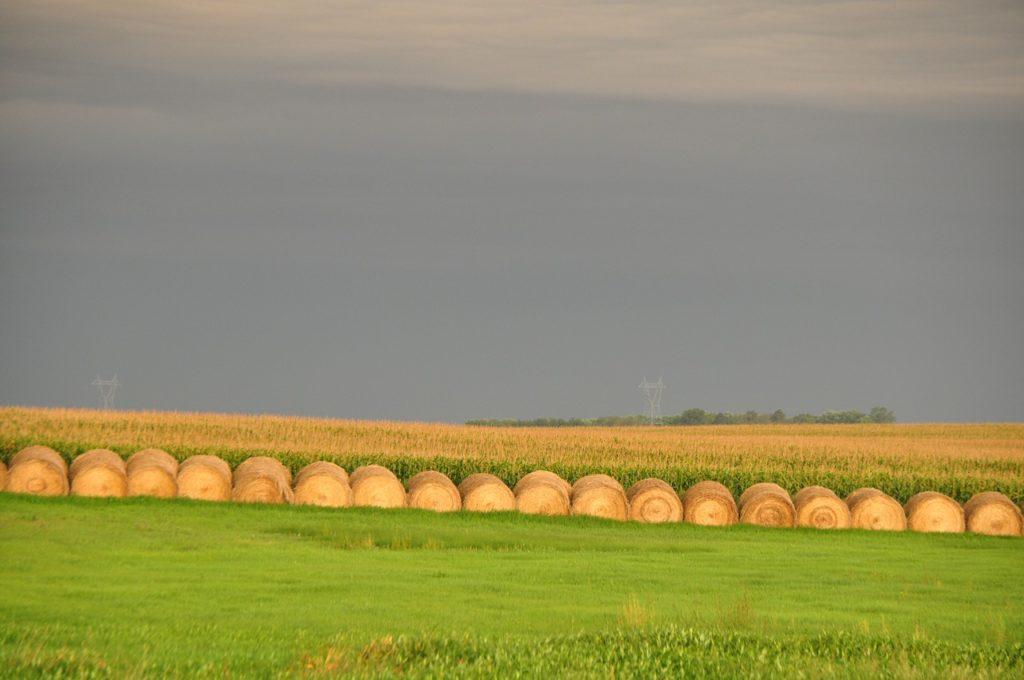 The USDA hardiness zones in South Dakota range from 3b to 5b. South Dakota is primarily comprised of the chilly regions of 3b, 4a  and 4b, with a couple of small areas of zone 5a peppered with sections of 5b in the west and southeast of the state. 

With winter low temperatures averaging -35 degrees Fahrenheit in its coldest zones, growing crops in South Dakota can be challenging. Cold-hardy varieties will grow best (some good varieties are listed in this South Dakota State University guide). Crops are usually started from seed indoors and transplanted as seedlings in order to extend the growing season. 

Cool-season crops that grow well at the beginning of the season in South Dakota around April or May include spinach, peas, radishes, cauliflower and head lettuce. Shortly after, broccoli, onions, cabbage, chard, leaf lettuce, potatoes, carrots, turnips, beets and kohlrabi. Warm-season crops that grow well in South Dakota include lima beans, cucumbers, tomatoes, sweet corn, muskmelons, eggplant, squash, peppers, pumpkins, watermelons and snap beans. Asparagus and rhubarb are the two perennial vegetables commonly grown in South Dakota.

South Dakota boasts more than 550 different soils. South Dakota has a large acreage of productive, prairie-derived soils on material deposited by glaciers. Houdek is the state soil of South Dakota. The soil series does not occur in any other state, and was chosen because of its large extent and its importance to agriculture in South Dakota.

In South Dakota, domestic use of water that does not exceed 25,920 gallons per day or a peak diversion rate of 25 gallons per minute for an individual farm or ranch use (including livestock water) or the irrigation of a noncommercial family garden or orchard no larger than one acre do not require a water permit. All other uses of water require a water right permit. Water uses supplied from a water distribution system do not need a separate permit.
Raising animals in South Dakota
South Dakota is a leading producer of beef cattle, hogs, lambs, sheep and wool. Beef cattle comprise 34 percent of the state's total agricultural receipts and 4 percent of the total cattle production in the United States. Milk is also an important source of agricultural income. Chickens, eggs, geese and turkeys are also raised in South Dakota.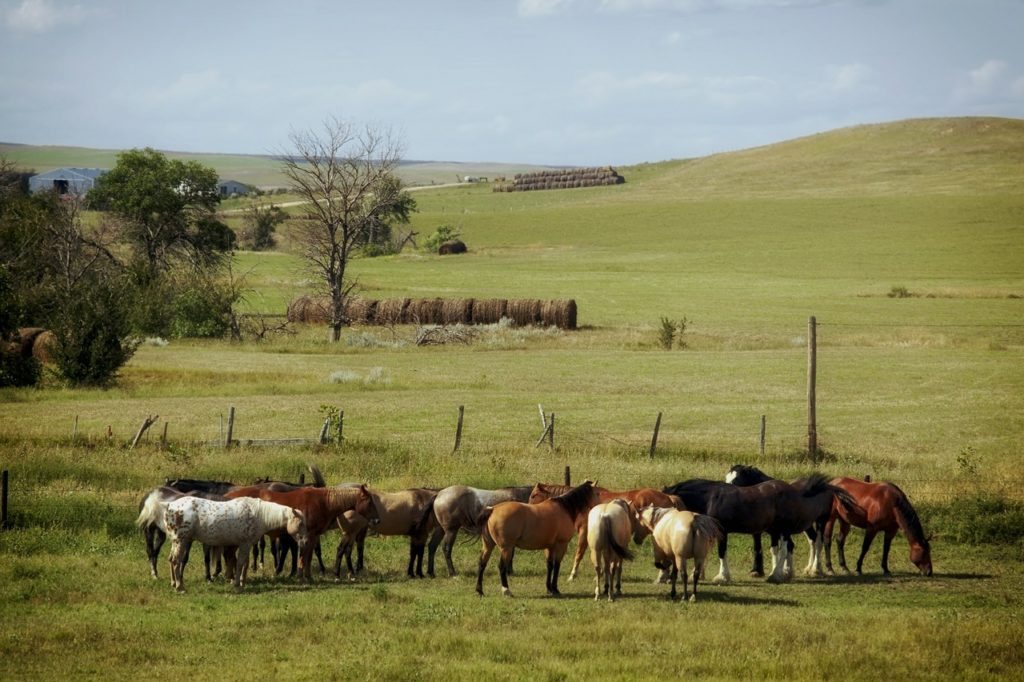 South Dakota has "cooperative grazing districts," which are cooperative corporations organized for the purpose of aiding in the conservation of natural forage resources within a designated area to be jointly used by its members. The directors of a grazing district cooperative have the power to specify the breed, quality and number of male breeding animals which each member must furnish when stock are grazed in a common pasture within the grazing district. The association may also prescribe the breed and quality of bulls that are to run in the area.

According to South Dakota Fence Law, it is a petty offense for the owner or person in charge of any stallion over the age of eighteen months, or any bull over the age of 10 months, or any ram or boar over the age of eight months to permit the same to run at large.

In South Dakota, it is legal to castrate any animal running at large, but if the animal is proved to be not of a class of stock prohibited from running at large, the person will be liable for damages to the amount of the value of such animal so castrated. 

The owner of buffalo, horses, mules, cattle, goats, sheep or swine that trespass upon the land, either fenced or unfenced, is liable to any such person injured for all damages sustained by reason of the trespass. No person is liable under this chapter if the person injured has maintained an inadequate partition fence or if the person is not required to build the fence because of frozen earth.

No person is liable for damages caused by buffalo, horses, cattle, mules, goats, or sheep owned by the person, that trespass upon lands within the exterior boundaries of the Black Hills and Harney National Forests, if the lands were not at the time of the trespass enclosed by a legal fence. Any person suffering injury from trespass of livestock keep livestock in custody such until the damages and costs are paid.

If the person aggrieved is not satisfied with the sufficiency of the bond and the parties cannot agree, a bond shall be furnished and shall be approved by the sheriff and after his approval, the person holding the trespassing animal or animals is required to turn them over to the owner. Failure to do so makes him a trespasser. 

Any animal brought into South Dakota for any purpose except immediate slaughter will be accompanied by a Certificate of Veterinary Inspection, issued by authority of the state or territory from which it originates, or by the United States Department of Agriculture. The certificate shall verify that the animal is free from signs of contagious, infectious, epidemic, or communicable disease, and from signs of infestation of destructive parasites. It will also indicate that the animal does not originate from a district of quarantine, infestation, or infection and that it has been inspected within a period of not more than thirty days before the arrival of the animal. Any person who brings animals into the state in violation of this section is guilty of a Class 6 felony, punishable by a maximum sentence of two years imprisonment and a maximum fine of $4,000.

There are a number of livestock auctions and sales that take place throughout the state of South Dakota, including Aberdeen Livestock Sales Co., the Ft. Pierre Livestock Auction, the Herreid Livestock Market, the Philip Livestock Auction, the Platte Livestock Market, the Sioux Falls Stockyards, the Watertown Livestock Auction Company and the Yankton Land and Cattle Company.
Selling food in South Dakota
There are 28 farmers' markets listed on the South Dakota Farmers' Market website.

To sell fresh produce at a farmers market in South Dakota, vendors need a sales tax license for South Dakota and to submit the sales taxes to the state. Vendors that use a scale at their stands need to have one that can be calibrated and certified by SD Weights and Measures. 

If total produce sales are less than $26,000 per year, the vendor does not fall under any produce regulations. 

Vendors selling between $26,000 and $500,000 per year, with over 50 percent of those sales South Dakota farmers markets, restaurants or otherwise directly to consumers, need to keep receipts to verify the destination of your produce. They also need to display the farm name, address and contact information at the farmers market, or on produce containers delivered to the consumer.

Vendors whose sales are over $500,000 per year, or more than 50 percent of your "food" sales are to wholesale markets fall under the full Food Safety Modernization Act regulations. 

In 2010 the South Dakota "Home-Processed Foods Law" came into effect, allowing for the sale of home-baked goods at farmers markets and similar venues. In 2011, a new section was added to this law expanding on the sale of home-baked goods. 

Vendors are permitted to sell at farmers markets, roadside stands, community venues or their own homes (though the total gross receipts from the sale of baked goods from the person's own primary residence should not exceed five thousand dollars in a calendar year).

Baked goods that do not require refrigeration like lefse, bread, rolls, fruit pies, candies, cakes and cookies are allowed to be sold. Baked foods that require refrigeration are not allowed to be sold, including cream or custard-filled pastries (such as kuchen); pumpkin pie and flan. It also includes baked goods with custards or cream fillings that commonly contain dairy products, eggs or certain soy products.

Homemade products should contain a label that includes the name of the product; the contact information for the producer; the date the product was made or processed; a list of ingredients; and a disclaimer that states: "This product was not produced in a commercial kitchen. It has been home-processed in a kitchen that may also process common food allergens such as tree nuts, peanuts, eggs, soy, wheat, milk, fish, and crustacean shellfish."

If a vendor is selling from a display case at a farmers market, this information must be on the display case or made available in written format to the customer when purchased.

The "Home-processed Foods Law" allows certain home-processed foods — including jams, jellies, fruit syrups, salsa and flavored vinegar, as well as canned, pickled and fermented foods within a certain pH — to be sold at a farmers market, roadside stand or similar venue. 

All products must be properly labeled and have official verification from a third-party processing authority in writing. Dried herbs, fruits and some vegetables are the exception and are allowed for sale without approval from a third party processor. Home-baked foods can be sold directly to the consumer. 

A license is required for anyone in the business of buying, selling, processing, candling, grading, packing, or distributing eggs in South Dakota. Producers selling and delivering their own products directly to consumers are exempt from licensing requirements.  Any person or business that buys eggs from producers for resale or producers of eggs who sell eggs from their flock only needs a Class A License, which costs $10 a year. 

No person shall engage in the business of buying, selling, processing, candling, grading, packing or distributing eggs in South Dakota without having first obtained a license as may be required under the provisions of this chapter except:
Retailers buying eggs from dealers licensed under the provisions of this chapter exclusively.  Producers selling and delivering their own products exclusively to consumers. Grocery wholesalers distributing to retail outlets eggs purchased from dealers licensed under the provisions of this chapter.

A person offering graded eggs for sale to consumers are required to pack them in a container legibly marked with the exact grade and weight class; the statement "keep refrigerated;" the expiration date; and the United States Department of Agriculture shell egg surveillance handler code preceded by the state code, the packing plant name and address, or the code number registered with the secretary. Loose pack graded eggs may not be offered for sale.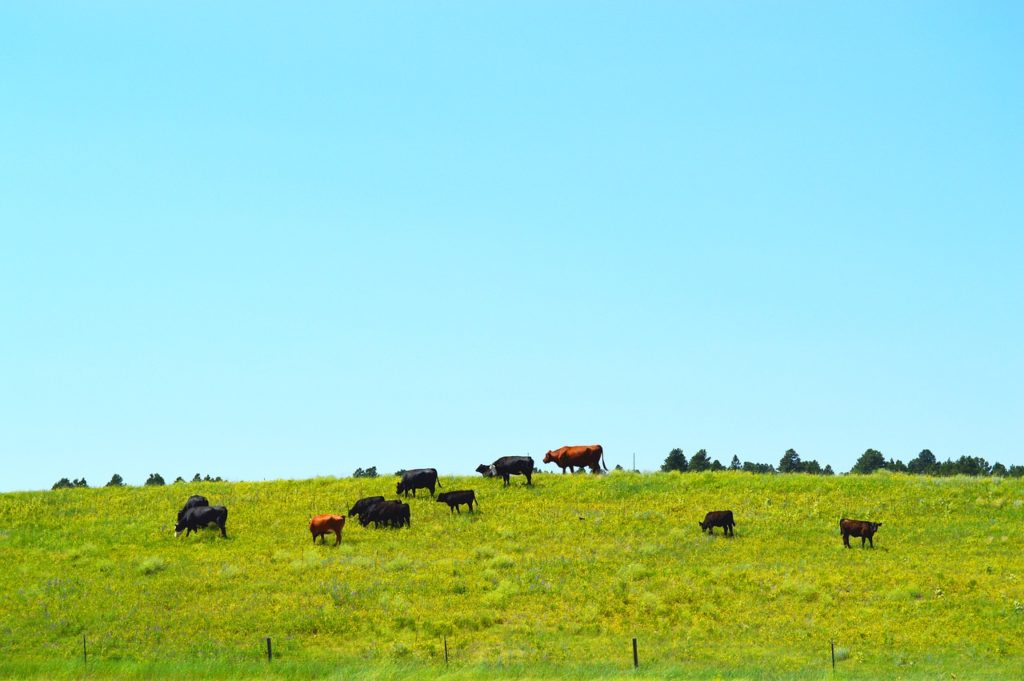 South Dakota organizations for new farmers
How difficult is it to start homesteading in South Dakota?
South Dakota can be a challenging, chilly and isolated place to live, but the state has a rich agricultural history and cheap, plentiful land. South Dakota is a good choice for a farm or homestead if you are open to making adjustments for the harsh winters.