How to start homesteading in Louisiana
Louisiana is probably best known for its bayous, Creole culture and its big annual bash, Mardi Gras. Swampy Louisiana is also filled with fertile soils, moderately priced land and unique livestock raising opportunities, including aquaculture production of crayfish and catfish.

If you think the Sugar State sounds mighty sweet, here's what you need to know about how to start homesteading Louisiana.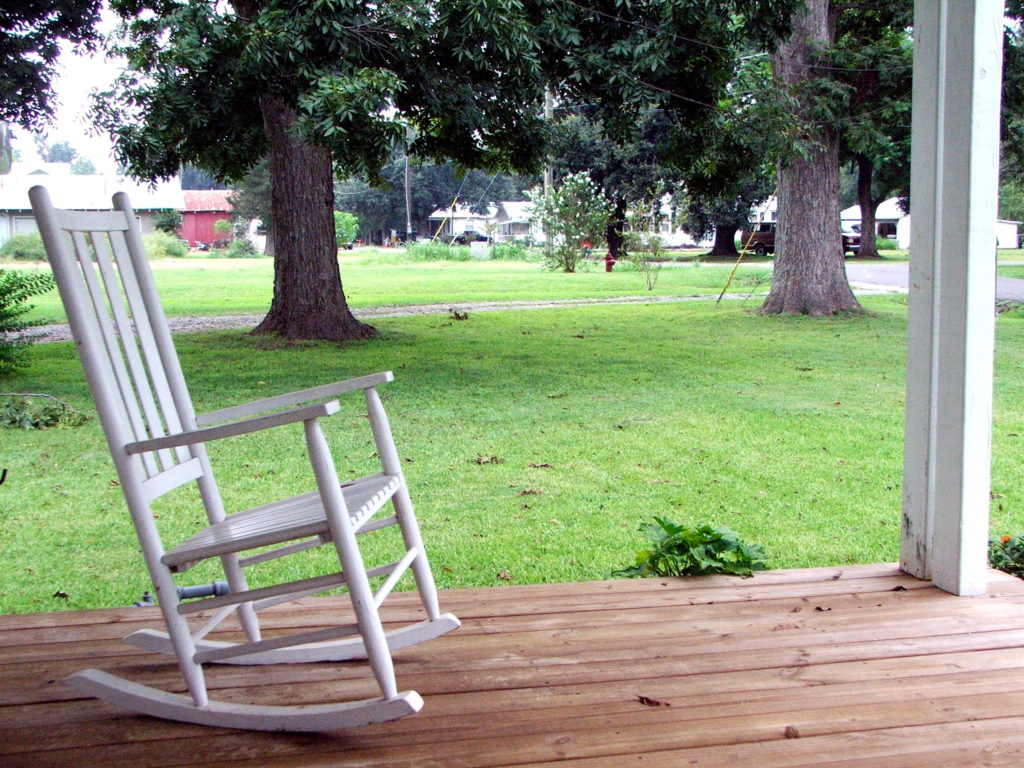 Buying farmland in Louisiana
According to 2019 data from the United States Department of Agriculture (USDA), the average cost of farm real estate in Louisiana was $3,120 per acre, compared to the national average of $3,160 that same year. The average cost per acre for cropland was $2,880 and $2,830 for pasture. According to the USDA's 2018 State Agriculture Overview, Louisiana has 8 million acres of farmland and 27,400 farms. The average farm size is 292 acres.

Working farms should register as a business with the state of Louisiana. The Louisiana Land Bank provides New Generation Loan Program for young and beginning farmers, which offers reduced interest rates and underwriting standards for the purchase or refinancing of land.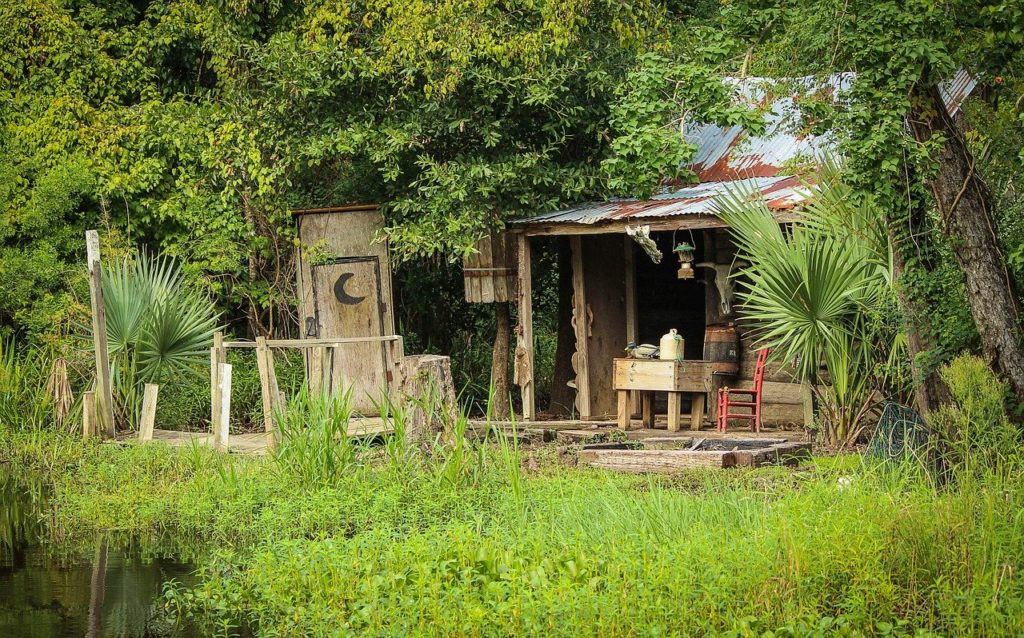 Growing crops in Louisiana
Sugar cane is the leading farm product in Louisiana. Other important field crops include rice, soybeans, cotton and corn for grain. Sweet potatoes and tomatoes are the state's most important vegetable crops, and peaches, strawberries and melons lead the fruit crops.

The USDA hardiness zones in Louisiana range from 8a in the north to 10a along the gulf coast. 

Louisiana's long growing season and warm climate allows for many different growing opportunities. Cool-season crops that grow well in Louisiana include beets, broccoli, cabbage, carrots, cauliflower, collards, peas, potatoes, kale, kohlrabi, leeks, lettuce, mustard, radishes, rutabagas, spinach, Swiss chard and turnips. Warm-season crops that grow well in Louisiana include tomatoes, bell peppers, cucumbers, corn, snap beans, mirliton, squash, cucuzzi, cushaw, eggplants, peanuts, pumpkins, Southern peas, hot peppers, lima beans, luffa gourds, okra, sweet potatoes and shallots. Herbs like basil, sesame, mint, oregano, chives, rosemary, tarragon, chervil, cilantro, dill, fennel, parsley, sage, sorrel, marjoram, thyme and chamomile also grow well in Louisiana.

The soils of Louisiana are diverse, with more than 300 different types. Generally speaking, soils in Louisiana are slightly to moderately acidic, owing to the large annual rainfall. The soils also tend to have high levels of organic materials that slowly decompose to humus. Alluvial soils, found along the rivers crisscrossing the state, make for excellent farming soil. 

Louisiana's state soil is the Ruston series, which consists of very deep, well-drained, moderately permeable soils that formed in loamy marine or stream deposits on the uplands of the state's western and southern coastal plains.
Raising animals in Louisiana
About 9 percent of Louisiana's agricultural revenues are generated by cattle and calves.
Dairy products, chicken eggs, hogs and aquaculture production of farm-raised catfish and crayfish are also important sources of revenue for Louisiana's agricultural economy. 

Louisiana law requires livestock owners to adequately secure their animals. A livestock owner has a duty to ensure that his animals cannot escape his fence, and that livestock owner must undertake reasonable measures to ensure that the fence maintains the requisite strength to keep the animals enclosed.

Louisiana's Livestock Brand Commission investigates all agricultural crime in Louisiana including livestock thefts and maintains brand records and publishes a book of brands every five years. 

All livestock brought into Louisiana must be accompanied by an official health certificate stating that the animals are healthy and free from signs of diseases and parasites. Health certificates are valid for 30 days only. Livestock consigned to an approved slaughter establishment or an approved livestock auction market are mostly exempt from this requirement, though no livestock affected with screwworms shall be moved into Louisiana for any purpose.

There are several livestock sales that take place throughout the state of Louisiana, including Kinder Livestock Stockyards in Kinder, Amite Livestock Co in Amite. and Dominique Stockyards in Baton Rouge and Opelousas. 
Selling food in Louisiana
There are 53 farmers' markets listed on the Louisiana Farmers Markets Directory website.

Direct farm businesses that sell raw, unprocessed fruits and vegetables are not subject to regulation but are recommended to limit their use of pesticides.

"Low-risk foods," including certain baked goods, jams, jellies, preserves, pickles, acidified foods, sauces, and syrups as prepared at home for sale, are exempted from regulations, so long as gross annual sales of products does not exceed $20,000 under the state cottage food law. "Low-risk foods" in Louisiana cannot consist of any animal muscle protein or fish protein. Only pasteurized milk or milk products shall be used in the preparation of custard and cream-filled bakery products. No cloth filled bags shall be used in the preparation of cream-filled products.

No individual who prepares low-risk foods in the home shall sell such foods unless he has been issued a Louisiana General Sales Tax Certificate from the Louisiana Department of Revenue and local sales tax certificate from the local taxing authority of any jurisdiction in which he intends to sell foods.

All equipment and facilities used in the manufacturing, baking, cooking or other processing, handling, packing, or storing of any low-risk foods should be kept clean and free of vermin, including domestic pets. 

Any individual who prepares low-risk foods in the home for sale should affix to any such food offered for sale a label which clearly indicates that the food was not produced in a licensed or regulated facility. 

When it comes to selling eggs in Louisiana, the temperature of shell eggs shall be stored at a temperature of 45 degrees Fahrenheit or below at all times when being transported, stored or displayed for sale, and cartons must be labeled with the following statement: "keep refrigerated at or below 45 degrees F." All containers shall show the name and address of the producer. 

Every egg retailer must secure a license from the Louisiana Egg Commission along with a $100 fee.

In Louisiana, eggs must meet Grade B requirements. All shell eggs and egg products offered for sale in Louisiana are subject to inspection by personnel of the Louisiana Department of Agriculture and Forestry before being placed in retail outlets. Retailers are permitted to sell eggs identified as unclassified when such eggs are purchased directly from producers who own less than 500 hens; however, eggs sold as unclassified must also meet Grade B standards.

Each egg carton must display the grade and size; the date when packed; the name and address of the packer or producer; the Louisiana license number issued by the Louisiana Egg Commission; and the phrase "keep refrigerated at 45° F or below."
Producers selling eggs of their own production on their own premises to individuals are exempt from the provisions of these regulations. No more than 30 dozen can be sold to one person at one time.
Louisiana organizations for new farmers
How difficult is it to start homesteading in Louisiana?
Though the opportunities for networking with other farmers are not especially robust in Louisiana, the Bayou State might be right for your farm or homestead if you are looking for a warm growing season, affordable land and opportunities to get involved with aquaculture.