How to start homesteading in New Mexico
New Mexico is known as the "Land of Enchantment," and with stunning geographic diversity, from snow-capped mountains to white gypsum sand dunes, it is easy to see why.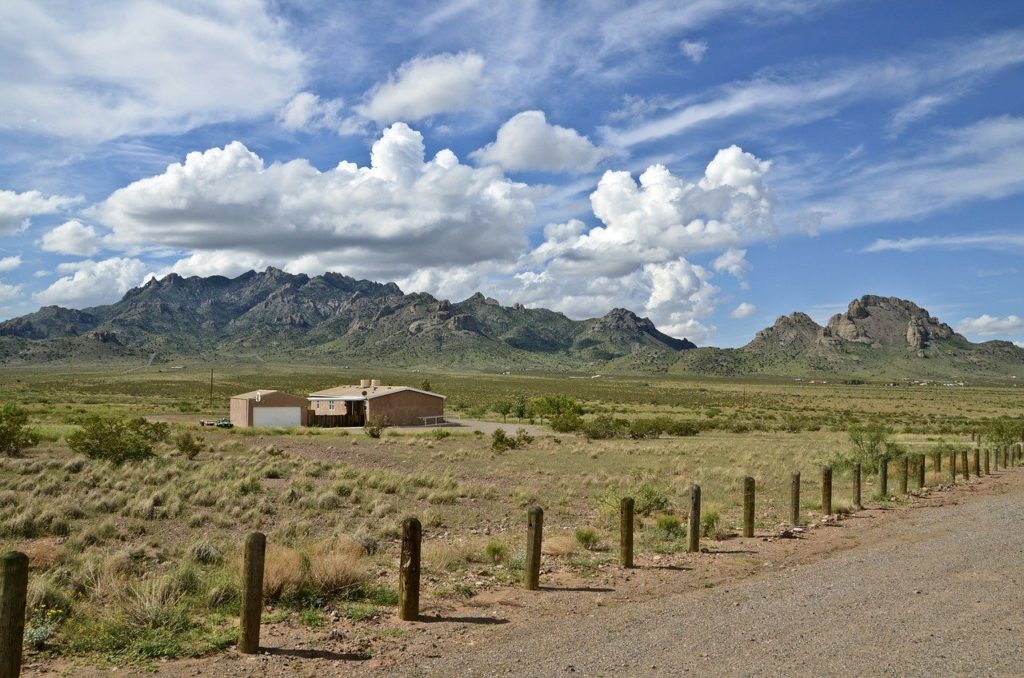 When it comes to agriculture, New Mexico can be quite enchanting, too. The state is probably best known for its iconic chiles, New Mexico is a great place to buy land (farmland here is the cheapest in the country) and raise a variety of livestock. Growing crops in the dry climate, however, can be challenging, and irrigation is generally required.

If you are enchanted by this corner of the southwest, here's how to start homesteading in New Mexico.
Buying farmland in New Mexico
Farmland in New Mexico is the cheapest in the United States. According to 2019 data from the United States Department of Agriculture (USDA), the average cost of farm real estate in New Mexico was $570 per acre, compared to the national average of $3,160 that same year. The average cost per acre for cropland was $1,550 and $417 for pasture.

According to the USDA's 2018 State Agriculture Overview, New Mexico has 40.5 million acres of farmland and 24,700 farms. The average farm size is 1,640 acres.

Most business owners must register the structure of the business with the New Mexico Secretary of State, but sole proprietorships and general partnerships (which many small working farms are) do not have to register.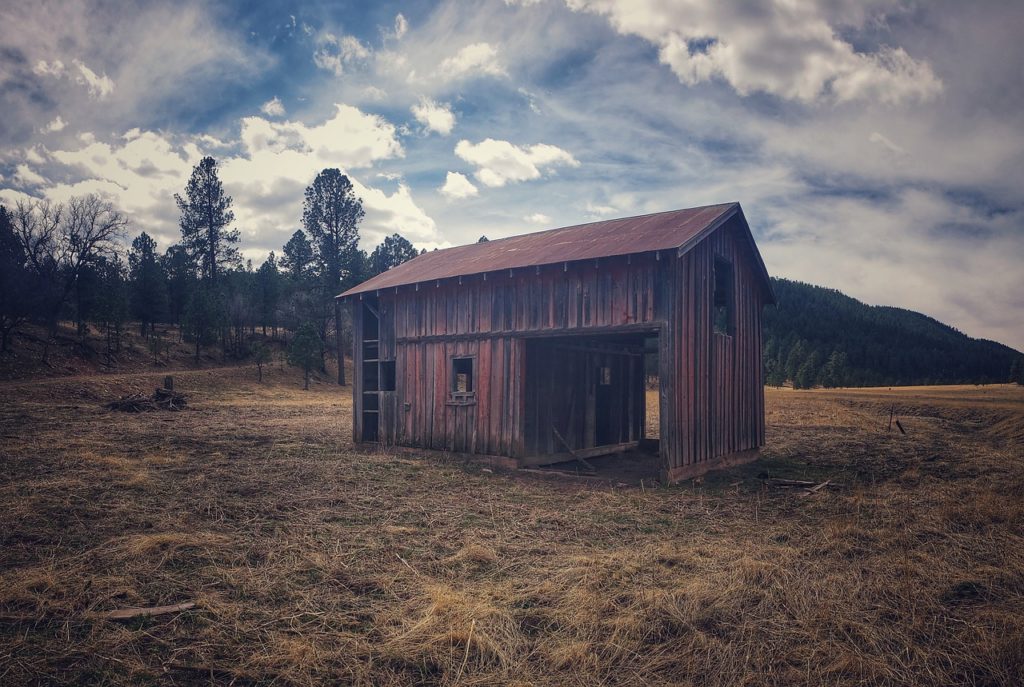 Growing crops in New Mexico
New Mexico's leading crop is hay used to feed cattle. Pecans rank second behind hay and account for three to four percent of the state's total agricultural receipts. New Mexico is also a leading producer of chili peppers and onions. Some cotton, grain sorghum and wheat are also grown in the state. Other New Mexico specialty crops include piñon nuts and pinto beans.

The USDA hardiness zones in New Mexico range from 4b scattered across the northern mountainous regions to 9a in the southernmost deserts. 

New Mexico's Sunset climate zones, which are often considered more accurate in the Western United States because they consider factors like maximum temperature and elevation, include zone 1, the coldest mountain and intermountain regions of the contiguous United States; zone 2, the cold and warmer-summer intermountain climates; zone 3, the mild intermountain climates, which is great for deciduous fruit trees, annual vegetables and perennials; and zone 10, the dry high-desert areas.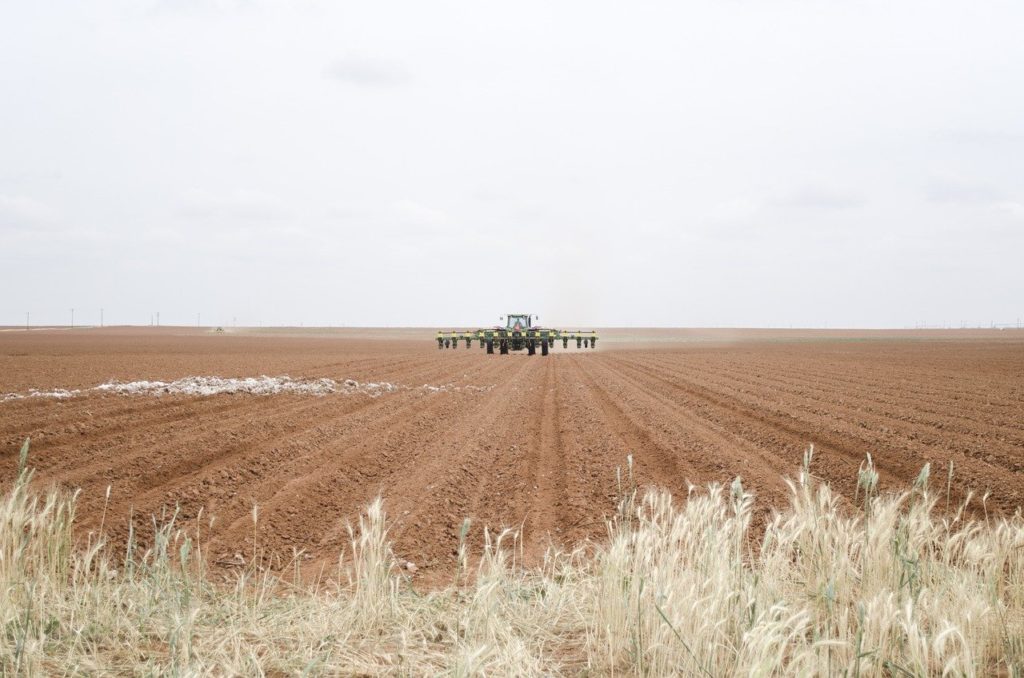 Cool-season vegetables that will grow in New Mexico include broccoli, Brussels sprouts, cabbage, collards, turnips, kale, kohlrabi, spinach, onions, peas, radishes, mustard greens, beets, carrots, parsnips, endives, cauliflower, swiss card, potatoes, celery and lettuce. Warm-season vegetables that will grow in New Mexico include snap beans, sweet corn, tomatoes, black-eyed peas, cucumber, eggplant, lima beans, muskmelon, okra, bell peppers, chiles, pumpkins, squash, sweet potatoes and watermelon.

Water is scarce in New Mexico, so most croplands must be irrigated. The Agriculture Compliance Section also prepares groundwater Discharge Permits for discharges from dairies and non-dairy agricultural facilities that have the potential to impact groundwater quality. Permits are issued for five-year terms. Currently, the Agriculture Compliance Section manages approximately 250 active sites.

There is a wide range of soils throughout New Mexico. The state soil is the Penistaja soils, which cover more than 1 million acres of New Mexico. They are very productive rangeland soils and are excellent for livestock grazing. Penistaja soils occur in a beautiful Southwest setting of sandstone mesas, snow-capped mountains, and desert grasslands.
Raising animals in New Mexico
Dairy and cattle ranching are the most important agricultural activities in New Mexico. About 39 percent of the state's total agricultural receipts are generated by dairy products, and 37 percent by beef cattle and calves. Sheep, lambs and hogs are also important to New Mexico's livestock economy.

According to the New Mexico Livestock Board, all livestock imported into New Mexico require a Certificate of Veterinary Inspection. Specific requirements for different types of livestock can be found on the New Mexico Livestock Board website.

New Mexico has "open range law." According to New Mexico Fence Law, landowners must conspicuously mark the line of their lands so that such the mark may be easily seen by persons handling livestock and post a notice upon the land conspicuously warning against trespassing. If they do, it is unlawful for a person or his agents or employees having charge of livestock to permit or allow the livestock to go upon the lands of others in this state for the purpose of grazing or watering upon any waters upon the lands without the permission of the owner.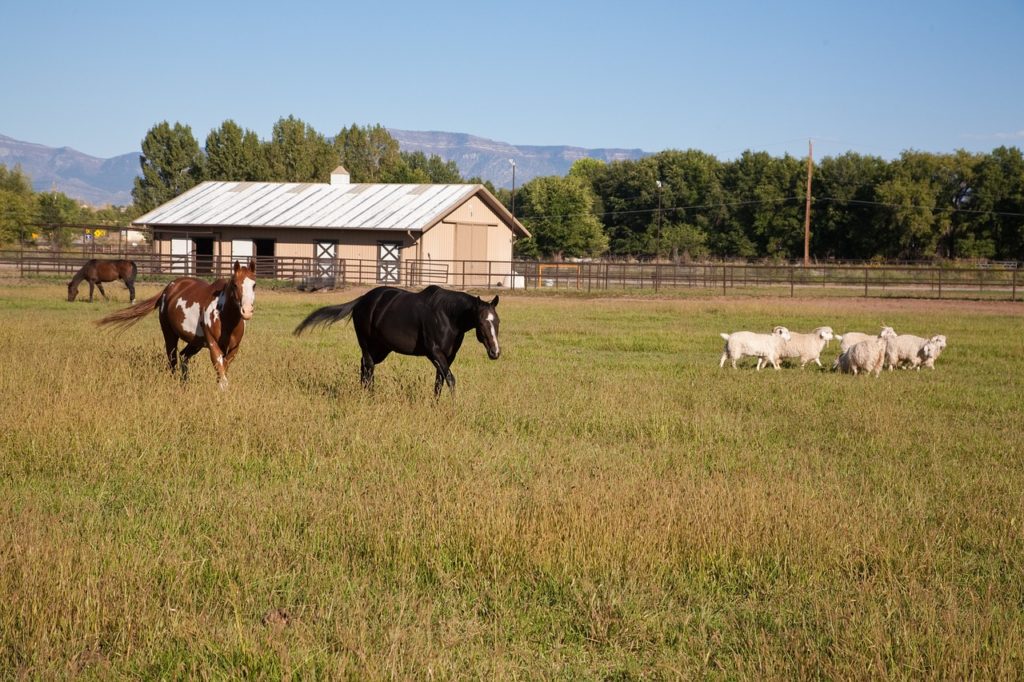 The boards of county commissioners of the counties of this state are authorized to prohibit livestock running at large within the limits of any conservancy, irrigation district or military reservation within the district. An owner who willfully allows livestock to run at large in violation of the order is guilty of a misdemeanor and upon conviction shall be punished in accordance for each offense. 

The sheriff, other peace officer or proper military authority will impound livestock found running at large and sell the livestock at public auction to the highest bidder for cash after giving notice of the time and place of sale in some newspaper published in the county where the violation occurred three days prior to the day of sale. The owner of livestock impounded may redeem the livestock at any time prior to sale by paying the impound fees and costs incurred for each day or portion of a day that the livestock has been in custody.

There are several livestock auctions that regularly take place throughout the state of New Mexico, including the Roswell Livestock Auction Sales Inc., the Clovis Livestock Auction and the Cattlemens Livestock Auction.
Selling food in New Mexico
There are 116 farmers' markets listed on the New Mexico state website.

With the exception of markets in the city of Albuquerque, there is no permit required to sell fresh fruits and vegetables at New Mexico farmers markets, though vendors should contact individual markets to find out about market rules, fees, application processes and required permits for the local city or county.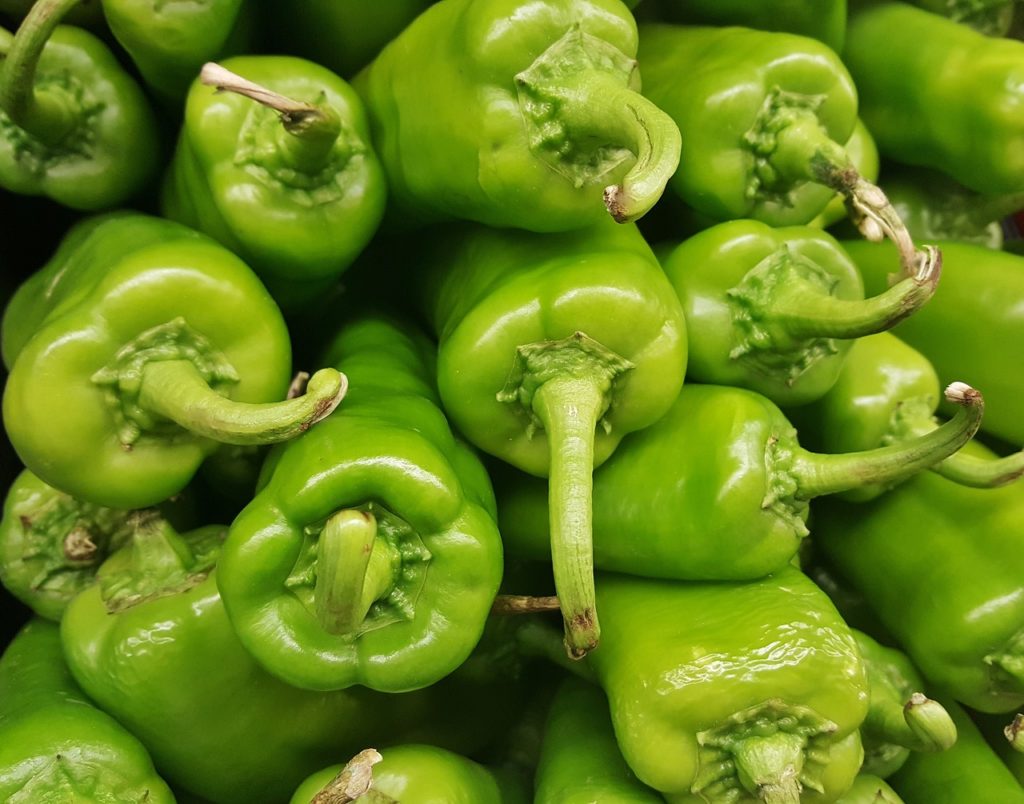 The city of Albuquerque is outside of the New Mexico Environment Department's jurisdiction and is thus governed by different regulations. Food vendors at Albuquerque markets are required to have a permit from the City's Environmental Health Department. The cost of the permit for selling raw produce and/or pure, raw honey is $15. The cost of the permit for selling processed food, eggs, meat or seafood is $50. Vendors pay only one permit fee and need only one permit to sell at all member markets in the City of Albuquerque. Once a vendor has been accepted as a vendor at an Albuquerque growers' market, the market manager will provide an application for the Growers' Market Permit. Residents of the City of Albuquerque are not eligible to receive a permit for a home-based food processing operation permit.  

Cottage food operations elsewhere in New Mexico must be permitted annually by the New Mexico Environment Department. There is a $100 annual permit fee for cottage food operators in New Mexico. The permit will identify a specific listing of the food products permitted to be produced by the cottage food operation. A cottage food operation may only produce those specific food products listed on their permit. This permit shall be displayed at farmers markets, craft fairs, and charitable organization functions where cottage foods are sold. 

A cottage food operation is allowed to produce food items that do not require temperature control for safety. The following list of foods are examples of products that may be produced by a cottage food operation. Although not all inclusive, it provides for most types of approved cottage food products, including loaf breads, rolls, cakes, pastries, candies, fruit pies, jams, dried fruits, dry herbs, cereals, nuts, vinegar and popcorn. 

Before a permit is issued, the New Mexico Environment Department will send a representative to examine the home kitchen facilities. Aspiring cottage food operators must give permission for a representative from the regulatory authority to enter their home during normal business hours.  

A cottage food operation must comply with all applicable county and municipal laws and zoning ordinances that apply to conduct a business from a home residence prior to permitting as a cottage food operation. 

Any cottage food operation which has a private water supply must have the supply tested prior to permitting and at least annually thereafter and demonstrate through a written record of testing that the water supply is potable. The regulatory authority may require more frequent testing as deemed necessary. 

Owners of cottage food operations in New Mexico are also required to successfully complete a food safety training program that includes training in food processing and packaging, and that is recognized by the regulatory agency.

Products produced by a cottage food operation must be sold directly to the consumer. Direct sales at farmers markets, craft fairs, and charitable organization functions are permitted. Sales by internet, mail, phone and sales to grocery stores and restaurants or at wholesale are prohibited.

A cottage food operation may only sell cottage food products which are prepackaged with a label affixed containing (in English) the name and address of the cottage food operation; the name of the cottage food product; the ingredients of the cottage food product, in descending order of predominance by weight; the net weight or net volume of the cottage food product; allergen information as specified by federal labeling requirements; nutritional labeling as specified by federal labeling requirements is required if any nutrient content claim, health claim, or other nutritional information is provided; and the following statement printed in at least 10-point type in a color that provides a clear contrast to the background label: "Made in a Cottage Food Operation that is not Subject to Routine Government Food Safety Inspection."

There are no licenses required for selling ungraded eggs in New Mexico farmers' markets, but ungraded egg vendors are required to register with the New Mexico Department of Agriculture. To sell graded eggs, vendors must obtain an egg dealer license based on their production size. Licenses range in price from $10 to $50.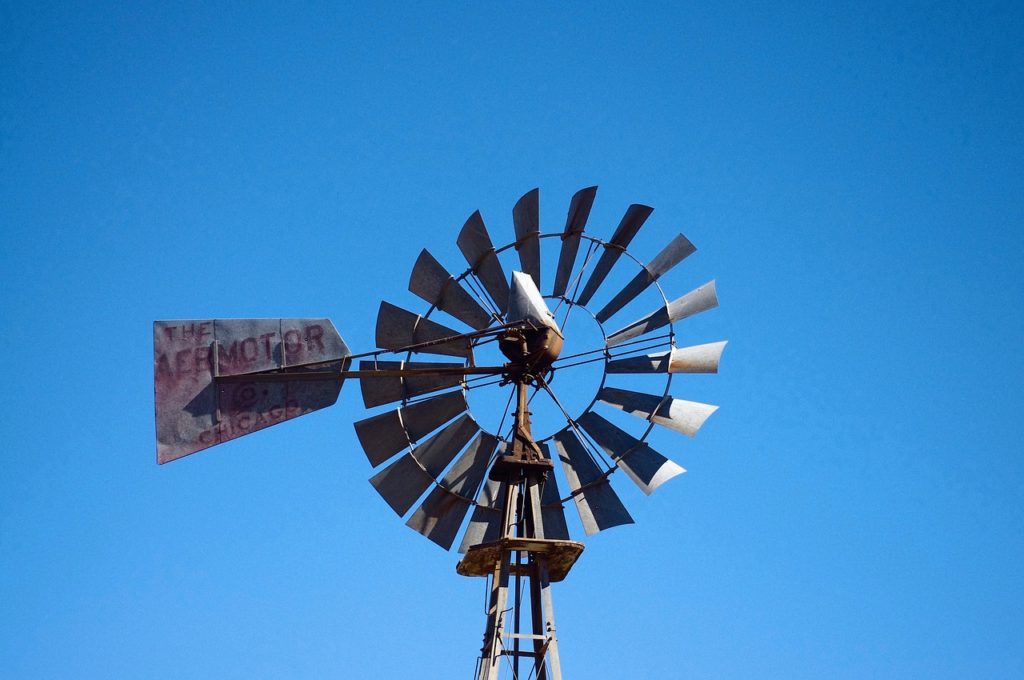 New Mexico organizations for new farmers
How difficult is it to start homesteading in New Mexico?
Because irrigation is central to production, New Mexico can be a challenging place to start growing crops on a farm or homestead. The network of local producers is strong, however, and New Mexico is a great place to graze and raise livestock. With such inexpensive farmland, there are also many opportunities to experiment with different farming and homesteading projects without breaking the bank.