How to start homesteading in Oklahoma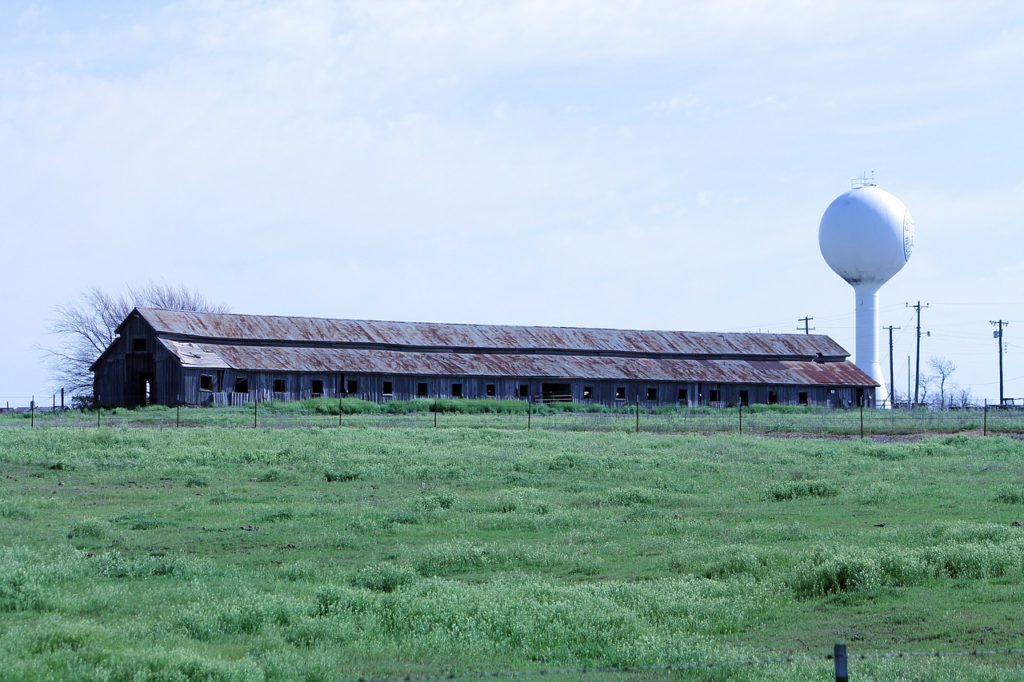 The Rodgers & Hammerstein musical "Oklahoma!" is all about the drama that ensues between homesteaders and ranchers living in the Oklahoma plains. The musical is not only classic and catchy, but tells a little bit about the homesteading history in Sooner State.

The Homestead Act of 1862, in which the American government sold inexpensive land parcels to wannabe westward homesteaders, was applied in Oklahoma after 1889. The Oklahoma Land Rush of 1889 soon followed, and was the first land rush into the so-called "Unassigned Lands," which had been seized by the government from regional Native Americans after the Civil War. Farmers and ranchers settled the territory somewhat lucratively — but not nearly as lucratively as the oil fields discovered decades later.

Still, agriculture and homesteading is a fundamental part of Oklahoma's past and present. If you find yourself singing show tunes about the waving wheat, the Sooner State might be for you. Here's how to start homesteading in Oklahoma.
Buying farmland in Oklahoma
According to 2019 data from the United States Department of Agriculture (USDA), the average cost of farm real estate in Oklahoma was $1,870 per acre, compared to the national average of $3,160 that same year. The average cost per acre for cropland was $1,670 and $1,460 for pasture.

According to the USDA's 2018 State Agriculture Overview, Oklahoma has 34.2 million acres of farmland and 77,300 farms. The average farm size is 442 acres.

In Oklahoma, there is no general license required to start or own a business. However, for specific types of businesses and occupations, licenses, permits or special registrations and filings may be required before opening or operating.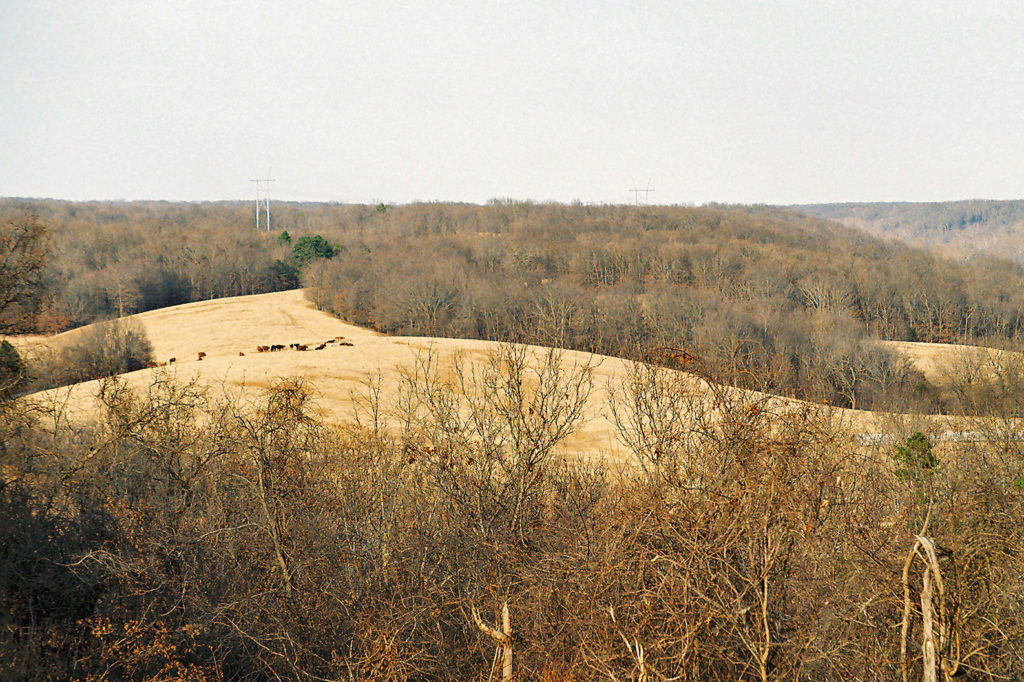 Growing crops in Oklahoma
The USDA hardiness zones in Oklahoma range from 6a in the southwestern panhandle to 8a in the state's southeasternmost corner

Oklahoma's Sunset Climate Zones, which are more commonly used in the West because they consider factors like the region's minimum temperature and elevation that account for more microclimates, include zone 10, the high desert of the Oklahoma Panhandle; zone 33, where warm, moist air that moves northward from the Gulf of Mexico meets cold Arctic air; and zone 35, in northern Oklahoma and the rainy Ouachita Mountains in the southeast.

Oklahoma's most valuable crop is wheat and the state ranks among the leading producers in the country. Hay, cotton, soybeans, corn for grain, pecans, grain sorghum, peanuts, watermelons, and rye are also important crops in the state. Peaches and oats are also grown in Oklahoma.

Cold-season crops that grow well in Oklahoma include asparagus, beets, broccoli, cabbages, carrots, onions, cauliflower, turnips, peas, potatoes, radishes, spinach and kohlrabi. Warm-season crops that grow well in Oklahoma include okra, eggplant, beans, cantaloupe, peppers, cucumbers, squash, pumpkins, sweet potatoes, tomatoes and watermelons. The Oklahoma State University Cooperative Extension has a garden planning guide for the various crops that grow well in Oklahoma.

There are over 2,500 different kinds of soil in Oklahoma. Some soils are naturally fertile, yet others are very limited in productivity. Oklahoma's state soil is Port Silt Loam. The reddish-brown soil can be found over one million acres in the state. Port Silt Loam is deep, well- drained, and highly productive, suited for a wide range of Oklahoma's cash crops, including alfalfa, small grains, sorghums, cotton and other sown crops.
Raising animals in Oklahoma
Oklahoma is one of the leading sources of beef in the country and the production of beef cattle is the leading source of agricultural income in the state. Other important livestock products in Oklahoma are hogs, broilers chicken, dairy, eggs, sheep, turkeys and farm-raised catfish.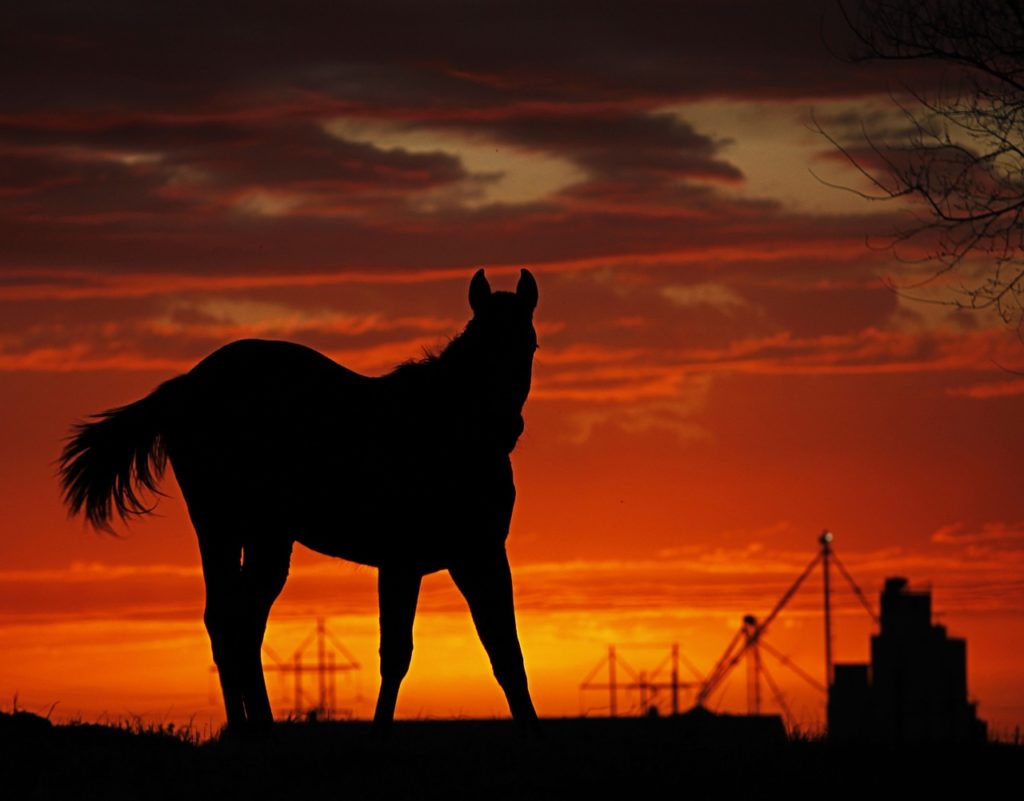 According to Oklahoma Fence Law, all livestock should be restrained by the owner at all times and prevented from running at large. Any livestock found running at large upon public or private lands whose owner is unknown in the vicinity of the premises where found is known as an "estray." 

Only a landowner or lessee of land may take up any domestic animal that strays upon his premises or any public thoroughfare adjoining their land. If any person unlawfully takes up or conceals a wandering animal, they are guilty of the felony of larceny of domestic animals.

A person legally taking up an estray should make a reasonable attempt to ascertain the owner. If they can't within seven days, they will report to the county sheriff of the county in which the animal was taken up, giving a description of the animal, setting forth the brand, sex, and approximate age of such animal. Any person taking up an estray as hereinbefore provided shall feed and care for said estray.

Once the owner is found, the taker-up may require the owner of any strayed animal he has taken up to pay the actual cost of its keep while so taken up plus all damages that the strayed animal caused to the premises. 

Any livestock owner who does not keep their livestock in a suitable enclosure, allows the animal to run at large, or knowingly causes the livestock to escape confinement is guilty of a misdemeanor and shall be punished by a fine of not more than $50 and/or no more than 30 days' imprisonment for each offense.

Livestock imported into Oklahoma from other states require a certificate of veterinary inspection, and most also require a permit. The Oklahoma Department of Agriculture, Food and Forestry has specific health requirements for certain livestock. For example, equines must test negative for the blood disease Coggins within 12 months of entry.

There are a number of livestock auctions that take place throughout the state of Oklahoma, including the Apache Auction Market, Livestock can also be purchased at the Tulsa Stockyards, Oklahoma National Stockyards and other stockyards throughout the state.
Selling food in Oklahoma
There are 41 farmers' markets listed on the Oklahoma Farmers Market Directory website.

A license is not required for vendors selling only whole produce they have grown or vendors selling properly-graded eggs produced on their own farm, with a certificate from the Oklahoma Department of Agriculture, Food, and Forestry (ODAFF). Processed and manufactured food products made in Oklahoma also do not require a license, provided that they are prepared in an Oklahoma State Department of Health-licensed facility and the vendor is selling only their own products, with a portion of the raw food ingredients used having been grown or raised by the vendor.

The Oklahoma Home Bakery Act of 2013 made it legal to prepare baked goods in an uninspected, home kitchen and sell the goods from the homeowner's premises. Under the amendment, one's primary residence (not just a building on one's property) becomes a non-inspected, home food establishment. Prepared foods — including breads, pies, scones, cookies, cakes, brownies, bagels, donuts, tortillas, muffins, scones, tarts and granola — can be made for sale or resale from this home food establishment. Prepared foods are not allowed to contain meat or fresh fruit.

Sales of prepared foods can occur on-site, at farmers markets, at cooperatives, in membership-based buying clubs or by phone and online only if delivery occurs within the state of Oklahoma. Such home food establishments are not allowed to exceed $20,000 in gross annual sales, including sales from all saleable locations.

Any prepared food sold by a home food establishment must have a label affixed, when possible, to the product containing the name and address of the home food establishment; name of prepared item; and the statement "Made in a home food establishment that is not licensed by the State Department of Health" in at least a 10-point font, in a color that provides clear contrast to the background of the label. If a label is not easily affixed to the packaging of the bakery item, a free-standing label may be placed by the product or placed on the receipt. Oklahoma does not require an ingredient statement or allergen listing. 
If a home food establishment plans to sell at a farmers market, they must obtain a Sales Tax Permit."These are required at farmers markets. Sales tax should be collected on all "prepared foods" sold. 
Oklahoma producers of shell eggs selling ungraded shell eggs directly to the consumer from their own flock production from the property where the hens are kept and maintained are exempt from a license and the regulations of the Oklahoma Egg Law. However, any direct-to-consumer sales that do not occur on the farm from which the eggs originated are subject to regulations for licenses and inspection fees. 
Oklahoma organizations for new farmers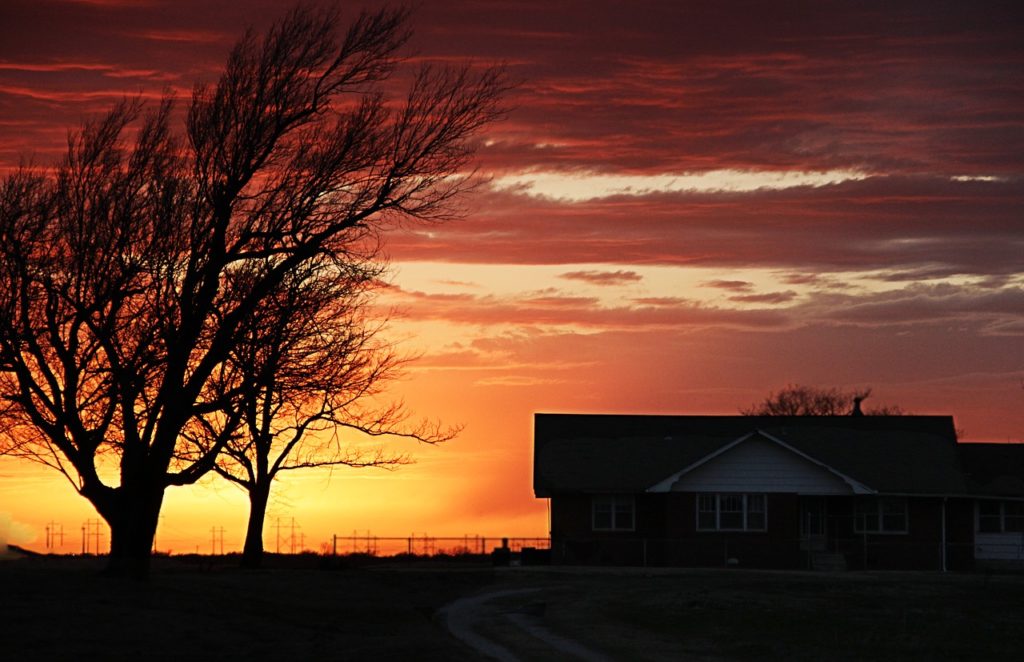 How difficult is it to start homesteading in Oklahoma?
Living up to its musical reputation, Oklahoma is a great place to start farming or homesteading, with inexpensive land, relatively relaxed regulations, a long growing season and a number of farming organizations to help you get started.