How to start homesteading Mississippi
Located in the heart of the Deep South, Mississippi has a complicated and fraught farming legacy. Still, agriculture is the number one industry in the Magnolia State even today, employing nearly 30 percent of the state's workforce and accounting for $7.72 billion for the state's economy.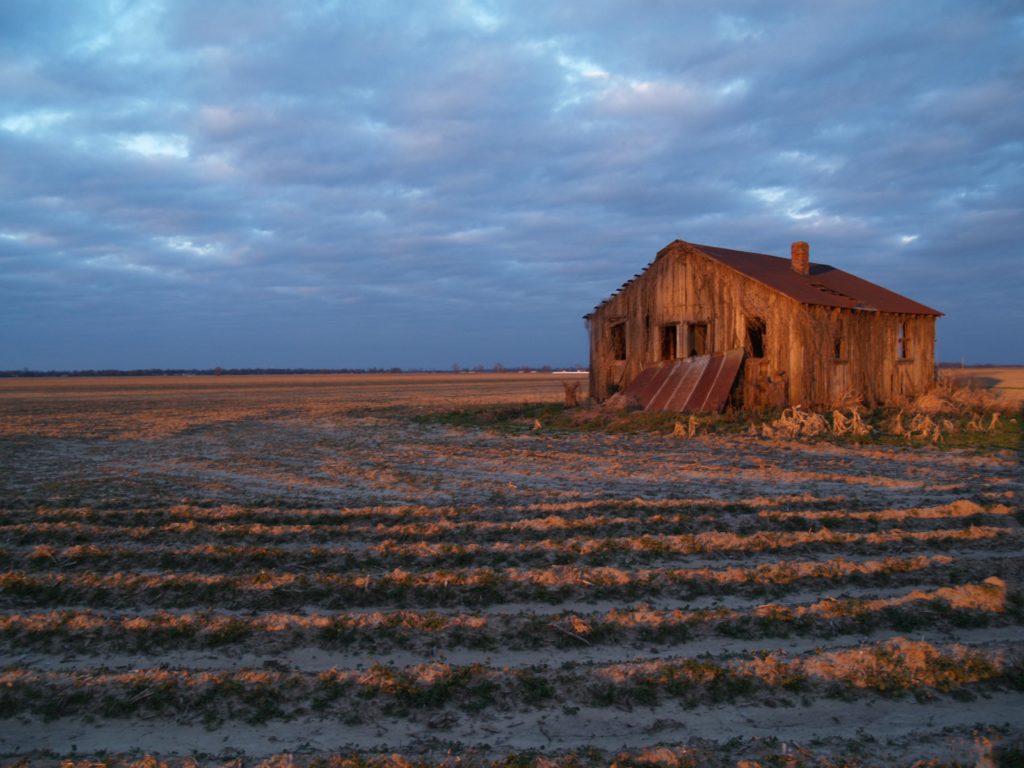 Mississippi could be a great fit for homesteaders looking for a long growing season, affordable land and a great place to raise chickens. If you think the Magnolia State might be for you, here's how to start homesteading in Mississippi.
Buying farmland in Mississippi
According to 2019 data from the United States Department of Agriculture (USDA), the average cost of farm real estate in Mississippi was $2,800 per acre, compared to the national average of $3,160 that same year. The average cost per acre for cropland was $3,080 and $2,430 for pasture.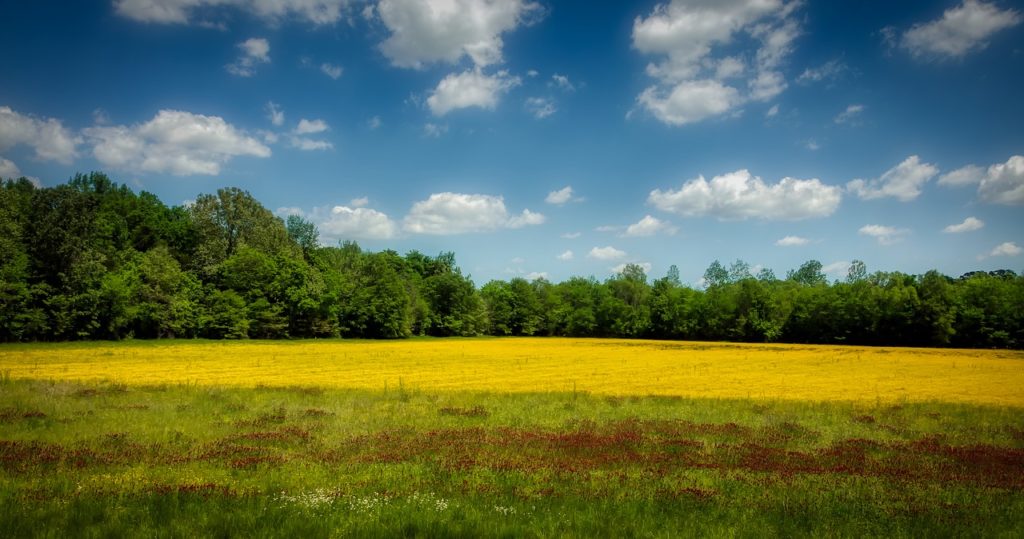 According to the USDA's 2018 State Agriculture Overview, Mississippi has 10.4 million acres of farmland and 34,700 farms. The average farm size is 300 acres.

Working farms may require registration with the Mississippi Secretary of State and the Mississippi Department of Revenue, which collects state taxes including income tax and sales tax. 

Mississippi Land Bank provides loans to Young, Beginning and Small farmers and ranchers, or those under the age of 35 with 10 years or less of experience who normally generates less than $250,000 in annual gross sales of agricultural or aquatic products.
Growing crops in Mississippi
Mississippi's most valuable crops are cotton, which generates about 13 percent of the state's total agricultural receipts, and soybeans. The state also grows substantial quantities of corn for grain, rice and sweet potatoes, as well as grain sorghum, hay for livestock, peanuts, rice and wheat. Important vegetables to Mississippi's agricultural economy include sweet potatoes and cowpeas, and important fruits include peaches, watermelons, cucumbers and muscadine grapes. Pecans are also produced in Mississippi.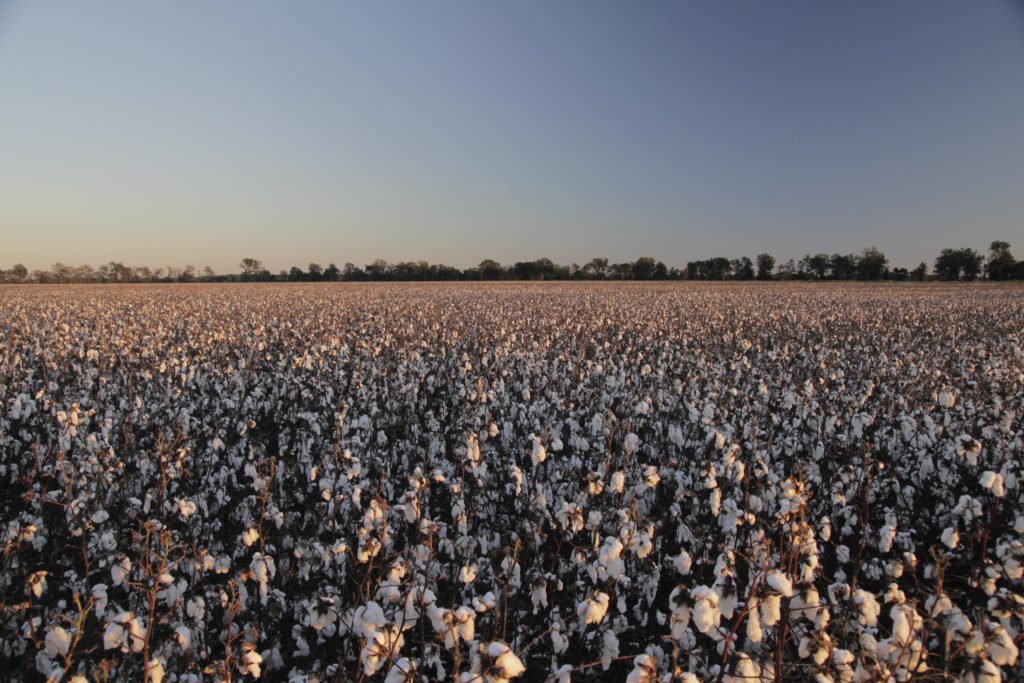 The USDA hardiness zones in Mississippi range from 7b in the northeast region of the state to 9a along the Gulf Coast. The long growing season in Mississippi provides opportunities to grow a wide range of fruits and vegetables. Crops that will thrive in Mississippi include melons, pumpkins, squash, sweet potatoes, okra, tomatoes, peppers, eggplant, pole beans, sweet corn, lima beans, lettuce, spinach, mustard, turnips, green onions, sweet peppers, eggplant, broccoli, cabbage, hot peppers, okra, summer squash, southern peas, cucumbers, potatoes and sweet potatoes. 

The best agricultural soils in Mississippi are the entisol soils in steep rocky areas of Mississippi in-stream drainage areas and river valleys, though spodosols in southern parts of the state can be amended with lime ultisols in the central and upper coastal plains can be amended with fertilizer and lime in order to use them for agricultural purposes.

Natchez Silt Loam is Mississippi's state soil. The soil series consists of deep, well-drained soils formed in thick deposits. It is one of the most productive soils in Mississippi, but because it occurs on steep slopes that limit its use for cropping.
Raising animals in Mississippi
Broiler chickens are Mississippi's most valuable livestock product. Aquaculture production of catfish ranks second, generating about 7 percent of the state's total agricultural receipts. Beef and dairy cattle, along with chicken eggs, are also important sources of farm income in Mississippi. Hogs and sheep are raised in the state as well.

Livestock imports are to meet Mississippi and Federal interstate requirements, a Certificate of Veterinary Inspection, permit and/or waybill shall accompany the shipment as stipulated. No livestock, including poultry, that has been recently exposed to any infectious, contagious or communicable disease, or that originated from a quarantined herd or area, shall be moved into the State of Mississippi, except for immediate slaughter.

According to Mississippi Fence Law, cattle, horses, mules, jacks, jennets, sheep, goats and hogs, are not permitted to run at large upon the open or unfenced lands of another person, However, counties can vote on whether to keep this state livestock regulation in place for all livestock except hog and swine, so check with local municipalities for specific rules about livestock running at large. 

Any livestock found running at large upon the lands of any other person than the owner may be taken up by any sheriff, constable, marshal,or other peace officer within his territorial jurisdiction and confined within a safe enclosure. Livestock owners are liable for damages committed by such animals by breaking and entering into or upon the lands, grounds, or premises of another person. 

There are a number of livestock auctions that take place regularly throughout the state, including the Cattlemens [sic] Stockyard LLC in West Point, Lincoln County Livestock Co. in Brookhaven, Meridian Livestock Inc. in Meridian, Tadlock Stockyard in Forest and Southeast Mississippi Livestock in Hattiesburg.
Selling food in Mississippi
There are 94 farmers markets listed on the Mississippi Department of Agriculture and Commerce website.

In Mississippi, growers do not require permits, licenses or certificates if the produce is raw, uncut and unprocessed. A scale is not required — produce may be sold by count, bunch or basket — but if a scale is used, it must be a National Type Evaluation Program-approved scale tested annually by the Mississippi Department of Agriculture and Commerce, Weights and Measures Division.

In Mississippi, cottage food products include non-potentially hazardous foods that do not require time or temperature controls for safety, even after opening, such as baked goods without cream, custard, or meat fillings, such as breads, biscuits, cookies, pastries, and tortillas; candy; chocolate-covered nonperishable foods, such as pretzels, nuts, and fruit (except for melons); dried fruit (except for melons); dried pasta; dried spices; dry baking mixes; granola, cereal, and trail mixes; dry rubs; fruit pies; jams, jellies, and preserves; nut mixes; popcorn; vinegar and mustard; waffle cones. Cottage food producers are limited to $20,000 in gross annual sales.

The label on cottage food products must include the name and address of the cottage food operation; the name of the product; the ingredients in descending order of predominance by weight; the net weight or volume of the product; allergen information; if any nutritional claim is made, appropriate nutritional information as specified by federal labeling requirements; and the following statement printed in at least ten-point type in a color that provides a clear contrast to the background of the label: "Made in a cottage food operation that is not subject to Mississippi's food safety regulations."

Training and certification is highly encouraged for general food safety education and for acidified canned foods, especially for producers preparing acidified or pickled products.

Mississippi prohibits the sale of cottage food products over the internet (including Facebook and other media), by mail order or at wholesale to a retail establishment. Sales must be directly from the producer to the end consumer.

Individual cities or counties may require a business license or other permit for cottage food producers, as well as taxes, zoning and insurance stipulations for home kitchen producers.

When it comes to selling eggs in Mississippi, eggs shall always be maintained at or below 45 degrees Fahrenheit ambient temperature until sold to the consumer. 
During storage and transportation, eggs should be kept under mechanical refrigeration. The use of dry ice or commercial ice packs may be used during transportation, provided there is no leakage or melting. The use of ice or gel packs is prohibited. A small National Sanitation Foundation-approved thermometer should with the eggs to assure that the correct temperature is maintained.  
Eggs should be packed no later than 7 days from the date of lay. The egg container or the label on the container shall have the name and address of the egg producer; the statement "SAFE HANDLING INSTRUCTIONS: To prevent illness from bacteria: keep eggs refrigerated, cook eggs until yolks are firm and cook foods containing eggs thoroughly"; the words, "eggs"; the numerical count of the contents; and the date of pack.
If egg cartons are to be used that were previously labeled and used by an egg company, all labeling of the previous company should be obscured. No labeling shall indicate that the eggs are graded by USDA, so the shield must also be obscured, removed or blackened out. 
For any eggs sold off the farm, at another location like a farmers market, the layers are required to have National Poultry Improvement Program-testing by the Mississippi Board of Animal Health. 
Egg vendors must obtain a "Retail Food Sanitation License-Eggs" from the Mississippi Department of Agriculture and Commerce by completing the appropriate application and paying the $10 license fee annually. A copy of the "Retail Food Sanitation License-Eggs" must be displayed and made available to the purchaser at the location where the eggs will be offered for sale.
Mississippi organizations for new farmers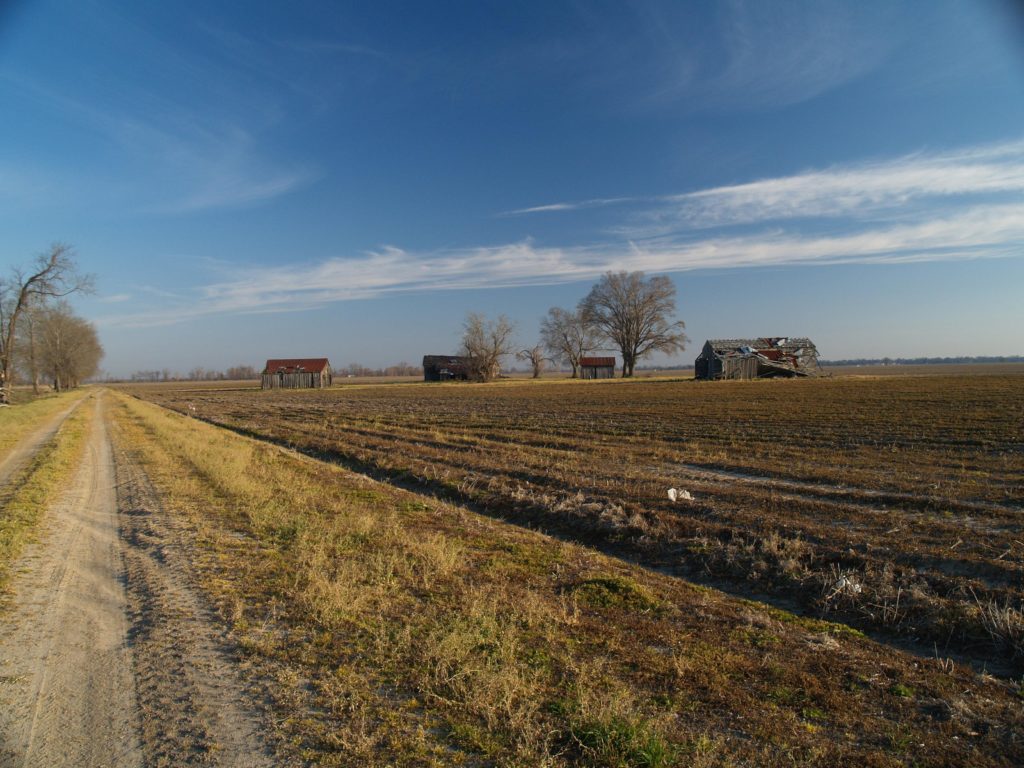 How difficult is it to start homesteading in Mississippi?
Mississippi is a great place to start homesteading if you are looking for affordable land, favorable growing conditions and a state livestock culture that leans towards the production of poultry.