How to start homesteading in Tennessee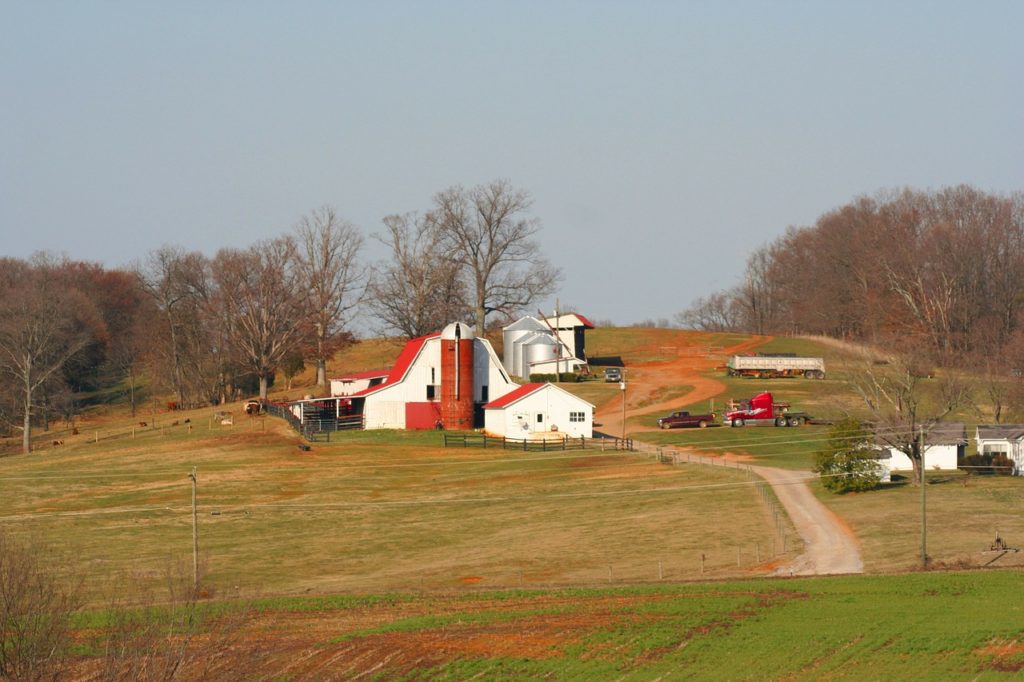 Tennessee boasts the country music capital of the world, so perhaps it is no surprise that rural life is a prominent feature of the state. Historically, the Volunteer State was built on agriculture, and maintaining that way of life is still a priority for the state government. Farmland still covers about 44 percent of Tennessee's land.

With its moderately priced land, forgiving state regulations and a rich legacy of agriculture, Tennessee could be a great fit for your farm or homestead. Here's how to start homesteading in Tennessee. 
Buying farmland in Tennessee
According to 2019 data from the United States Department of Agriculture (USDA), the average cost of farm real estate in Tennessee was $3,990 per acre, compared to the national average of $3,160 that same year. The average cost per acre for cropland was $3,910 and $3,860 for pasture.

According to the USDA's 2018 State Agriculture Overview, Tennessee has 10.9 million acres of farmland and 70,000 farms. The average farm size is 156 acres.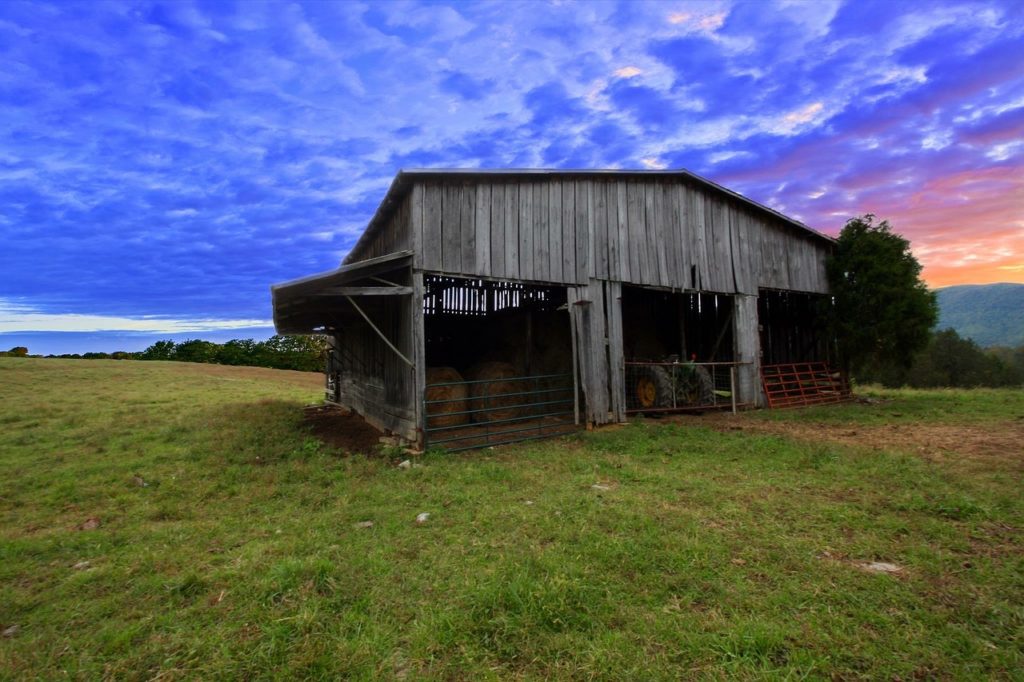 The Tennessee Department of Agriculture and The Land Trust for Tennessee protects working farms through the Transaction Assistance Fund, which assists with attorney fees, survey fees, appraisals, and stewardship donations for the perpetual stewardship of the conservation agreements. 

Working farms, unless they are sole-proprietors or general partnerships, must also register for the payment of franchise and excise taxes. Some businesses are subject to other state taxes as well. Most businesses in Tennessee also need a business license, issued from each county clerk's office and in many city recorder offices across the state for a $15 initial fee.

Tennessee's Agriculture Enterprise Fund helps facilitate agricultural development in the state by awarding grants to farmers who demonstrate a strong potential for impact on local farm income, access to markets, increased capacity of an existing farm business or agricultural innovation. The program prioritizes businesses located in at-risk counties, distressed counties and counties adjoining at-risk or distressed counties.
Growing crops in Tennessee
The USDA hardiness zones in Tennessee range from 5b in the northern areas, with minimum temperatures between -15 and -10 degrees Fahrenheit, to a pocket of 8a in its southwestern-most corner, with slightly balmier lows between 10 and 15 degrees Fahrenheit. The majority of the state is in zone 7.
While Tennessee weather differs across the state, its climate is temperate with four distinct seasons. Most plants thrive in this southern state due to relatively long growing seasons and ample rainfall.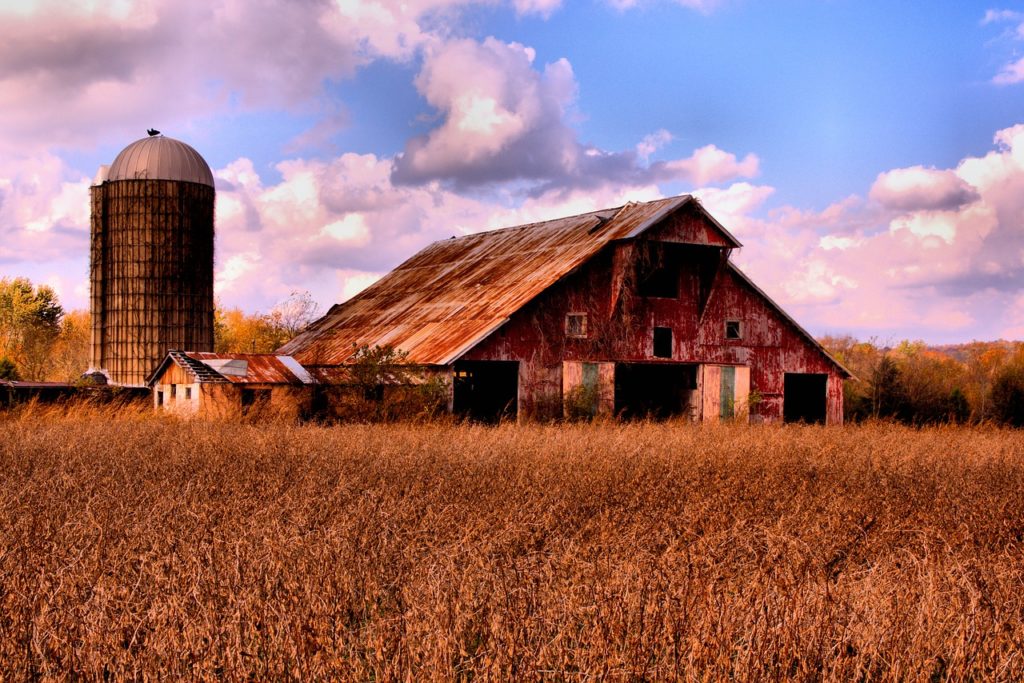 Warm-season crops that grow well in Tennessee include beans, cantaloupe, sweet corn, cucumbers, eggplant, okra, peas, sweet peppers and tomatoes. Cool-season vegetables that grow well in Tennessee include broccoli, cabbage, cauliflower, collards, kale, kohlrabi, lettuce, mustard greens, potatoes, icicle radishes and spinach. Fruit trees (except citrus) also do well in most areas of the state with apples, pears, peaches and plums being the most common varieties. 

Tennessee's largest commercial crop is the soybean crop, contributing about 11 percent of the state's total agricultural receipts, followed by cotton, corn and tobacco. Tomatoes and snap beans ranking as the most important vegetables, while apples and peaches lead among fruits. Mushrooms are also grown commercially in Tennessee.

The University of Tennessee's Research and Education Center at Milan has been a leader in conservation tillage efforts since the 1980s. About four decades ago, West Tennessee had one of the highest soil erosion rates in the country, losing over 40 tons of soil per acre per year. The silty soils in West Tennessee are especially erodible. In this area, research showed that tilled systems could lose more than 10 tons of soil per acre during one storm, whereas a neighboring no-till system may result in one-tenth of a ton of loss. Today, over 90 percent of the state's farms using conservation tillage practices, according to the USDA National Agricultural Statistics Service.

Agricultural water withdrawals are exempt from the registration and reporting requirements to the Tennessee Department of Environment and Conservation. 
Raising animals in Tennessee
Tennessee's beef cattle industry is an important part of the state's economy. Cattle are produced in every county in Tennessee, but they are especially prevalent in the middle and eastern parts of the state. Tennessee is one of the top beef-producing states in the nation, ranks ninth in beef cow numbers and 15th in total cattle. The majority of the Tennessee beef industry is locally-owned by family farmers. 

Broiler chickens, dairy, hogs and chicken eggs are also important parts of Tennessee's livestock industry. There are also many sheep and lamb farmers in Tennessee who primarily harvest wool. Tennessee is also one of the top states in the nation for raising horses, only behind Texas, and ranks second in the nation in goat farming. Most goats in Tennessee are raised for meat, but some are raised for milk. Hilly eastern Tennessee, which is less conducive to many kinds of farming, has proven to be a good place to raise goats.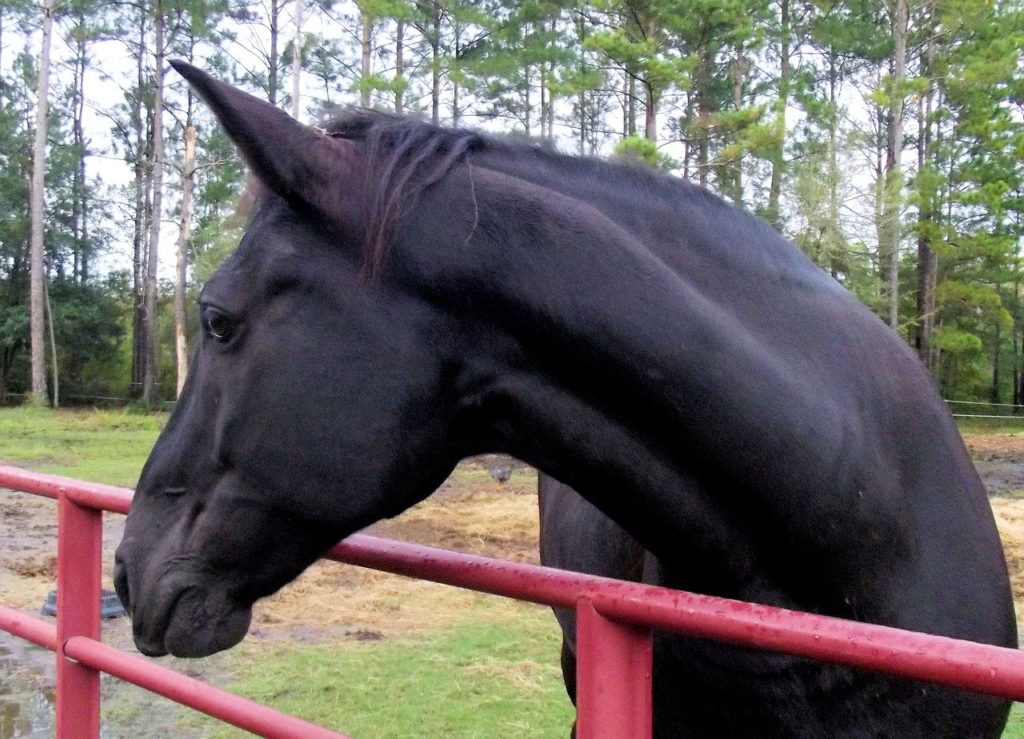 Tennessee is considered a "fence in" state, which means neighbors are responsible for fencing in their properties in order to keep escaped livestock out. According to Tennessee Fence Laws,  when a neighbor's property is damaged by roaming livestock and the livestock does not habitually escape, the livestock owner is not liable for any damages if the neighbor does not have a fence or if the neighbor's fence is deemed insufficient. In fact, if the neighbor's fence causes the livestock to be maimed, wounded or killed, then the neighbor is liable for paying damages to the livestock owner. 

In the event the neighbor's fence was sufficient also, the courts would decide on the amount of payable damages. If livestock escapes through a partition fence, the livestock owner would be liable for damages only if the owner neglected to maintain the partition fence and if the adjoining landowner had maintained their portion of the fence.

However, all persons owning "notoriously mischievous" livestock, known to be in the habit of throwing down or jumping fences, shall be required to keep the stock confined upon their own premises. The owners of notoriously mischievous stock shall be liable for all damages done by the stock to enclosure or crops of others.

When a citizen believes that livestock is being subjected to cruelty, that citizen can contact local law enforcement or file a complaint with the Tennessee Department of Agriculture. Once a livestock cruelty complaint is received by the Tennessee Department of Agriculture, it is forwarded to local law enforcement who may request that the Tennessee Department of Agriculture assist in the investigation, and local authorities may continue a criminal investigation of the matter.

All domestic animals imported into Tennessee except poultry must be accompanied by an official Certificate of Veterinary Inspection or other transportation document recognized by the state veterinarian. Domestic animals entering Tennessee without an official certificate of veterinary inspection or otherwise entering the state in violation of these rules shall be held in quarantine at the owner's risk and expense.

All poultry brought into Tennessee must come from a National Poultry Improvement Plan-certified flock, with both proof of classification as pullorum-typhoid clean and avian influenza clean or monitored, or come with a Certificate of Veterinary Inspection and proof of negative for both diseases. 

It is illegal to transport an animal that is affected by or has been exposed to any infectious, contagious or communicable disease, or that originated from a quarantined area, into Tennessee.

There are several regular livestock auctions that take place throughout the state of Tennessee, including the Athens Stockyard, the Knoxville Livestock Center, the Hardin County Stockyards, the Mid-South Livestock Center and the East Tennessee Livestock Center. 
Selling food in Tennessee
There are 50 farmers' markets listed on the Tennessee Farmers Market Directory website. Pick Tennessee Products is the primary customer-facing promotional program offered by the Tennessee Department of Agriculture, with more than 2,500 farm and farm-direct businesses offering approximately 10,000 different products.

Unprocessed fruits and vegetables in their raw or natural state with only a minimal amount of cutting or trimming necessary for harvesting are exempt from permitting and inspection in Tennessee. 

Tennesseans who manufacture non-potentially hazardous foods – baked goods, candy, jams and jellies, for example – in a home kitchen for sale at farmers markets, bake sales and the like can forgo inspection and permitting by the Tennessee Department of Agriculture Regulatory Services Division, but they must display an 8.5-by-11-inch sign with 0.75-inch font at the place of sale stating, "These food products were made in a private home not licensed or inspected." 

All home kitchen food manufacturers, permitted or not, are still required to label products using the common name of ingredients by predominance and to provide a net quantity statement.

Domestic kitchen manufacturers still can request to have their kitchen inspected and permitted by the Tennessee Department of Agriculture Regulatory Services Division. Products manufactured in a licensed domestic kitchen may be offered for sale and marketed through any venue, such as grocery stores or restaurants.

While under the new law domestic kitchen manufacturers are not required to undergo inspection and permitting, they will be held liable if their product causes someone to become ill with food poisoning or have an allergic reaction because of improper labeling. Although food safety training is not required for domestic kitchen manufacturers, it is highly encouraged.

All food items packaged in a domestic kitchen must be properly labeled prior to sale with the name, street address, city, state and zip code of the manufacturer, packer or distributor; an accurate statement of the net amount of food in the package in both English and Metric units; the common or usual name of the food; the ingredients in the food in order of predominance by weight; lot dates or numbers for traceability purposes in the event an issue occurs that may require a market withdrawal of the food. A current distribution list including quantities sold may also be of assistance should an incident occur. Special attention should also be paid with respect to clear labeling of the eight major food allergens: milk, eggs, soy, wheat, peanuts, tree nuts, fish, crustacean shellfish.

A farmer that is engaged in the operation of egg production who maintains annually less than three thousand birds and wishes to sell eggs from a location other than from the premises where the eggs are produced, such as a farmer's market, is considered a small egg processor and must register for a permit with the Tennessee Department of Agriculture. The department will inspect the farm to determine that the labeling requirement for eggs is being done; that the eggs are cleaned and kept refrigerated at a temperature not exceeding 41 degrees Fahrenheit; and that a private well system if used is tested and shown to be free of coliforms at least once annually. 

If the processor maintains less than 3,000 birds, but only sells eggs from their farm, they are not required to register. If the processor maintains over 3,000 birds, they must register as a large egg processor.

Tennessee bans reusing egg cartons. A small egg processor has the same labeling requirements as a large egg processor. Labels must include the name and address of the farmer; the quantity of the contents (i.e. one dozen); the date the shell eggs were packed; the label "ungraded" or "unclassified;" and a safe handling statement, reading "SAFE HANDLING INSTRUCTIONS: To prevent illness from bacteria, keep eggs refrigerated, cook eggs until yolks are firm, and cook foods containing eggs thoroughly."

Farmers with annual sales $3,000 or less do not require a business license. Farmers with annual sales between $3,000 and $10,000 require a minimal activity license, which can be obtained from a county or municipal clerk for $15 each year. For farmers with annual sales of $10,000 or more, business licenses require a $15 license fee for all new businesses that are renewed annually at no charge. Certain cities require their own licenses as well, for an additional $15 fee. 
Tennessee organizations for new farmers
How difficult is it to start homesteading in Tennessee?
With moderately priced land, a robust agricultural industry and relatively lax regulations to encourage farmers' success, Tennessee is a great choice to start homesteading.