How to start homesteading in Pennsylvania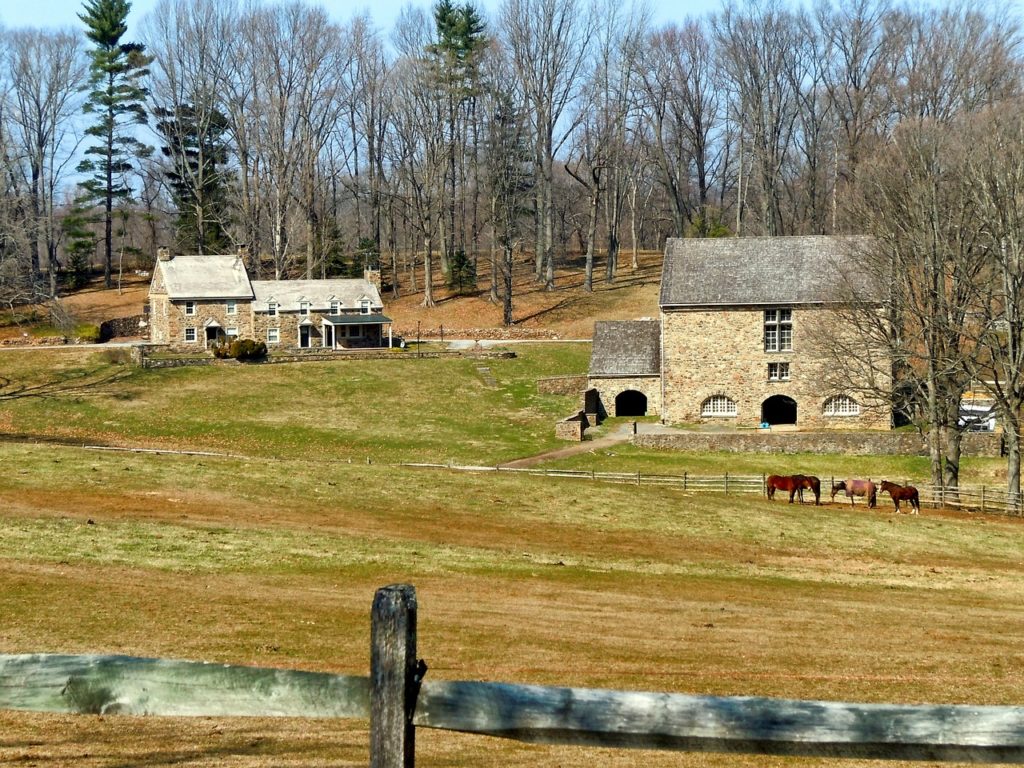 Between the rich colonial history, cheesesteaks and chocolate factories, homesteading may not be the first thing you associate with Pennsylvania. Still, agriculture has been — and continues to be — an enormous part of the state's economy and heritage. 

Today's aspirings homesteaders could find a suitable home in Pennsylvania. After all, the Amish and Pennsylvania Dutch, both known for their simple, back-to-the-land lifestyle, settled in the Keystone State.

Pennsylvania is a little more expensive than other states to buy farmland, but it has a strong network of farmers and resources that will help you on your homesteading journey. If you are still curious about how to start homesteading in Pennsylvania, here's what you need to know.
Buying farmland in Pennsylvania
According to the United States Department of Agriculture (USDA), the average cost per acre of farmland in Pennsylvania was $5,680 in 2018, compared to the national average of $3,140 per acre. The USDA's 2018 State Agriculture Overview for Pennsylvania found that the states has 7.3 million acres of farmland and 53,000 farms. The average farm size is 138 acres.

Pennsylvania's farmland preservation program, created in 1989, has protected more acres of farmland than any other state program in the nation.

To operate a working farm in Pennsylvania, businesses must register as a business with the Pennsylvania Department of State, unless it is a sole proprietorship operating under the owner's legal first and last name. 

You may register online for your Pennsylvania business tax accounts with the Pennsylvania Department of Revenue and the Pennsylvania Department of Labor and Industry, along with supplying your Workers' Compensation Account information through the PA-100 Enterprise Registration Form. If your farm business will have employees – or if you are acquiring an existing farm with employees – you must register for an Unemployment Compensation Tax Account.
Growing crops in Pennsylvania
Pennsylvania's hardiness zones include zone 5 throughout the northern and central parts of the state; zone 6 around Lake Eerie and in more southerly areas around Pittsburgh and Harrisburg; and a small section of zone 7 in the southeastern corner near Philadelphia. 

When it comes to vegetable crops, sweet corn, potatoes, tomatoes, beans and cabbage provide the largest share of Pennsylvania's agriculture economy. Apples, grapes, peaches, and strawberries are important fruit crops grown in the state as well. The best crops for you to grow will depend on your hardiness zone. Your local cooperative extension is a great resource to find the varieties of crops that will grow best in your area. 

Limestone soils in Pennsylvania's valleys, like the Hagerstown and Duffield soils in Lancaster County, are fertile and productive and are generally considered the best agricultural soils in Pennsylvania. Shale soils in the low mountain ridges and valleys that run northeast and southwest across central Pennsylvania are finer, acidic and low in nutrients, so they require substantial amendments like fertilizer. The northern corners of Pennsylvania are predominantly glacial soils, which are compacted with firm subsoil and generally have poor drainage. Glacial soils are not well suited to row-crop agriculture but may make good pasture and hayland.

A soil test from the Penn State Extension will help determine the type of soil on your land.
Raising animals in Pennsylvania
There are numerous livestock auctions held regularly throughout the state of Pennsylvania, including the Dewart Livestock Auction every Monday and the Middleburg Livestock Auction held every Tuesday.

The Bureau of Animal Health and Diagnostic Services (BAHDS) is responsible for controlling and eradicating diseases in livestock and poultry. BAHDS has Veterinary Medical Field Officers and Domestic Animal Health Inspectors headquartered across the state. These staff members work closely with the farming and non-farming public on issues ranging from rabies cases to livestock health.

Pennsylvania has certain rules for importing livestock. Imported cattle, bison, camelids, goats and swine must have official USDA-issued identification and a valid Certificate of Veterinary Inspection (CVI) issued within 30 days prior to entry. An accredited veterinarian must test livestock for certain diseases, like vesicular stomatitis, and may test for others like tuberculosis depending on where animals come from. Livestock imported for immediate slaughter do not require a CVI if they are consigned to a USDA approved market or recognized slaughter establishment inspected by the United States Department of Agriculture, Food Safety Inspection Service.

Additionally, poultry and other birds do not require a CVI, but they are subject to meet requirements and testing to prevent avian influenza, like coming from a National Poultry Improvement Plan-certified flock.

According to the State of Pennsylvania Fence Laws, certain animals are not permitted to run at large or range freely without an enclosure, including stallions, bulls, boars, rams and jacks. It is incumbent upon the owner of any escaped animals to compensate for damages or injuries caused by while they are at large. Any person that finds any such animal running at large can have them impounded. If the animal is not reclaimed within 20  days after such advertised notice, it shall be sold at public sale and the proceeds will go to the treasurer of the school district where the animal was impounded.
Selling food in Pennsylvania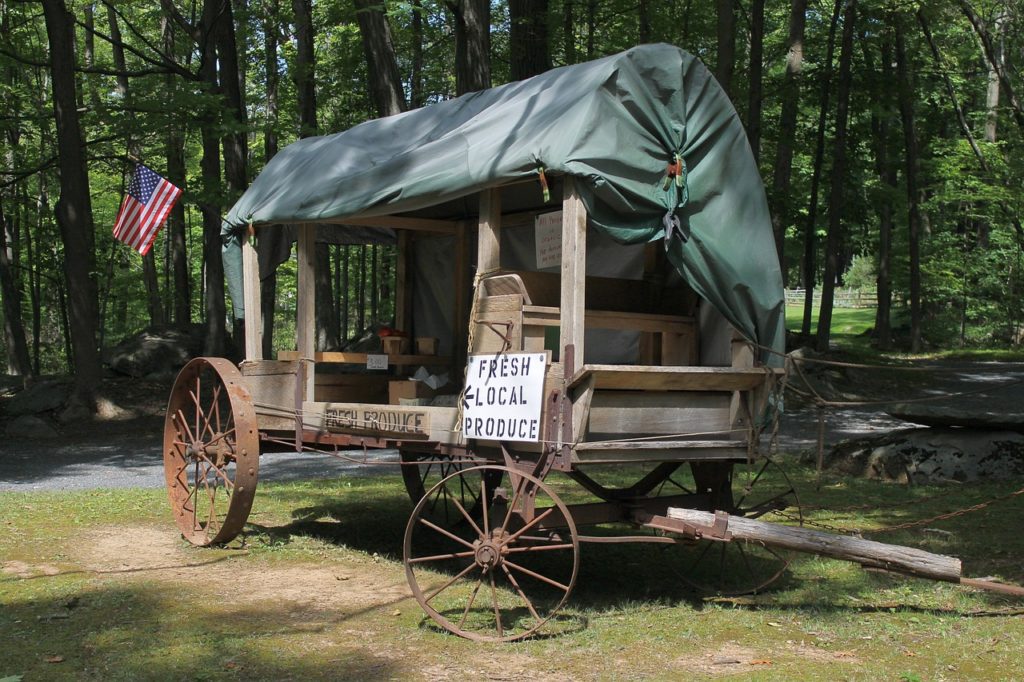 According to the Pennsylvania Farmers Markets Directory, the state boasts 225 operating open air farmers markets. 

Vendors at farmers markets must follow a set of guidelines determined by the Pennsylvania Department of Agriculture. Farmers selling only raw products from the farm – fruits and vegetables that have not been processed in any way — are exempt from licensing from the Pennsylvania Department of Agriculture or a local health department. 

Vendors exempt from licenses are still subject to the requirements of the Food Code. License-exempt vendors are also still subject to annual inspections and, potentially, sampling for testing by the Bureau of Food Safety and Laboratory Services, or Local or County Health Department, to ensure products comply with the requirements. 

A vendor selling added-value to raw products by washing, processing, chopping or offering them in a state that meets the ready-to-eat definition is not exempt from licensure and is required to fill out an application packet to the Department of Agriculture. A $35 registration fee is also required, though an exemption exists for honey processors if the honey is produced, processed and sold on-site.

Generally, the types of production that can occur in "limited food establishments" — an actual home-use kitchen, for example, or a kitchen designed in a residential fashion — are limited to non-potentially hazardous foods that do not require temperature control, like bakery products, jams and jellies, acidified or fermented foods, dried mixes and candy.

No animals or pets are permitted in the home at any time if the personal home kitchen is used. Children are also not permitted in the kitchen area during food processing for the business. Additionally, the water supply must be from an approved public source; otherwise, private sources by the Pennsylvania Department of Environmental Protection must be tested. All businesses should confirm and receive approval from their local authority for zoning and other code enforcement issues, such as sewage disposal, as well

All ingredients must be separate from those for personal use in separate shelves or cupboards, and they must be properly labeled, stored and protected in food-grade containers that keep pests out and maintaining temperature control to prevent spoilage. 

Products must be properly labeled with the name of the food product, name and address of the processors, ingredients, allergens, net weight and nutritional labeling. Bakery items made and sold directly to the consumer do not require any labeling information directly on the products or any formal display of ingredients; however, ingredient information must be available upon request. 

Producers of jams and jellies must include written recipes and procedures. No testing is required if producers are using the standard recipes from The Ball Blue Book Guide to Preserving; the USDA Complete Guide to Home Canning from the National Center for Home Food Preservation; or a University Extension Service. Any time the standard recipe is altered or a new recipe is developed, the final product of each recipe must be reviewed and analyzed by a food testing laboratory.

Some beverages and drinks can be made from a limited food establishment, including root beer, lemonade and lemon ice tea, as well as kombucha and other fermented drinks (though they must be tested to assure the pH is lower than 4.6). 

Product may only be sold directly to the consumer from the production site or from a satellite of the production site, such as a farmers market or roadside stand owned by the producer. 

Egg producers with more than 3,000 laying hens must register with and be inspected by the Pennsylvania Department of Agriculture at the production farm. Producers with fewer than 3,000 laying hens, eggs must be sold within five days from the date of the lay within a 100-mile radius of the production or processing facility. Eggs also must be maintained at 45 degrees Fahrenheit or less from the time of gathering to the time of sale, and the container must be labeled with the name and address of the producer, date of lay, statement of identity reading "Eggs," net contents, handling instructions and a statement to "Keep Refrigerated." 

If you do not weigh the eggs, or if they are mixed sizes and you do not wish to assign a grade, the container must be labeled as "Unclassified." Dirty, leaking or cracked eggs must be removed prior to sale.
Pennsylvania organizations for new farmers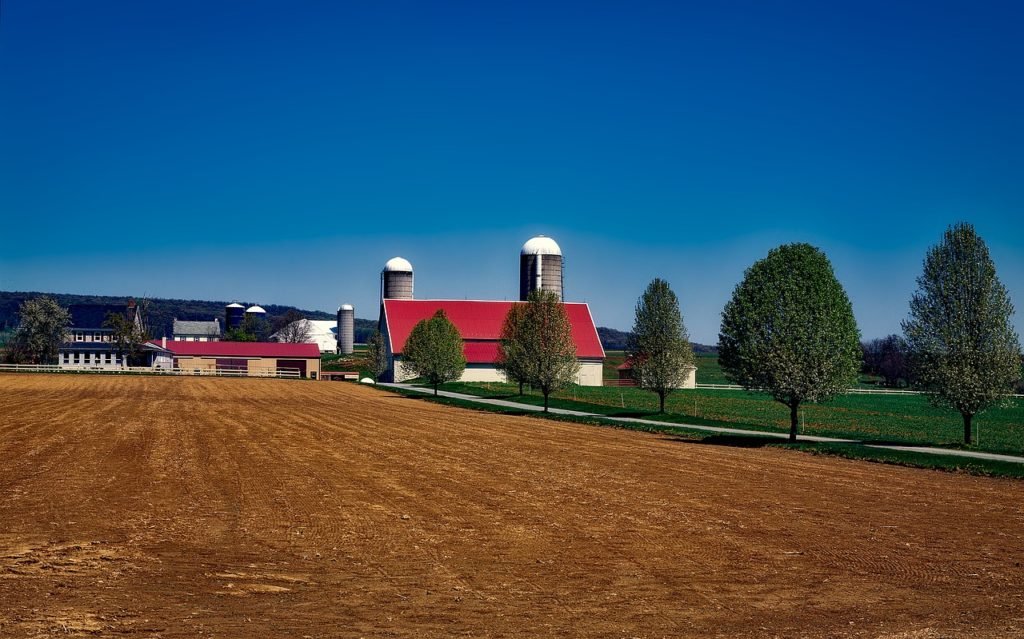 How difficult is it to start homesteading in Pennsylvania?
For farmers and homesteaders looking for a slightly more temperate and manageable climate than Northeast that has comparable access to metropolitan markets and relatively affordable land, Pennsylvania is a great option.