How to start homesteading in Arizona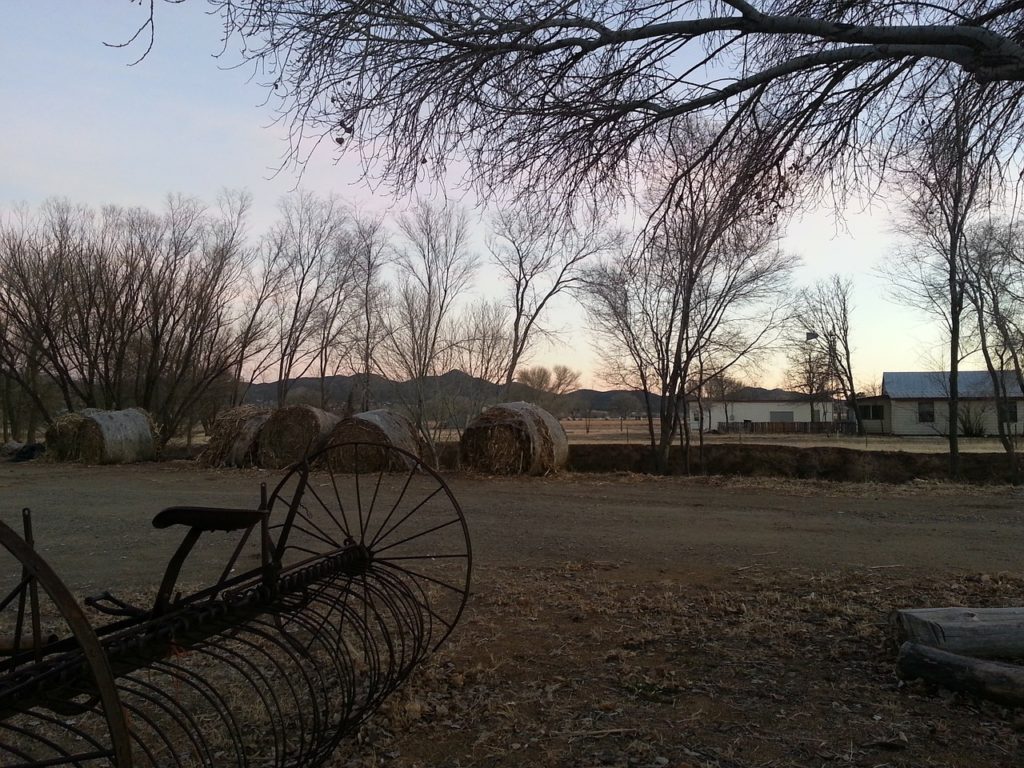 Arizona is known for its cacti, desert climate and picturesque hiking. But there's more to this southwestern border state. In fact, farming in Arizona is a growing industry. How is that possible? Thoughtful water-management has helped.
If you are interested in heading west for your next adventure, here's how to start homesteading in Arizona.
Buying farmland in Arizona
Arizona has 26 million acres of farmland with 20,005 farms and ranches. The average farm or ranch size is 1,300 acres. The average cost per acre in Arizona in 2017 was $4,100 for farm real estate, including land and buildings. The average cost per acre for cropland in 2017 was $8,400.
Depending on your plans for your farmland in Arizona, you may need to be licensed to operate your farm or homestead. Uses such as operating a livestock feedlot and selling seeds require licensing as does some pest management task like using pesticides. Check with the Arizona Department of Agriculture to see if a license is required for your planned uses and tasks.

Growing crops in Arizona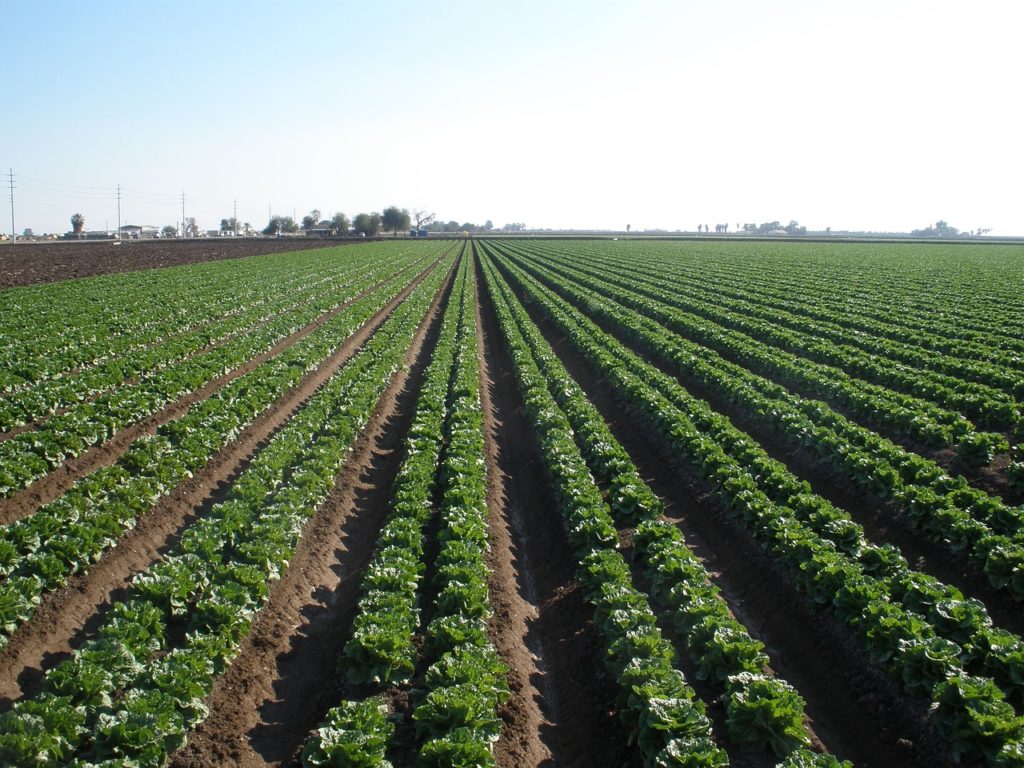 The USDA hardiness zones in Arizona span seven zones from 4b to 10b. The coldest locations (zone 4b), where temperatures drop to -20 degrees Fahrenheit to -25 degrees Fahrenheit, include the San Francisco Peaks, the White Mountains, and Mount Graham. Residents of Flagstaff, Arizona, live in zone 6a, where temperatures can dip to -10 degrees to -5 degrees Fahrenheit. Plants grown in this area need to be cold-hardy to survive. The warmest locations in Arizona are located in the southwestern and southcentral part of the state. This is zone 10 and is located mainly along the Colorado River and the Phoenix metropolitan area. Minimum temperatures in this area range between 30 degrees Fahrenheit and 40 degrees Fahrenheit.
Crops including cotton, citrus, pecans, grains and greens like spinach, cabbage and lettuce can grow well in Arizona. There is even a wine industry in the region.
The University of Arizona Cooperative Extension can be a good resource when deciding what to grow in your area of the state.
Raising animals in Arizona
If you are planning to raise animals in Arizona, reach out to the Arizona Department of Agriculture for guidance.
The state of Arizona requires that farmers submit to inspections when they own livestock. The term livestock includes cattle, horses, mules, burros, asses, sheep, goats and swine (other than feral pigs). According to the Department of Agriculture, all livestock except equine are inspected for "health, marks, and brands before they are slaughtered, sold, purchased, driven, transported, shipped, or conveyed."
There are also additional laws regarding rules for bringing livestock into the state and maintaining certain health records.
Most areas of Arizona are governed by an Open-Range Law, though it's not well-defined. As a result, most areas of the state do require livestock to be fenced in. According to the University of Arizona Cooperative Extension, "A lawful fence 1) has posts spaced no more than 30 feet apart; 2) has at least four strands of barbed wire; and 3) spaces the wires such that they are 18", 28", 38" and 50" above the ground, respectively."
County Boards of Supervisors do have the right to create No-Fence Districts. Contact the local County Board of Supervisors to see if this applies. If it does, the farmer is responsible for liability for any damages caused by roaming livestock. Likewise, if livestock break out of a fenced-in area, the farmer is responsible to pay for damages.
Should someone (other than the farmer) kill livestock in an open-range area, they may have to pay the farmer for losses.
Selling food in Arizona
According to Norman Barnett, Food Safety Trainer at Arizona Department of Agriculture, no permit or license is required to sell produce at a farmers market or farm stand and insurance is not required.
Arizona residents are required to register for the Home Baked and Confectionery Goods Program to be authorized to produce products for commercial purposes. Products that are covered by this include home baked or home-prepared confectionery goods, though some other dry products are also allowed. No salsa, jerky, jams, jellies, pickles, or any other potentially hazardous foods are allowed. For an example list of approved and non-approved products, see the Approved Foods page.
To become a registered home baker, a food handler card or training certificate must be acquired before preparing any products for sale. The rules vary by county, with some issuing a county-specific food handler card, some only requiring home bakers to take a food handler training course, and others have no food handler training requirements at all.
Even in the counties where food handler training isn't required, it's strongly encouraged that home bakers take a food handler training course. Here is a list of online training certificate programs accredited by the American National Standards Institute (ANSI).
All home baked and confectionery goods prepared by a registrant of the program must be prepared at the registrant's home. If there are others helping with the preparation, they may also be required to have a Food Handler Card or Food Handler Training. An inspection is not required, though the Department of Agriculture suggests following their production guidelines to reduce the chance of spreading foodborne illness to customers.
The following information is required by law to be on a food label for a home-baked good or confectionery item when it is offered for sale:
The address and contact information of the individual registered with the Arizona Department of Health Services; and
A list of the ingredients in the baked or confectionery goods; and
A statement that the baked or confectionery goods are prepared in a private home; or
If applicable, a statement that the baked or confectionery goods are prepared in a facility for individuals with developmental disabilities.
Small producers of eggs, or Nest Run Egg Producers, are limited to 750 dozens (25 cases) of nest run eggs (unwashed and ungraded) per year. They are required to register with the Department of Agriculture. There is no fee for this. In addition to registering, they are required to properly label their eggs and keep them under refrigeration at 45 degrees Fahrenheit or less. Nest Run Producers are prohibited from using trademarked or trade name cartons belonging to other companies.

Any person proposing to sell nest run eggs shall, prior to any such sales, notify the department in writing of his intent to sell such eggs and specify his location, the number of laying hens he owns or which are in his possession, the place of production and the general area of the state in which such eggs are to be sold.

Retailers may sell nest run eggs to consumers only if such eggs when on hand, offered for sale or placed on sale are clearly marked "Nest Run."
If a nest run producer wants to sell more than 750 dozen eggs (or 25 cases) per year, they must become a "fee-paying producer," which requires packing graded eggs in the proper weight classes. It also requires a quarterly inspection fee paid to the Department of Agriculture. This "mill fee" is currently 3.0 mills per dozen, 9 cents for each 30 dozen case of eggs produced. This funds the inspection program.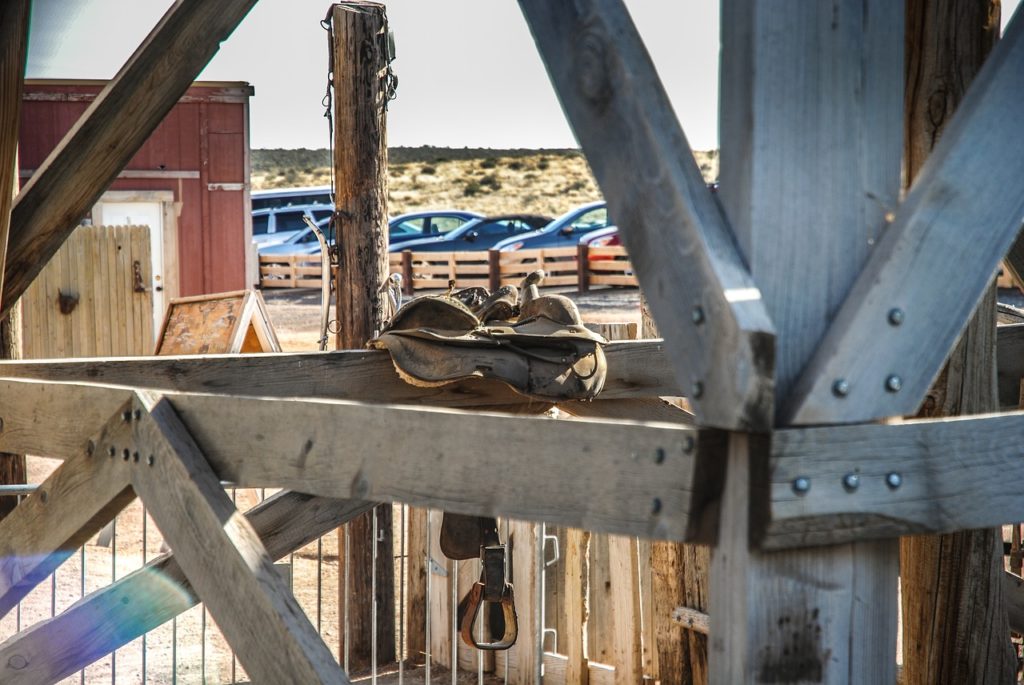 Arizona organizations for farmers
How difficult is it to start homesteading in Arizona?
There is much potential in Arizona to start homesteading. Although the cost of buying farmland in Arizona is above the national average of $3,080, it is still relatively inexpensive to acquire land in this southwestern state. That said, with a challenging climate and many rules and regulations to be aware of, it's important that potential Arizona farmers talk to the appropriate local boards and agencies to ensure they are meeting all legal expectations.