How to start homesteading in Kentucky
Famous fried chicken aside, Kentucky is a great place for those seeking a life in the country. Between the Kentucky Derby, bluegrass music and the bourbon trail, rural life is integral to the culture of Kentucky.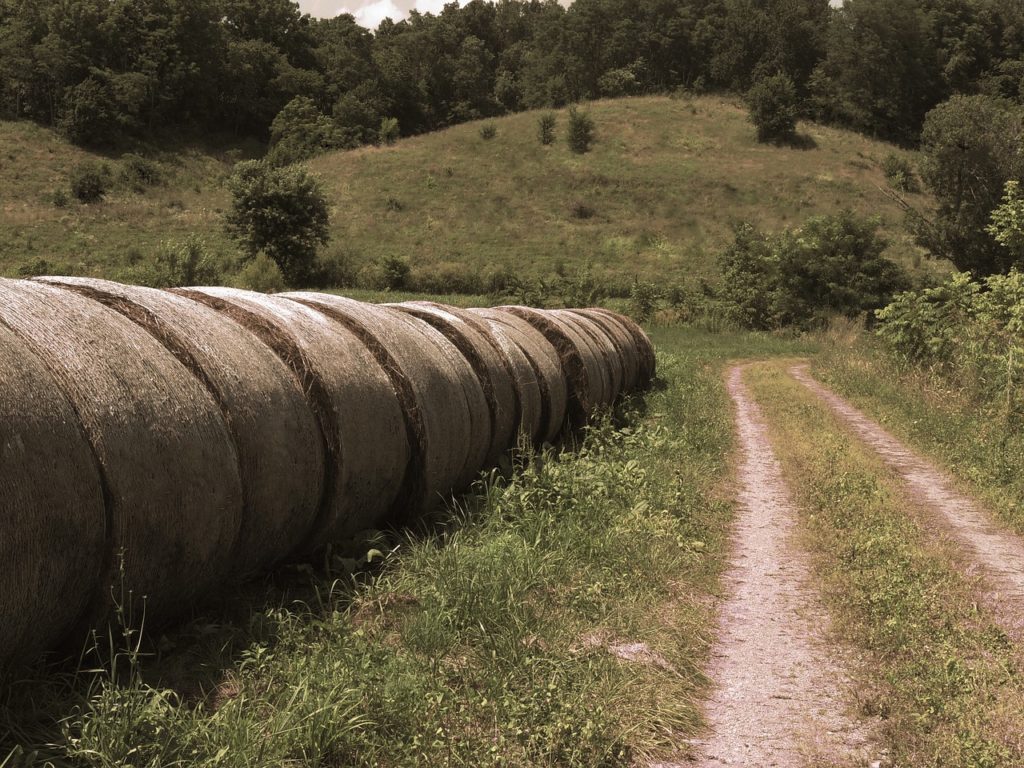 Because of its climate, soil and the availability of livestock auctions and groups, Kentucky is a great place to grow crops and raise animals. Land in Kentucky is moderately priced, and there are a variety of groups promoting locally-produced products throughout the state that will help farmers and homesteaders looking to make money from their crops.

If you think that the Bluegrass State might be for you, here's what you need to know about how to start homesteading in Kentucky. 
Buying farmland in Kentucky
According to 2019 data from the United States Department of Agriculture (USDA), the average cost of farm real estate in Kentucky was $3,820 per acre, compared to the national average of $3,160 that same year. The average cost per acre for cropland was $4,300 and $3,030 for pasture.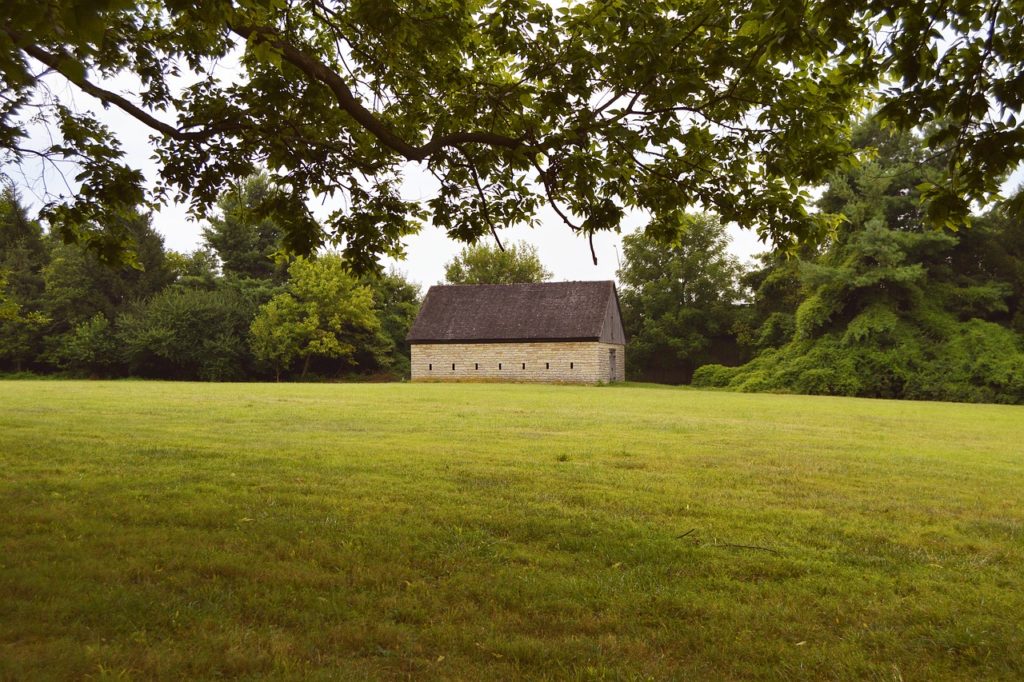 According to the USDA's 2018 State Agriculture Overview, Kentucky has 12.9 million acres of farmland and 75,100 farms. The average farm size is 172 acres.

Kentucky does not have a statewide business license that applies to all businesses, but certain types of businesses — including commercial dairy farms and garden centers —  are required to have a special license or permit to legally operate. 

The Kentucky Beginning Farmer Loan Program assists individuals with farming experience who desire to develop, expand or buy into a farming operation. Eligible projects include purchases of livestock, equipment agriculture facilities and real estate; securing working capital; or investing into a partnership or LLC.
Growing crops in Kentucky
The USDA Hardiness zones in Kentucky range from 6a to 7a. The majority of the state is designated zone 6b, but several small areas of higher elevation are in zone 6a, where temperatures can dip to -10 degrees Fahrenheit on the coldest days of the year. The southwestern corner of Kentucky falls under zone 7a and experiences higher temperatures, with lows of 0 degrees Fahrenheit.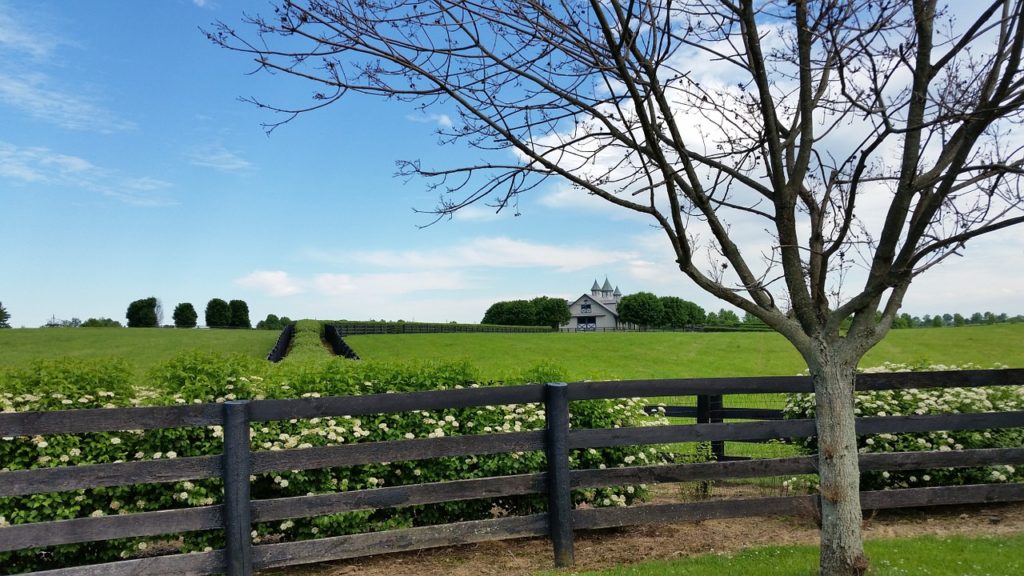 In general, growers in Kentucky are blessed with long, warm growing seasons. Crops that grow well in Kentucky include tomatoes, cucumbers, peppers, onions, garlic, rhubarb, corn, potatoes, pumpkins and other squash. Perhaps no Kentucky garden would be complete without Kentucky Wonder beans, the stringless, tender-podded beans that Kentucky farmers have been growing since the 1800s. 

To survive in Kentucky, plants need to be able to tolerate the high temperatures and humidity that the state experiences in the warmer months. Some Kentucky gardeners have luck with plants typically grown in higher zones. Fig trees, for example, can be grown in Kentucky's zone 7 areas, while they normally thrive in zones 8 through 10.
The official state soil of Kentucky is Crider soil, which covers over 500,000 acres of the state. The blend of brown and red silt loam layers sitting on top of a layer of reddish clay loam sits on a bed of limestone, and the well-draining medium is nutrient-dense and makes up nearly all of the prime farmland in Kentucky. 
Raising animals in Kentucky
According to the Kentucky Department of Agriculture, all livestock 18 months or older sold at a Kentucky approved livestock market must be identified to the farm of origin.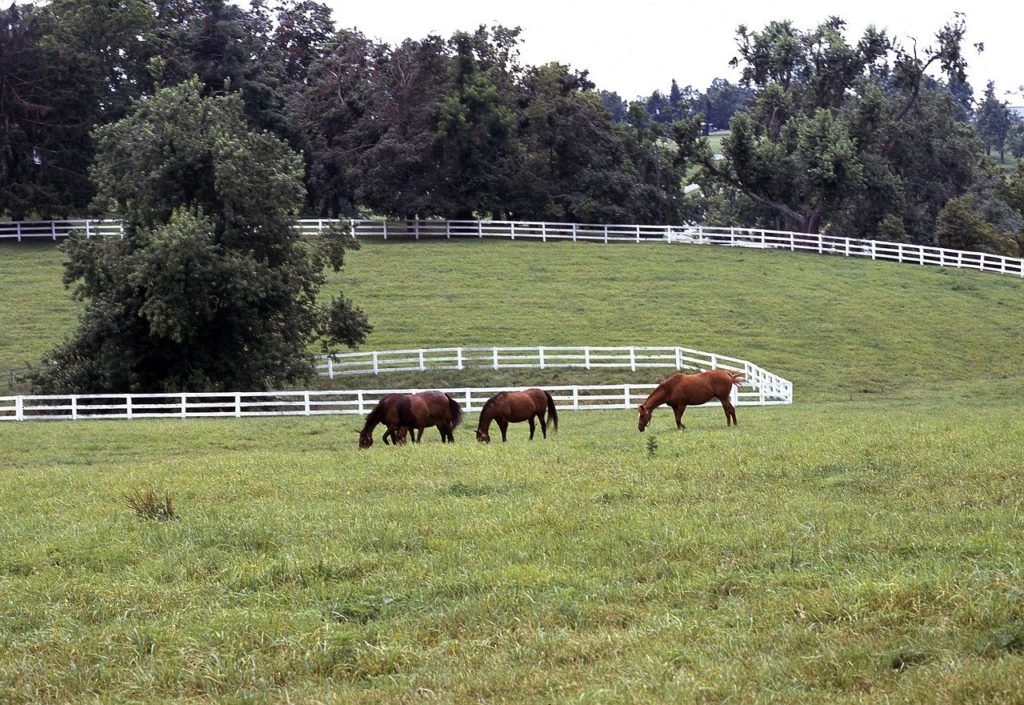 The Kentucky Department of Agriculture also works to manage livestock disease and biosecurity. Kentucky has a voluntary program for cattle herd owners that wish to maintain a "tuberculosis accredited herd status" or a "brucellosis certified-free herd." All sheep and goats must be identified with an official Scrapie identification prior to unloading and sold in Kentucky.  

In Kentucky, feeding garbage to swine is illegal because it is one of the ways to spread Foot and Mouth Disease. Garbage-fed swine; swine vaccinated with Pseudorabies vaccine; and wild, captive wild or feral swine, Sus scrofa per definition, including Russian wild boars or Eurasian wild boars are not permitted for import into Kentucky.

The regulations on keeping chickens in Kentucky varies by locality. For example, cities like Paducah, Pikeville, Lexington, Covington and Bowling Green have no restrictions on the size of flock or the keeping of roosters. Jefferson County, on the other hand, limits five hens to plots of at least half an acre, Louisville only allows five hens and one rooster and Ashland only allows chickens on plots of five acres or more. Keeping chickens is prohibited in the cities of Bellevue, Glasgow and Owensboro.

Many livestock auctions and sales conducted throughout Kentucky over the course of the year, including the Washington County Livestock Center which specializes in a variety of livestock; the Paris Stockyard which holds cattle, sheep and goat sales every Thursday; and the cross-border Kentucky-Tennessee Livestock Market.

In Kentucky, it is illegal to permit livestock to run at large. According to Kentucky Fence Law, If any cattle enter into any land over or through a lawful fence, its owner is liable to the owner of that land for damages. Stray livestock may be taken up and posted by any freeholder by legal or equitable title or by a tenant of an unexpired lease for not less than three years when found on his place of residence. 
Selling food in Kentucky
With more than 160 successful farmers' markets across the Commonwealth of Kentucky, spanning more than 110 counties and 2,700 vendors, farmers markets and direct-to-consumer marketing are great ways to meet the demand for farm-fresh produce in the state. 

Vendors selling and marketing whole, fresh, uncut fruits and vegetables generally do not require a permit to operate in Kentucky

Farmers markets may require that vendors purchase insurance before selling at the market. There are two types of insurance purchased by farmers markets and vendors: overall general liability which is commonly known as "slip and fall," and product liability. Insurance can be a considerable expense for both markets and producers. 

Food products must be labeled with the name of the food product; the name and address of the home-based processing operation; the ingredients; the net weight or volume; the date the product was processed; allergen information; and the following statement in 10-point type: "This product is home-produced and processed." 

Home-based processors are permitted to make a variety of low-risk products that do not require refrigeration. This category allows the farmer to process whole fruit and vegetables, dried fruits and vegetables, fruit jams, fruit jellies, sweet sorghum syrup, preserves, fruit butter, bread, fruit pies, cakes or cookies in his or her home kitchen. Because of special processing concerns, low-sugar, non-sugar or vegetable jams and jellies are not allowed at this level of registration. There is no fee associated with becoming a home-based processor and no workshop attendance or recipe approval is required, but they must register each year with the Kentucky Cabinet for Health and Family Services/Food Safety Branch, submit verification of an approved water source and follow labeling requirements.  

Home-based microprocessors, on the other hand, are usually farmers selling value-added products from home-grown produce. They may sell higher risk products such as canned tomatoes, pickled fruits and vegetables, salsas, barbecue sauce, pepper or herb jellies, herbal vinegars, low- or no-sugar jams and jellies, and pressure-canned vegetables. 

The first step to becoming certified as a Homebased Microprocessor is to attend a workshop at the University of Kentucky for a $50 fee. Then, recipes for all products to be sold under the program must be submitted to the University of Kentucky for approval, at a fee of $5 per recipe.  Proof of workshop completion, approved recipes, draft labels for all products, and verification of an approved water source are then attached to the application for Homebased Microprocessor certification and sent to the Cabinet for Health and Family Services/Food Safety Branch, along with an annual $50 certification fee. 

Farmers may sell up to 60 dozen eggs per week directly to consumers without a license. Eggs shall be kept refrigerated at a temperature of 45 degrees Fahrenheit during transport and storage. A shell egg that is packed into a container for the purpose of resale to a consumer shall be labeled with the following statement: "Keep refrigerated at or below forty-five (45) degrees Fahrenheit". 

Shell eggs that are offered for sale in Kentucky as graded eggs shall be classified as Kentucky consumer-grade AA, A, or B. Unclassified eggs — which are not sized or graded, but also do not consist of eggs unfit for human food in whole or in part, addled or moldy, containing black rot, white rot, or blood ring, adherent yolks, bloody whites, incubated beyond the blood ring stage, or consisting to any extent of filthy decomposed substance — must be plainly marked "unclassified" on the carton with letters not less than one-fourth inch in height. 

If you are selling eggs in ways other than directly to the consumer — such as to a retail store, restaurant or bakery — you are required to have a wholesale license.

In order for cooked and/or processed products to be sampled at the farmers market, a producer must have been issued a Cooked or Processed Sampling Certificate. To receive this certificate a producer must complete and submit the Kentucky Department of Agriculture's Farmers' Market Sampling Application. 

In order for raw or uncooked products to be sampled at the farmers market, a producer must have been issued an All Samples Sampling Certificate. To receive this certificate a producer must have completed the Good Agricultural Practices Training class or the Produce Best Practices Training class as well as completing the Kentucky Department of Agriculture's Farmers' Market Sampling Application, making sure to answer all the questions.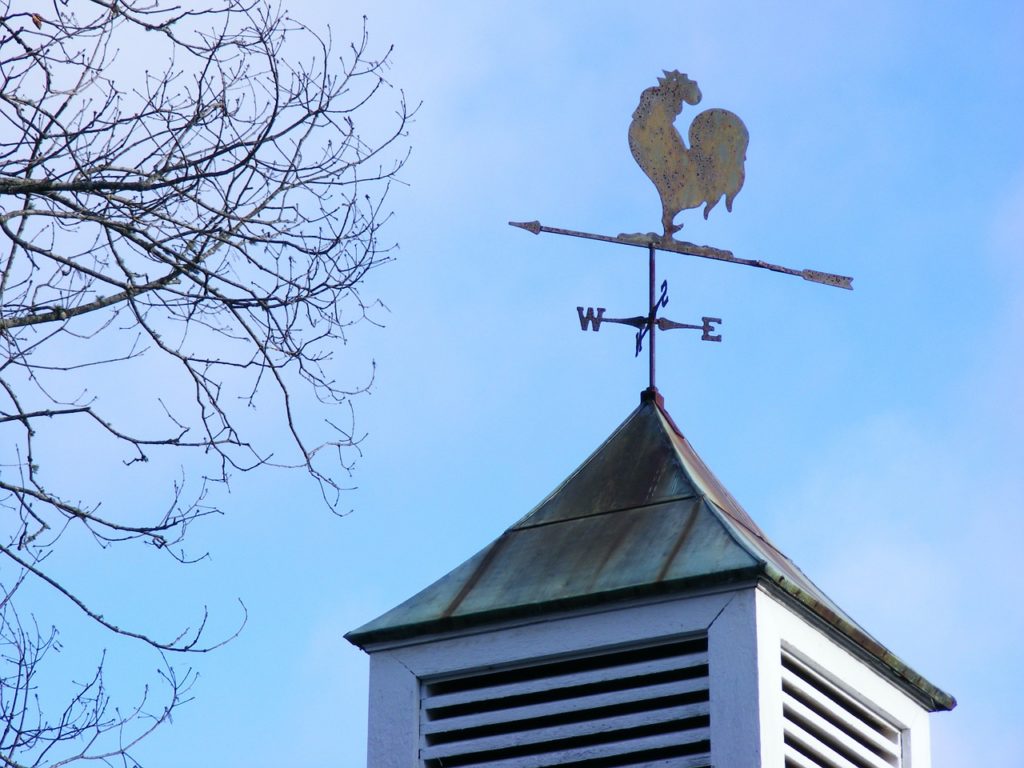 Kentucky organizations for new farmers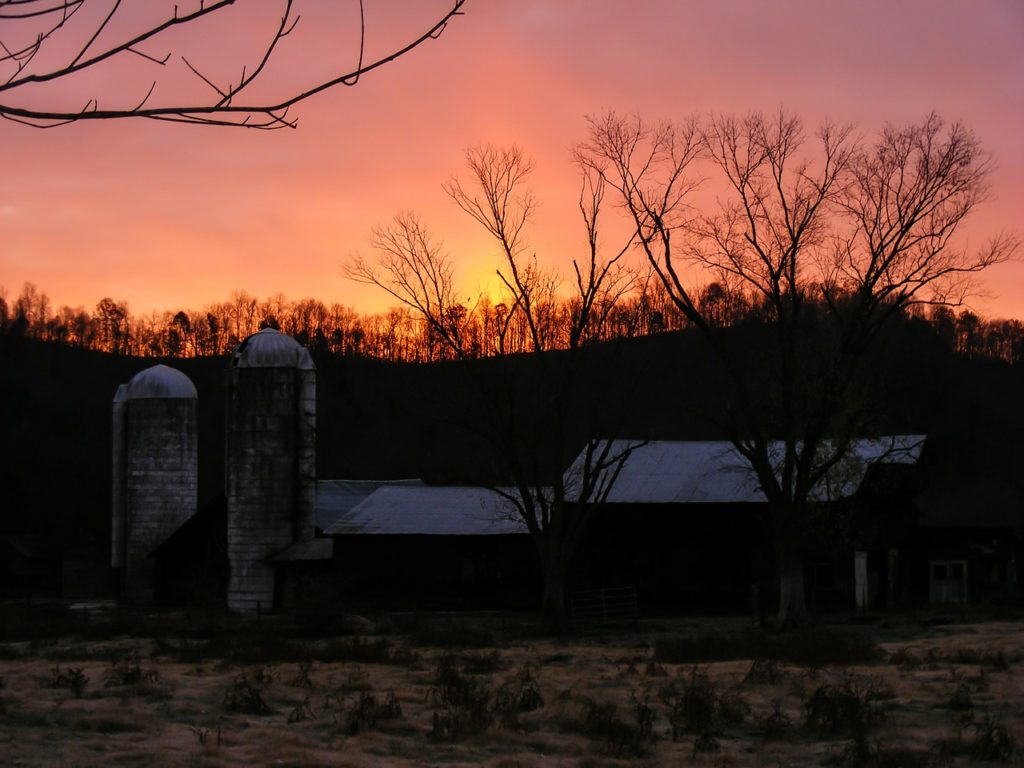 How difficult is it to start homesteading in Kentucky?
The soil and environment in Kentucky are conducive for growing crops, and there is a local demand for farm-fresh produce. Kentucky also offers ample opportunities to purchase and raise livestock. If you are looking for a place to start homesteading with a rich rural culture, the Bluegrass State may be a good choice for your farm or homestead.