How to start homesteading in Hawaii
The island state of Hawaii is a tropical paradise and a fantasy destination for most. It also affords unique opportunities for farmers and homesteaders. Hawaii is one of the only places in the United States where you can grow tropical fruit, and the state government even provides incentives for people to live off-grid.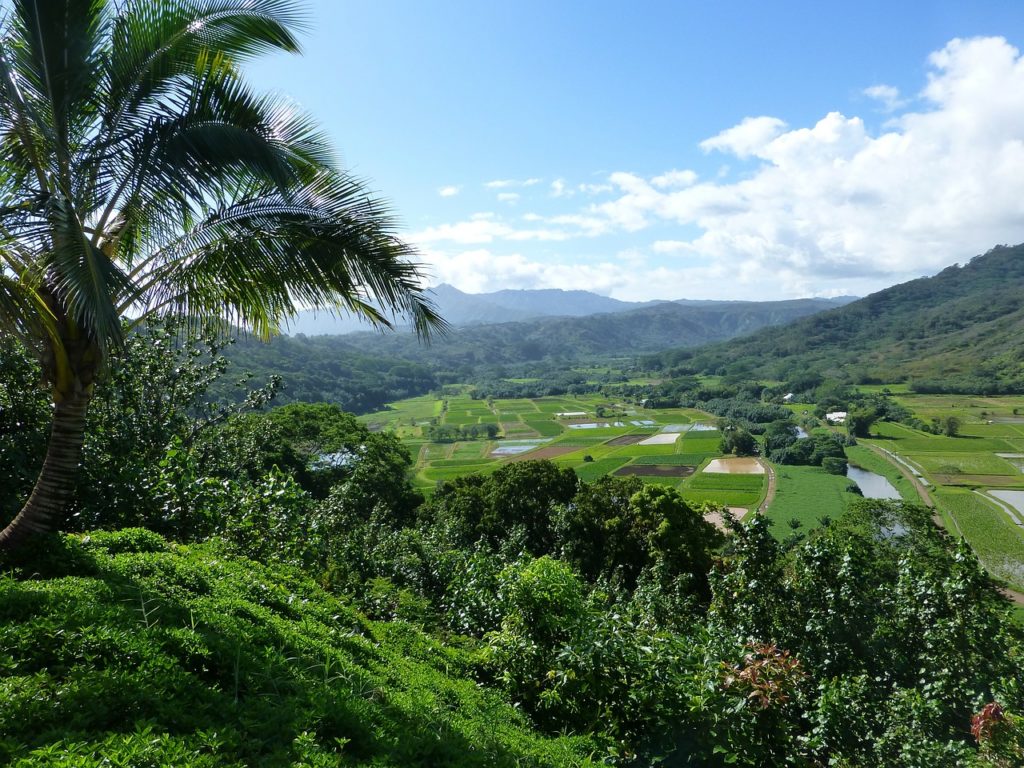 For that very reason, though, acquiring land can be complicated and expensive in Hawaii, though there are some government programs in place to help you get started. If you still think you may want to make your way down to the Aloha State, here's what you need to know about how to start homesteading in Hawaii.
Buying farmland in Hawaii
According to the 2018 USDA Agricultural Overview, Hawaii had 7,300 farms with a total of 1.1 million acres of farmland. The average farm size was 151 acres.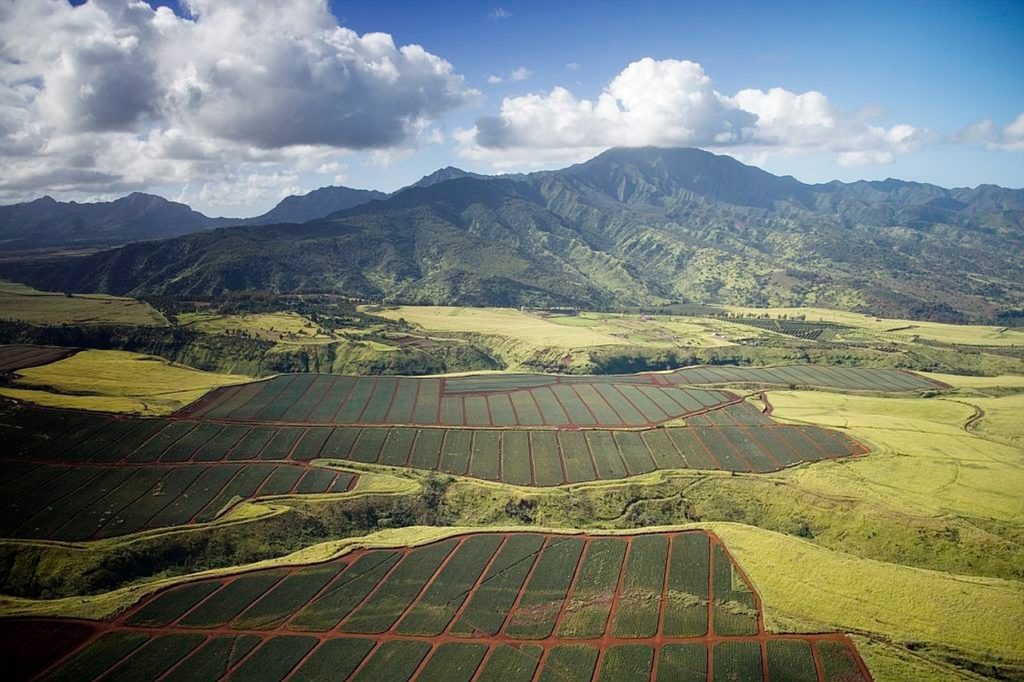 Renting or leasing agricultural land in Hawaii is more common than owning farmland. State of Hawaii residents that meet the qualification requirements of the Hawaii Department of Agriculture (HDOA) are offered a sub-lease agricultural lots. Long-term leases last over a decade, and the average cost is approximately $200 per acre, per year. Farm structures can be built with prior approval, but farmers cannot reside on the land. Farmers must maintain a Liability Insurance Policy in an amount of at least $1,000,000 insuring the farmer, the agricultural cooperative that owns the land, and HDOA against all claims. The cost for this is approximately $500 per year.

There are other unique — albeit, sometimes expensive — land ownership and leasing opportunities for farmers in Hawaii. At Ohana Farm Parcels on the island of Oahu, buyers jointly own the land with other agricultural tenets, but they also hold a defined portion of the property as their own. The land, in this case, is broken into plots ranging from 10 acres to just over 18 acres on a 480-acre tract. Cost for plots run in the mid-$70,000's per acre. 

The Hawai'i Food Producers Fund provides zero-percent interest loans to Hawai'i food producers through Kiva, a peer-to-peer lending program financed through crowd-funding. Hawai'i food producers seeking loans through Kiva are eligible to receive 50 percent of their loan from the Hawai'i Food Producers Fund. Hawai'i food producers include Hawai'i-based farmers and food processors utilizing at least one Hawai'i-grown ingredient. 

Hawaii's New Farmer Loans are for applicants who intend to farm full-time. A full-time farmer is a person who devotes most of their time to farming or derives most of their income from farming operations. A down payment or equity contribution equal to 15 percent of the total project cost is required from the applicant.
Growing crops in Hawaii
The USDA hardiness zones in Hawaii range from 9a in the centermost parts of its largest islands to 13a along the coasts and on smaller islands.

Sugarcane and pineapples are Hawaii's most valuable crops. Hawaii accounts for 100 percent of the production of six foods in the United States: macadamia nuts, coffee, bananas, papayas, taro and guavas. Hawaii also produces large quantities of flowers, as well as nuts, avocados and tomatoes. Vegetables raised for local use include beans, corn, lettuce, potatoes and taro.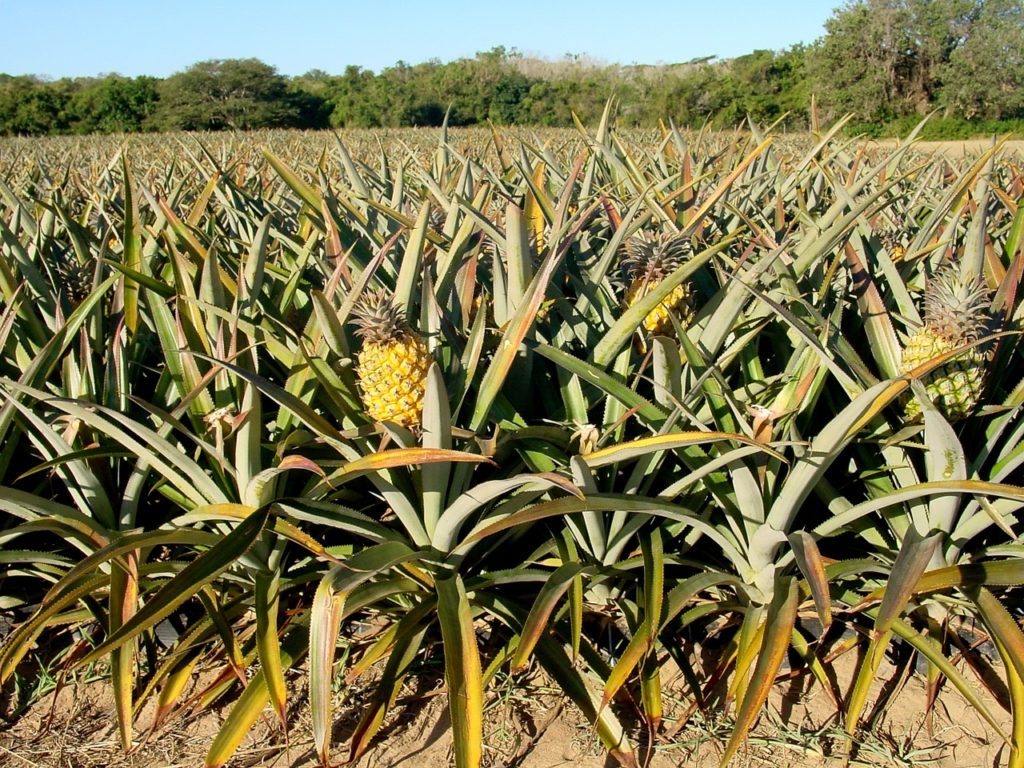 When it comes to growing, disease resistance is important to the island state. Certain varieties of popular crops have been developed and tested by the University of Hawaii, including the bush hybrid cucumber; vining cucumber; "Poamoho" stringless pole beans; "Puakea," "Snow King" and "Snow Queen" cauliflowers; and "Waianae" kai choy, a Chinese mustard cabbage. Heat-loving eggplant grows well in Hawaii, particularly the Burpee hybrid, Black Beauty, Florida Market, and Waimanalo Long. Different varieties of tomatoes that have been designed to resist disease in Hawaii include Anahu, Healani, Kalohi, and Puunui year-round.

Kabocha squash is one of the easiest vegetables to grow in Hawaii, with a hard outer shell that makes it impervious to pests and tough enough to thrive in the fall and winter months when the rainfall lets up. Hawaiian Chili Peppers are bright red peppers are spicy, similar to a habanero that are used to make "chili pepper water," a spicy condiment. Tropical fruits like lychees, rambutans, starfruit, mangoes, pineapples and papayas can also be grown in Hawaii.

There are a total of 248 named soils series in Hawaii, but more than half of the Island of Hawaii is covered in young, barren lava flows that have no soil and no vegetation. Much of the remainder of the island consists of shallow organic soils that have formed over young lava flows. 

The Hilo series is the official state soil of Hawaii and are considered prime agricultural land. Hilo soils formed in material weathered from volcanic ash deposits underlain by lava flows from Mauna Kea. Hilo soils are deep, fertile and well-drained, making them conducive for growing crops, trees, and grazing cattle. These highly weathered acidic soils are known for their bright red color from iron and aluminum oxides that form in the warm, humid environment. Hilo soil covers 29,874 acres of land in Hawaii County of the state of Hawaii. 
Raising animals in Hawaii
Cattle and calves are the third most important commodity in the state. On the island of Oahu, dairy and egg farms are a major source of farm income. The islands of Maui and Kauai also raise hogs.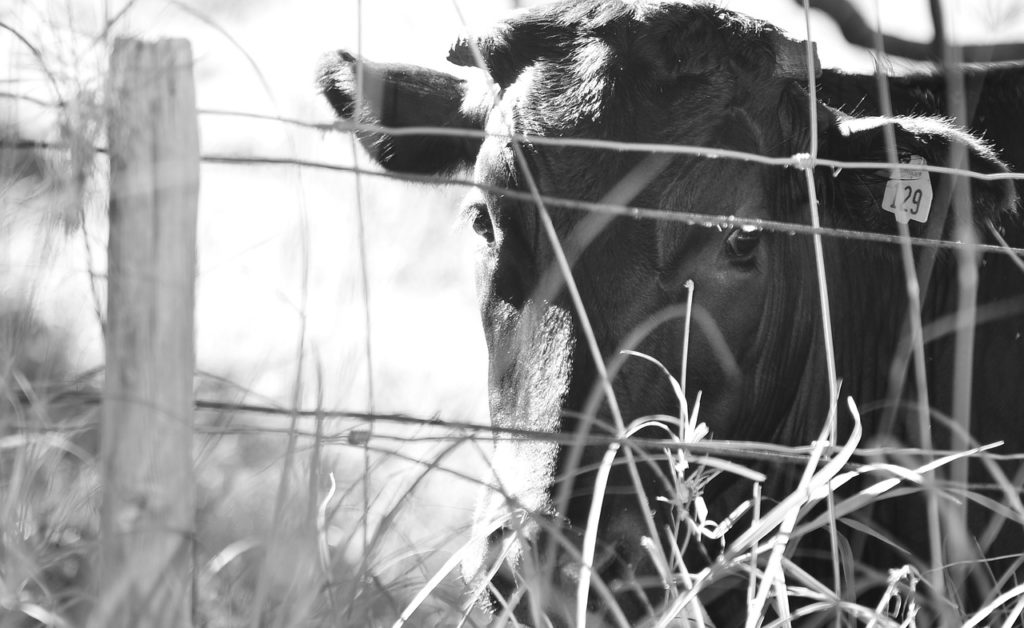 According to Hawaii Fence Law, if any cattle, horse, mule, ass, swine, sheep or goat trespasses on any ground — fenced or unfenced, cultivated or uncultivated — the owner is responsible for paying the full amount of the damage or loss to the landowners.

If livestock trespasses or strays on any of the government roads bounded on both sides by legal fence, or upon any government land which is not used for animal husbandry situated in the counties of Hawaii, Maui and Kauai and the city and county of Honolulu, any police officer or such person as may take up the animal. The owner of the animals shall pay to the police officer or such person authorized fees in addition to any damages done by the animals to a government road or land. If charges and pound fees are not paid, the animals impounded shall be sold at public auction.

Every owner of livestock in Hawaii shall have the owner's brand or mark, in order to secure its validity and individuality, recorded in a separate book kept for that purpose by the department of agriculture to be known as the "Hawaii Brand Book." No brand or mark shall be recorded which may be similar or approximate in design to any brand or mark which has been previously recorded. 

A Certificate of Veterinary Inspection (CVI) is required for all animals arriving in Hawaii. The certificate must be signed by a State, Federal, or accredited veterinarian; it must be seven or fewer days old; and must attest that all requirements have been fulfilled. CVI must include the physical address or location for the point of origin of movement, and the physical address or location for the point of destination. There are some specific requirements for different types of livestock. For example, cattle must originate from a herd not quarantined for brucellosis, tuberculosis, or anaplasmosis, and swine must have tested negative for Swine Enteric Coronavirus and Porcine Delta Coronavirus within 14 days of entry.
Selling food in Hawaii
There are 230 farmers markets listed on the Hawaii Agricultural Development Division website.

Farmers and vendors do not need a permit in order to sell whole, uncut raw fruits and vegetables, though all fruits and vegetables should be rinsed in potable water, dried and kept away from contaminants while being transported, unloaded, displayed and sold at the market.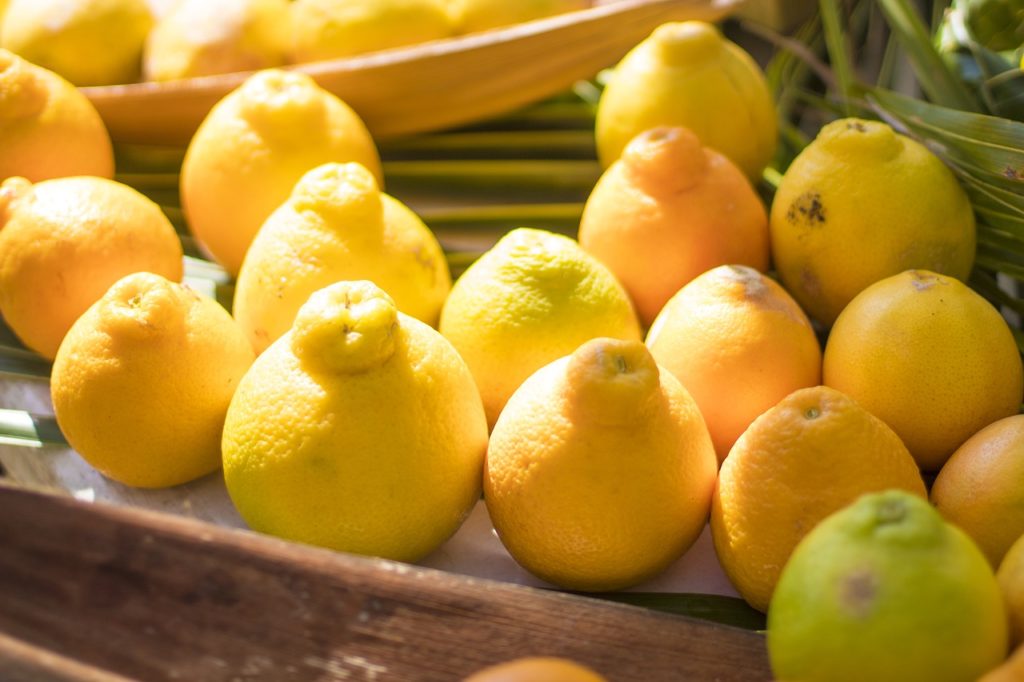 The Department of Health treats sliced or altered fruits or vegetables like shelled peas or cut fruits as "processed foods," which must be prepared under special guidelines for sanitation and safety and may be required to be prepared in an approved facility. Farmers and vendors selling cut or altered fruits or vegetables in Hawaii should consult a local health inspector.

Homemade food sales are allowed and exempt from the requirement of a food establishment permit, but operations can only make food that is not potentially hazardous, including bread, mochi, cakes, cookies, pastries, candies, jams, jellies, cereals and popcorn. Operators can use their home kitchen to produce products to sell directly to consumers. Homemade food sales by internet, mail order, consignment or at wholesale are not allowed.

Cheesecakes, custard pies, cream puffs, pies and similar food items that require refrigeration will not qualify for homemade production. Other foods not allowed include fermented foods; acidified foods; canned or bottled foods; dried meats or seafood; low acid canned foods and garlic in oil. 

All homemade food products require specific labeling with a statement that reads "Made in a home kitchen not routinely inspected by the Department of Health;" the common name of the product or a descriptive name; an ingredient list if made from two or more ingredients, listed in descending order of predominance by weight; and the name and contact information of the homemade food product operator.

Homemade food product operators are required to obtain food safety training from Department of Health (DOH) or from a program approved by the department. Upon completion of the training, operators must be able to demonstrate knowledge of basic food safety and present documentation as proof of completion.

Some farmers markets and other events require vendors to obtain a Special Event permit. Such cases are exempt from a DOH permit, but are still subject to rules and regulations of other agencies and departments. 

The Hawaii "Standards for Shell Eggs" apply to all eggs sold at retail and are enforced by the HDOA Commodities Branch. Eggs must be Grade B or better and be properly labeled. A permit from the Hawaii Department of Health is required to sell eggs. Eggs must be refrigerated at 45 degrees Fahrenheit or lower. Cartons should be labeled with the eggs' origin, grade, size, quantity, commodity and whether they are shell treated. Carton eggs must also indicate packer or distributor and address. The package should also have the words "Keep Refrigerated;" the safe handling instructions "To prevent illness from bacteria: keep eggs refrigerated, cook eggs until yolks are firm, and cook foods containing eggs thoroughly;" and a nutritional statement for the appropriate size of eggs.

Violation of State laws and rules may subject you to an administrative penalty and/or imprisonment of up to one year. Sale of eggs below Grade B quality by other than a registered farm, grading station, or shell egg handler is in violation of federal law and may subject violators to a $1,000 penalty and/or one-year imprisonment.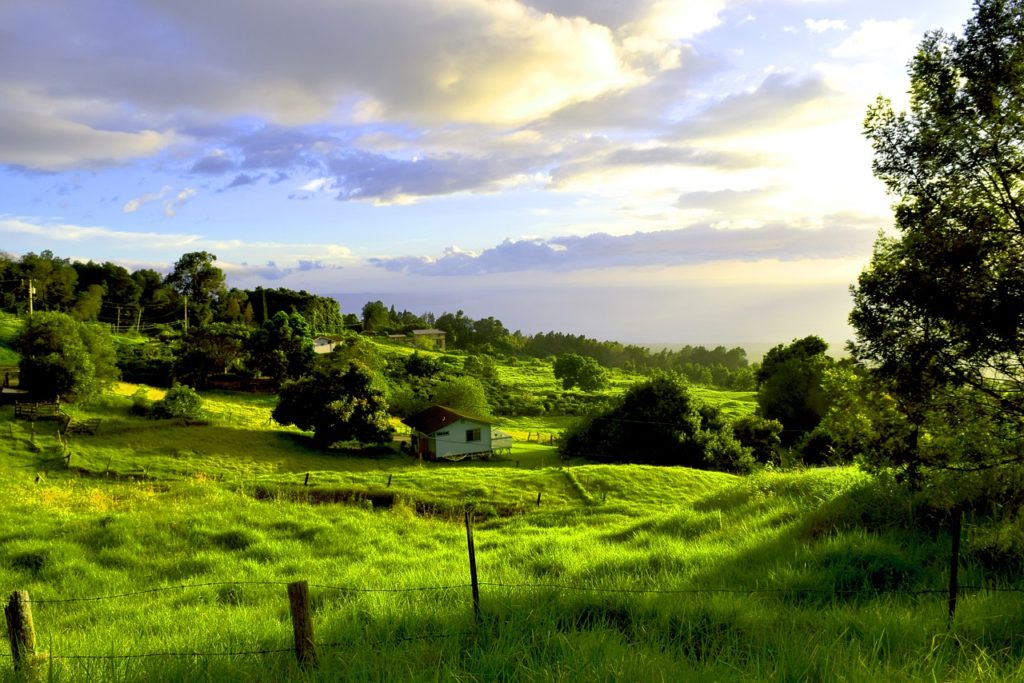 Living off-grid in Hawaii 
In 2008, the HDOA established a loan program to help full-time farmers, ranchers and aquaculturists to reduce dependence on fossil fuel by producing renewable energy through sources such as photovoltaic, hydroelectric, wind, methane, biodiesel and ethanol.  The maximum loan amount is $1,500,000 or 85 percent of the project cost, whichever is less. Funds can be used for infrastructure, equipment, land improvement and operating costs associated with the project. The program offers favorable interest rates with a maximum loan term of 40 years.
Hawaii organizations for new farmers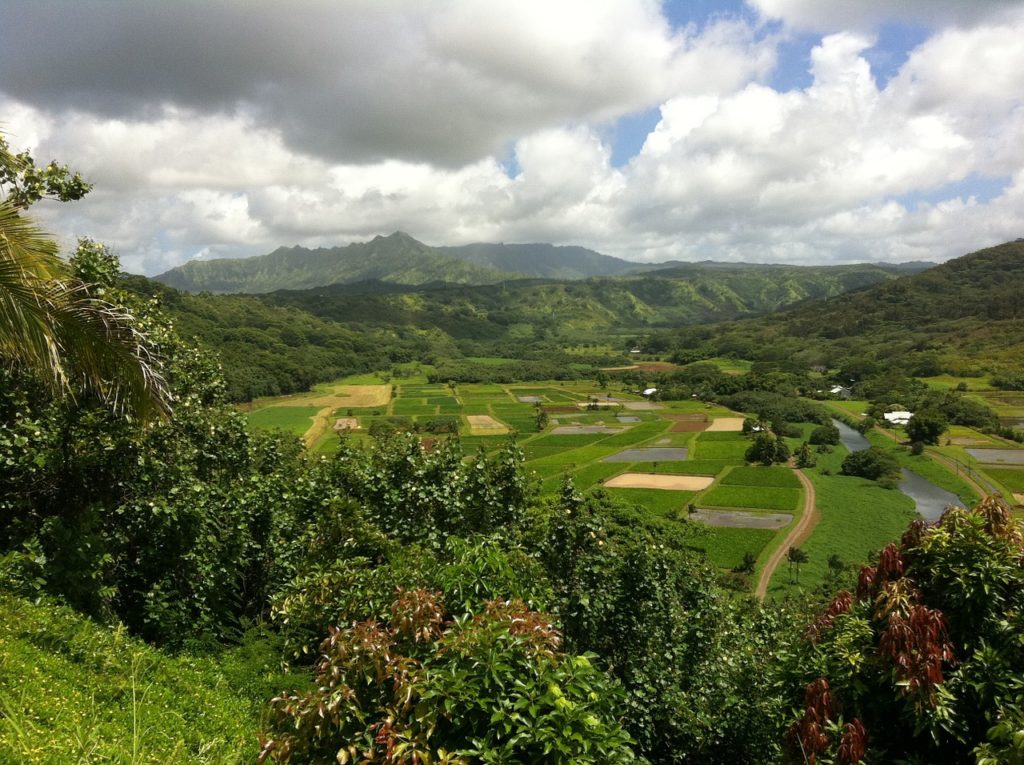 How difficult is it to start homesteading in Hawaii?
Hawaii is beautiful and affords many unique opportunities when it comes to farming and homesteading, but farmland, in general, is prohibitively expensive for new farmers and homesteaders in the Aloha State.