How to start homesteading in Alabama
The Heart of Dixie is known, in part, for its complicated history, especially with respect to civil rights. A less-discussed part of Alabama's history, however, is that the state's legacy of homesteading helped pave the way for some disenfranchised people.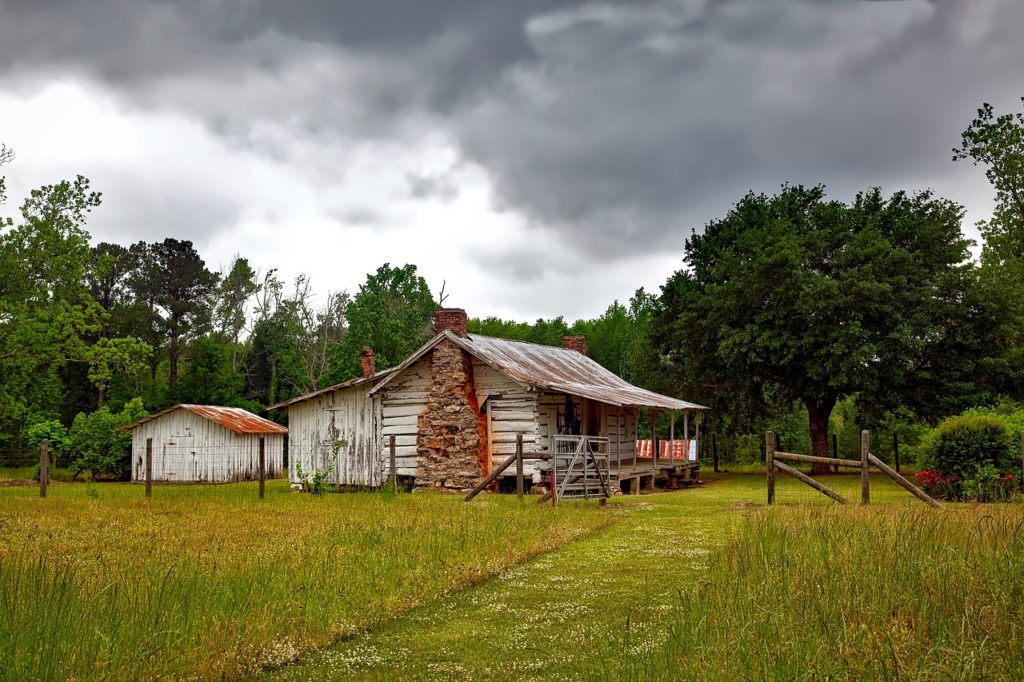 The Southern Homestead Act of 1866 was enacted to break the cycle of debt during the Reconstruction following the American Civil War, where sharecropping and tenant farming had become ways of life in the South, and farmers of all races were struggling to buy land. 

The act opened up over 46,000,000 acres of public land for sale in the Southern states, including Alabama. The law was repealed in June 1876, but until then, free Blacks entered about 6,500 claims to homesteads, about a thousand of which resulted in property certificates

Today, farming is still a central part of sweet home Alabama, where the skies are so blue. If you have your heart set on the Heart of Dixie, here's how to start homesteading in Alabama.
Buying farmland in Alabama
According to 2019 data from the United States Department of Agriculture (USDA), the average cost of farm real estate in Alabama was $3,100 per acre, compared to the national average of $3,160 that same year. The average cost per acre for cropland was $3,430 and $2,590 for pasture. The average Alabama farmer in 2017 was 58 years old and operates 211 acres.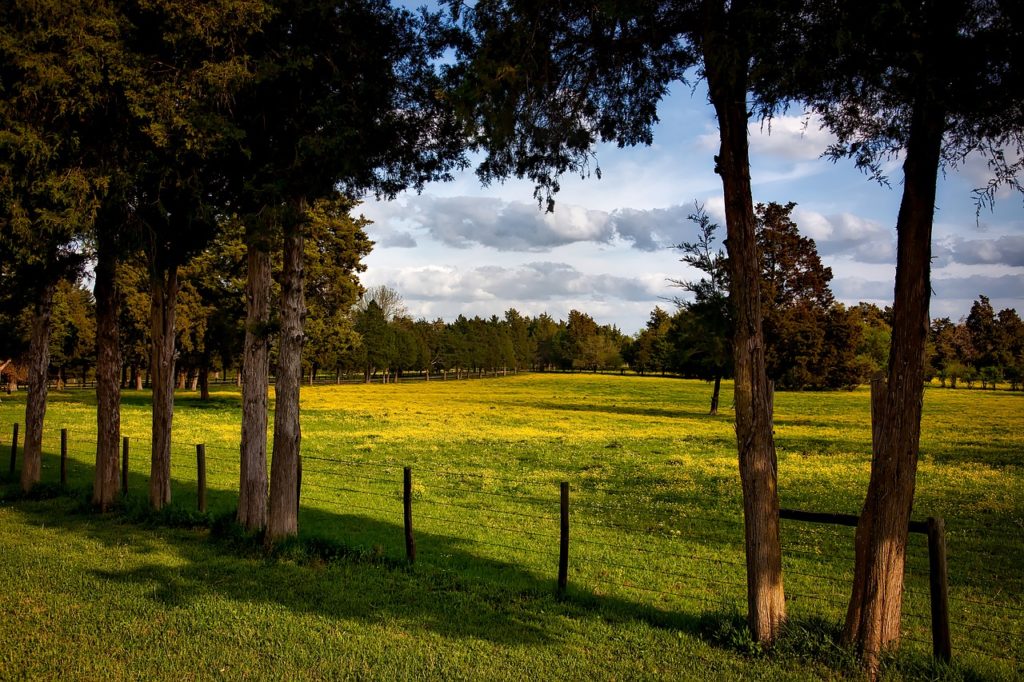 The rural lending cooperative at Alabama Farm Credit offers financing for a variety of purposes, including Real Estate Loans to purchase or refinance farmland and Agribusinesses Loans for poultry operations, feed mills, nurseries and agricultural processing enterprises. 

Alabama Farm Credit's New Generation Loan Program makes our agricultural loans and land loans available to creditworthy young, beginning and small farmer applicants. New Generation financing is available for land purchases, agricultural production expenses, livestock purchases and purchases of new and used equipment. Farmers must be age 35 or younger, have only farmed for 10 years or less and make less than $250,000 in gross annual farm sales. The borrower must be the farm's or property's sole owner and operator.
Growing crops in Alabama
Once, "King Cotton" reigned supreme in Alabama. Alabama only produces about 4 percent of the nation's total cotton crop today, but cotton is still an important field crop in the state. Other valuable field crops in Alabama include peanuts, corn and soybeans. Alabama's largest crops include potatoes, sweet potatoes, sweet corn, tomatoes and watermelons. Peaches, apples, nectarines, plums, grapes, strawberries, and blueberries are grown in the state.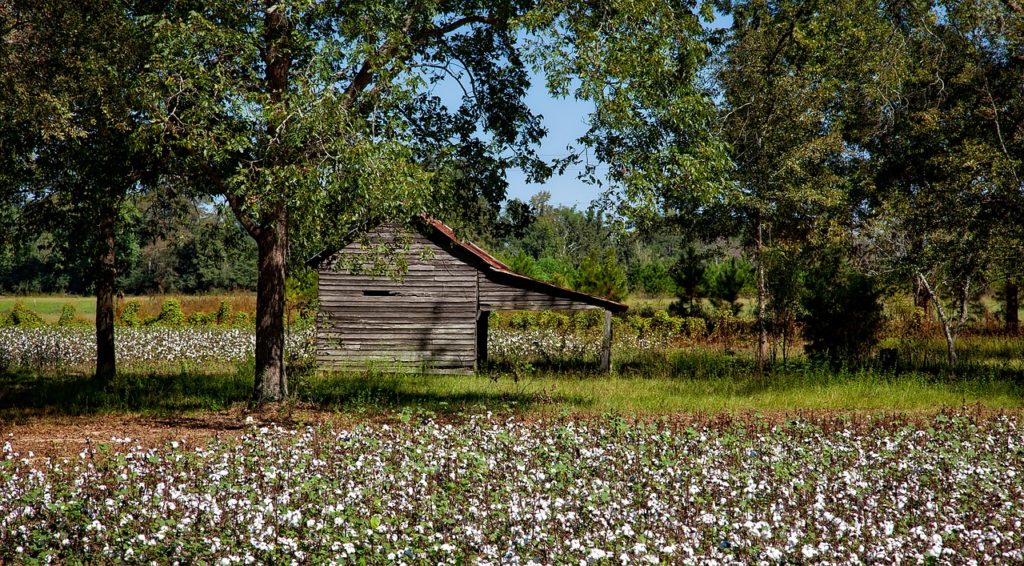 The USDA hardiness zones in Alabama range from 7a in the north to 9a along the gulf shores. The long growing season and warm temperatures in Alabama provide many opportunities for growing a variety of crops.

Types of crops that grow well in Alabama include beans, squash, okra, peppers, cabbage, lettuce, onions, Brussel sprouts, muskmelons, tomatoes, sweet potatoes, eggplants, corn, cucumbers, celery, pumpkins, collards, turnips, peas and rutabagas. The Alabama Vegetable Planting Guide provided by the Alabama Cooperative Extension has a list of varieties of popular crops that grow well in Alabama. 

Alabama has several different soil areas. Some of the best agricultural soils in the state include the loamy soils of the lower coastal plains and the Appalachian plateau. Alabama's state soil is Bama, a series that consists of deep, well-drained, and moderately permeable soils. These soils form from ancient marine and river sediments found on high terraces and coastal plain uplands.
Raising animals in Alabama
Alabama's agricultural production — almost 60 percent — is dominated by the production of broiler chickens. In 2004, Alabama ranked third, behind Georgia and Arkansas in broiler chicken production, providing about 12 percent of the nation's broilers. Most are produced in the northern part of the state.


Cattle and calves account for about 11 percent of the state's livestock production and is most prominent in central Alabama. Other livestock products in Alabama include chicken eggs, hogs, catfish and dairy products.

According to Alabama Fence Law, any one of several persons occupying or cultivating lands under a common fence who allows livestock to run at large will be punished by a fine of not less than $5 nor more than $50, plus the amount of damages inflicted by the animal to the party injured. 

All livestock and poultry brought into Alabama shall be accompanied by an official Certificate of Veterinary Inspection stating that the animals are healthy, free from symptoms of infectious or contagious disease and meet the specific requirements stated these regulations. Additional requirements for specific types of livestock can be found on the Alabama Department of Agriculture & Industries website.

There are several livestock auctions that take place throughout the state of Alabama, including the Alabama Livestock Auction in Uniontown, the Cullman Stockyard in Cullman, Dothan Livestock in Cottonwood, Fort Payne Livestock Inc. in Fort Payne and the Northwest Alabama Livestock in Russellville.  
Selling food in Alabama
According to the State of Alabama Farmers Market Authority, there are more than 112 farmers markets and 175 farm stands in Alabama. Growers who aim to sell vegetables and fruit at a farmers market need to obtain a Growers Permit from the local Alabama State Extension Service.

However, farmers and others engaged in the production of farm products are not required to buy a farm business license from the state of Alabama. Municipalities or cities may require a business license depending on what you are selling. Whole, unprocessed vegetables and fruits grown by the seller, for example, are exempt from requiring a license in all incorporated areas by Alabama state code.

Many value-added products sold directly to the public in Alabama fall under the Cottage Food Law. Unlike home processed foods that can only be sold at farmers markets, cottage foods may be sold from home or at local state-sanctioned farmers markets. 

The Cottage Food Law requires that labels include the product name; the name of the individuals or business; address of the individual or business; and the statement: "THIS FOOD IS NOT INSPECTED BY THE DEPARTMENT OF PUBLIC HEALTH." Labels may need to be submitted to the local health department for approval prior to selling.  

Persons operating a food business under the Cottage Food Law must attend and pass a food safety course approved by the Alabama Department of Public Health. Certifications must be renewed every 5 years. The Alabama Cooperative Extension System offers a course tailored for cottage food entrepreneurs.

The Alabama Farmers Market Authority has been working with the Alabama Department of Public Health (ADPH) to allow the sale of home-processed foods at farmers markets. While ADPH does not directly regulate Farmers Markets, they do, however, have authority to regulate food establishments and food processors that may be operating within a farmers market. They also have authority to prohibit unpermitted food establishments and food processors from operating in Alabama, and they have broad authority to prohibit the sale of processed foods that have not been processed in a permitted establishment. 

Non-potentially hazardous home processed foods like baked breads, rolls, cookies, cakes, brownies, fudge,, double-crust fruit pies, jams, relishes, candy, spices, popcorn, caramel corn and peanut brittle, may be sold at farmers markets with appropriate labeling.

If the producer wishes to sell eggs from his or her home or farm, they are not required to obtain a license or permit from the state of Alabama.

However, if the producer wishes to take the eggs to a farmers market to sell, they must follow the guidelines set out in the Alabama Shell Egg Law. They would have to clearly imprint thereon or securely attach a label printed with the name and the address of the packer of the eggs; the grade and weight class; and the date on which the eggs were graded. No abbreviation of any grade, term or size classification is permitted. Eggs must be refrigerated at or below 45 degrees Fahrenheit.

Wholesale egg dealers or any egg producer who plans to sell wholesale must apply for and obtain an annual permit to be issued by the Alabama Commissioner of Agriculture and Industries. The annual permit fee which shall be paid for each wholesale egg dealer permit shall be $5.  
Alabama organizations for new farmers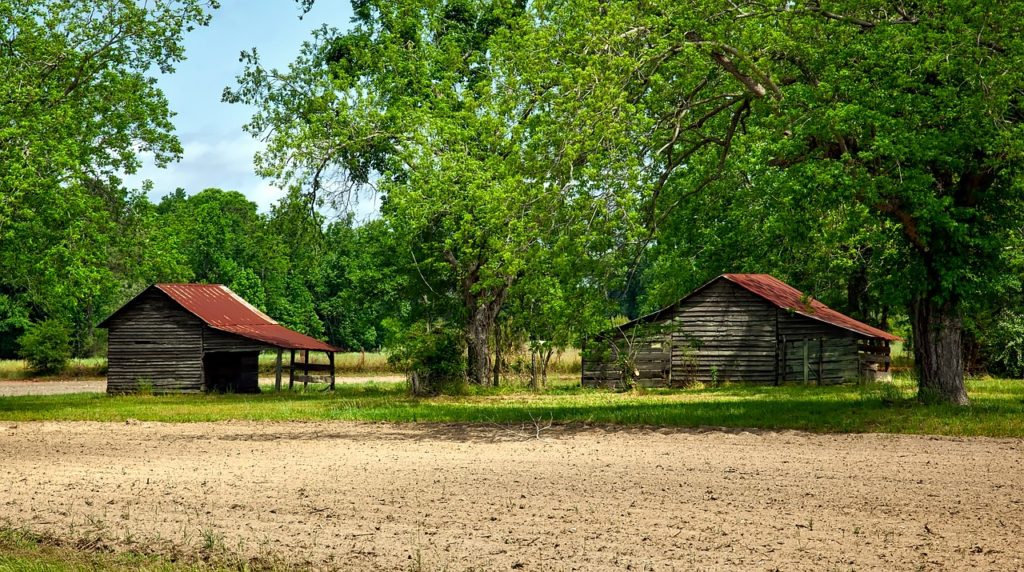 How difficult is it to start homesteading in Alabama?
Farmland is Alabama is moderately priced, and the long growing season and livestock-friendly environment make it a good choice for first-time farmers and homesteaders.