4 small ways to make your home more sustainable
Want to make your home more sustainable, but not sure where to start? Sustainable living can seem intimidating. Off-the-grid living, growing your own food, producing minimal or zero waste. But those big steps aren't the only way to live more sustainably.
In fact, there are some small steps you can take to make your home more sustainable. Here are some ways to start: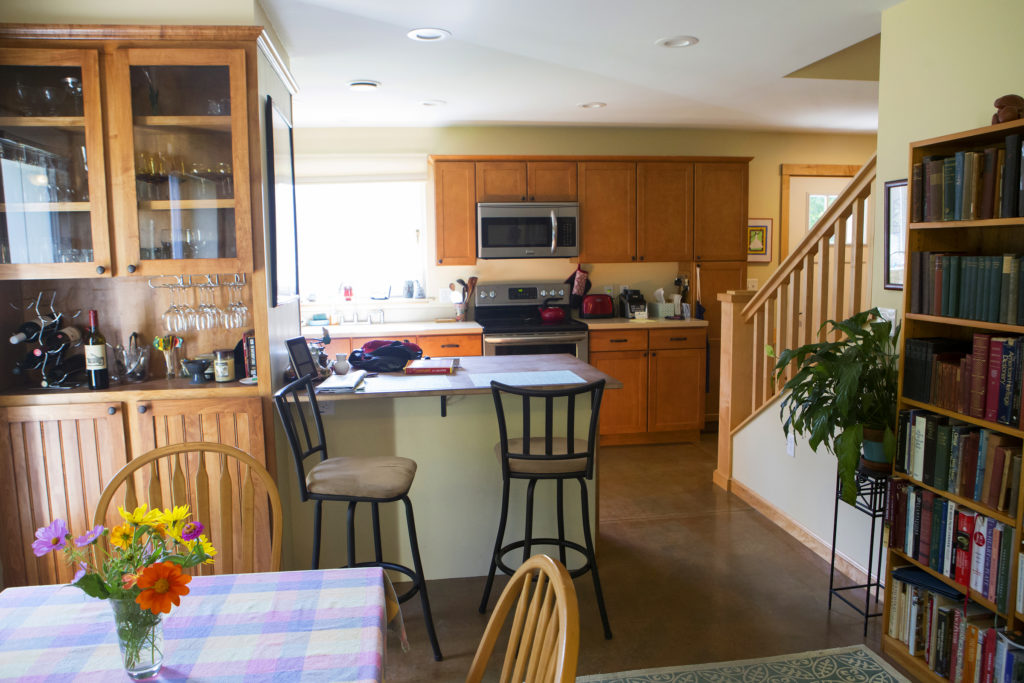 Electricity
The easiest way to consolidate your home's electrical consumption is by using power strips, which make it really simple to turn off every appliance in one room with the push of a button. Power strips eliminate what's called phantom energy, or when appliances use energy when not in use. Phantom energy can be a huge suck on your electrical bill; power strips are an easy fix.
Another simple step to lower electricity consumption is turning off the lights in rooms you're not using.
If you want to go the extra mile, you can get dimmers to control the light's brightness, and even get new light bulbs to help with energy consumption. LED light bulbs draw less energy and are far more affordable than they were a decade ago. There's even a bonus: lowering your energy consumption is good for the environment and your electric bill.
Food
An effortless place to be sustainable in your home is in the kitchen, especially with storing food.
Plastic wrap is a common household staple, although it's not great for the environment. It's a one-use product that sits in a landfill for years after it gets thrown away. A better alternative to plastic wrap is beeswax wrap. It's made from beeswax and is washable, reusable and completely food safe. It will even save you money in the long run versus plastic wrap. Beeswax wrap only needs to be replaced when it wears out.
A painless way to cut down on plastic waste is switching to reusable bottles instead of plastic bottles. This switch also has an added bonus of saving you money.
Reusable straws are a popular way to reduce plastic waste, and help the oceans as well as landfills. Getting reusable straws is a one time purchase that gives long term benefits.
Here are 5 reusable products to help you reduce waste around your home.  
Shopping
A great way to reduce plastic waste in and out of your home is to invest in reusable bags and totes. When you go shopping, they're a great alternative to the plastic bags stores have.
You can have a couple bags that live in your car and others in your house, so you always have one available if you need them. Once you bring bags inside the house, a great way to remember to put them back in the car or wherever they live, is to hang them on the front door. They can't be missed when you leave the house.
There are even reusable bags made just for grocery shopping to keep food either hot or cold. They last for years, they don't tear and they can hold more than a regular plastic bag.
Composting
A great way to cut down on household waste is to compost. If you have access to a garden or backyard, composting can have added benefit of creating your own super rich soil.
Otherwise, there are different companies that provide a service to pick up your compost once a week, like a trash removal service. Garbage to Garden is a Maine-based composting service; everything is included in their fee – they even have volunteer opportunities on their website.
Many different states are getting on the bandwagon; lots of private composting companies are popping up with their own ways of helping people compost. Find a composter.com is a search engine designed to find composting programs and sites near you.  For a more hands on experience, and if you want to learn more about composting, Highmoor Farm composting school in Monmouth, Maine offers classes on do it yourself composting.