What to do with discarded sourdough starter
When I made sourdough starter for the first time, I did not discard the starter after every feeding, as is recommended by many professional bakers. I'd like to say that it was because I was optimistic about how often I was going to use the magic goo for bread and baked treats. The truth is, though, that I just have a problem with throwing food away.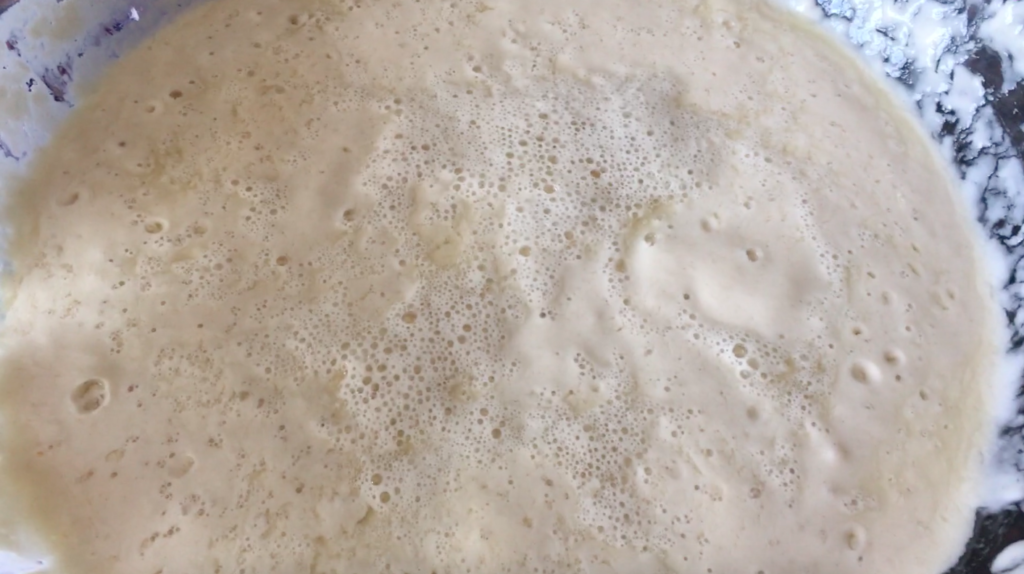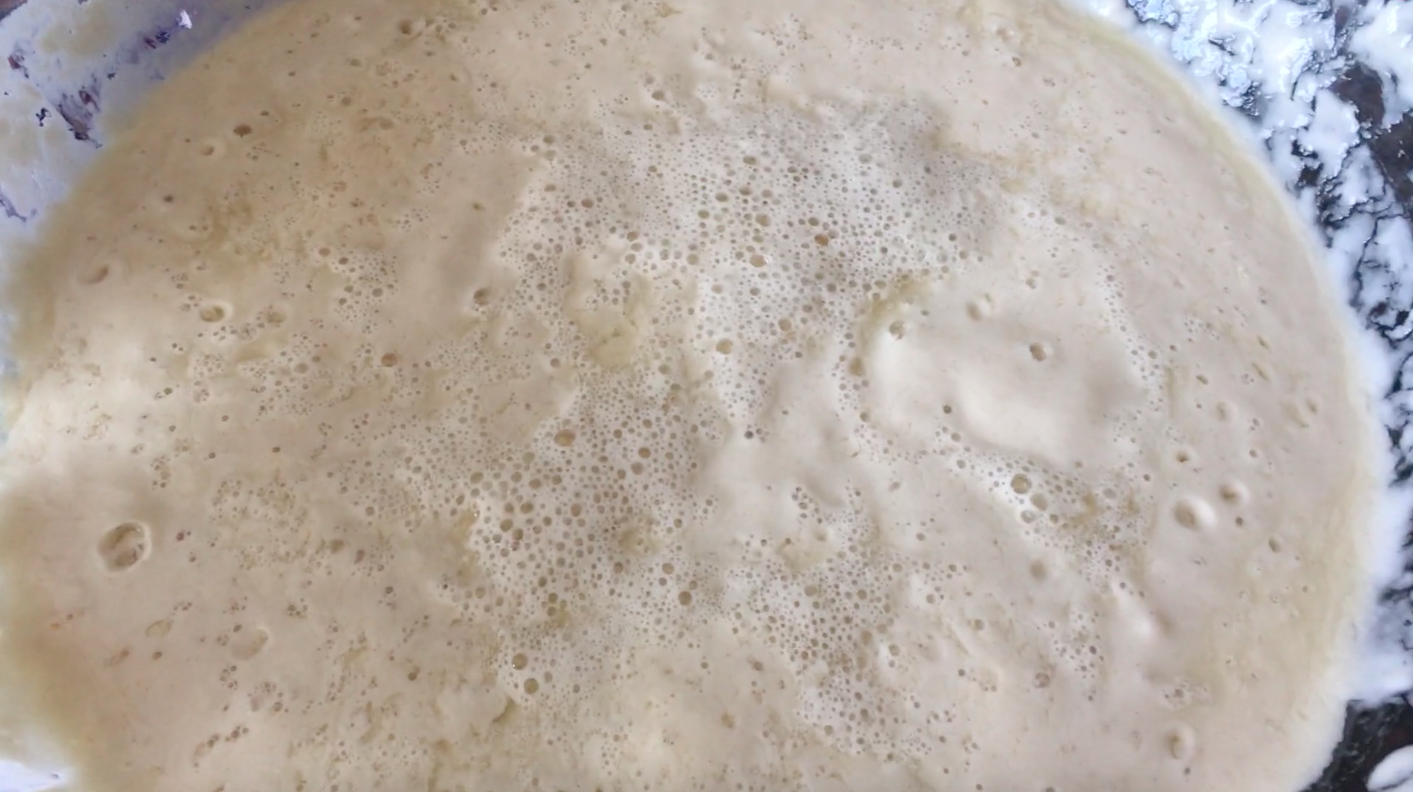 Luckily, I have turned my aversion towards food waste into a career, but it still haunts my daily life. My boyfriend often has to pry slightly moldy containers of week-old dinners from my hands as I insist that we can eat around the bad bits.

When it comes to sourdough starter, though, most recipes for sourdough starter instruct bakers to discard half of the starter mixture at least once during the initial process. This is done to reduce the amount of flour needed to maintain the starter. Many starters are fed at a 2:1:1 ratio of flour, water and starter. If you just added the same amount of flour each time you refreshed the starter without removing any, the starter would starve. On the other hand, if you were to feed the starter with the proper amount of flour needed to keep it alive, the starter would soon expand to unmanageable levels.

However, "discard" doesn't necessarily mean "throw out." A two-to-three day old starter can be used to add amazing flavor and texture to a number of baked goods, even if it is not quite ready to make your dream loaf of sourdough bread. The company King Arthur Flour has a collection of recipes on their website that you can make with discarded — or, as they often say, "unfed" — sourdough starter. Bakers from around the world wide web have done the same.

If your starter is immature, it will need a boost from another leavening agent — baking powder, yeast or even Greek yogurt, which is filled with active cultures, will usually do the trick. Another tip: You can store discarded sourdough starter in the refrigerator until you are ready to use it. 

If you are preparing sourdough starter and loathe the idea of throwing away your perfectly good goo, here is what you can make.
Crackers
Crackers do not need to be leavened in the same way that, say, a spongy loaf of sourdough does. An immature sourdough starter is perfect to add flavor to crispy crackers. King Arthur Flour has a recipe for sourdough crackers with salt and dried herbs (I think rosemary is a natural choice here, but you can use whatever herbs float your boat). Just make sure you roll the crackers extra-thin, or else they might be a little chewier than you anticipated — and what's a cracker without that satisfying crunch?
Flatbread, tortillas, naan and the like
Unfed starter is also great for a wide variety of unleavened breads. Think of flatbread like a giant cracker, with a little more bounce. Farmhouse on Boone has an easy sourdough flatbread recipe that can be made with discarded starter. For taco night, the blog Pies and Tacos has a delicious recipe for sourdough discard tortillas. If you're in the mood for Indian food, check out this recipe from Breadtopia for sourdough naan. 
Pancakes & waffles
In my opinion, this is one of the best ways to use sourdough discard. Once you get to the stage of feeding your starter twice a day, you can take the discard from your morning feeding and easily scoop it into dry ingredients with a little bit of milk and eggs. The result, I promise, is the fluffiest pancakes and waffles you ever did taste. The blog Tastes of Lizzy T has a delicious sourdough pancake recipe that works great with sourdough starter discard. Serious Eats has an easy recipe for unfed sourdough starter waffles that are quick to whip up in the morning.
Biscuits & muffins
Like with pancakes and waffles, making a batch of fluffy biscuits or muffins in the morning is a great way to use the sourdough starter that is discarded after a morning feeding. The blog Pinch My Salt has a recipe for buttery sourdough biscuits made with refrigerated unfed starter. Homemade Food Junkie has a recipe for unfed sourdough starter pumpkin muffins. King Arthur Flour has recipes for blueberry muffins and date nut cranberry muffins, plus a recipe for unfed sourdough starter English muffins that will get your morning started right.
Cookies, cakes and brownies
Baked goods are given a little extra oomph in fluffiness and flavor with the addition of some discarded sourdough starter. Try these sourdough starter chocolate chip cookies from Culinary Immigration, or these peanut butter cookies from Homemade Food Junkie. Cultures for Health also has a recipe for simple, snickerdoodle-style sourdough cookies (don't be intimidated by the calls for "rapadura or Sucanat" — it's just unrefined cane sugar, but you can substitute brown sugar). 

Sourdough flavor might seem incompatible with fudgy brownies, but a little bit of immature sourdough starter will bring out the already-delicious texture and flavor of this chocolatey dessert. The blog Top with Cinnamon has a great recipe for brownies made with sourdough starter that have a gooey filling and crisp top.

The same principle goes for cake. Check out these blueberry crumb cake and carrot cake recipes with discarded sourdough starter from the blog Clever Carrot, or try this King Arthur Flour recipe for sourdough chocolate cake.
Pizza dough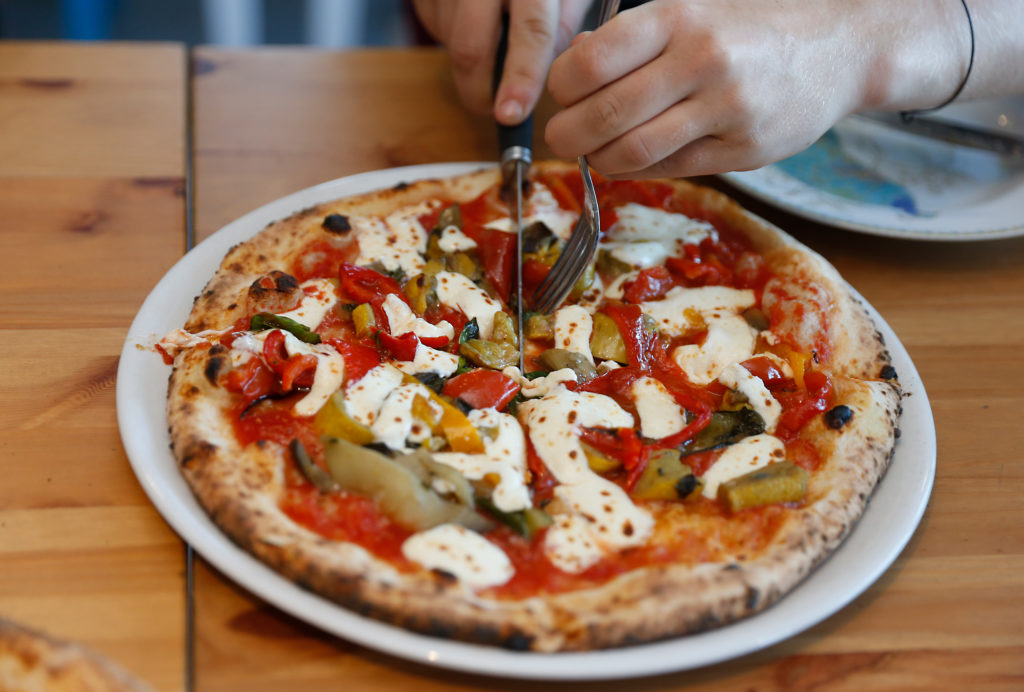 With the help of a little baking powder and yeast, sourdough starter will make a springy pizza dough that you can top with whatever you want for a fun, delicious dinner (or breakfast — mix up Sunday morning with a brunch pizza) that the whole family can get in on making. This recipe for sourdough pizza crust from King Arthur Flour will hold your boldest, most flavorful toppings — extra cheese, please.
Batter for fried food
It may not be the healthiest way to use sourdough starter discard, but hey, everybody loves fried food. The blog Sourdough and Olives has a recipe for sourdough discard batter to fry just about anything — the writer uses bananas, but I am envisioning sourdough onion rings in my future — with just starter discard and baking soda. 
Pretzels
Pretzels may seem ambitious, but preparing the twisty treats can also be a great way to spend an afternoon with the family when you're stuck indoors while also putting that unfed starter to good (read: delicious) use. King Arthur Flour has a great recipe for sourdough pretzels with a helpful blog post that illustrates how to roll, fold and twist their unique shape.
Bagels
Few things are better than a morning bagel, and many of you, like me, are probably missing this treat from your favorite local bagel shop. If you're up for a challenge (you've been warned: the process of making bagels is elaborate), the blog Scotch & Scones has a recipe for sourdough discard bagels with a variety of toppings, including sesame, poppy seeds and cheese.
Bread
Yes, you can even use a sourdough starter discard to bake bread with a little leavening help from ingredients like yeast and baking powder. I am personally a fan of this recipe for cinnamon raisin swirl bread from King Arthur Flour, but if raisins aren't your thing, the famed flour company also has recipes for maple walnut bread and pumpkin spice bread made with unfed sourdough starter. You can also try this Irish soda bread made from unfed sourdough starter from The Gingered Whisk if you're still sad about missing out on the St. Patrick's Day fun. 
Compost it
Worst comes to worst, you can toss discarded sourdough starter into your compost. The microbes will love the carbon, and the goo will likely only last a day or two before it's all gone (much like any bread made from sourdough starter in my household).

Just be reasonable about the amount that you add compared to other kinds of matter that you have in the pile. You don't want a whole compost pile of yeasty goo, and too much starter could change the pH balance of the system. Keep your contributions more on the order of grams than kilograms (though if you are making that much sourdough starter in the first place, I commend you) to keep everything nice and balanced.

Share it with a friend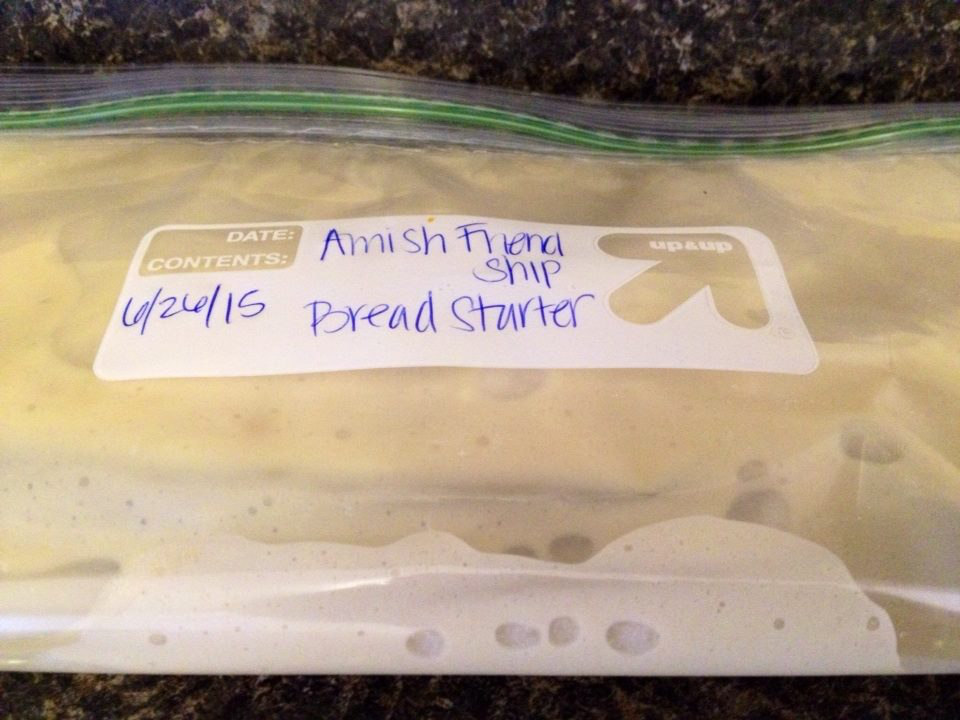 The Amish call sourdough "friendship bread" for a reason. Sharing sourdough starter discard with friends is a great way to spread the love of baking (and, frankly, help ease the boredom). Split the culture into separate jars or bags and store them in the refrigerator before you give them away. Let your friend know how many days you have been feeding it and give them instructions on how to maintain it. 

And when your friends get to the stage where they have to discard starters of their own, send them this list, of course.