9 creative uses for canning jars
Canning jars aren't just for jams and pickles. This roundup shares 9 creative uses for canning jars.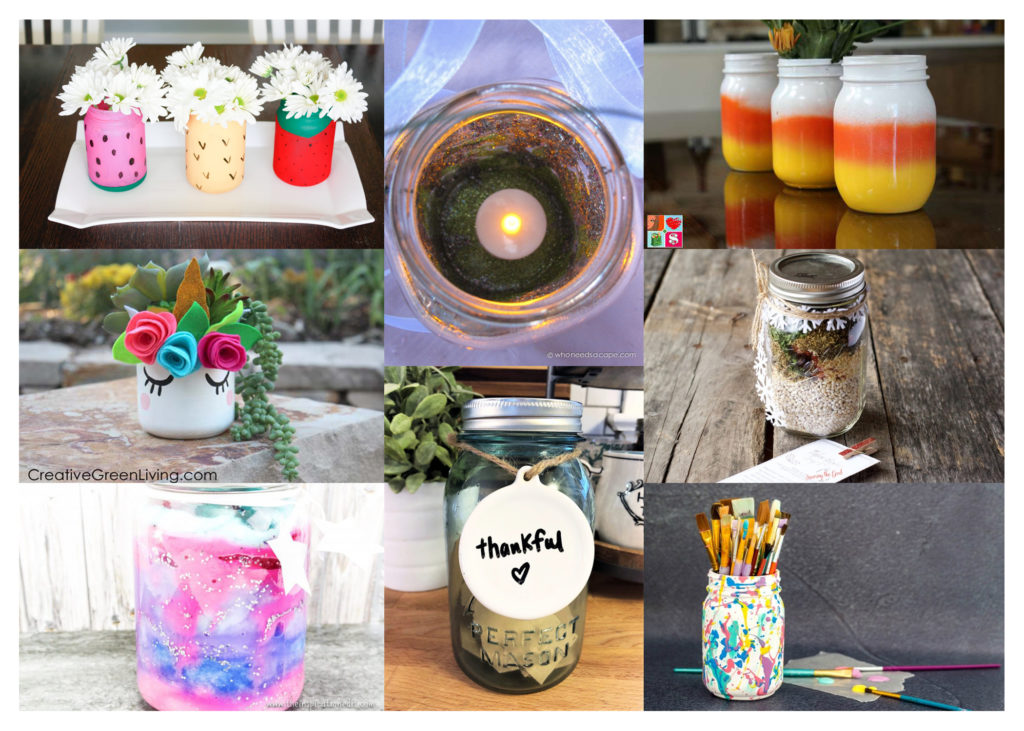 Glass canning jars are a staple of sustainable living. Used to store pickled vegetables, jams, sauces and more, they represent both the tradition of preserving fresh food and the action of it. But that's not all. Over the years, crafty people around the world have breathed new life into old canning jars, transforming them into a wide variety of useful and creative items.

When it comes to rustic craft projects, canning jars — often called Mason jars — are one of the most common materials people work with. Some of the projects are simple and kid-friendly, while others require some technical skills and specific tools. There are literally hundreds of ways people have repurposed and transformed this common household item. Here are just a few:

1. Whimsical lanterns and lights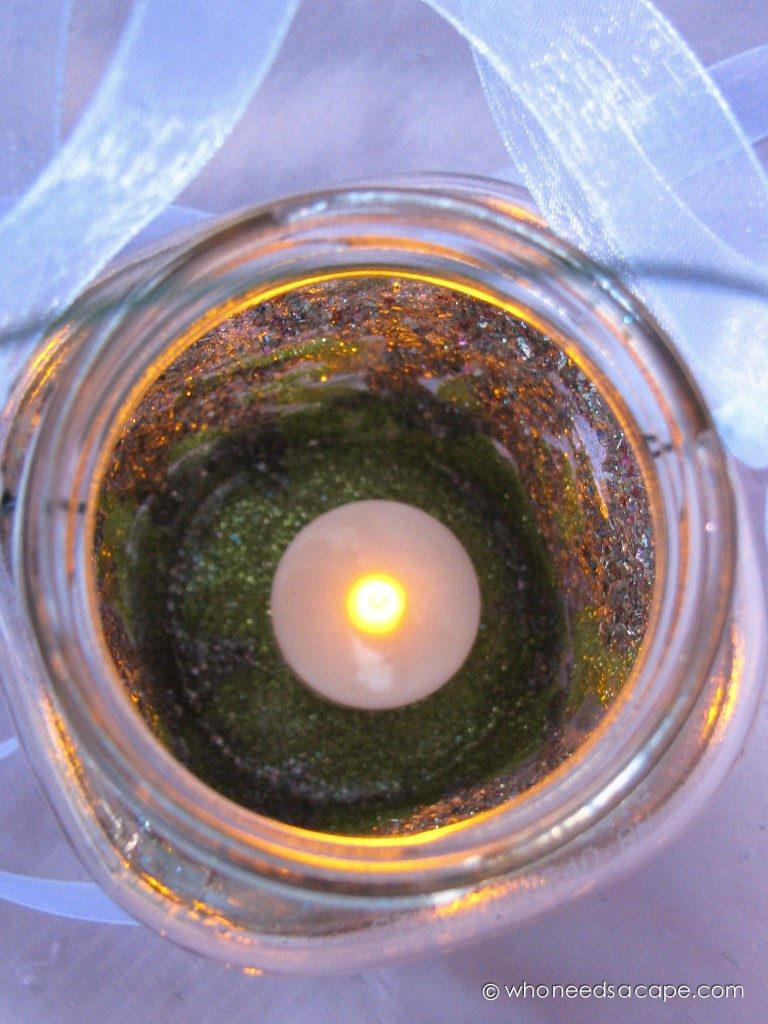 Because canning jars are made of clear glass, they're perfect for housing lights, whether that's an electric tea light, balled up string lights or a homemade candle. Built to withstand the heat of a pressure cooker — well over 200 degrees Fahrenheit — canning jars are suitable for holding small flames. They can also be easily decorated with glass paint or glitter and glass-friendly glue and sealer, as shown by the"Who Needs a Cape" blog post for making DIY fairy lanterns.

2. Decorated utensil holders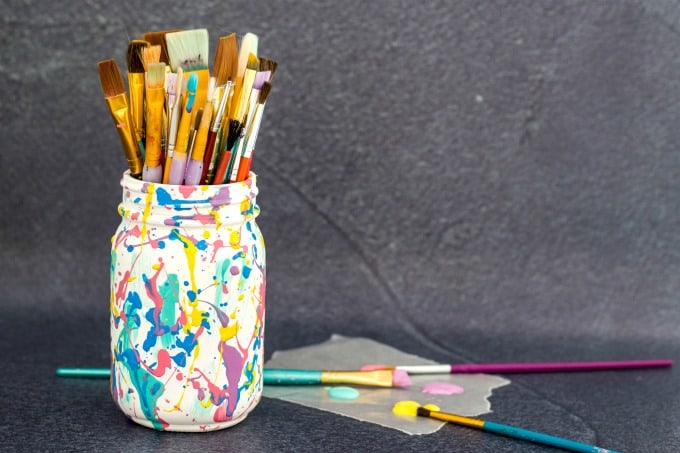 Canning jars are just the right size to hold a lot of different items, from mixing spoons to paint brushes. All you have to do is jazz the jars up a bit so the add a little something to your home decor. The style is personal preference. For example, the blog "Fun Money Mom" offers a number of ideas for decorating mason jars using chalk paint, which has a chalky finish that gives the jar a more rustic look. In contrast, Texan blogger Amber Oliver uses bright paints to transform jars into various fruit, which she uses to hold flowers.

3. Layered recipes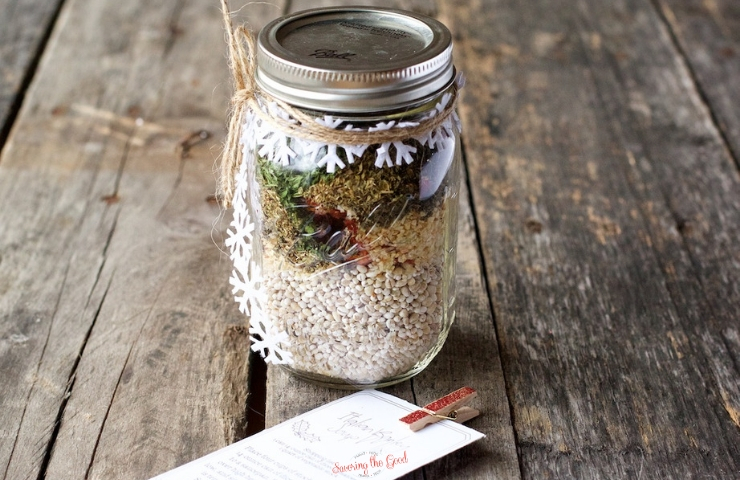 A popular DIY gift, layering the dry ingredients of a recipe in a canning jar isn't just practical, it can be pretty interesting to look at, like one of those colored sand sculptures. It can be done with the dry ingredients of brownies, cookies, hot cocoa and much more. The blog "Savoring the Good," for instance, provides recipes for creating jars of soup mix — curried lentil and wild rice soup and Italian barley soup, to be specific. These ingredient jars are typically paired with the recipe for the item, written on a little card and fastened to the neck of the bar with a cord, ribbon or wire.

4. A concept jar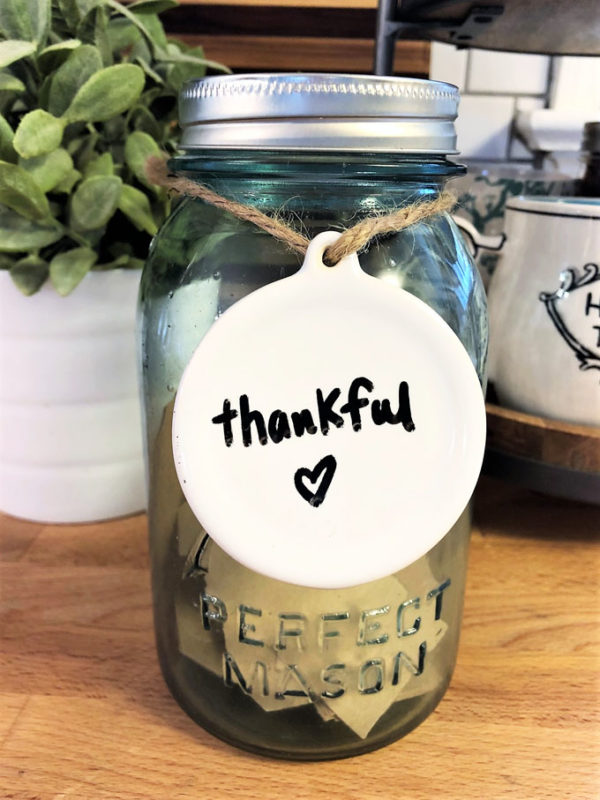 Canning jars are often simply repurposed as repositories for things, like nails and buttons and loose change. So why not thoughts? A multitude of family bloggers have written about the benefits of using a jar to keep track of kind words or positive thoughts. For example, the blog "All Crafty Things" suggests creating a "Thankful Jar," in which you place thankful thoughts that you jot down on small pieces of paper each day. Then, at the end of the year, you can sit down and remember all the great things that happened to you over the past 12 months.

5. A drinking vessel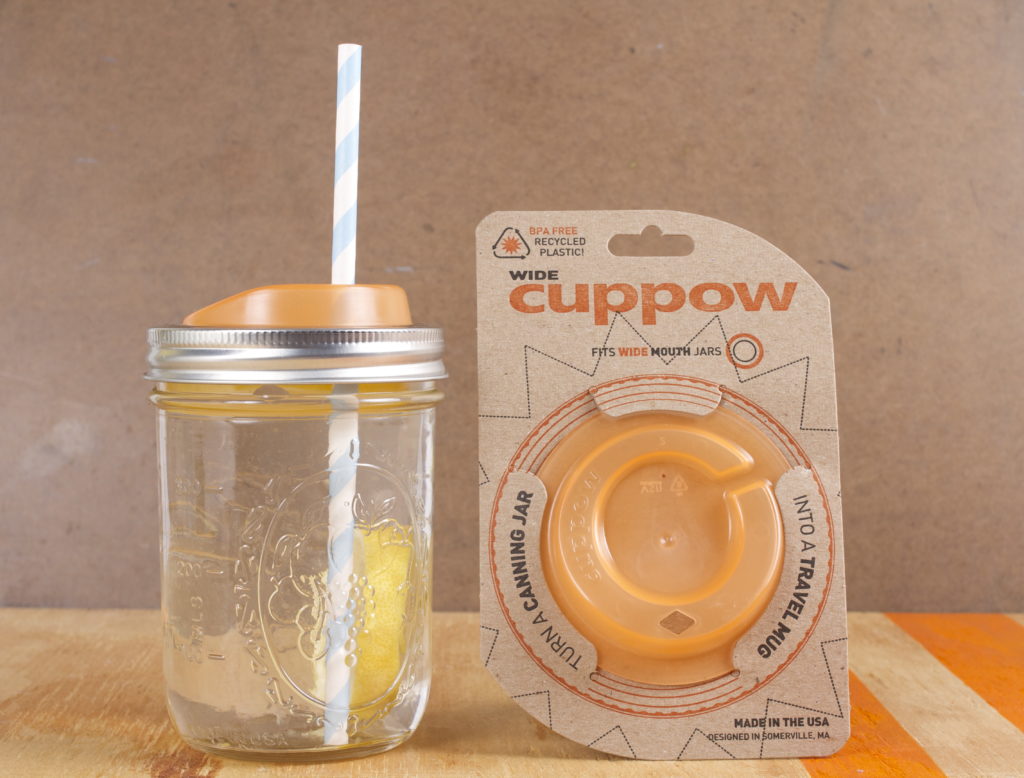 Canning jars make for great drinking glasses, and a few companies — such as the Massachusetts company, Cuppow — have designed special tops that transform jars into travel cups.

6. Seasonal decor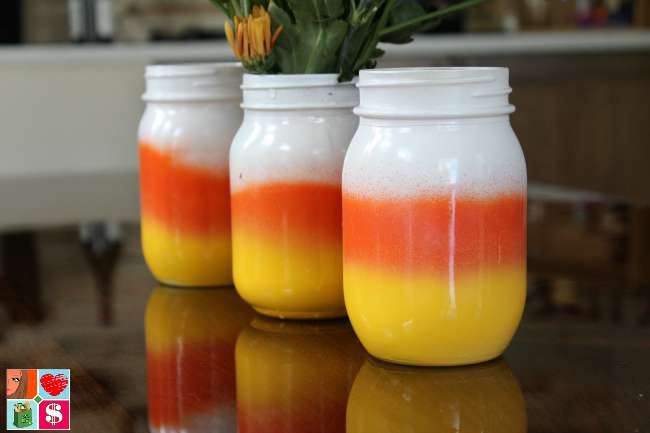 One inexpensive way to decorate for various holidays and seasons is by embracing a few mason jar crafts, directions for which are available all over the internet. On the blog "Having Fun Saving and Cooking," there are a number of ideas for creating themed jars for certain holidays, including jars painted like pumpkins and candy corn for Halloween, Santa and reindeers for Christmas, bunnies for Easter and American flags for Fourth of July.

7. Planters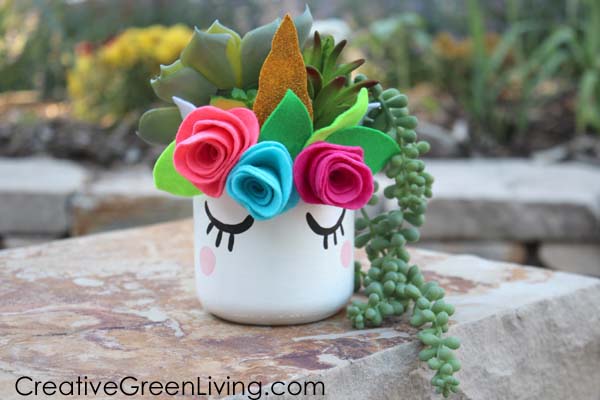 A popular way to upcycle old canning jars is by decorating and using them as planters, such as the unicorn-themed jar succulent planter featured on the blog "Create Green Living."   However because mason jars don't have drainage holes, you'll need to water less so you don't get water build-up at the bottom of the jar. That's why succulents and cacti, which don't need much water, are great plants to place in canning jars.

8. Soap dispenser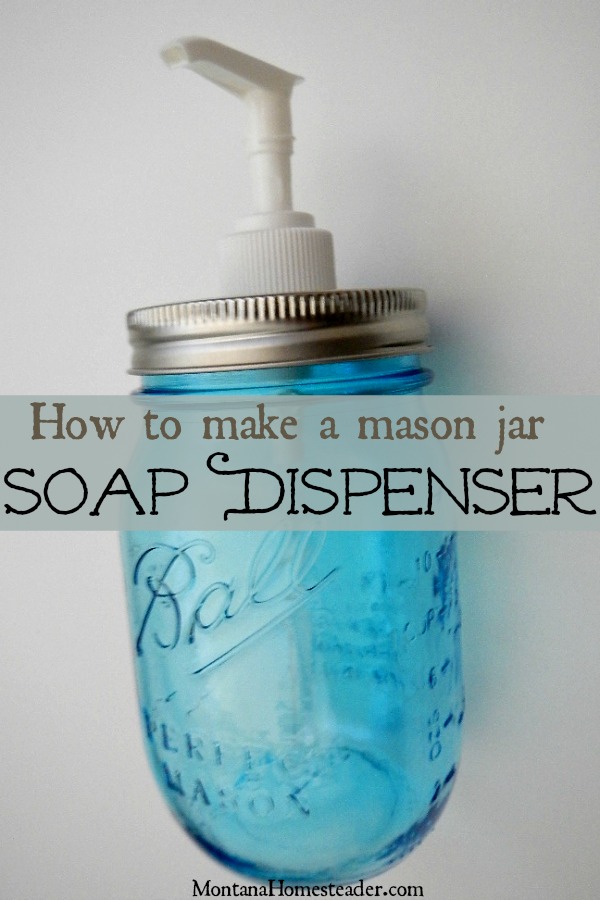 Transforming a canning jar into a soap dispenser is one small way to reduce your carbon footprint. Instead of buying lots of little, plastic soap bottles, you can then purchase soap in bulk and fill up the dispenser when needed. A step-by-step tutorial on how to create a simple, undecorated soap dispenser out of canning jar is available on the blog "Montana Homesteader." In the blog, she uses a vintage blue canning jar. While the typical canning jar is clear, there also a number of colored canning jars on the market.
9. Art jars for kids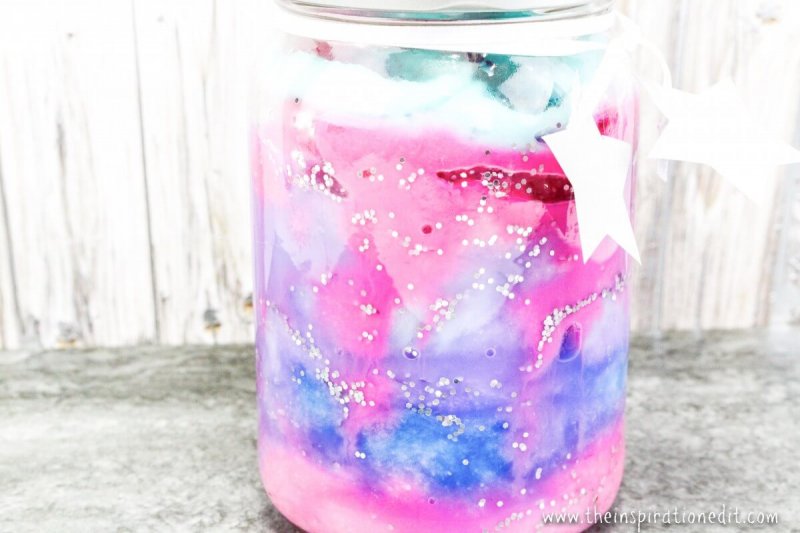 A canning jar is a key component of many kid-friendly crafts, including Galaxy Jars, a craft that involves layering glitter and paint-saturated cotton balls, described by the blog "The Inspiration Edit." Other blogs describe how to make canning jar terrariums with tiny figures and fake plants, how to decorate jars with shells and other beach items, and how to transform jars into colorful piggy banks. The possibilities are seemingly endless.
There's even a book on the topic: Mason Jar Crafts for Kids: More Than 25 Cool, Crafty Projects to Make for Your Friends, Your Family, and Yourself! by Linda Braden.