A sustainable lifestyle has given Christine Liu a new sense of purpose
Author and blogger Christine Liu has made a personal and professional commitment to maintaining a more environmentally-friendly household. In book Sustainable Home, she shares tips, tricks and how-tos for leading a low-impact life. You might remember our recent excerpt, Eco-Friendly Laundry Tips, from Christine's book.
Christine was kind enough to answer a few questions for Hello Homestead about her sustainable life. Enjoy!
---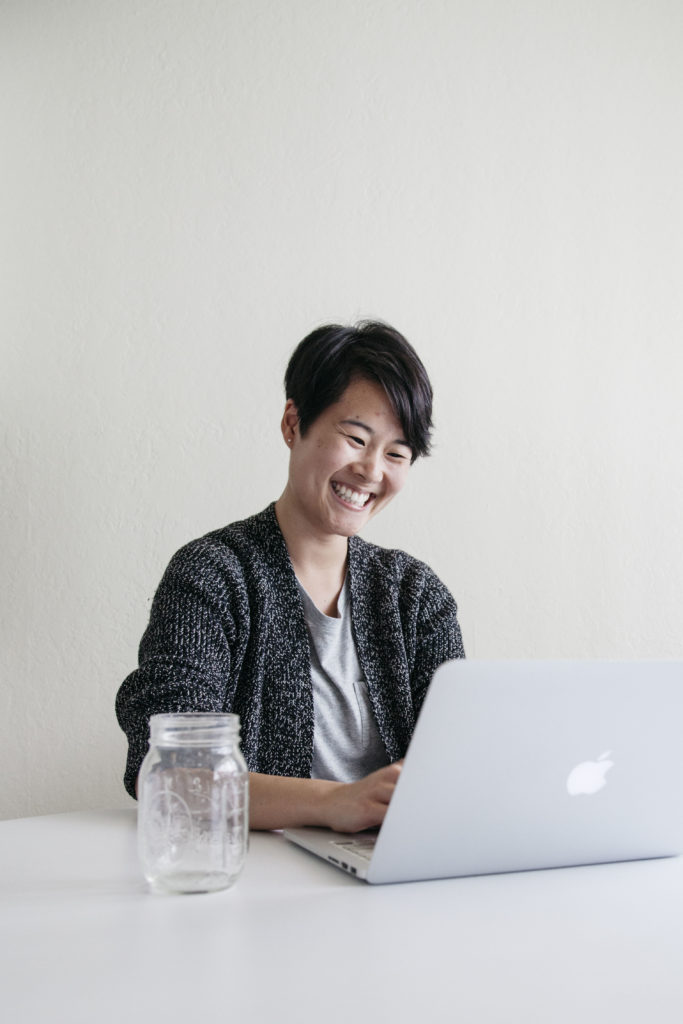 Hello Homestead: What got you interested in sustainability and living simply?
Christine Liu: My sustainability journey started soon after I began my studies in manufacturing and packaging in college. When I saw the huge disconnect between what we purchase and where it goes, I was compelled to challenge the status quo and live more consciously. I would watch myself and others consume product after product, only to see these things be thrown away without much of a thought. It made me question whether or not we're handling our resources responsibly.
HH: How did you begin your journey to a more sustainable life?
CL: I started to consume less and adopt minimalistic tendencies with my wardrobe. My second phase was eliminating all single-use plastics in my life, especially with food packaging, due to the health concerns I had with plastic materials. My sustainability journey then evolved once I discovered the zero waste lifestyle a few years ago, and I slowly worked through my trash can to eliminate all my disposables to either reusable, recyclable, or compostable options.
HH: Are you at a point where your life is zero waste? If not, how close are you? Also, what's been the most challenging part of reducing your waste?
CL: I've been able to eliminate a fair amount of my waste, enough so that two years of my non compostable and non recyclable waste can fit into a mason jar, but the jar is only a small glimpse of what zero waste living should truly be. No one can truly live a zero waste lifestyle, since our society still creates products that are bound to have an end of life, without any plan for reuse or conscious repair. Instead of being fixated on producing as little waste as possible, I try to look for products and advocate for companies that are seeking circular solutions, where products can be infinitely repaired and recycled for maximum usage.
Everyone will have different challenges when approaching a zero-waste lifestyle — for myself, I've had some challenges going to different stores and asking for products without packaging, in my own container. There are times when employees make up health codes and rules, and it can be frustrating when you want to do the right thing. But I try to brush those moments aside and move on, there are better things to do and think about!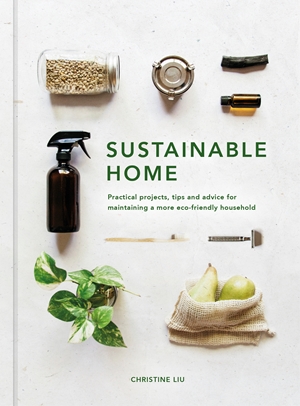 HH: What's have you gained in your life by living more sustainably?
CL: Living a sustainable lifestyle has given me a new perspective and sense of purpose. I love problem solving and figuring out what I can do to help our planet earth, and knowing that others want to learn about my journey as well is a huge motivator — it's great to know that people are beginning to care more about what they can do to preserve the planet!
HH: Who is the ideal reader for your book?
CL: Anyone who is just starting out a sustainable lifestyle and needs a primer of how to make changes in their home!
---
Read more from Christine Liu on her blog, Snapshots of Simplicity.