Julia Watkins on her empowering guide to low-waste living
In the age of the coronavirus, living simply and well is more than just a matter of principle — it can be a matter of survival.
Julia Watkins did not know the world we would be entering when she published her book, "Simply Living Well: A Guide to Creating a Low-Waste, Natural Home." However, the current moment has provided a unique opportunity for people to find solace — and information — in her comprehensive (and, frankly, chic) guide to natural DIY projects for cooking, cleaning and maintaining holistic well-being.
In this Q&A, author Julia Watkins discusses how Instagram launched her writing career, how her great-grandparents' generation inspired her book and how she is using what she knows to cope with these unprecedented times.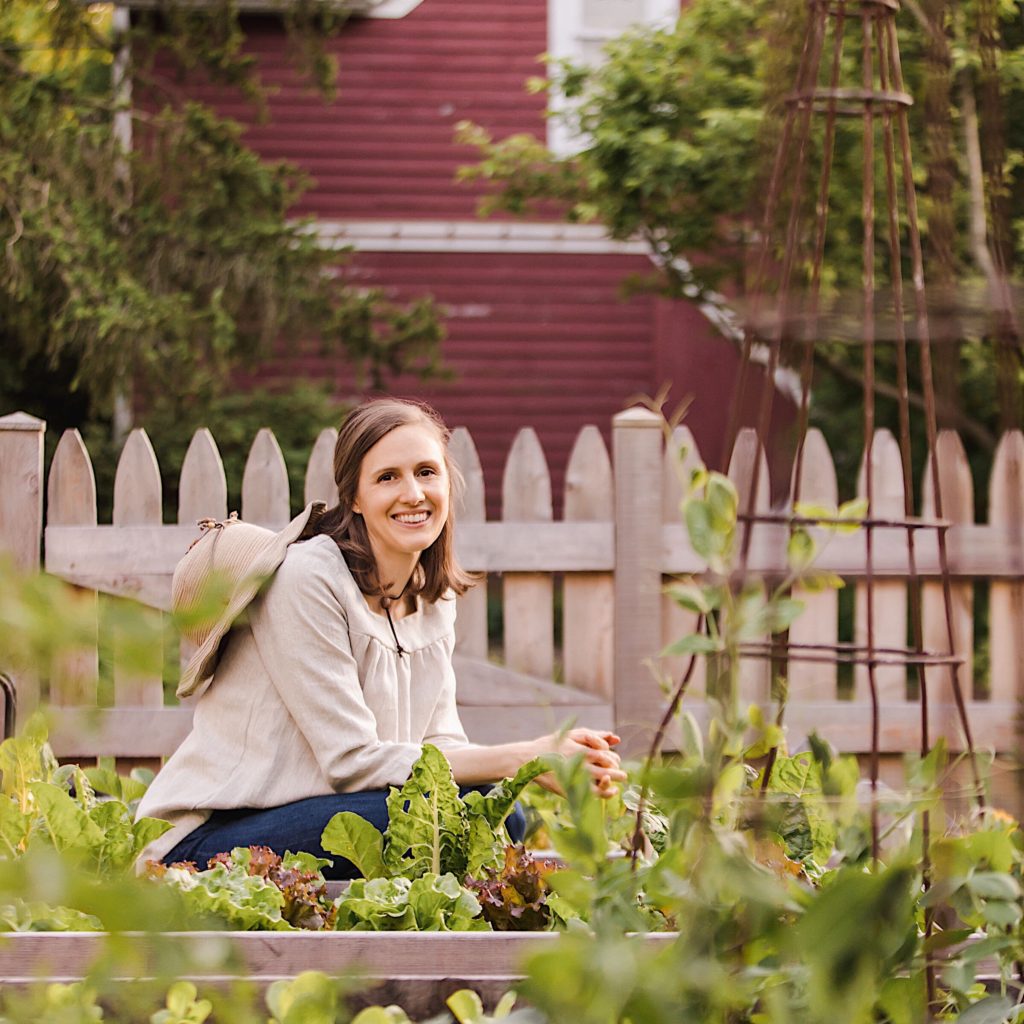 Hello Homestead: Congratulations on your first book! What inspired you to pursue writing a book on the topic of practicing a low-waste, natural lifestyle? 
Julia Watkins: Thank you! I started my Instagram account @simply.living.well in the fall of 2017, initially to keep track of all the things I was doing to try to create a zero-waste home. But what started as a way to document zero-waste swaps evolved into a real passion for living simply, slowly and sustainably.
I never had any preconceived ambitions about the account, except that I wanted to be as honest and as authentic as possible. I was really touched by the way it grew. After a little more than a year, a literary agent asked if I wanted to try writing a book. 
HH: When did you start on your own "simply living well" personal journey?
JW: Looking back, I really do feel I've been on this journey all my life. I can't remember a time when I wasn't interested in environmental issues.
As I grew older and, especially, when I started a family, my interest in environmentalism and sustainability evolved from intellectual concepts I thought about and worked on to fundamental values I did my utmost to live each and every day.
HH: What does it mean to you to live "simply," and to live "well?"
JW: I like to think one leads to the other. For me, trying to live well is to try to live simply. And living simply is living well. Striving for simplicity can take many forms, but I think you're on the right path when you're doing things that make your mind calm, your body healthy, and your spirit light.
Often enough, these also are things that are gentler on the environment, leaving less of an impact and leading to more careful and conscious consumption. It's really striking how many of the old ways, the traditions honed over generations and across many cultures, lead to living simply and well.
HH: What were some of your first sustainable projects?
JW: You could say everything started in the kitchen. I was all about whole foods – and trying to cook everything from scratch. I immersed myself in traditional ways of preparing, cooking, and storing foods, especially because so many of these methods yield nutrient-dense foods that are easy to digest. 
Once I got the hang of things in the kitchen, I decided to take over the rest of the house and make our home as slow, simple and sustainable as possible. I started making my own natural cleaning supplies and bath and body products. I also studied herbalism on the side and learned to make natural remedies to support my family's wellness.
HH: You speak a lot about your family throughout your book. How did they inform your approach to sustainability and living simply?
JW: So much of what "simply living well" means to me really sprouted when my first child was born more than a decade ago. Motherhood changed my approach to environmentalism and sustainability, shifting from "work" I pursued with my head to "life" that I felt, and felt very deeply, with my heart. The kind of home I wanted for my son, the values I wanted to share with him – I realized these weren't just slogans or concepts or goals. These were powerful emotions and foundational values. As a mother, I want both my children to feel and yearn and strive for them every bit as much as I do.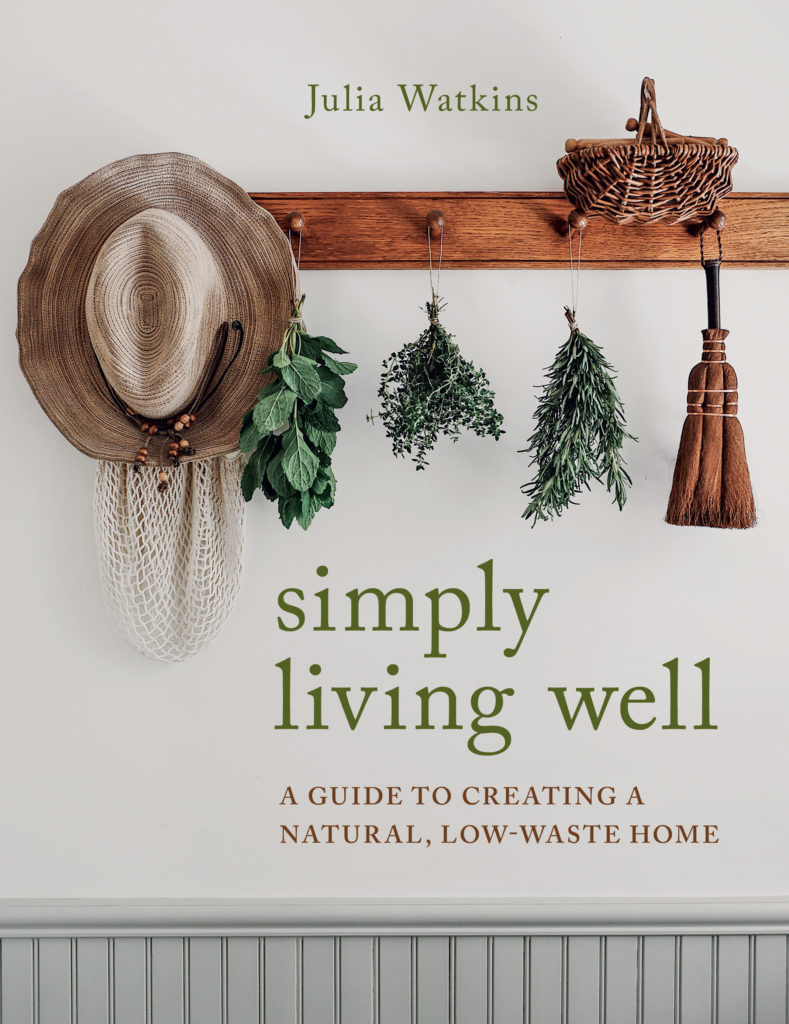 HH: What are your personal favorite projects from your book, and why? 
JW: If I had to choose just a few, I love the no-knead artisan bread, veggie juice pulp crackers, citrus all-purpose cleaner, peppermint lip balm, scrap apple cider vinegar, fire cider and garlic soup. But I'll probably change my mind in five minutes! 
HH: Your book is perhaps more timely now than ever, in the age of the coronavirus where people are spending more time in their homes and perhaps looking for ways to be thriftier and kinder to the Earth. How has it impacted the way your book has been received? 
JW: It's true! It's not the way I would have planned it, but ironically enough it was written as a tribute to my great-grandparents' generation and the resource-conscious mindset that got them through the Great Depression and [World War II]. I do think it can support people during this time and help them feel resourceful and empowered. As we enter our second month on lockdown, I've been using the book more than ever.
HH: What do you think are the best first projects from your book for first-timers curious about this approach to living?
JW: A lot of the recipes are intentionally simple, but the ones that are also the most practical include the veggie scrap stock, citrus all-purpose cleaner, no-knead artisan bread, gentle surface scrub, laundry soap, lemon ginger tea and herbal salt. All of the soups in the gardening section are great, too!
HH: How are you using your skills to cope with this unprecedented moment in history?
JW: I think what's come in handy is the mindset that I've developed through learning these skills. My style of low-waste living is really all about being creative. It's can be fun – and very empowering – to rummage through a nearly empty refrigerator or pantry and figure out how to make the most of the ingredients we have on hand. I also rest a little easier knowing that, even if the supermarket doesn't have cleaning supplies or other essentials, I can make a lot of these things on my own. 
It's really all about making something out of nothing, which was something our great-grandparents did with finesse! 
HH: Do you have any tips for readers looking to manage their daily life in a simpler, more sustainable way in the next few months?
JW: Sure! I'd recommend learning one new thing at a time. Zero-waste is really a mindset more than a lifestyle. It's an aspiration and not something you're likely to achieve in any sort of permanent sense. Most definitely, it is not a race to the finish line. In fact, there is no finish line. I see it as a learning process – one where you'll grow as a person along with the knowledge you pick up.
Above all, it's not just about living simply, but well. It's supposed to be fun. Take it slow, and don't forget to enjoy yourself along the way!
HH: The future seems uncertain right now, but what is — or what do you hope is — next for you?
JW: I'd like to continue writing and sharing about living simply, slowly, and sustainably. I love the creative process and feel super privileged to have found a way to learn what I love and be able to support myself modestly while doing it. 
I would love to write a book about living simply well with children, with all sorts of resources for raising them simply, sustainably and connected to the natural world.
This Q&A has been edited for clarity and length.