Whole Foods names regenerative agriculture its top food trend for 2020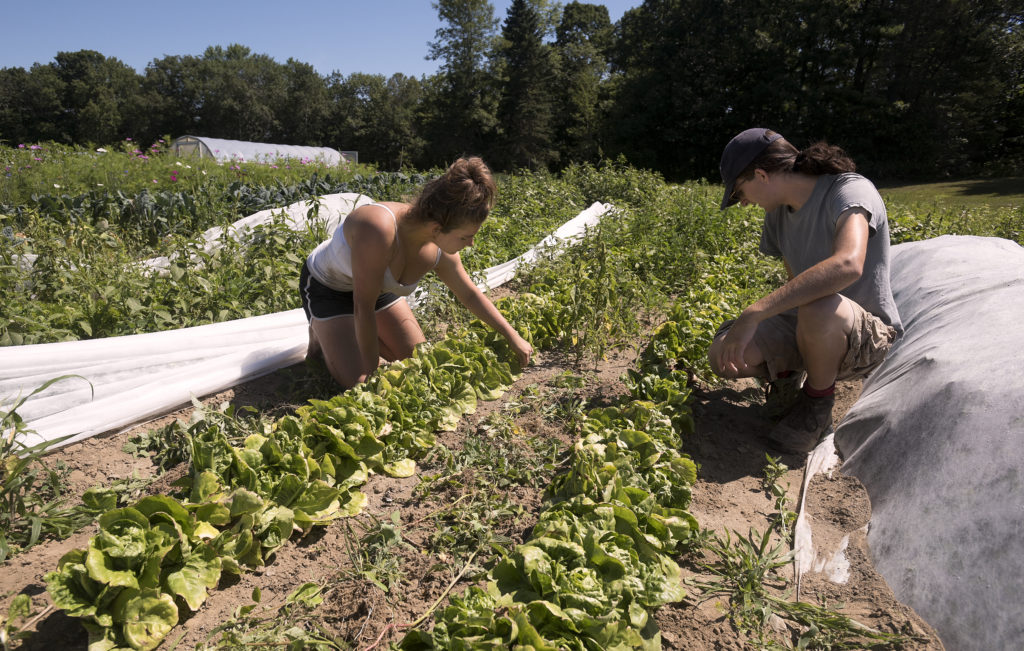 This year, multinational health supermarket giant Whole Foods named regenerative agriculture first in its top food trends for 2020.

"Farmers, producers, academics, government agencies, retailers and more are taking a closer look at how to use land and animal management practices to improve soil health and sequester carbon," the company wrote on its website listing the top ten trends.

Whole Foods Market is a supermarket chain owned by Amazon that exclusively sells products without hydrogenated fats; artificial colors and flavors; and preservatives. Every year since around 2016, Whole Foods conscripts a panel of trend-forecasters to develop a list of ten food trends for the upcoming year. Regenerative agriculture was chosen alongside trends like alternative flours, foods from West Africa, meat-plant blends and non-alcoholic drinks for adults.

Regenerative agriculture is an approach to farming that brings together a variety of sustainable agricultural practices — including cover crops and conservation tillage — to repair the landscape, soil structure, ecosystem biodiversity and climate for the sake of long term productivity and sustainability. The overarching principles of regenerative agriculture include reducing tillage, protecting the soil, maintaining roots in the soil, promoting biodiversity and integrating livestock with crop production. 

"While the term 'regenerative agriculture' can have many definitions, in general, it describes farming and grazing practices that restore degraded soil, improve biodiversity and increase carbon capture to create long-lasting environmental benefits, such as positively impacting climate change," the post by Whole Foods said.

Though practicing regenerative agriculture requires a learning curve and initial costs for farmers, experts say that the practices increase the health and productivity of the land over time. The crops produced on land farmed regeneratively will be healthier and more nutrient-dense. Landowners that practice regenerative agriculture are less likely to suffer property damage from flooding and erosion. Building healthy, resilient land also saves farmers money on agricultural inputs in the long run. 

In addition to naming regenerative agriculture as a trend to look out for, Whole Foods listed a number of products that are made by brands that use regenerative agricultural practices, including MegaFood, Cowgirl Creamery and White Oak Pastures.

"Our passion is to create an environment that allows these cycles to flow freely," according to White Oak Pastures's website. "Using Regenerative Land Management [sic], we rotate complimentary animal species side-by-side through our pastures. All species naturally fertilize the land, and our soil is again a living organic medium that teems with life." 

Whole Foods' list of products also includes a Sauvignon Blanc from Bonterra, a winery which, in partnership with Pacific Agroecology, conducted a study to discover how farming methods choices affect organic carbon storage by testing soil samples from vineyards across California wine country. The study found that soil farmed using regenerative practices held between 9 and 13 percent more organic carbon than their non-regeneratively farmed counterparts. 

"We're excited to share results that indicate organic and Biodynamic farming techniques may help soil more effectively store carbon and, in turn, help slow the pace of climate change and rebalance the planet's carbon system," according to Bonterra's webpage on the study. "Facilitating and sharing important research is just one way we can make it possible for others to join us on this path."