These reusable sandwich bags can help you reduce waste
Want to reduce your household waste? Trade plastic sandwich bags for these reusable sandwich bags and you can!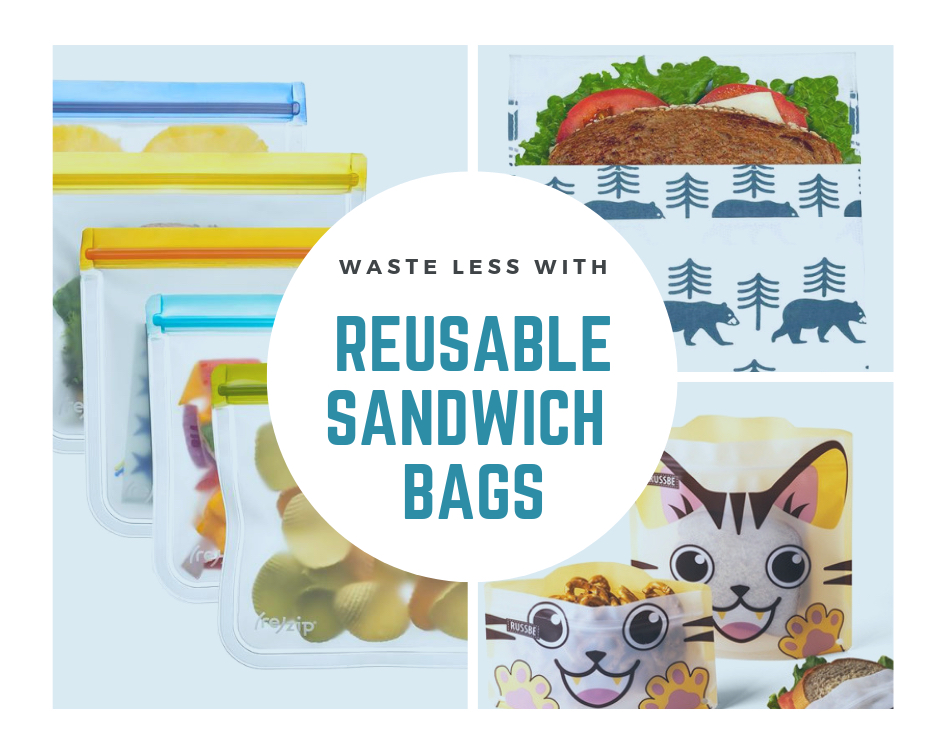 Tossing a flimsy plastic sandwich bag in the trash every day may not seem like a big deal, but little things can add up.

A 2017 study published in Science Advances estimates that to date, people have produced about 8,300 million metric tons (or 18 trillion pounds) of plastic, and nearly 80 percent of that now resides in landfills or the natural environment.

If looking to reduce the amount of plastic waste you create, switching to reusable sandwich and snack bags is one small step that can make a big difference. Here are a few reusable sandwich bag options, each with their own designs and food-safe materials:

1. ChicoBag reusable pouches are made of durable, woven polyester with a liner that's free of BPA and other harmful chemicals. To close this pouch, you fold over the top and secure it with a velcro tab, making it unsuitable for carrying any food that needs to be sealed up tight. However, this product is great for carrying sandwiches and dry snacks, has a 1-year warranty and is machine washable. A pack of three is $14.99.

2. Stasher sandwich bags are particularly eco-friendly and people-friendly because they're made out of silicone, a non-toxic polymer made from sand. A California-based company, Stasher claims to be the first to use pure silicone to create innovative and sustainable home products. The transparent bags come in multiple sizes and hues, with the sandwich-sized bags retailing at $11.99 each.

3. Russbe sandwich bags are as adorable as they are useful, decorated as a variety of cartoon creatures, from cats to monsters. Dishwasher and freezer safe, these reusable plastic bags feature a tab to make opening the sealed top easy. A pack of two sandwich bags and two smaller snack bags is $7.99.

4. Blue Avocado (re)zip bags are lead-free, BPA-free and come in a variety of sizes. Made of durable plastic, the bag is transparent, allowing you to see what's packed inside. Its double-lock closure provides an airtight seal, and the bag is freezer-safe, which makes it suitable for storing fruit, soups and stocks. The company estimates that just one bag will replace up to 300 disposable bags by the time its worn out. A pack of five is $19.99.

5. Lunchskins sandwich and snack bags are made out of a proprietary quick-drying fabric that's coated with a food-safe polyurethane liner. Made by a company based in Maryland, the bags are grease and moisture proof, making them ideal for messy sandwiches and snacks. They're also dishwasher safe. The company has two different models. One closes by folding over and velcroing, and the other zips. Both designs cost $6.99 each.
Honorable mention: While not reusable, compostable paper sandwich bags are more eco-friendly than plastic bags. A few companies make paper sandwich bags, including Lunchskins ($4.99 for a box of 50 bags and stickers to seal in freshness) and If You Care ($4.99 for a box of 48 bags made of unbleached pulp of Scandinavian spruce trees).