How to feed yourself if you lose power
Power outages are always inconvenient. But during a pandemic — when the state is under a stay-at-home order and people are practicing social distancing — having no electricity can make preparing a meal even more of a challenge.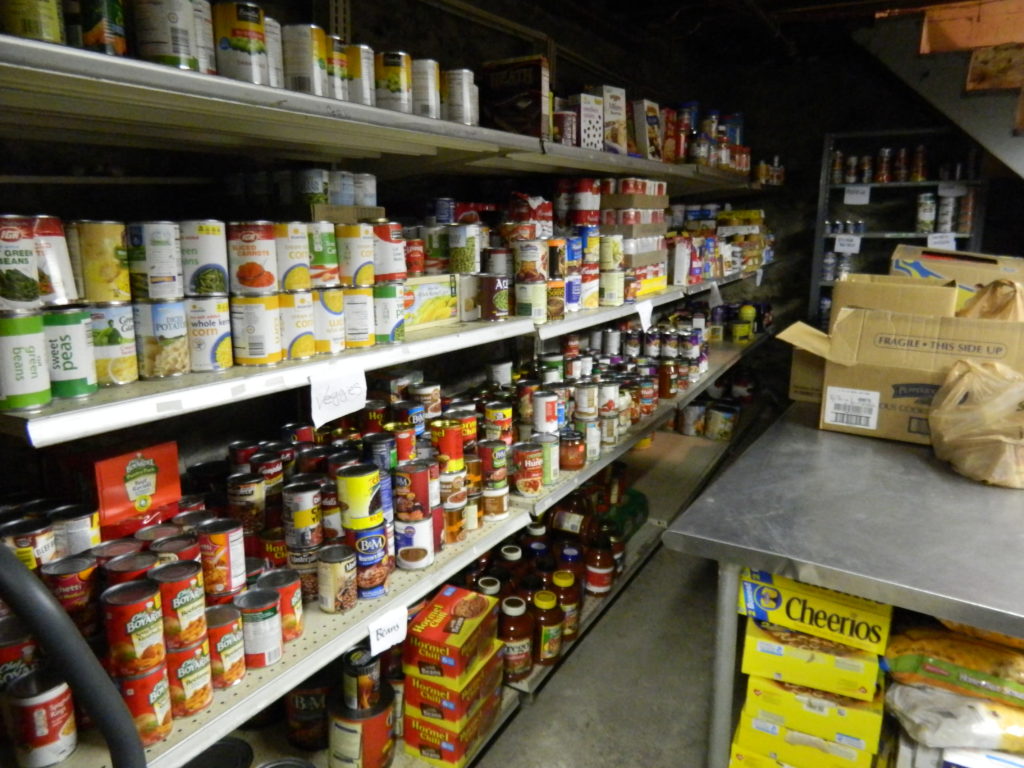 The best approach to power outage cuisine is to prepare meals from pantry staples. If you have a gas stove, you have a few more options because you can still cook. Soups, pasta and freshly-cooked beans and rice are all good options that you can make without opening the refrigerator or freezer. You can even whip out some perishable items like meats and eggs and cook them before the power has been out for longer than two hours. If the weather permits, you can also use a fire pit or grill to cook without power.

Outdoor cooking may not be an option, though, at least in the short term. Even if you are stuck with a powerless electric stove in terrible weather, there are ways to sustain yourself beyond the trail mix and energy bars you have sitting in your pantry.  Here's how to feed yourself without compromising your perishables should you lose power. 
Grab shelf-stable refrigerator items
There are a number of foods normally stored in the refrigerator that will keep for an extended period of time at room temperature. Jam, for example, keeps longer in the refrigerator, but will stay good at room temperature for up to a month. Hard cheeses, like parmesan or cheddar, will stay good at room temperature for about eight hours. Depending on the produce, fresh fruits and vegetables can stay at room temperature from days to weeks. Butter can stay at room temperature for up to two weeks, and certain condiments like soy sauce, mustard and vinaigrettes will stay edible for several months. The USDA has a list here of which refrigerated foods are still good after the power has been out. If the power goes out, quickly grab these items from your refrigerator and shut the door behind you.
Punch-up peanut butter and jelly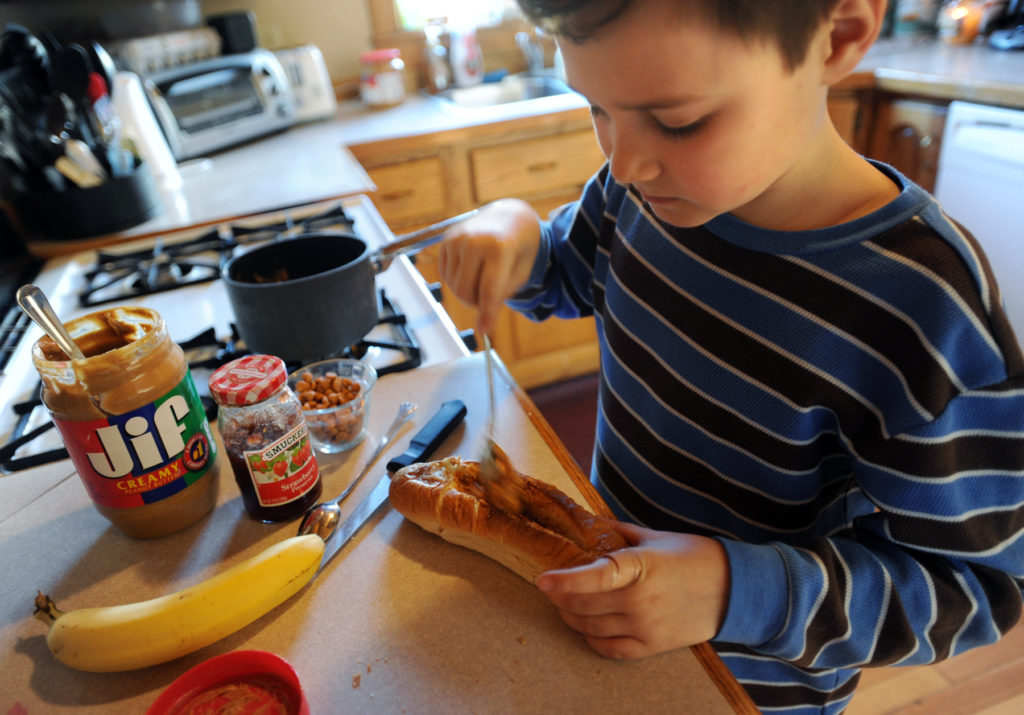 Peanut butter and jelly sandwiches are a classic power outage food. Take your PB&J to the next level by adding fresh fruit — classics include sliced bananas, apples and strawberries, but consider mixing it up with blueberries or pomegranate. Similarly, consider a wider variety of fruit spreads. Strawberry and grape are nice, but have you ever had peanut butter and blackberry jelly, or peanut butter and cranberry sauce? 

For a little extra crunch, chop up some fresh nuts or crush up potato chips and put them inside your PB&J. Spread a little bit of Nutella, Fluff, cookie butter or other dessert spread alongside the peanut butter to make it extra sweet. 
Get creative with canned beans
Canned beans are incredibly versatile. Make a quick salad by tossing a drained can of white beans with olive oil and apple cider vinegar or lemon juice. You can also mix in diced apples, dried herbs, nuts, chopped celery, scallions and a little salt and pepper.

Another good bean salad is to combine drained canned beans with chopped tomatoes, spinach and onion, tossed in a dressing of balsamic vinegar, Dijon mustard, olive oil, honey and a dash of salt and pepper. Add canned tuna, chicken or salmon for extra protein.

To see a sweeter side of canned beans, combine grated carrots (unpeeled, uncut carrots will last about a week outside of the refrigerator as long as they are stored in an airtight bag or container) with chickpeas, raisins, nuts and a dash of cinnamon. Toss with olive oil and lemon juice or vinegar.

Once you have your bean salads, you can have a tapas night with bread, olives, roasted red peppers, bean salad, smashed avocado with a little salt and lime and whatever soft cheeses are in your refrigerator that may not survive the power outage. 

You can even make homemade hummus for your tapas platter. Use a fork or potato masher to smash a drained can of chickpeas, then stir in lemon juice, minced garlic and a touch of salt. For a bean dip trio, try the same mash-up with an assortment of beans.

Smashed bean salads are also great on sandwiches or with crackers. Drain canned chickpeas or white beans, drizzle with olive oil and mash with a fork. Mix in a little garlic powder, your favorite dried herbs, and salt and pepper to taste.
Work with canned vegetables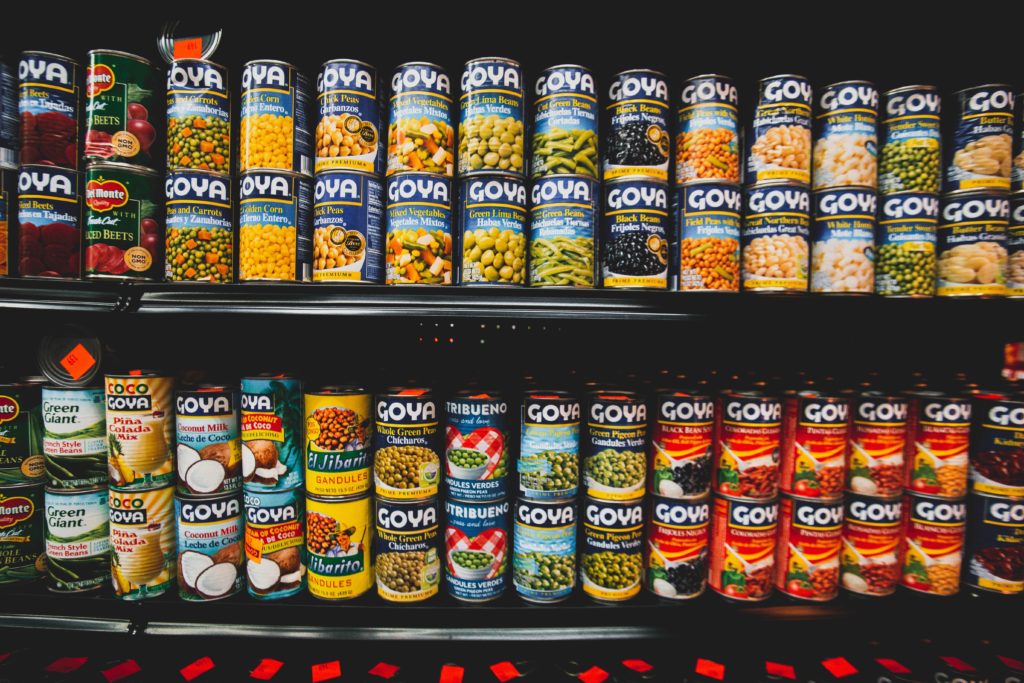 Canned vegetables are another useful pantry staple for power outages. For example, you can combine drained canned corn with any chopped vegetables you have on hand and toss with a dressing made of equal parts vinegar and olive oil, fresh or dried herbs (basil is especially delicious), and a little salt and pepper for a quick corn salad. Add a drained can of beans and some crumbled cheese for extra flavor and protein.

Canned tomatoes are also useful in a pinch. Combine a can of diced tomatoes — keep the juice this time — with diced onion, chopped cucumber and peppers a little hot sauce or cayenne pepper and salt and pepper. Drizzle with olive oil and top with fresh herbs. Add a drained can of chickpeas to make this tasty salad a little heartier.
Make vegetable noodles
Carrots, cucumbers and beets can be spiralized into noodles (or, if you do not have a manual spiralizer, cut into ribbons with a peeler) and then tossed with seasonings like oil, vinegar and herbs for a no-cook pasta dish. You can also make a peanut sauce out of peanut butter, soy sauce, a splash of vinegar and a spoonful of honey, as well as sesame oil, a clove or two of minced garlic and a few drops of hot sauce.
Have a taco night
If you have access to your stove, tacos are a delicious and easy meal — simply cook up some canned beans, canned corn, whatever vegetables you have and pile them onto tortillas — but even if you are working totally oven-free, you can have a taco night. Combine a can of chopped tomatoes, canned beans, canned corn, avocado and fresh cilantro. Toss everything together with lime juice, a splash of vinegar, a few spoonfuls of honey and Dijon mustard along with garlic powder, salt and pepper to taste. Pile the raw taco salad into tortillas and enjoy. If you thought ahead and have grains already prepared, you can also have taco bowls.
Embrace canned fish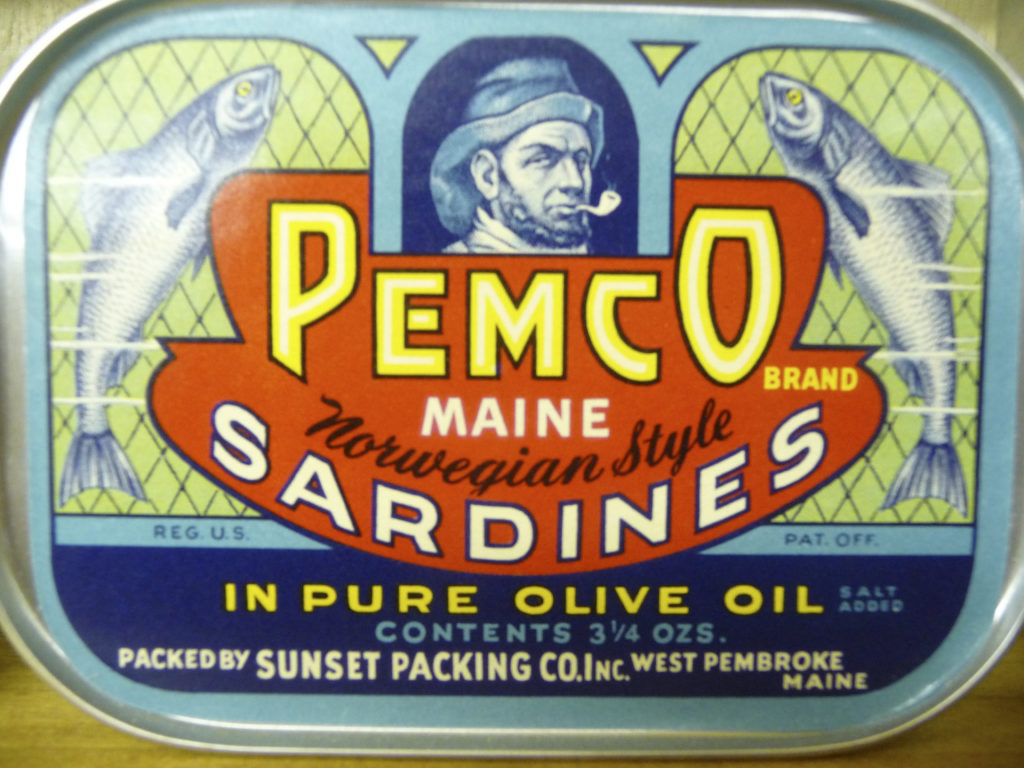 Canned fish is a great source of no-cook protein in a power outage. Combine chunks of canned salmon or tuna with cubed avocado, chopped tomato, and cucumber. Toss with lemon juice or white vinegar, olive oil, salt and pepper. You can eat it with crackers, tortillas, on a sandwich or plain.

Jarred, store-bought mayonnaise will stay edible for about eight hours at room temperature — between 68 and 72 degrees Fahrenheit — so you can also take advantage of that time to make a quick tuna salad with mayonnaise, mustard and chopped onion or celery and salt and pepper to taste. A pinch of curry powder will also take your tuna salad to the next level. 

Or, eat salty fish straight out of the can with crackers or as a sandwich. Sardines taste delicious on bread with a little bit of mustard, fresh greens and sliced tomato. 
Put your greens to work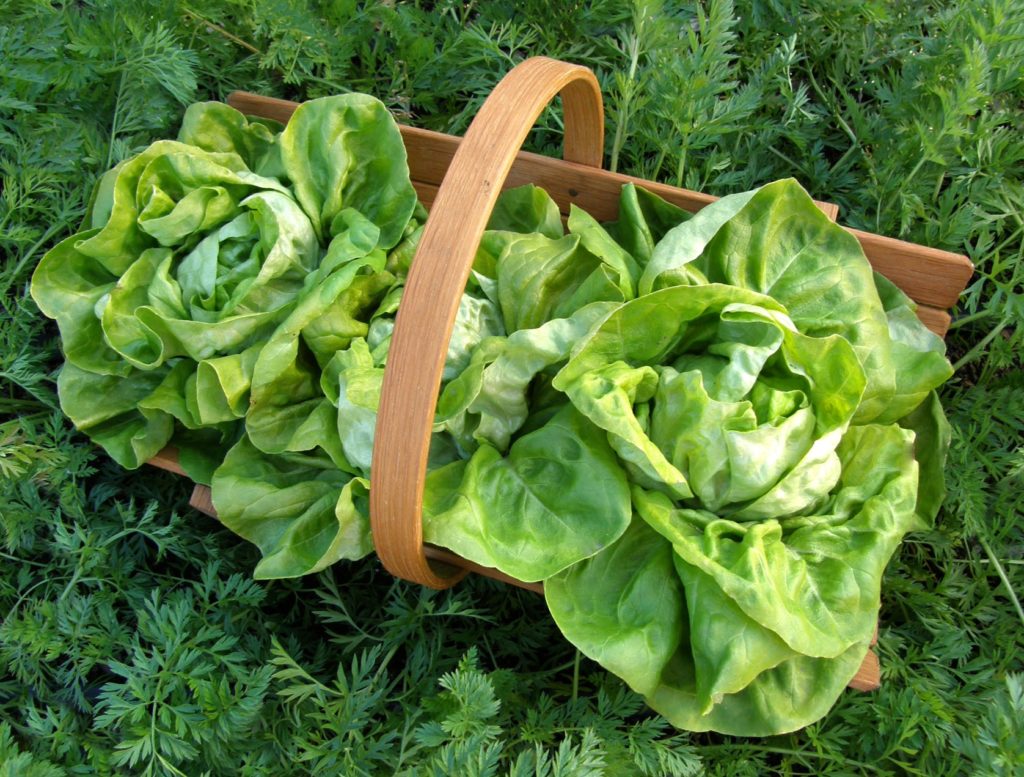 Leafy greens will stay fresh without the refrigerator. Chop up whatever leafy greens you have and toss them together with a simple dressing of oil and vinegar or lemon juice, plus salt and pepper to taste (note that kale will have to be massaged if eaten raw). You can bulk up your salad with cubed bread, nuts, cooked grains or toss in some canned corn or beans. 

If you have lettuce, consider making lettuce wraps. Mix up a quick tuna salad or smashed bean salad and, instead of putting it on crackers or bread, wrap it up with big lettuce leaves for a fun, healthy twist.
Prepare powerless breakfast
If you think you might lose power overnight, you can prepare oats for the next morning.  Mix rolled oats with water or shelf-stable plant-based milk (and chia seeds, if you have them — that keeps it extra moist) and let it sit overnight on a counter. In the morning, add peanut butter, sliced fresh fruit, raisins, other dried fruit and a little cinnamon.

If you need a coffee fix, you can make whipped coffee and pour it over shelf-stable plant-based milk. All you need is instant coffee, water, sugar and a little bit of elbow grease if the electricity to run a hand mixer is not available to you.
Try to salvage your refrigerated and frozen goods
If the power goes out, there are steps you can take to make sure your refrigerated and frozen food doesn't spoil. The most important thing is to keep refrigerator and freezer doors closed as much as possible. If unopened, a fridge should keep food cold for up to four hours (though you should keep a thermometer in your refrigerator to be sure) and a full freezer will keep things cold for 48 hours. 

You can also use dry or block ice to keep a refrigerator and freezer cold if the power goes out. If you do not have ice (or can't find it at the store), fill a couple freezer-safe bags or plastic containers filled with water inside and put them in the freezer in advance of the projected power outage. Also, group foods together in the freezer to create an "igloo effect," which the U.S. Department of Agriculture (USDA) says will keep food cold longer.

If you take proper measures and the power outage is quickly remedied, you may not have to throw anything away. Foodsafety.gov has a list of the foods that you can keep and which you should throw away if power outages last longer than two hours.