How to upcycle an old sweater into fingerless mittens
by Katie Smith
That beloved sweater was a warm comfort until the moths got it. Or the dryer. Or an errant pen. Here's how to give it new life: upcycle an old sweater into fingerless mittens.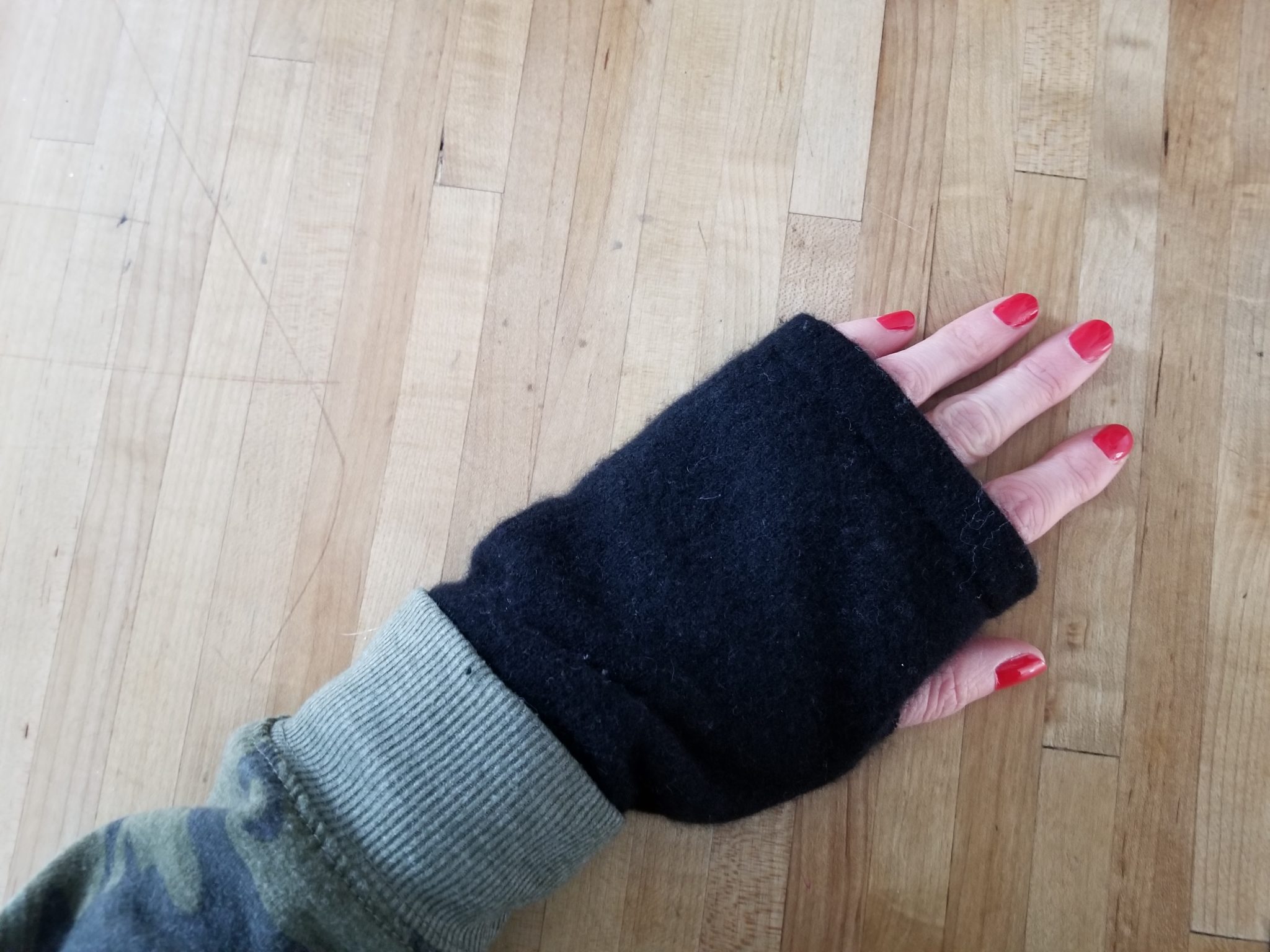 Do you have a beloved cashmere or merino wool sweater that you've outgrown or accidentally shrunk in the wash? Or perhaps the moths got to a beloved, warm sweater, leaving holes. If so, don't throw it out.
We can reuse that soft, cozy sweater with a few cuts and about 15 minutes. This easy project for how to upcycle an old sweater into fingerless mittens will transform your ruined sweater. Then you'll have a great pair of fingerless mittens to keep your hands warm on cold days. 
Don't have a damaged sweater? Run to your nearest thrift store and pick one up.
Supplies: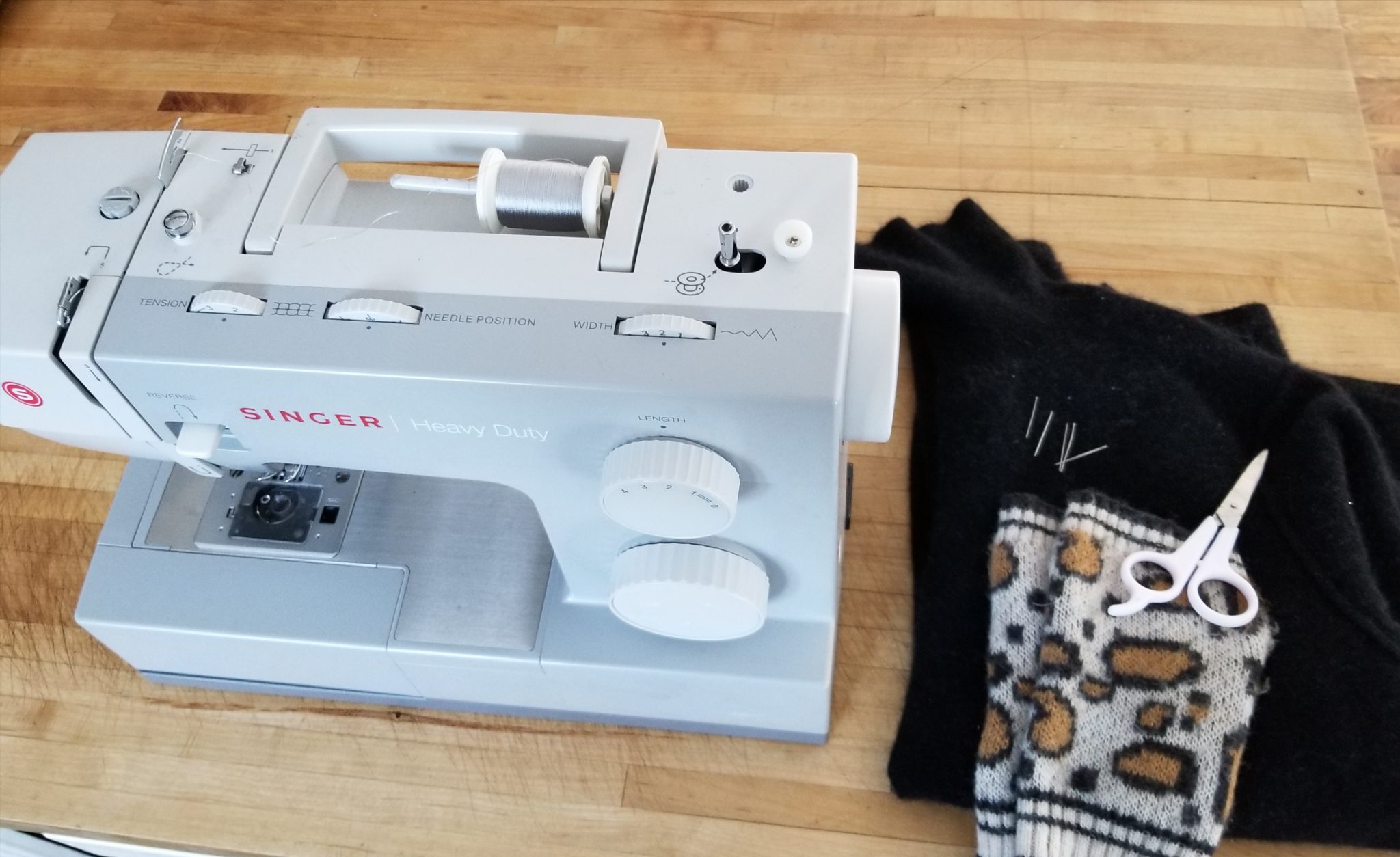 You need a pair of scissors, a few pins, a sewing machine or thread and needle, and another pair of fingerless mittens to use as a pattern. However, if you don't have another pair, you can use your hand as a pattern to upcycle an old sweater into fingerless mittens.
Directions and Tips: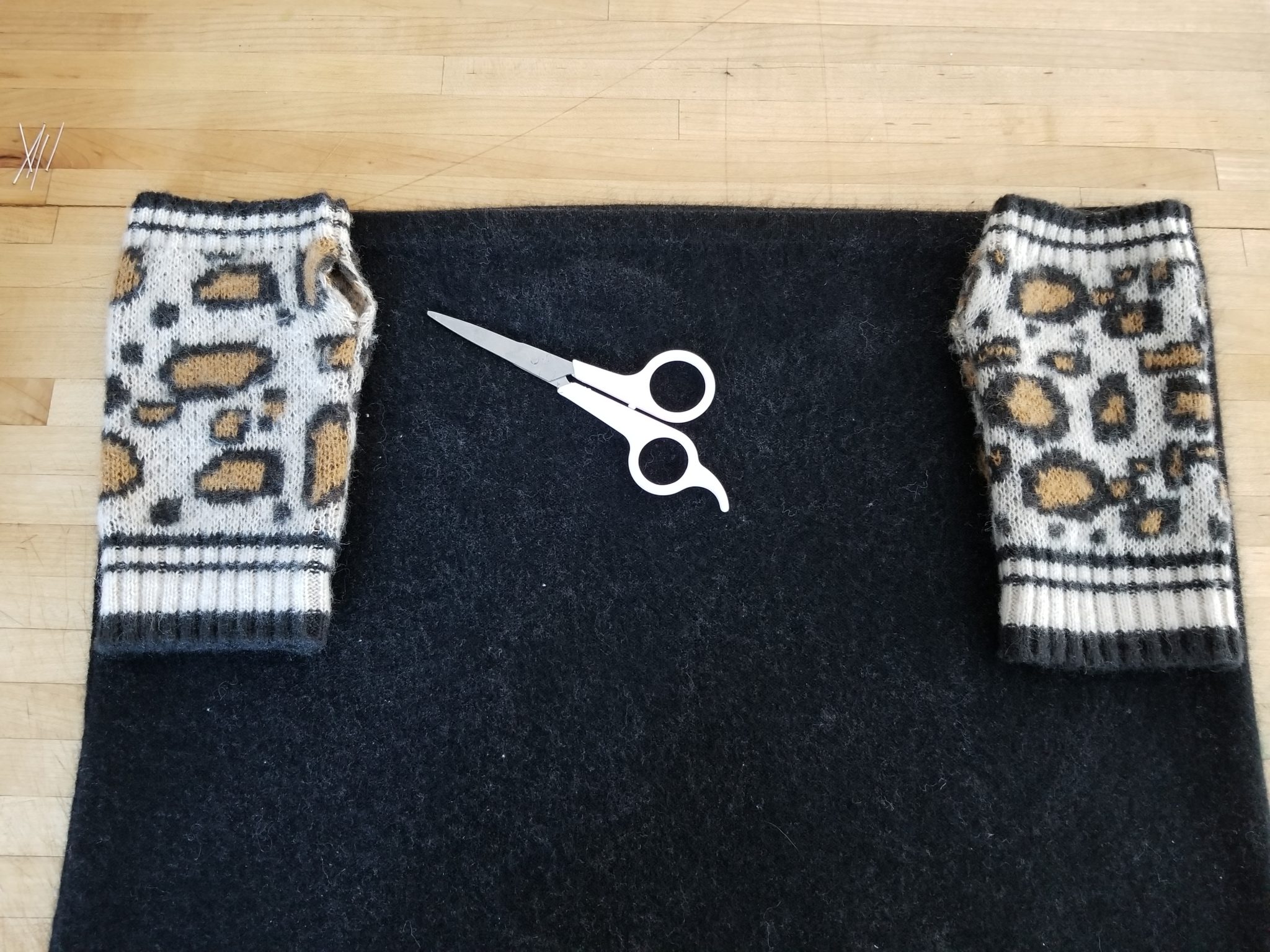 First, you need to felt your sweater if you haven't already done it by accident: To do this, you simply wash it in hot water and throw it in the dryer. This keeps it from unraveling where you cut it, which is great because you don't have to hem any raw edges.
Next, turn your sweater inside out, and place your hand or fingerless mitten down so that one side is tight up against the edge, and the top of your glove is at the bottom of the ribbed edge of sweater. If your sweater doesn't have a hem or ribbing at the bottom, don't worry– remember it was felted so it will not come unraveled. The ribbing just adds a finished look. I like to utilize the edge of the sweater so there is only one seam to sew. Remember: the edge you cut is where your thumb hole will be.
Make a straight cut, leaving about a 1/4″ extra for seam allowance, to your desired length, then cut across to the sewn seam of the sweater so you have a rectangle.
Repeat on the other side of the sweater using rectangle you just cut as a pattern— remember to match sewn edge to sewn edge.
Leaving your pieces inside out, pin up the seam leaving an opening for your thumb (about an inch or so). It's best to try them on and see where you want your thumb opening– it's really up to you.
Hand sew, or use your sewing machine to sew up the are edges (don't forget about that thumb opening), and turn right side out. Don't worry about perfection here. Fingerless mitts are slouchy and very forgiving.
You now have a perfect pair of fingerless gloves that you can wear all the time and throw in the wash. It's wonderful when we can save something we love, and turning a favorite piece of clothing into a favorite accessory is great way to upcycle.
This originally appeared in Bangor Metro, March/April 2018.