How to shop winter farmers' markets
Fresh, local produce can seem scarce in the winter. Though many farmers markets close in the winter months, some markets will continue to operate even after the growing seasons have ended. Winter farmers markets not only bring fresh food to the communities they serve but also allow farmers to continue building rapport with their customers.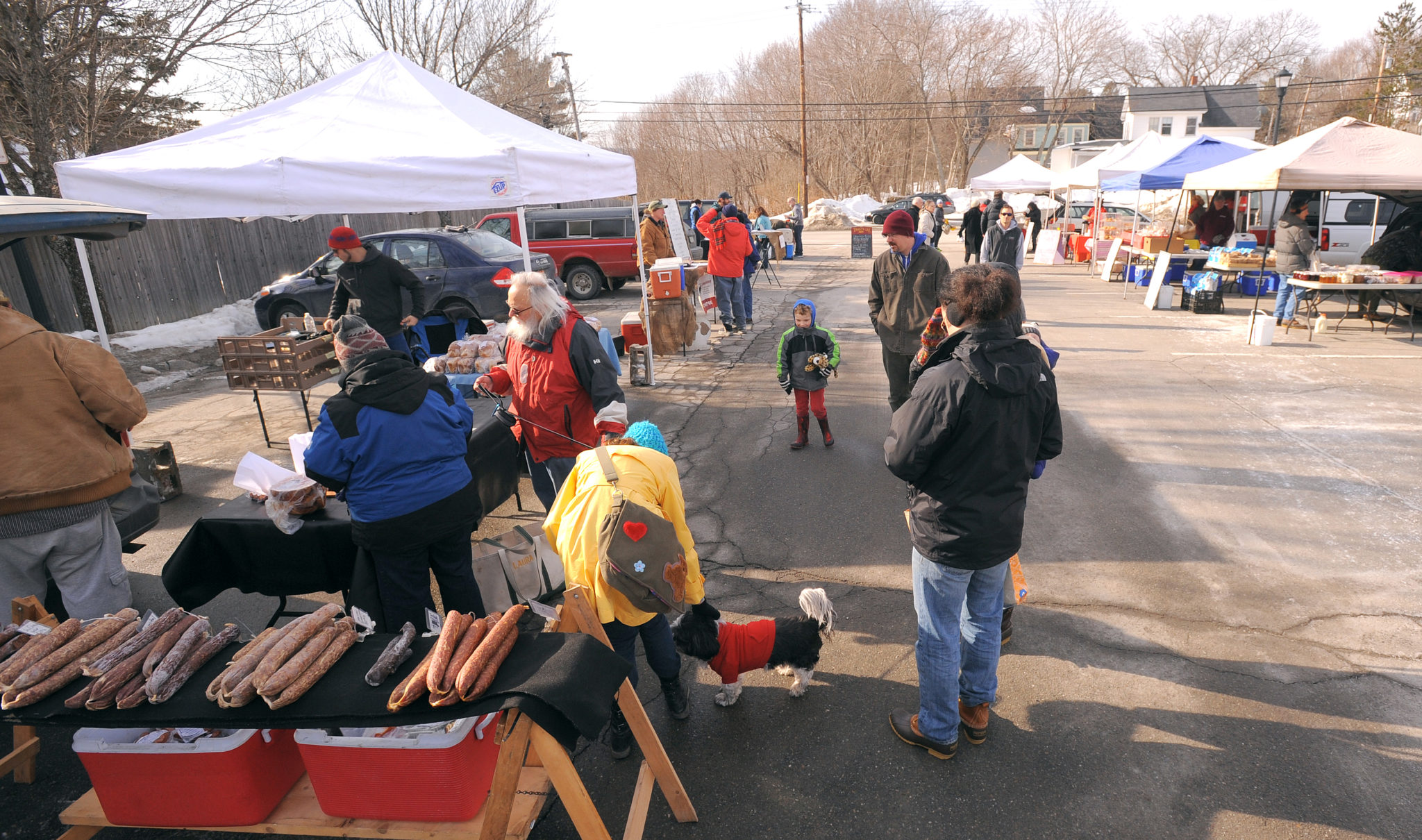 "We enjoy the fact that the market is there all winter so when we come in with our spring harvest, the customer base is already there," says Tom Roberts, owner of Snakeroot Farm and charter member of the Orono Farmers Market in Orono, Maine.

First-timers at a winter farmers market can expect some variance in location and products available when compared to their usual farmers market shopping experience. But don't let those differences stop you from making your weekly market trip; winter farmers markets are a great place to get fresh food and a healthy dose of community spirit.

How to find a winter farmers market
Some winter farmers markets will brave the cold, but others tuck themselves away indoors. "The indoor ones are a lot more pleasant, but sometimes they're harder to find," Roberts says. "They're less obvious, because they're inside a building with a few signs."

The farmers at the Orono Farmers Market brave the harsh Maine winters and continue holding the market outdoors while other area farmers markets move inside. Visibility is the advantage to staying put; the disadvantage is that some of the produce may freeze and spoil in the cold (celery will wilt after becoming frostbitten, but other crops like broccoli are fine to eat even after they've undergone a little bit of frost).

To find an indoor winter farmers market, your best bet is to look online. Check the website for your favorite summer market to see if they have a winter location. Area farmers market federations will usually have a list of winter markets available. Farm Aid also provides an interactive map of winter farmers markets around the country that you can use to locate one by you. Check the market's website or Facebook page to make sure they are still operating.

What to expect at a winter farmers market
At winter farmers markets, there are usually more vendors selling valued added products than selling fresh fruits and vegetables. "We have a lot of prepared food vendors, and a lot more vendors who aren't selling produce,"  says Janel Wright, market manager at the Cambridge Winter Farmers Market in Cambridge, Massachusetts. Winter farmers markets can also give local artisans and craftspeople a place to sell their wares.

But just because the market isn't brimming with berries doesn't mean there is no produce at all. "There is a more limited selection, but I'm always so surprised at what is still being sold," Wright says.

What produce can you buy at a winter farmers market?
As with all farmers markets, the produce will vary by location, but most farmers sell produce from their fall storage. Root crops like turnips, beets, rutabaga, carrots, and potatoes will be available, as well as onions, garlic, leeks, and different kinds of squash.

Other farmers who have invested in greenhouses will have some cold-hardy greens like kale, spinach, arugula, swiss chard, microgreens, and sprouts. Mushroom vendors are also popular at winter markets.

"The fruit is definitely an area where you see more limitations," Wright says. "At least at our market, fruits will be mostly apple and pears stored from the fall." Other locations may have cranberries or citrus available.

The best strategy may be to embrace what is available. "Go into it with an open mind," Wright suggests. "Be experimental with seasonal cooking, and get to know your root veggies a little bit more."

Tips for shopping your winter farmers market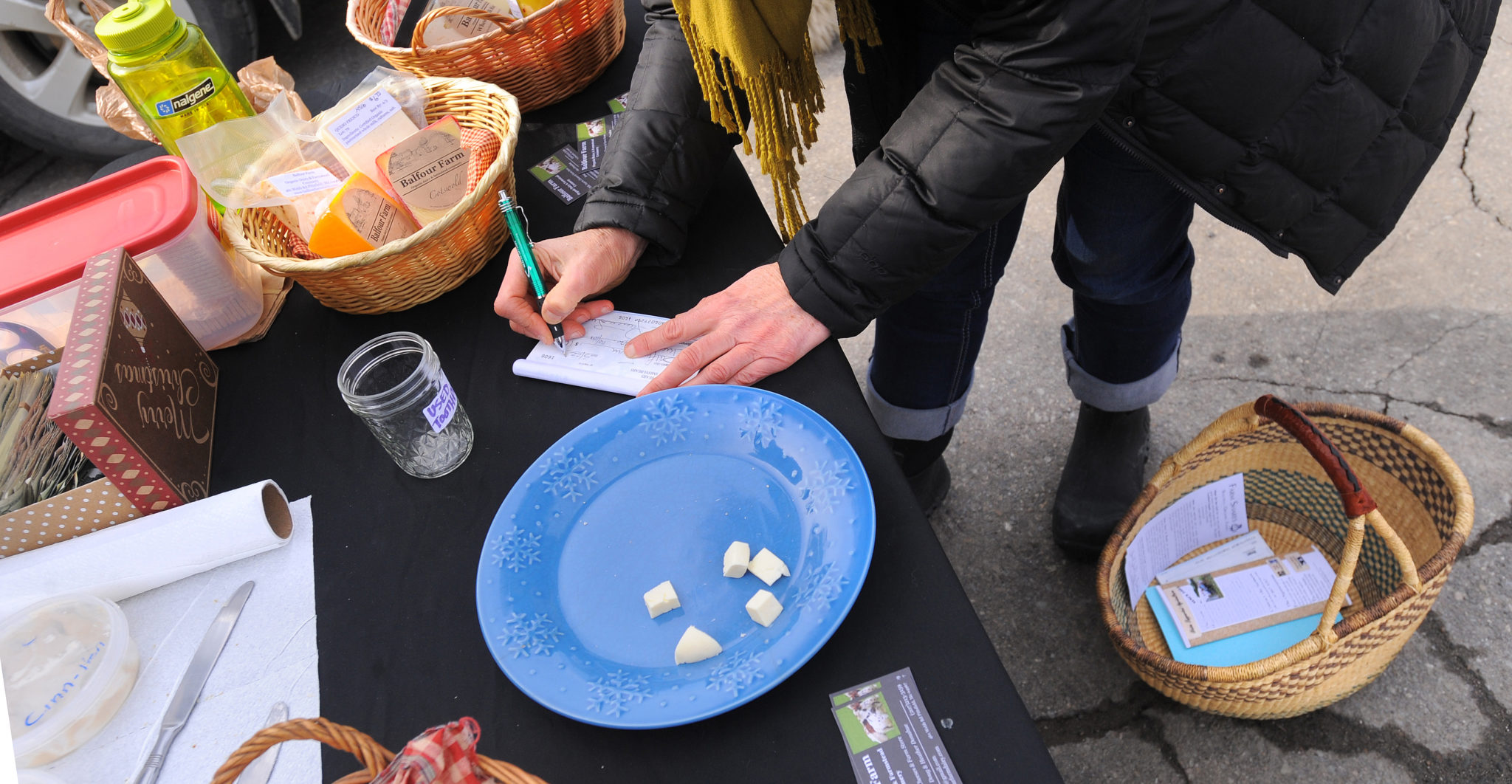 Check the market Facebook page before you go. Roberts says any closures for inclement weather will likely be posted here, as it is the easiest way for farmers to quickly disseminate information to a lot of people.

Dress for the occasion. "You have to think about what your market experience is going be and dress accordingly," Roberts advises. If the market is outside, bundle up and wear warm shoes. If it is indoors, strategically layer. "Once you're in the building, you don't want to be overdressed because you can't shop decently," he adds.  

To keep the cold at bay at outdoor markets, keep moving. If there's a line at the produce stand that you like, Roberts suggests you take the opportunity to lap around the market to see what else is available — you never know what new or interesting goods you may find.

Winter farmers markets will probably be less crowded than their warm weather counterparts, but the intimacy of the market experience is also what makes it a great community space during the dark winter days.

"Farmers markets are a place for people to find fresh produce as well as other local goods, but it's also a space for people to gather and be community oriented," Wright says. "I feel like there's a greater need for that in the winter months."