In recent years, the term "micro farming" has buzzed around trendy agricultural circles like a bee in a pollinator garden, leaving many farmers wondering what exactly it means. Micro farming is small-scale, high-yield, sustainably-minded farming, generally conducted by hand in urban or suburban areas.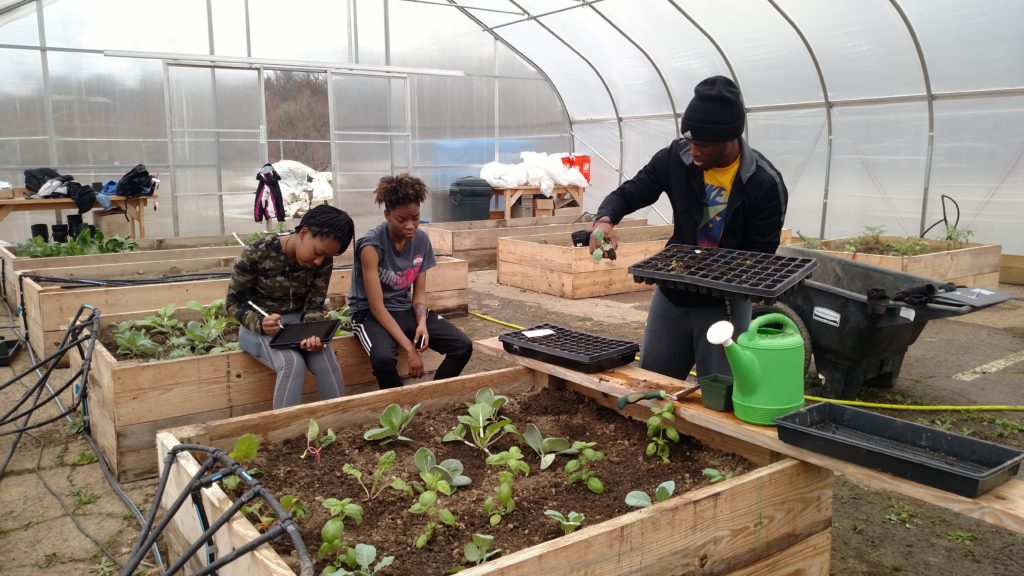 "We can't have a ginormous farm in the middle of Austin, Texas," laughed Sarah Holdeman, project team leader at the UT Microfarm, an on-campus, student-run microfarm at the University of Texas at Austin.

Many sites, including Maximum Yield magazine, defines micro farming (or "microfarming," as it is sometimes written) as farming on less than 5 acres, though the exact acreage matters less than the principles of efficiency, sustainability and productivity

"It is productive farming on a smaller scale, said Kip Curtis, associate professor of environmental history at Ohio State University, who developed the Ohio State Mansfield Microfarm with university students. "On one-third of an acre [on a microfarm], I can get an acre-and-a-half's worth of vegetable production compared to field production."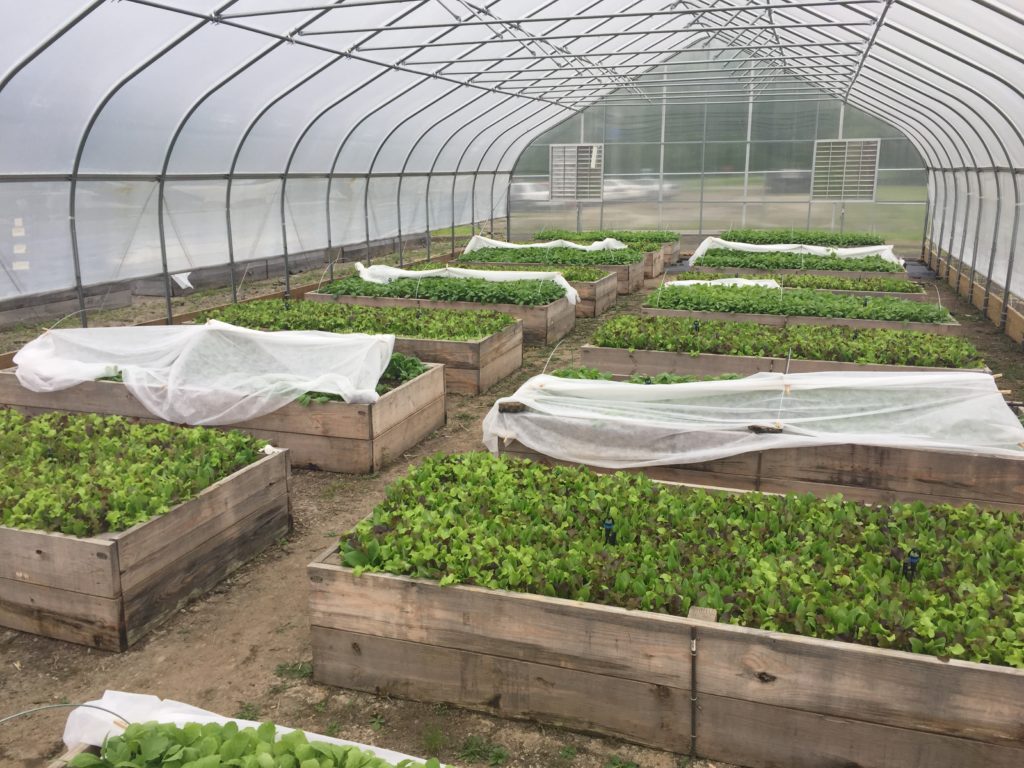 The many kinds of micro farming
Microfarms serve many different purposes. Some, like the half-acre UT Microfarm, are educational. The Ohio State Mansfield Microfarm was created to address specific research problems about food sovereignty.

"My goal was to figure out how to address the low-opportunity situations that present themselves in food deserts in low-income urban centers in the Midwest and Rust Belt cities," Curtis said. "The idea was to come up with a site that was small enough to be managed by a single farmer, but produce a supplemental income of $30,000 to $40,000 a year."

For food deserts that are located in densely populated urban areas with little land to spare, microfarms seemed like a perfect fit.

"One of the design necessities was to maximize opportunity," Curtis said. "You need to keep it small enough for the individual. There are a whole bunch of places where individuals are in need and seeking an opportunity [like micro farming]."

Other microfarms are commercial. Unlike many traditional commercial farms, commercial microfarmers often focus on high-value specialty crops, like microgreens, mushrooms or cut flowers, because they do not produce large enough quantities to provide staples that can be grown on a larger scale.

"Crops that grow quickly in small spaces are ideal for micro farming," said Anika Wilson, owner of Bad Rabbit Flowers in southern Maine. "That's why you see a lot of microfarms that deal in salad greens and herbs."

Why start micro farming?
The size of microfarms not only naturally lends itself to urban and suburban areas with limited land, but because most microfarms are managed by hand, they do not require large tools. 

"You don't need to get a tractor in there, so you're not wasting 50 percent of your space with your vehicle," Curtis laughed. 

In the same vein, micro farming requires fewer upfront capital costs.

"I personally started this endeavor on a small scale because its cost-effective and manageable," Wilson said. "I was able to start with virtually no meaningful investment, and that was huge for me."

Microfarms also do not often require paid labor.

"I cultivate about a quarter-acre, which is doable by myself, so I am not dealing with staffing, managing and paying employees," Wilson added. 

The intimate interaction with plants afforded by microfarming allows farmers to quickly spot pests and disease.

"The space is small enough for you to walk through, so you're able to address a multitude of issues that increase your productivity," Curtis said. "There's a whole lot of ability to be nimble. When you're dealing with natural systems, the more nimble you can be, the better."

This flexibility and direct access to local markets also advantages farmers who are selling their produce.

"Because I can be nimble and I can target my produce, I can get a higher price point," Curtis said.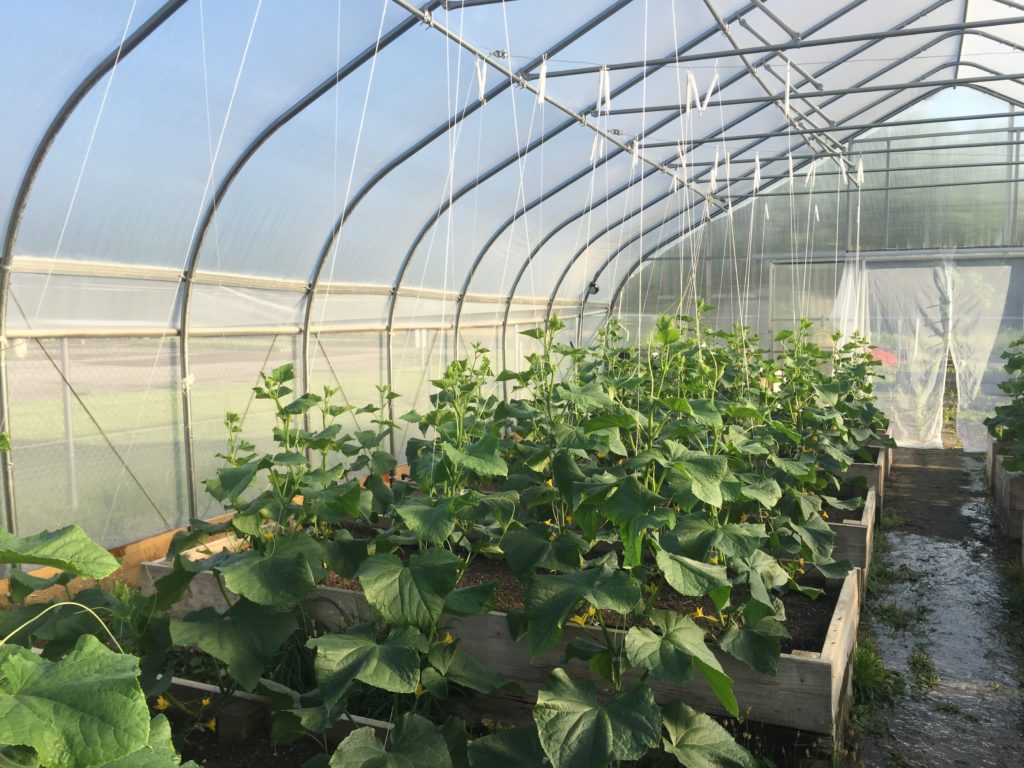 The challenges of micro farming
Maintaining the health of the soil is essential for micro farming, especially given the size of the plots. Holdeman said that at the UT Microfarm, the student volunteers regularly plant nitrogen-fixing legumes like beans, rye and barley to bring nutrients back to the soil after a harvest.

"It's kind of a way of giving the land of break, letting it breathe and returning nutrients to it before you produce more food," Holdeman said. "We can't expect plants to just indefinitely do that without returning nutrients to the soil."

Aspiring urban microfarmers may struggle to find land in densely-populated, highly-developed cities.

"We are on university land, but I think that a struggle for a lot of people that want to start at a small scale is having access to land," Holdeman said. 

As with selling vegetables in general, microfarmers need to find a market for their produce. Some experts recommend that microfarms partner up to adequately fill a market.

"A single microfarm doesn't produce enough vegetables to compete effectively on the food market," Curtis said. "Our design puts at least a dozen together on a cooperative and aggregate and compete in a local food market."

Though micro farming requires fewer paid laborers than traditional farms, the manual work is more intense for individual farmers.

"It's very labor intensive," Holdeman said. "We have 40 volunteers come every Sunday. There are shovels in the dirt and we're not using a giant tiller. That wouldn't be possible on an industrial scale farm."

Weeding is especially challenging.

"Because the amount of land that I cultivate is so small, things like hand weeding work for me where it would not on larger farms," Wilson said. "I don't think that having a small farm that is cultivated by only one or two people is something that you can do if you don't fully enjoying the whole process."

Ultimately, though, the micro farming experience can be more satisfying for the farmers.

"Having a smaller scale farm means that people are more closely connected to the land," Holdeman said. "There's a therapeutic aspect to it. You have less machinery and people are therefore more involved and more satisfied with the process."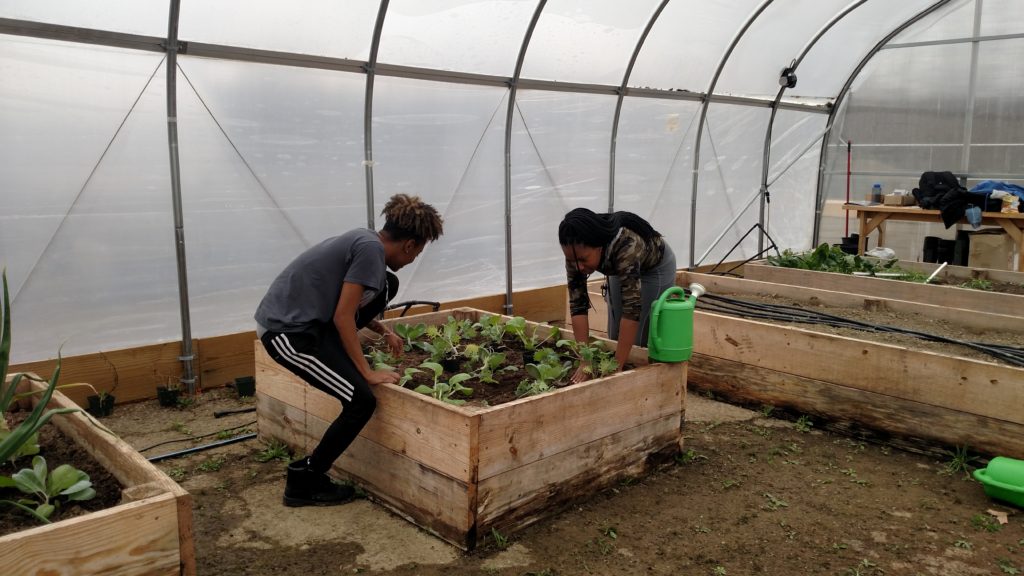 The future of micro farming
Many farmers consider microfarms the future of farming. According to the U.S. Census Bureau, over 80 percent of Americans live in urban areas, even though rural areas cover 97 percent of the nation's land. Starting productive, land-efficient farming systems like microfarms in cities can help bring food systems closer to the populations they feed.

Curtis said that adding microfarms in low-income urban areas will keep food economy dollars in the communities, beautify the cityscape, increase communities' ability to respond to crisis and increase access to healthy food.

"We're seeking to be transformative," Curtis said. "We need to do food better."