How to make DIY weighted eye masks
Weighted masks are fabric sleep masks with rice or pebbles inside them to create weight against the pressure points around the eyes and face, which make them great for stress and even better for headaches and migraines. Adding essential oils goes the extra mile and helps with sleep, stress and relaxation.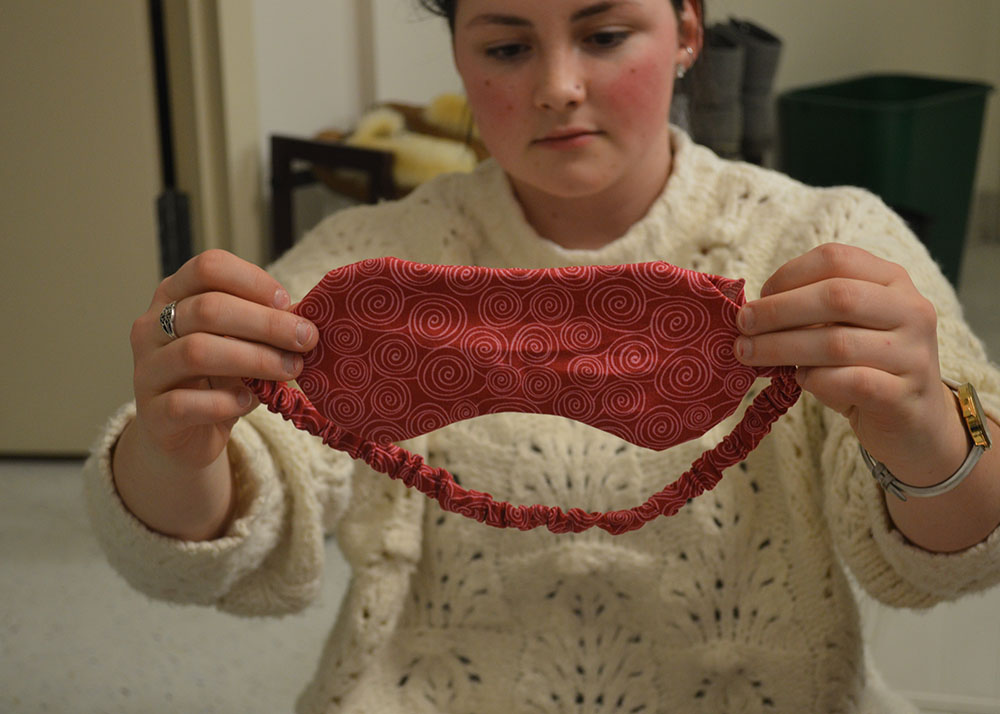 Charlotte Mooney, a forensic science student at Husson University, shared her original step by step method for making weighted eye masks. Mooney was inspired to make these masks after her brother made her family rice pack compresses this past Christmas.

Mooney also sells weighted eye masks on her Etsy page, which she opened at the end of January to make some extra money for school expenses.

"I've always enjoyed sewing because I've had sewing classes before. But now I've found a way to do something I enjoy and make money too," Mooney said.

Materials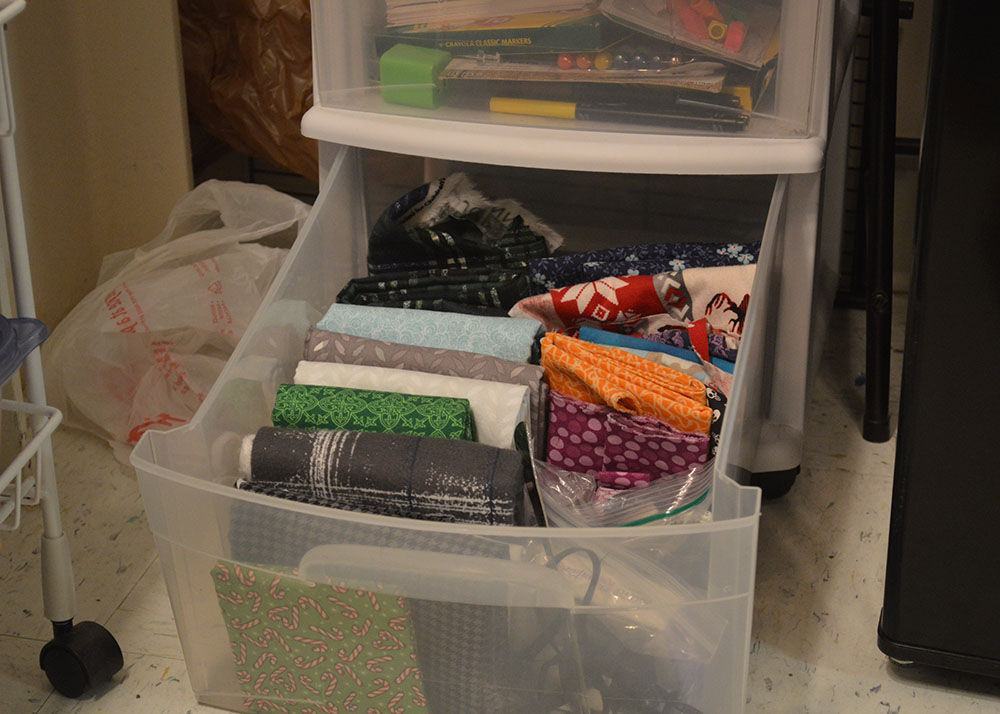 Eye mask template
Cotton or flannel fabric
Fabric ruler
Pencil
Sewing machine
Thread
Needles
Elastic
Scissors
Rice
Essential oils of your choice
Mooney decided to use rice because it has a good weight, so it creates pressure on the eyes. Rice absorbs the essential oils well, and maintains its temperature easily. You can put the mask in the freezer for a cooling effect, or microwave it for some heat.

Without distractions, the project takes about 2-3 hours total, according to Mooney.
Instructions
Use eye mask template to cut out fabric of choice — cut 2 pieces. "Pro tip, pin template to the fabric so it doesn't move," Mooney said.
Measure elastic based on head size, temple to temple. "I usually do 15.5 inches," Mooney said.
Pin mask fabric pieces together so correct sides face each other.
Cut another piece of fabric 2 inches x 24 inches.
Once cut, pin fabric together lengthwise to create a 1 inch x 24 inch tube.
At each end of the tube, do a forward stitch and a reverse stitch, then sew the tube. lengthwise. Take the pins out as you go, so they don't break the sewing machine needle.
Trim off extra fabric from the length, approximately ¼ inch between the sewing and edge of the tube.
Use tweezers to turn tube inside out. "Mine are literally tick tweezers, any kind will do," Mooney said.
Take a hook tool, push it through the fabric tube, and thread the elastic through.  "I use an old clothes hanger, but maybe there are more professional tools out there," Mooney said.
Pin mask fabric and elastic together on one end, so when you pull elastic to the other end, it doesn't slip.
Sew tube ends closed.
Thread tube through mask fabric.
Leave about ½ inch of elastic loose on one end, then sew to the mask fabric.
Starting where you sewed the elastic band, sew edges of the mask together, leave about a 1½-2 inch opening to put the rice mix in later. When you get to the other side of the elastic, make sure the band is lined up.
Use elastic to turn mask right side out.
Mix rice and essential oils in separate bowl; carefully pour rice mix inside mask through opening using a funnel or a spoon.
Hand stitch mask opening closed.