DIY Halloween costumes and tips for making them
With Halloween fast approaching, the hunt is on for the ideal costumes that will transform mere mortals into favorite superheroes, movie stars, products or characters. But don't be limited by store-bought costumes! Making DIY homemade Halloween costumes is a creative, crafty, economical way to have a unique costume.  

And here's the thing — you don't have to be an experienced crafter or seamstress to make homemade costumes. Just ask Darlene McSwine, 24, who successfully made her first costume this fall.

"When I was younger, some of my friends' parents made their costumes, and they always came out so much better than the store-bought stuff," McSwine said. "So I wanted to try and do that for my daughter."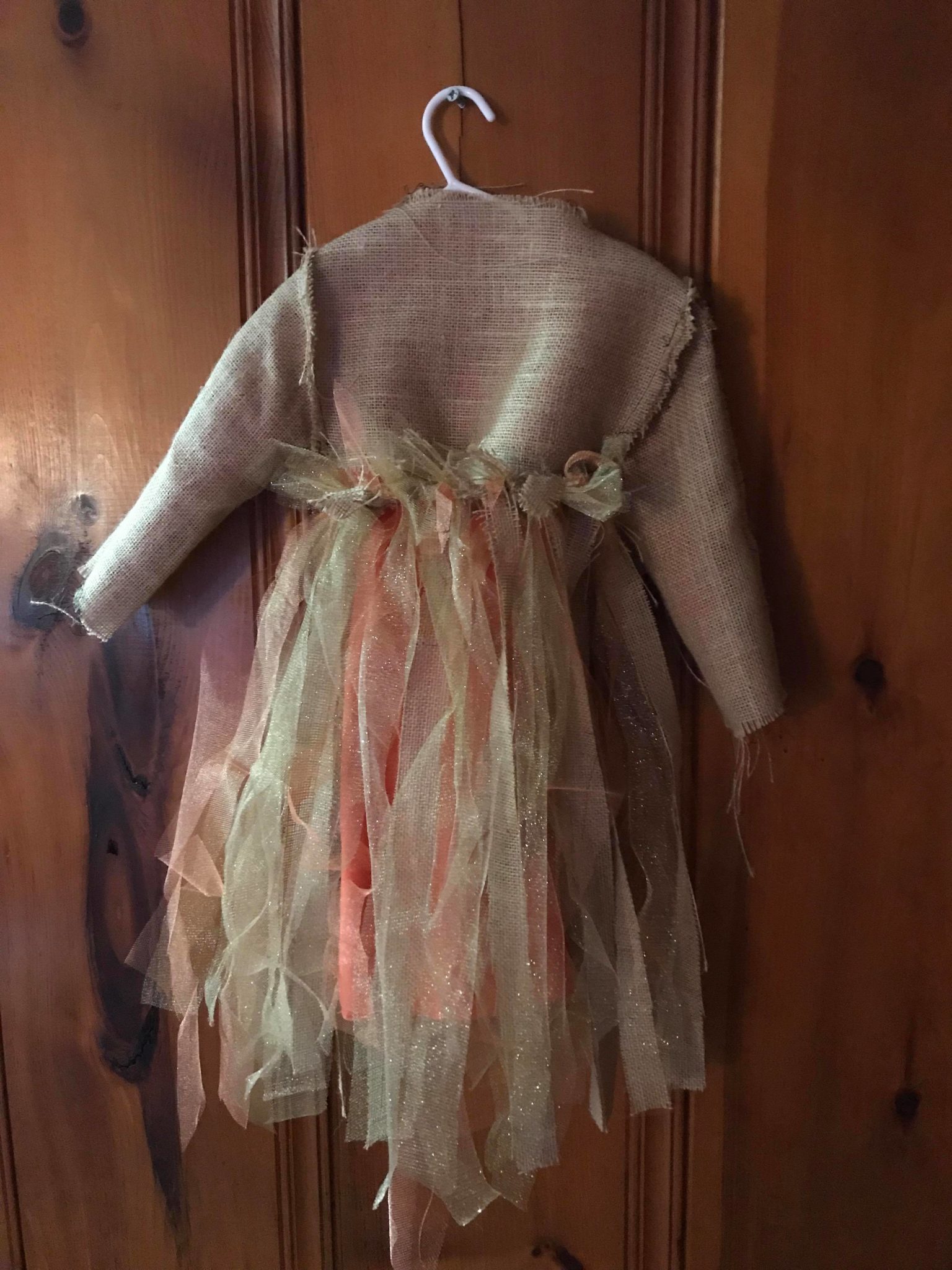 Drawing inspiration from photos she found on the internet, McSwine created a scarecrow-themed dress for her 2-year-old daughter, Sage. Experimenting with burlap, colorful pieces of thule and cotton, she pieced together the outfit, adding a second layer and long sleeves to make it warm enough for the fall weather in Maine, where they live. In all, she spent about $15.

A self described "newbie" at sewing, McSwine said that creating the costume was easier than she anticipated. She didn't have a sewing pattern, so she simply outlined one of her daughter's dresses and improvised.

"At least try it once in your lifetime," she said. "If you hate it, you can go back to buying premade costumes. But give it a shot because it's not as hard as some people think that it is. It only took me a day to do it."

While McSwine is new to the world of costume-making, some have been piecing together Halloween costumes for years. And for first-timers, they have some knowledge and stories to share.

Start early and be flexible.
Melissa and Caleb Swanberg started making Halloween costumes in college when the cost of pre-made costumes didn't fit their budgets. Now married with two young girls, they continue to make their costumes every year, and their biggest bit of advice is to "start early and be flexible."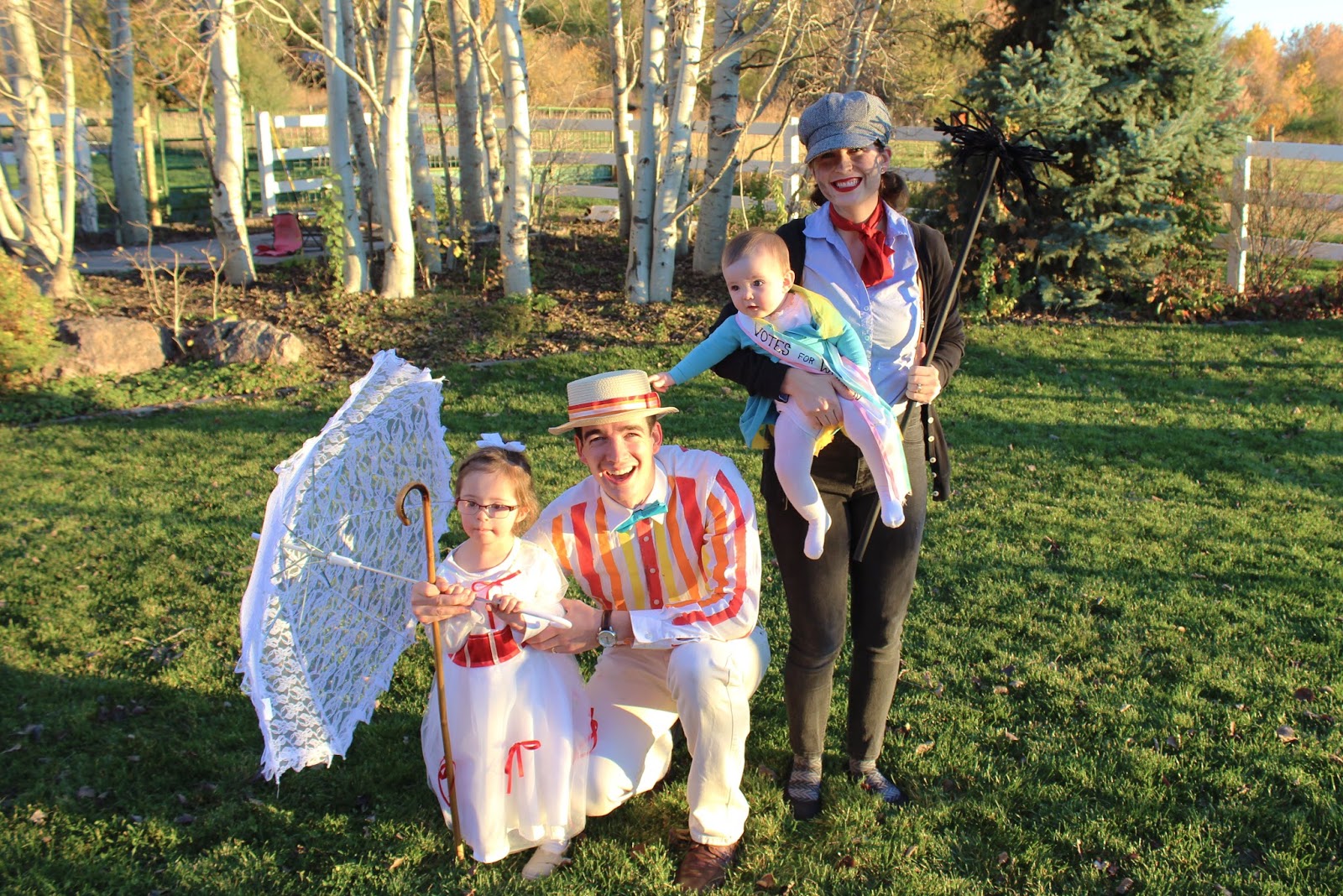 "When I start early I am able to enjoy the process more, and I'm usually happier with the result," said Melissa Swanberg. "The closer it gets to Halloween, the more likely I am to just throw money at the problem instead of finding a cheaper DIY solution."

Last year, all four of them dressed up as characters from Mary Poppins, and while they wanted to find a white blazer for Caleb Swanberg's costume as Jolly Holiday Bert, they couldn't find a cheap one, so they settled with a white dress shirt, instead, and painted red, orange and yellow stripes on it.

"Be flexible and enjoy the process," Melissa Swanberg said. "There's a huge satisfaction that comes from putting together a fun costume out of odds and ends that you have found at thrift stores and craft stores."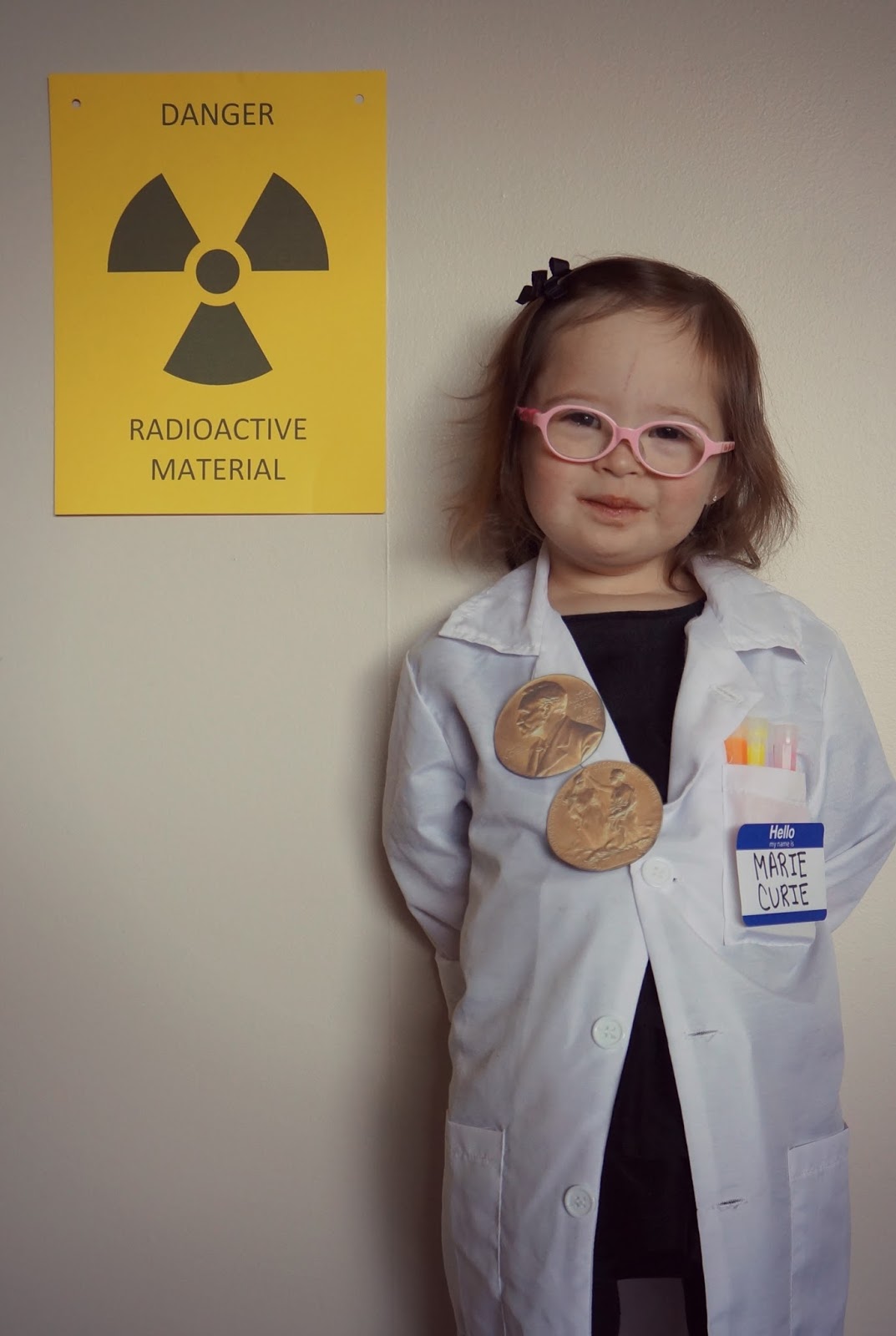 Sometimes being clever is more effective than being crafty. One of the simplest costumes they ever made was the famous chemist Marie Curie, who pioneered research on radioactivity. To transform their then 2-year-old daughter Rosie into the scientist, they had her wear a black dress and tiny lab coat, then placed some glow sticks in her pocket to look like vials of radioactive materials. She also wore a name tag saying, "Hello, my name is Marie Curie" and a few print-outs of Nobel medals.

To join her while trick-or-treating, Melissa and Caleb simply wore black outfits and signs of the radioactive elements that Curie discovered: radium and polonium.

Cardboard can be used to make pretty much anything.
"We've done some really quick costumes with cardboard and duct tape," said Mindy Rowlands.

One year, her children dressed up like Star Wars characters for Halloween, and they wanted the family's golden retriever, Brady, to join them in the fun. So Rowlands used cardboard, duct tape and permanent markers to transform the dog into an AT-AT Walker Star Wars vehicle.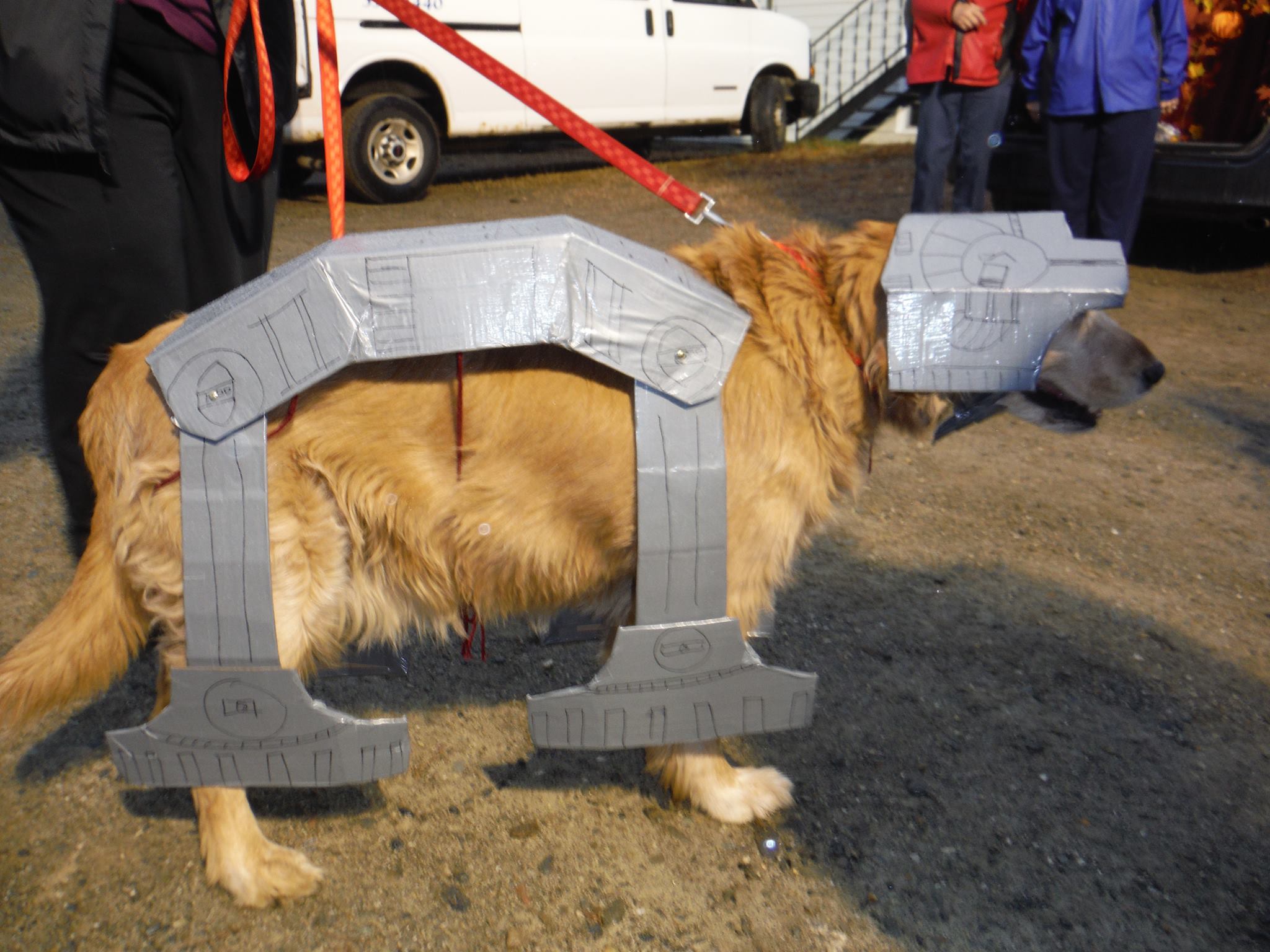 "Brady was such a good sport about wearing his outfit," Rowlands said. "Everyone loved it, and he didn't mind it too much, except when the hat would slide down over his eyes."

Felt can quickly transform regular clothing.
Last year, Kristina Weaver quickly made her son into a cow by covering a white sweatsuit with black felt blobs. For a last-minute costume, it was perfect. Felt is an easy fabric to work with because it doesn't unravel and holds its shape. It's also warm, inexpensive and comes in many colors.

"Felt can be easily added to regular clothes to make all kinds of spots, stripes and other things," said Weaver. "Using a hot glue gun and even safety pins [to attach the felt] keeps this option easy and no-sew."

Involve your kids in the process.
Halloween enthusiasts Alison and Roy Murdoch have fond memories of making their children costumes each year. The holiday was always an opportunity for the whole family to express their "whimsical side." Over the years, they've transformed themselves into sharks, ninja turtles, Power Rangers and more, and they always did it from scratch, on a budget.

"The kids helped, and I think that really made it more fun to them, to help design what they were going to be," said Alison Murdoch.

One of Alison Murdoch's fondest memories of Halloween is baking ghost cookies with her then 3-year-old son and dressing him up in a homemade spider costume for school. Her children are now grown, and these vivid memories have made the extra effort worth it, she said.

Repurpose pieces of past costumes.
If you're on a tight budget or don't have the time to purchase new material, resurrect a costume from years past and make a few alterations to breathe into it new life.

"I am not creative but one year my son — a toddler at the time — wanted to be a hockey puck," said Jonel Thames Leake. "We dressed him in sweatpants and a sweatshirt and made large circles out of cardboard and painted them black. We used rope to tie the circles together over his shoulders. The next year, the circles were used by a friend who dressed in white and was an oreo cookie!"

Think outside the box when it comes to materials.
A creator of elaborate Halloween costumes, Marion Sprague attributes her love of dressing up to her background in theater. For her, Halloween is a time to get creative, and maybe go a little over the top.

This year, Sprague decided to become the snowy owl Hedwig from Harry Potter, but she had a problem.

"I knew I didn't want to use real feathers," said Sprague, who is a bird enthusiast as well. "But I had no clue what to do instead … I found one photo [online] of a little girl's costume that used some sort of white shiny fabric. It reminded me of those silk rose petals, and I thought, why not?"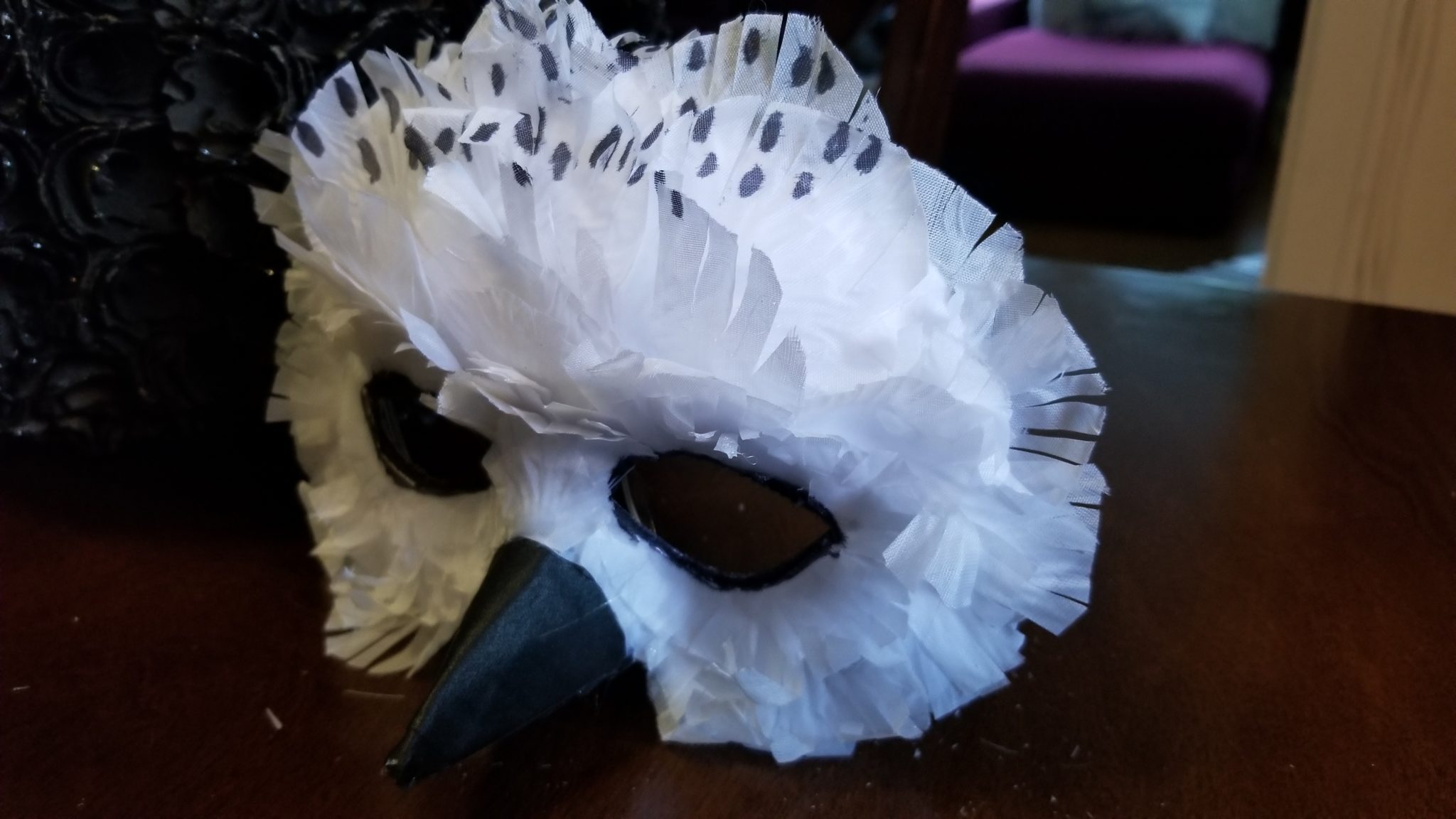 Sprague carefully arranged white silk petals on a mask, then cut little slits in the petals and drew black marks on them to make them appear more feather-like. The effect is stunning.

Don't get stuck surfing Pinterest.
While it's tempting to gather ideas from the internet, sometimes the best costume ideas come from other sources — or straight from your imagination.

This year, Kristin Beauchamp is making her son and daughter, ages 8 and 6, into astronauts because they both are currently fascinated by space.

"My son is super into Mars and rovers and space exploration, and his little sister is really into stars and the planets," she said.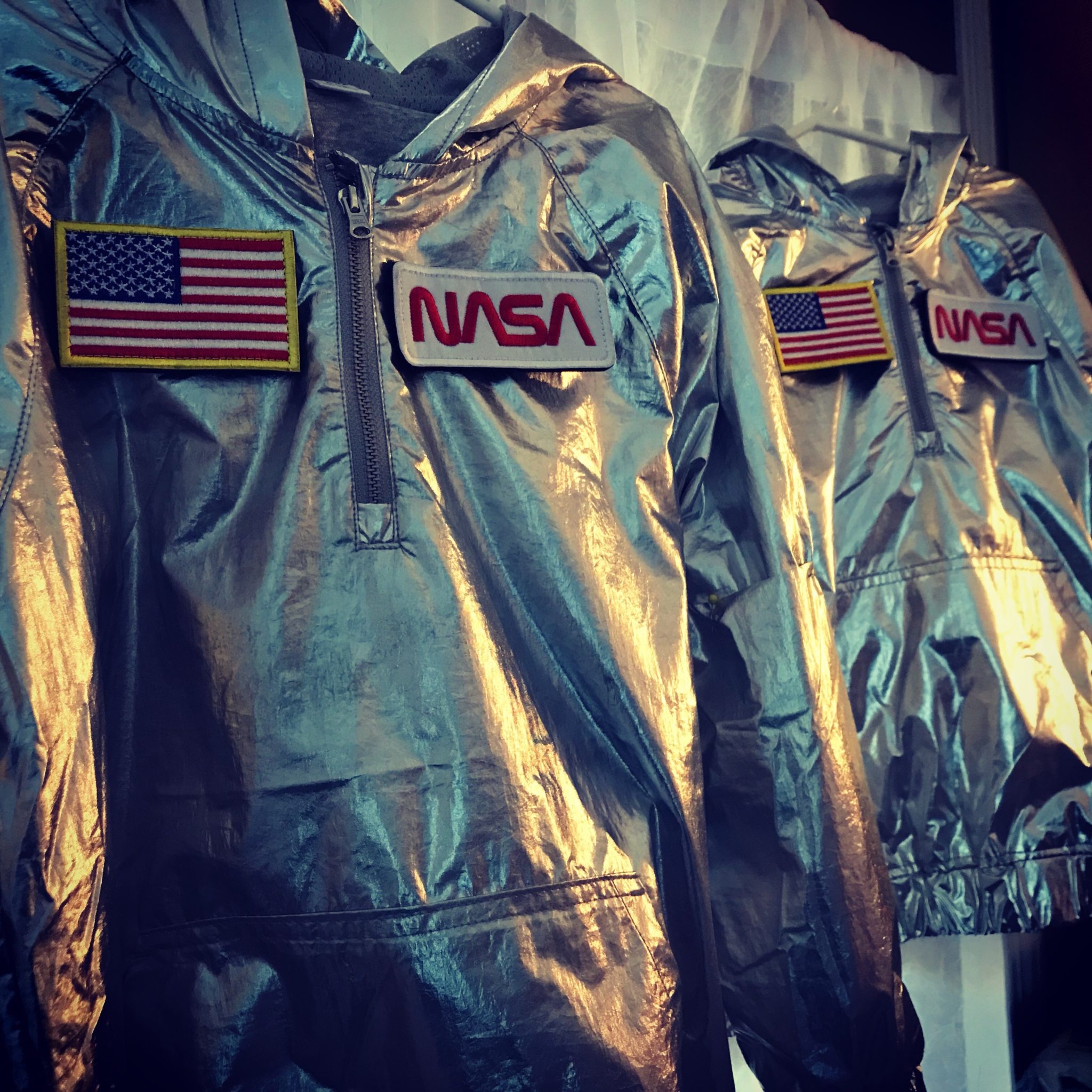 To create the astronaut uniforms, Beauchamp plans to sew NASA badges on silver jackets she found on clearance and build their helmets out of paper mache, using big round balloons as forms. She planned to keep the helmets simple, but her son has already expressed the desire to add gauges, levers and lights to it — to make it seem more authentic.

"I've have a red wagon I've used to pull them around in," Beauchamp said. "So I'll deck that out to make it look like a rocket ship."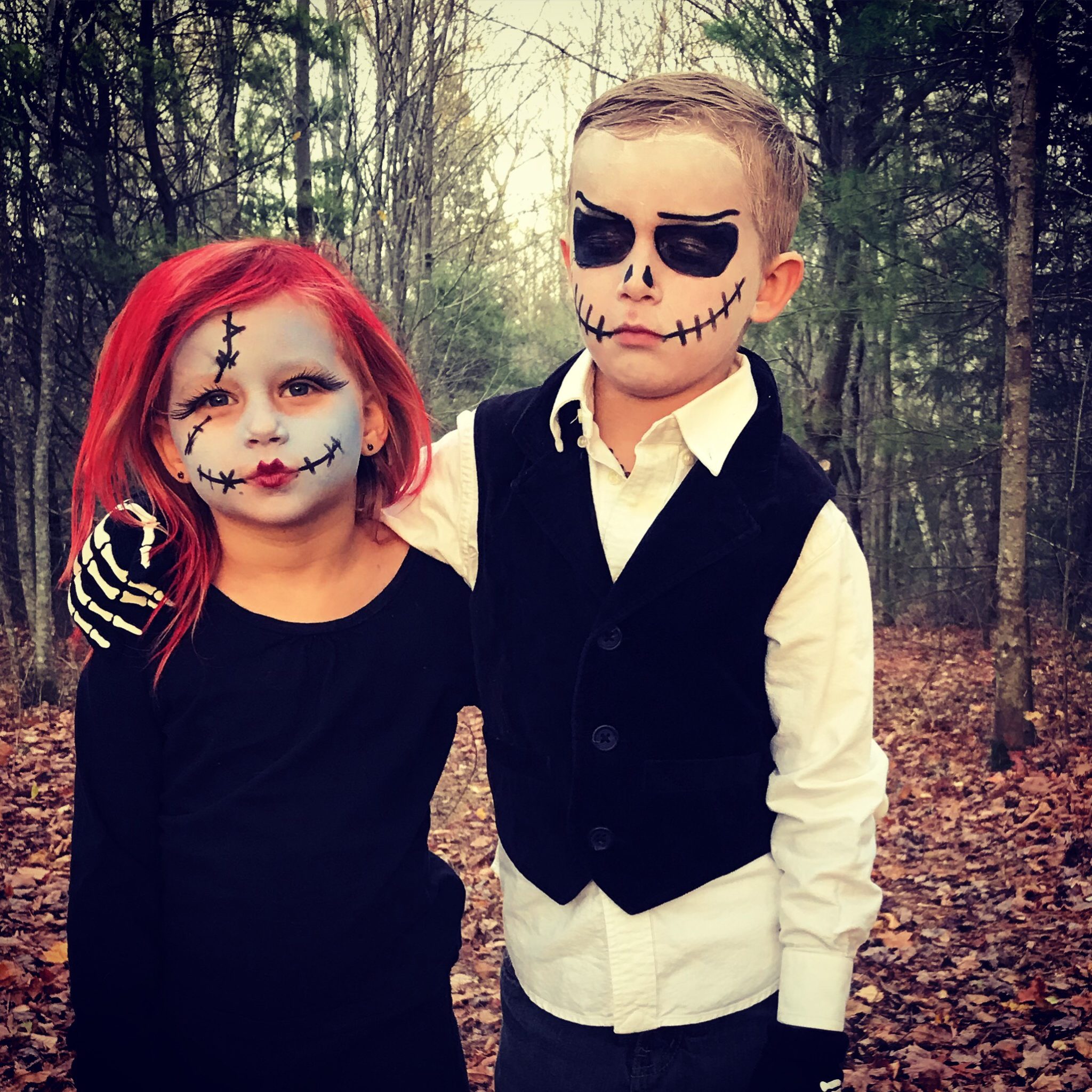 She's always dressed the two in companion outfits, and so far, they haven't complained. Last year, they were Jack and Sally from "Nightmare Before Christmas," a look achieved with some truly spectacular facepaint.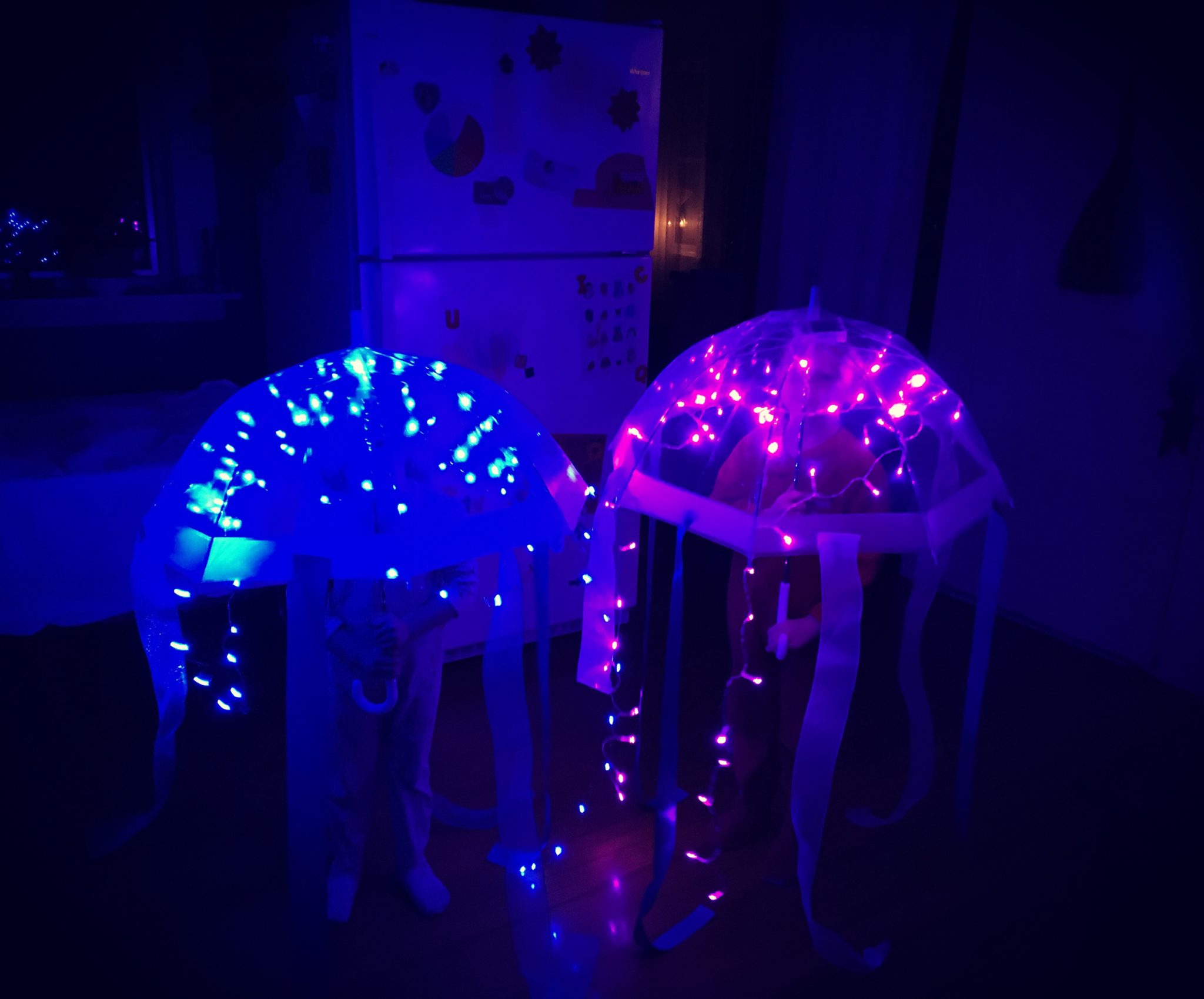 And the year before, they became jellyfish by holding clear umbrellas decorated with LED lights and fabric tendrils.

"I would say to stay off Pinterest because I think sometimes we set ourselves up to fail when looking at something that's really been professionally done," Beauchamp said. "We don't go to social media for ideas. We always crack open their favorite books or say, 'If you could just blink your eyes and turn into anything, what would it be?'"