Considering tiny house living?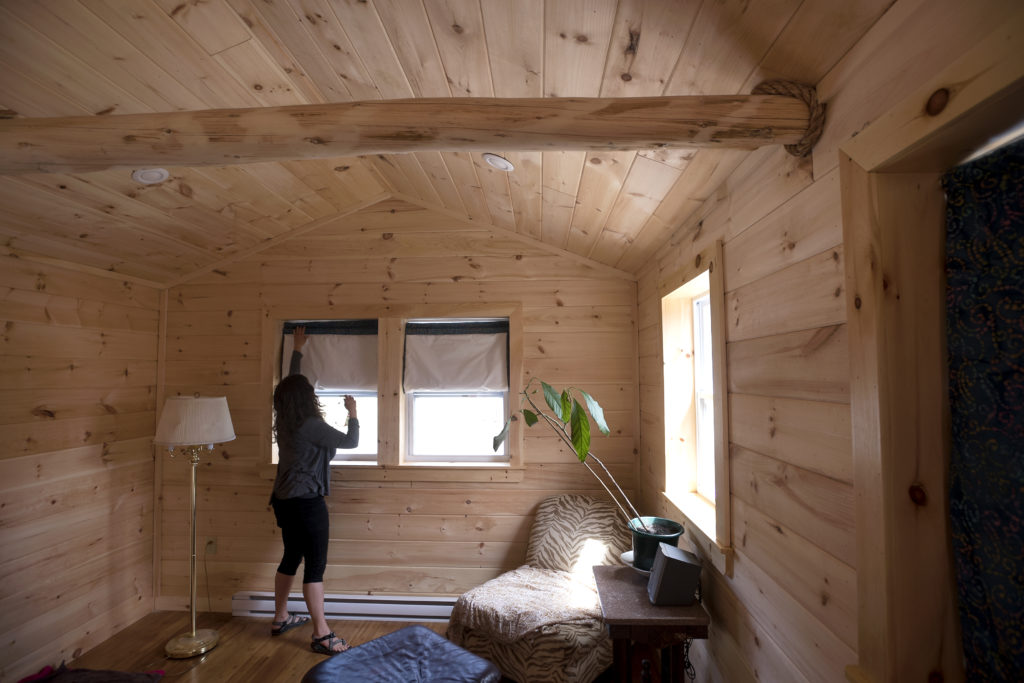 The burgeoning tiny house movement has people contemplating what it would be like to downsize their lifestyles and live on a smaller scale.

But there are a few things that should be taken into consideration before deciding to buy your tiny own home, according to Robin Bienenstock and Nic Ledoux, who began their tiny house adventure last year.

How to downside for tiny house living
Taking an inventory of your possessions is the first thing to look at when considering tiny living, to see if purging any of these items is a possibility. Given that tiny homes only range from about 100 square feet to 500 square feet, there is not a lot of room for unnecessary belongings.

Once you understand what you have, donate or sell anything that you have multiples of or don't use on a regular basis. Even if you're holding onto items for sentimental reasons, the space those items require for storage adds up.

"You can't be sentimentally attached to anything," Ledoux said. "If you're sentimentally attached to anything, take a picture of it."

What's your tiny house budget?
Having a firm grasp on what your budget is for building a tiny house also is essential, since costs can add up through the design and construction phase. Tiny homes can range from about $30,000 to upward of $80,000 depending on the construction materials and amenities in the home.

Bienenstock recommends establishing a firm budget that factors in costs from conception of the tiny house idea to what the cost of amenities will be after construction is complete, that way a homeowner is never caught in a bind for funding their tiny home dream.

Lastly, prospective tiny homeowners should be aware of the fact that they will still be homeowners, and they need to embrace that responsibility even though they're living in 200 square feet as opposed to 2,000 square feet. Things around the house will still require fixing over time, and there will always be a household chore to do.

"Set aside some time and learn how to do things," Ledoux said. "Be willing and open to learn how to do things on your own."