Are eco-friendly electric tractors the machines of farming future?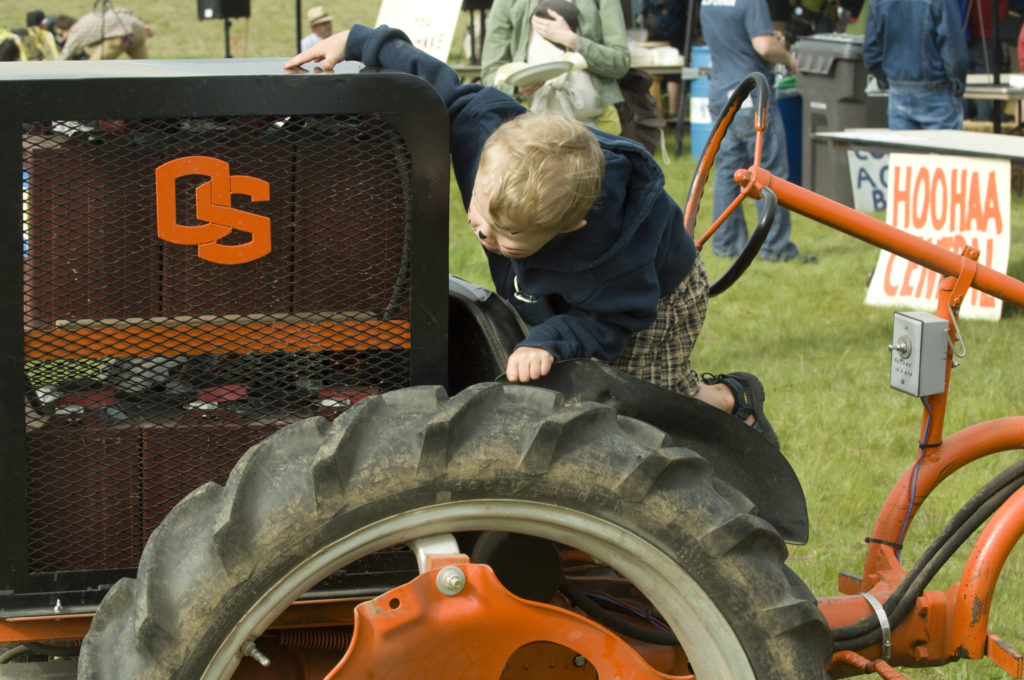 The familiar noisy and exhaust-spewing sights, sounds and smells of the traditional gas or diesel-powered farm tractors may one day be a thing of the past. As the technology improves and electric tractors hit the market, more and more growers are now turning to machines fueled by wind or sun.
Are eco-friendly electric tractors the machines of farming future?
"Sustainability in farming is what these tractors are all about," said William Kanitz, president of ScoringAg.com, an online site devoted to tracking the latest news and trends in sustainable farming equipment and food safety. "The only thing more sustainable than an electric tractor in the field is a horse."
What is an electric tractor?
Traditional tractors are powered by engines fueled by either diesel or gasoline and have transmissions powered with hydraulic fluids. But electronic tractors are different. They are powered by a series of electronic batteries that can be recharged simply by plugging them in to a standard socket.
"Farmers with electric tractors can install wind or solar power to produce the electricity to charge the tractor's batteries," Kanitz said. "If their farm is on a hilly piece of land with a stream, they can even install a water-driven turbine to create the electricity."
Tractors that run off electrical batteries require no fluids, which means an end to filling fuel tanks, checking oil, adding hydraulic fuel or changing filters.
With far fewer moving motorized parts than a traditional tractor, the electric machines can outlive their gas and diesel-fueled counterparts and are far less expensive to maintain, Kanitz said.
"Most diesel tractors need a complete engine rebuild after 6,000-hours of operation," he said. "That can be almost as expensive as a new tractor, but the electric tractors can go 5-10 years and all they may need is a battery change [and] anyone can do that themselves."
Are electric tractors practical?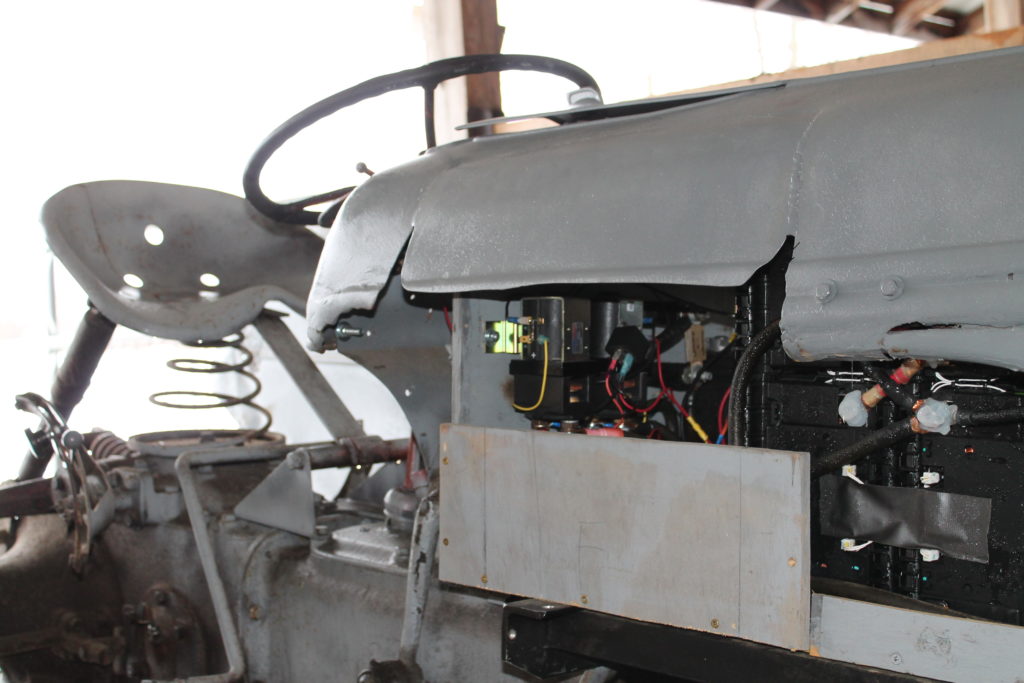 The Maine Organic Farmers and Gardeners Association currently operates two electric tractors on its Unity, Maine, farm.
One of the tractors was converted from a gas-powered machine to all electric by MOFGA's building and ground director Jason Tessier.
"It is a very specialized tractor we mostly use to demonstrate that tractors can be converted," Tessier said. "The second electric tractor is a much more useful and practical design [and] was used during the 2018 Common Ground Country Fair to transport people back and forth between the parking areas."
This second tractor is an actual manufactured electric model, not a retrofit.
Tessier hopes to incorporate that tractor into general MOFGA farm use this coming year, and is cautiously optimistic on the overall future of electric tractors.
"I do think electric tractors have a long ways to go before they become competitive with petroleum powered options," he said. "I do think they have some potential in Maine agriculture [and] technology is progressing in the electronic arena at the same time petroleum alternatives are becoming more expensive to buy and operate."
Waiting on technology
In 2009 Chris Jagger of Blue Fox Farm in southern Oregon converted his 1940s era Allis-Chalmers Model G tractor from diesel power to electrically powered to use on his organic farm.
"I liked it," Jagger said. "But when I scaled up our operations, it could not keep up with the work."
Jagger expanded his five-acre gardens to a 30-acre operation six years ago, he said, and at the time the battery technology available for his tractor could not hold a charge long enough to keep up with the increased workload.
"I'm back to a diesel powered Allis-Chalmers now," he said. "But I do believe with new technology that is coming along, electric tractors are the future"
Jagger's old electric tractor is still in use, he said, at a smaller farm near his operation.
Jagger said he's keeping an eye on the new technology and hopes to one day bring an electric powered tractor back to Blue Fox Farm.
"We are seeing a lot of improvements coming with the technology and I have been eyeing the ones being used in France," he said. "I really loved them but I did get tired of charging the battery all the time with the old one I had."
Quiet, powerful and tough machines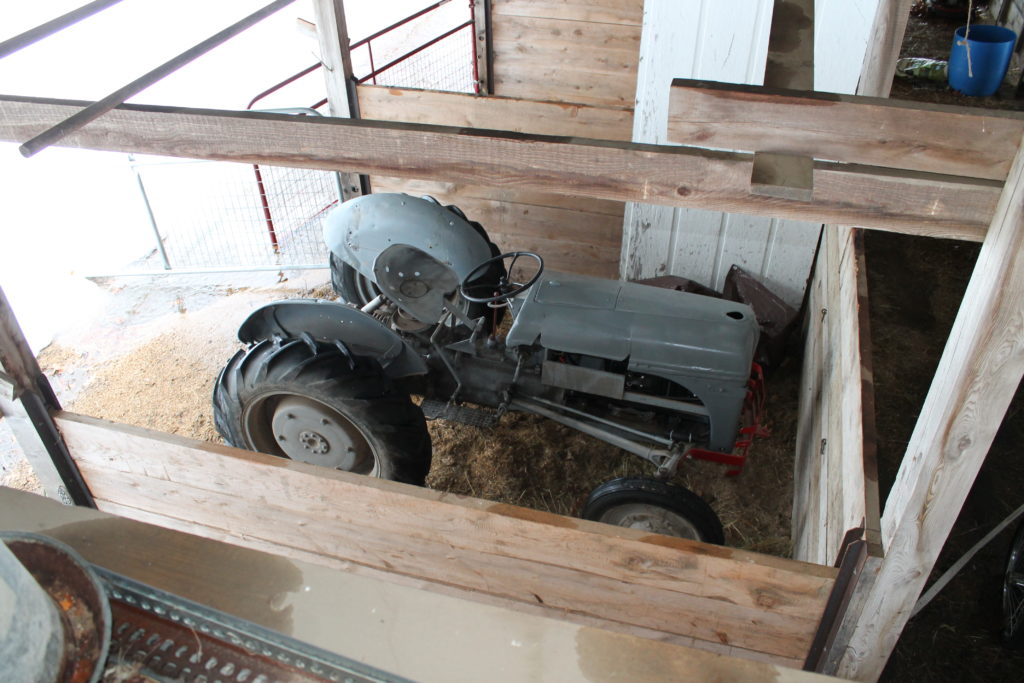 Kanitz said the electric tractors are already in heavy use in European countries.
Large tractor manufacturers like Allis Chalmers already produce an all-electric tractor that is on the market and American tractor giant John Deere has one in the works, Kanitz said.
These new tractors are more than powerful to do the jobs needed on both small homesteads and larger working farms, Kanitz said.
"Electric motors have double the torque so are capable of heavier pulling," he said. "The 3-point-hitch does not run off hydraulics, but uses an electric actuator that is more powerful than hydraulics."
An electric actuator is the part of the motor or engine that opens and closes the valves that supply power to different implements attached to the tractor.
With all that power, a 60-horsepower electric tractor can do the job of a 120 horse horse power diesel or gas powered machine.
Price-wise, Kanitz said they are about on a par with the traditional tractors.
Electric tractors in the 60-horsepower and smaller range run about $500 per-horsepower, he said. The larger tractors can go as high as $1,200 per horsepower.
"As far as I see it, there are no limits with electric tractors in agriculture," Kanitz said. "They are the ultimate in sustainability on the farm."