9 easy, inexpensive homemade gifts
Homemade gifts represent thought, effort and creativity. They're often less expensive than store-bought gifts. And they are customizable, which makes whoever is receiving the item feel extra special.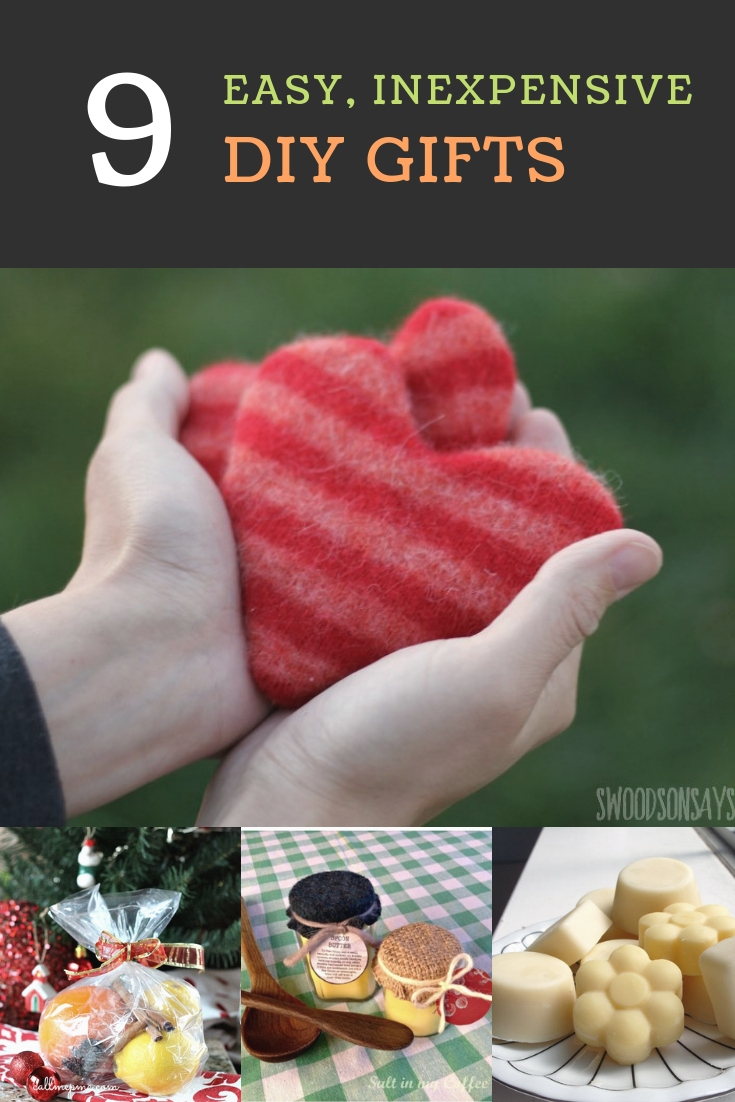 But what if time is running out? Or what if you simply aren't as crafty as you wished you were?

Not to worry, there are plenty of easy-to-make gifts that take just a short time to throw together and require little-to-no artistic skill. Here are 9 of our favorite gift ideas from DIY bloggers around the web
Upcycled hand warmers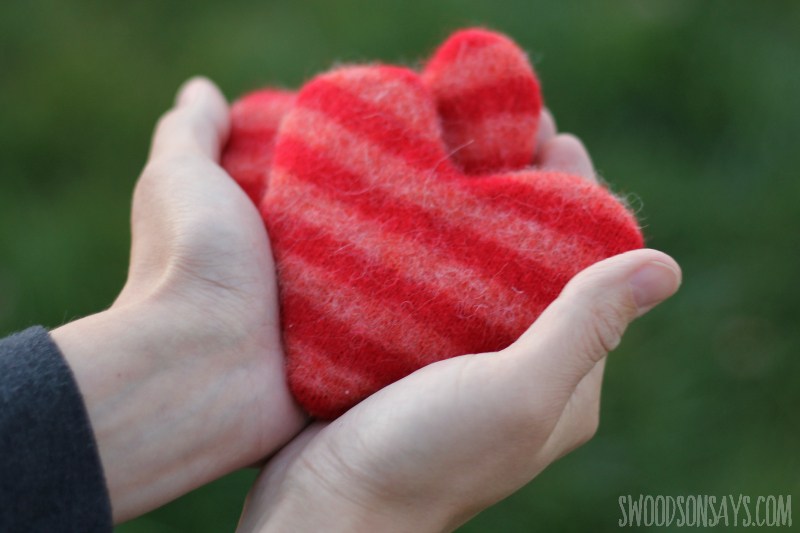 Give old clothing new life by transforming it into microwavable heat packs filled with rice. Most rice bag designs are simple enough for the novice crafter to sew, and while most are rectangular, you can get creative with the shape. On the blogSwoodson Says, for example, is a tutorial on how to make heart-shaped heat packets that can be carried in your pocket and used to warm your hands. And on Third Stop on the Right, the author transformed a stuffed teddy bear into a heating pad with an old sock, a needle and thread and a bag of uncooked rice.
Useful spoon butter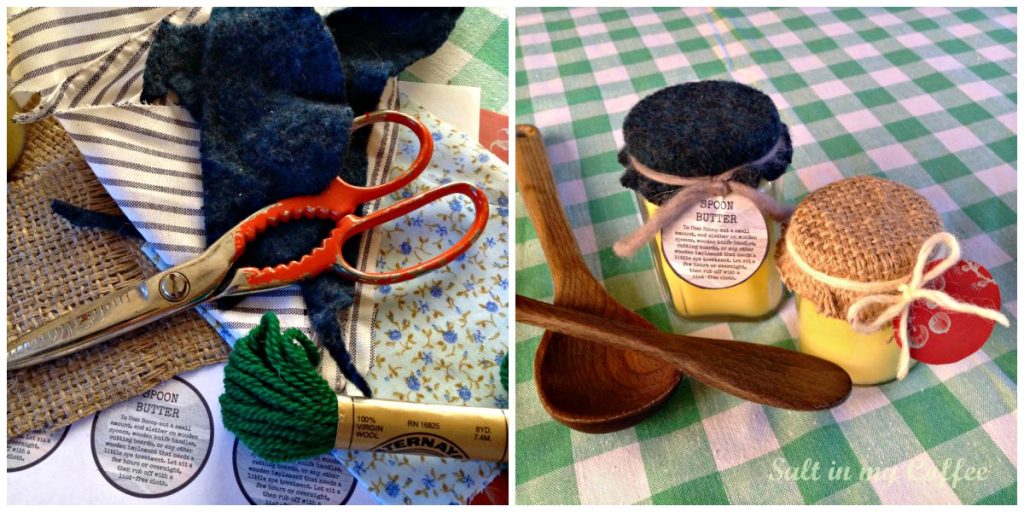 Spoon butter, a conditioning treatment for wooden tools and utensils (such as wooden spoons), is a practical but useful gift, and making it only requires a couple ingredients. This gift would be great for anyone who enjoys cooking and has kitchen utensils they care for. It would also be good for anyone who uses tools with wooden handles. The blog Salt in My Coffee suggests making it of just two ingredients — beeswax and some kind of oil, such as grapeseed oil. The author provides a recipe and even some ideas for jazzing up the jars.

A treat for the dog
A dog lover will always appreciate a gift that's specifically for their furry friend. Many types of baked dog treats are easy to make and require few ingredients. While many recipes include bacon or cheese, there are healthier dog treat recipes out there, too, including chicken and rice biscuits by Carrie's Experimental Kitchen for dogs that have sensitive stomachs. Peanut butter is another popular ingredient for homemade dog treats. If you happen to have a donut pan, check out this peanut butter dog donuts recipe by Sunny Day Family. They look delicious.

Simmering potpourri kits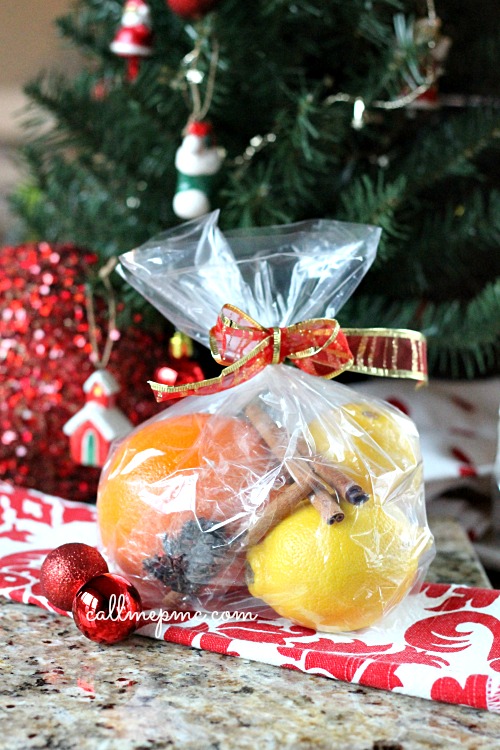 An alternative to candles and air fresheners, simmering potpourri is simply a combination of spices, fruit and extracts that are simmered together in a pot to emit an amazing aroma. Recipes vary based on personal preference and the availability of certain ingredients, but many recipes include cinnamon sticks, orange slices or peels, vanilla extract and herbs such as lavender and rosemary. Certain combinations can create surprising aromas, so if you're short on time, it may be best to select a tried-and-true recipe, such as the holiday simmering potpourri recipe on the blog Call Me PMC, which only has four ingredients.

Bath salts
To create a soothing mixture of bath salts, you only need a few ingredients, which are typically available at health food stores. While recipes vary greatly, most include epsom salt or magnesium chloride flakes, as well as essential oils. Other common ingredients include sea salt, baking soda, dried flower petals and liquid soap. This recipe from Mommypotamus is simple and the end result is a beautiful mixture that the author, Heather Dessinger, labels "Relaxation in a Jar."

When it comes to personalizing bath salts, one of the easiest ways to get creative is by experimenting with various essential oils and dried herbs and flower petals. Commonly used essential oils in making bath salts are lavender, rose, peppermint, calendula and lemongrass, however, it's not unheard of to freshen up the scent with orange or grapefruit oils, or to get festive with peppermint, pine or frankincense.

Personalized lap desks
If you know someone who frequently uses their laptop while sitting on the couch or in a chair, a cushioned lap desk would be a great gift. And while lap desks are available for purchase at big box stores, they're actually quite easy and inexpensive to make. You don't even need to know how to sew, according to the blog Shanty 2 Chic, which features a tutorial on how to make a lap desk out of a board, polyfoam, scrap fabric and hot glue for about $10. To personalize the desk, use a stencil to paint the person's initials on the surface of the desk, or simply get creative with craft materials you already have.

Lotion bars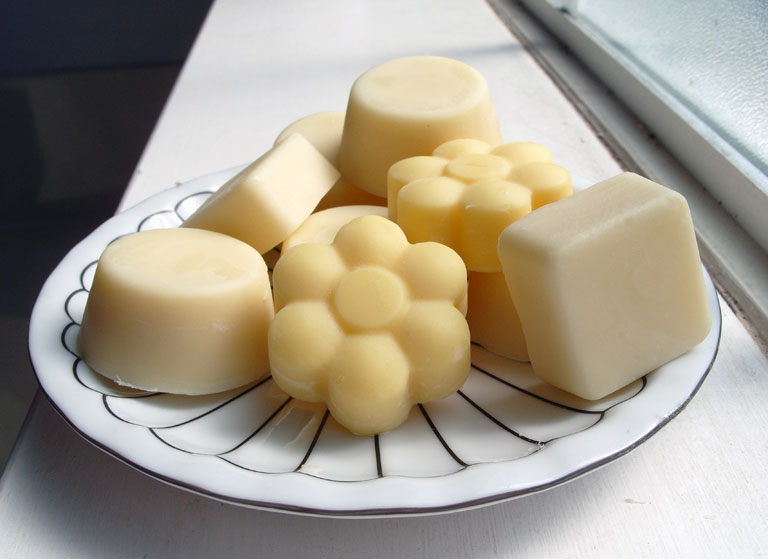 Lotion bars are simple, eco-friendly alternatives to bottled lotion, and they're fairly easy to make, according to Eco Living Mama, which provides information and a recipe for lotion bars, as well as suggestions on how to customize your own. Looking a lot like a bar of soap, a lotion bar is used by simply rubbing it on your skin and allowing your body heat to slowly melt it.

Homemade food or drink mixes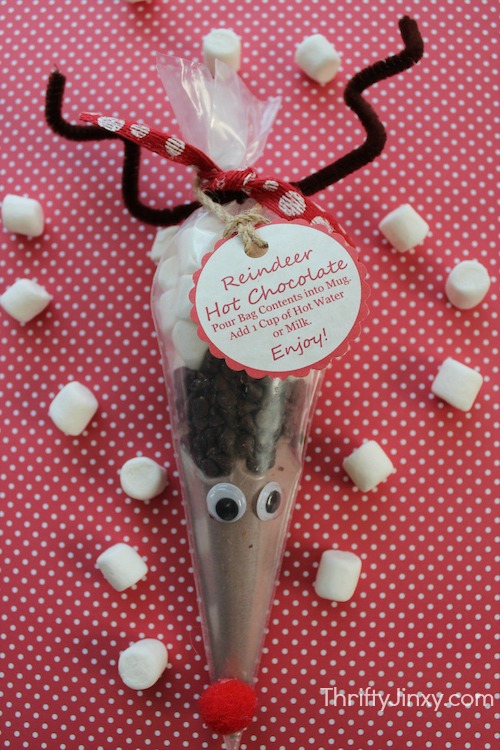 Make it easy for someone to make a delicious cup of hot chocolate or batch of cookies by laying the dry ingredients in a mason jar or another type of see-through container, such as piping bags, which were used on the blog Thrifty Jinxy to create reindeer hot chocolate kits — perfect for kids. Pair these mixes with a cute, thoughtful label (that includes preparation or baking instructions), and you have yourself an inexpensive but thoughtful gift.

DIY hot sauce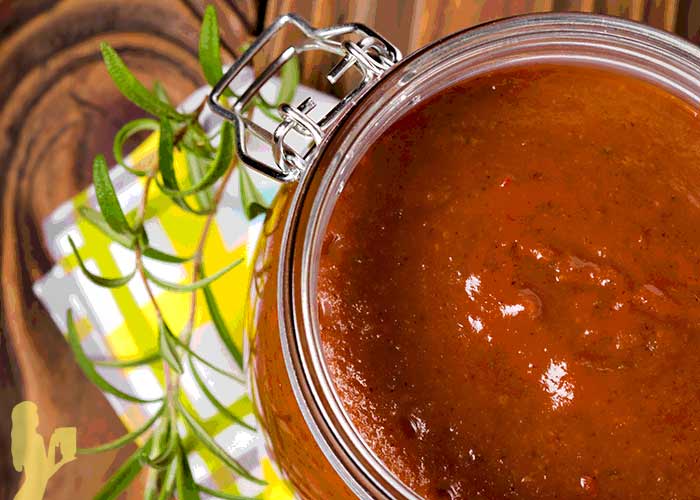 For the person on your list who's known for adding hot sauce to most meals, try making a batch. Not only is hot sauce fairly easy to make, it's particularly fun to label. Come up with a spicy name, a bogus heat rating and creative description. Use a recipe, such as the Blender Babes Habanero Hot Sauce recipe, and consider playing with the heat or giving it your own twist with added ingredients.