8 creative Christmas decorations to make
Decorating the Christmas tree is often a cherished family tradition, but mass-produced balls and baubles made from non-renewable materials like plastic can feel a little wasteful and impersonal during this special time of year. If you are looking to bring a little sustainable homemade flair to your Christmas tree, these 8 creative Christmas decorations to make are a great place to start — often, with items you can find around your house right now.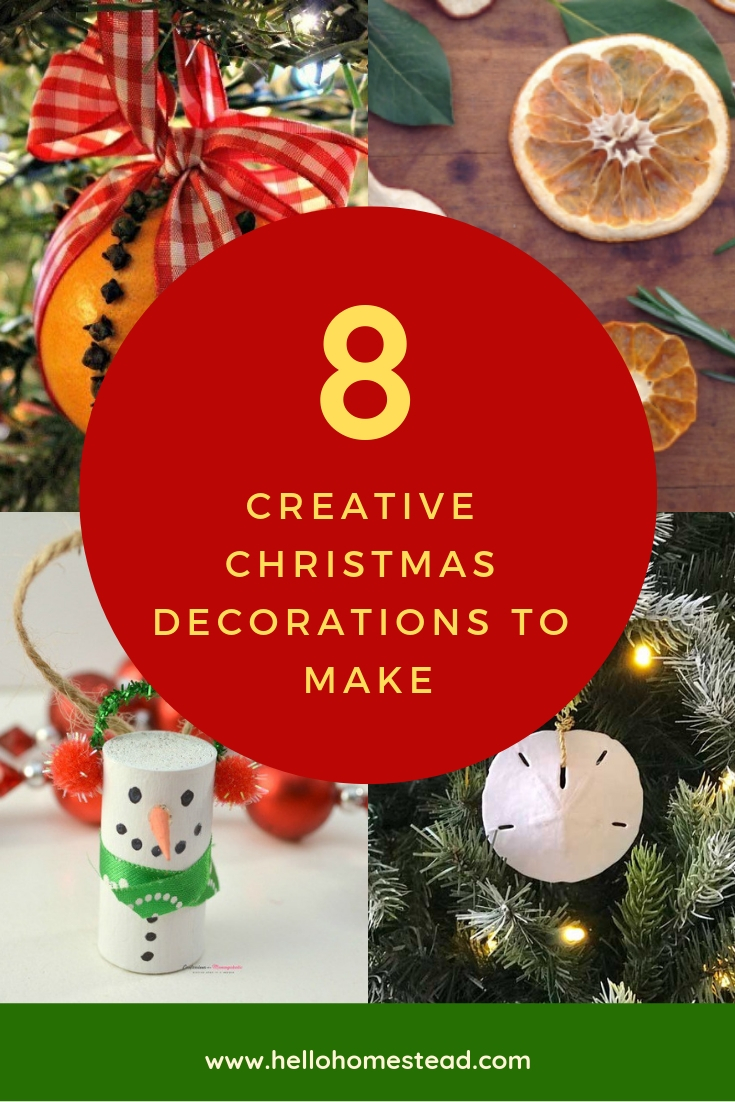 Making Christmas ornaments can be a fun family activity and offers the opportunity to add a new tradition to your holiday season. Here are 6 of our favorite DIY ornaments from crafty bloggers around the web.
Dried citrus slices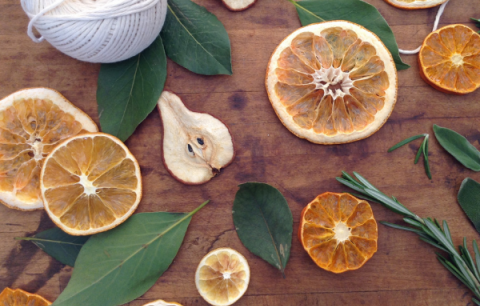 Perhaps the only thing more lovely than the smell of pine is the smell of fresh citrus. This how-to from Celebrating a Simple Life shows you how to dry slices of orange, tangerine and lemon to hang on your Christmas tree. The dehydrated slices can also be used to make a festive garland that will smell delightful through the holiday season.
Beach ornaments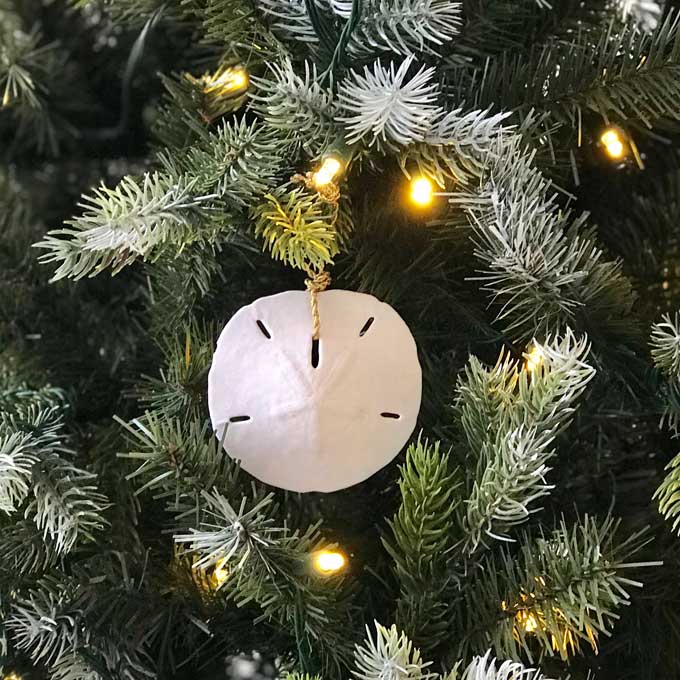 Are those mementos from your family's beach vacation gathering dust on your shelf? Give them a place on your Christmas tree to commemorate that amazing trip. Coastal Wandering shows you how to hook sand dollars, starfish and seashells to your Christmas tree and bring a little bit of the beach to your winter wonderland.
Orange & clove pomander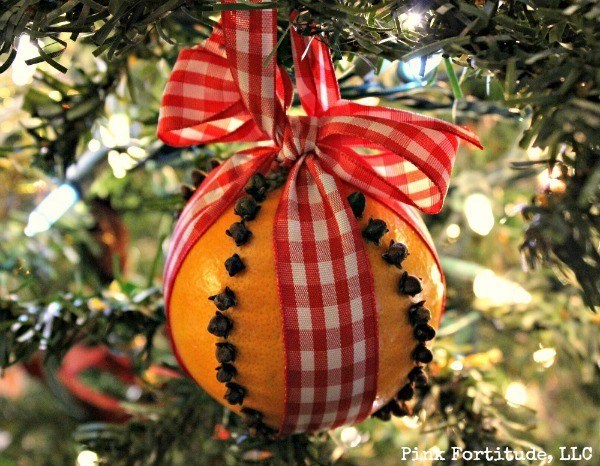 Spice up your homemade Christmas decorations with ingredients from your own kitchen! Pink Fortitude adds cloves to an orange and ties it all up neatly with a festive ribbon for a fragrant pomander that almost looks like a traditional Christmas bauble.
Mini gourd ornaments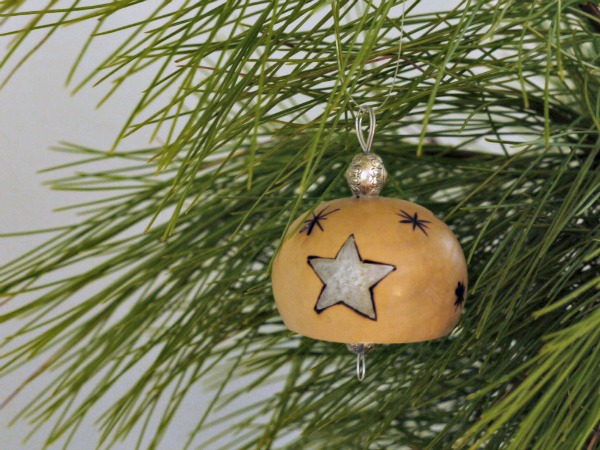 Think a gourd-ament would look cute on your tree? Learningandyearning shows you how to prepare and paint gourds for festive Christmas ornaments. Decorative gourds aren't just for fall anymore!
Inkjet photo transfer wood ornaments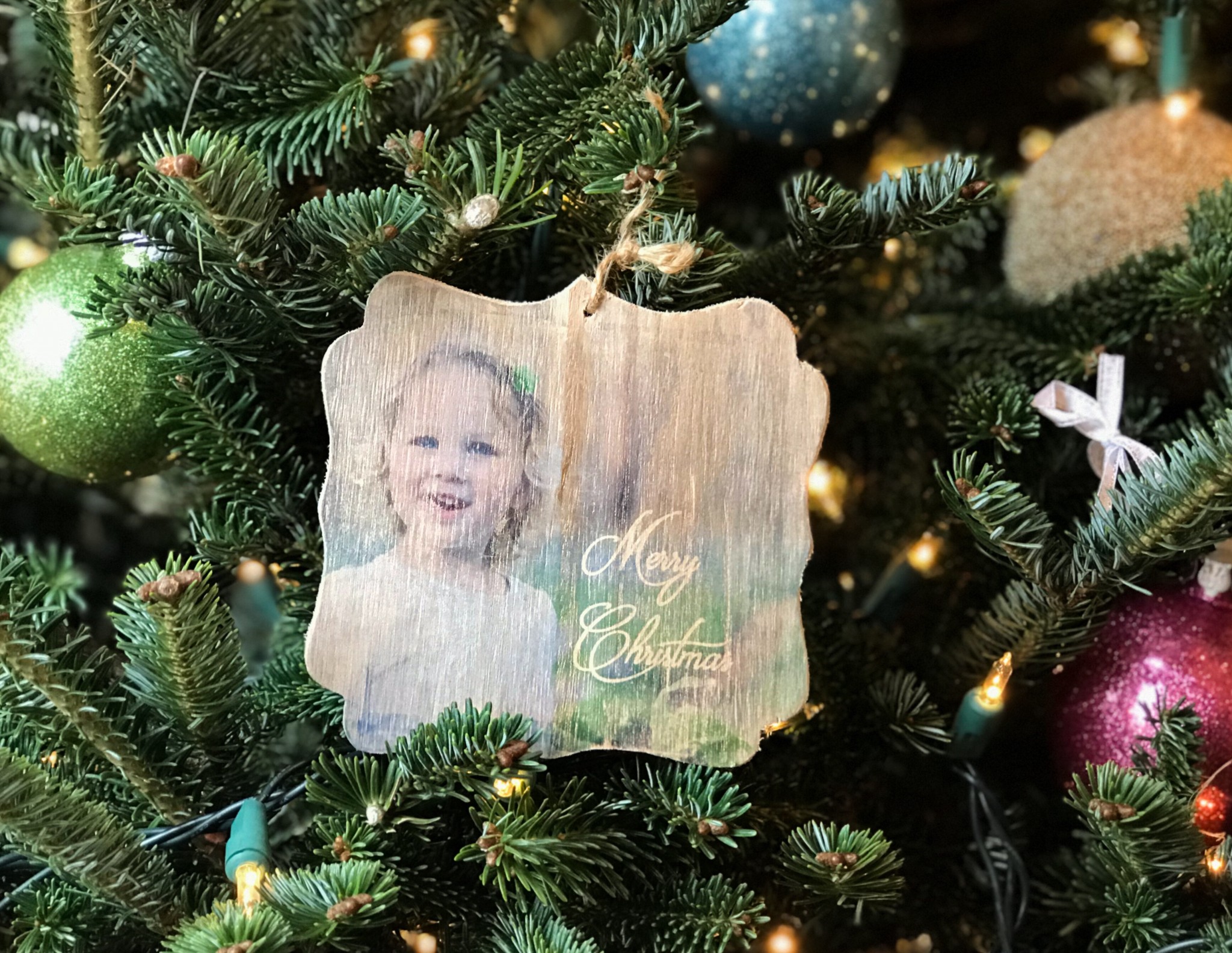 These wood ornaments are a highly personal way to commemorate your favorite pictures of the year. Plus, they would make great gifts for your loved ones. South Lumina Style shows you how to magically transpose an image onto a cute wood cutout using address labels, acrylic coating and a color printer.
Cinnamon ornaments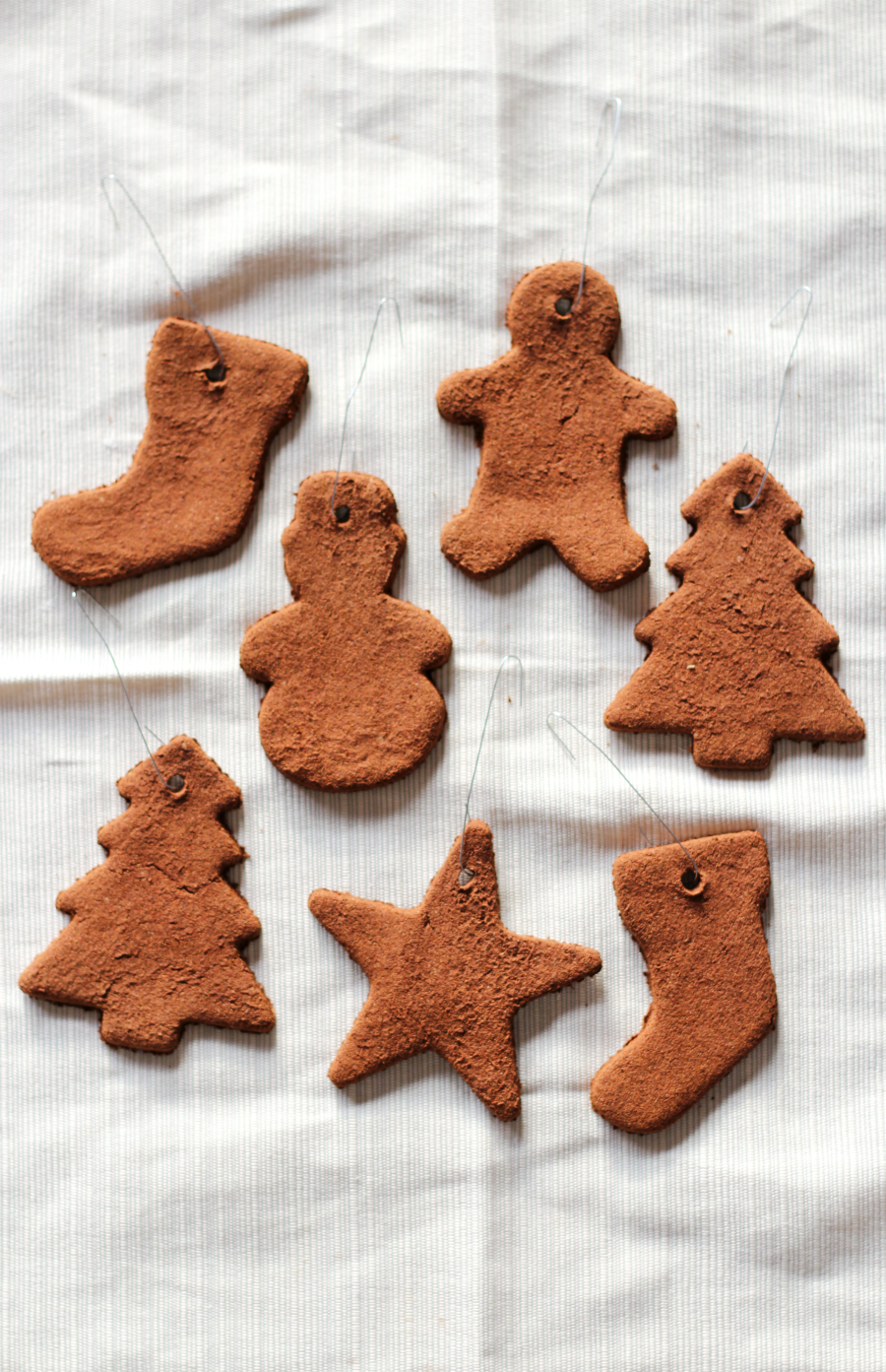 If you are already baking Christmas cookies, why not throw in an ornament or two? Strength & Sunshine shows you how to make delightfully fragrant ornaments by roasting gingerbread-esque cutouts made from cinnamon and applesauce.
Wooden slice doe ornaments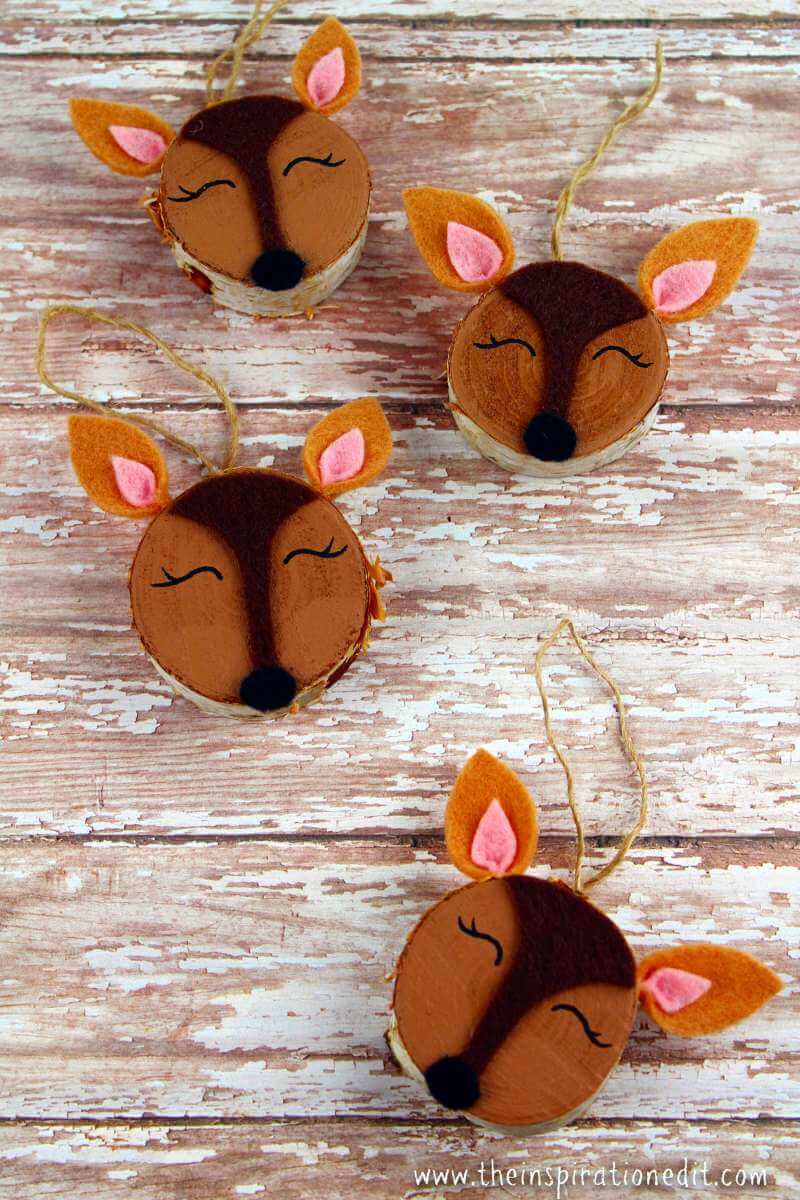 There is nothing more peaceful than watching a doe prance through the snow. Bring that sense of serenity to your Christmas tree with The Inspiration Edit's a-doe-rable deer ornaments made from painted slices of wood and felt.
Cork snowman ornaments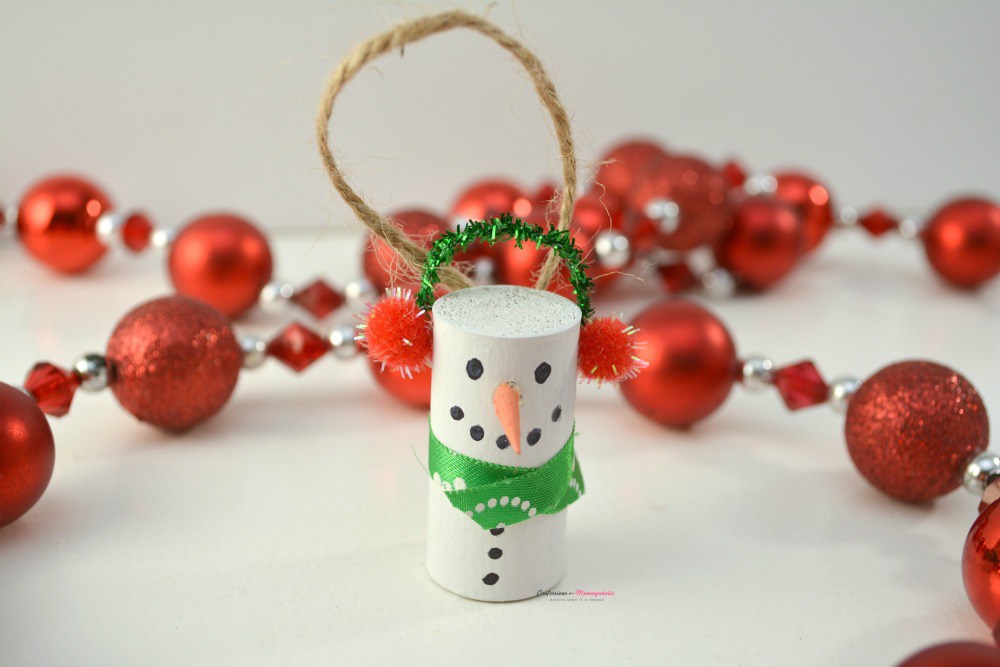 If you have leftover corks from your Christmas dinner wine, why not repurpose them for your tree? This DIY cork snowman ornament from Confessions of a Disneyaholic Mom are a cute way to recycle the corks that pile up after a festive holiday feast.