10 easy home decor sewing projects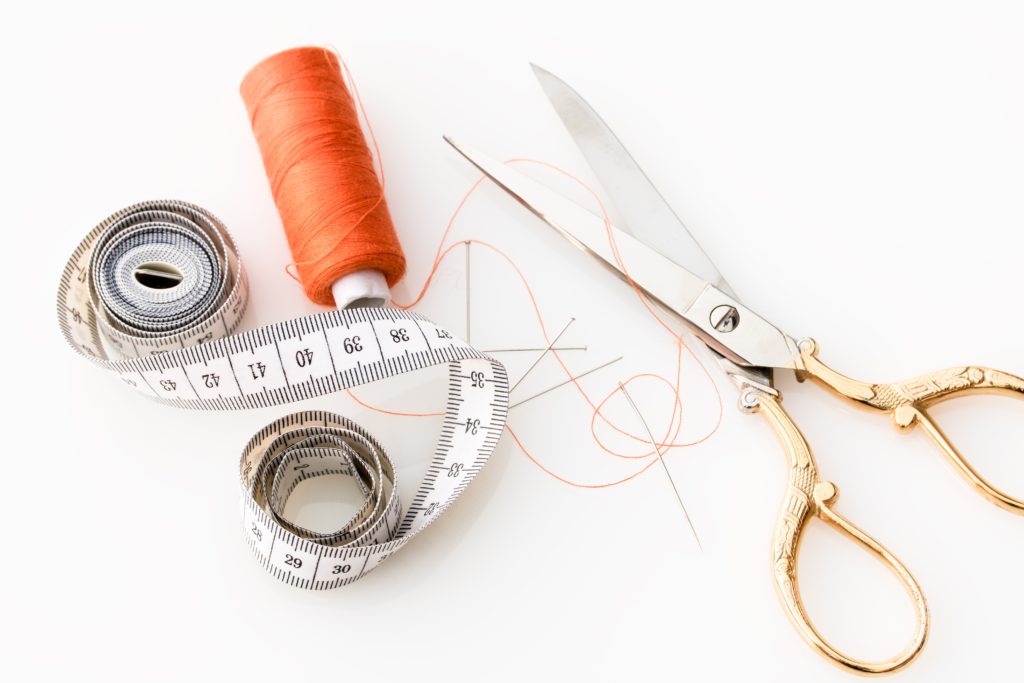 Guest post by Annabelle Short

A beautiful house on the outside won't be complete if the interior is shabbily decorated. Be it a residential building, an office building, a hotel or a similar property; the interior decor of a building can significantly transform a house into a "home."

That much said, we're going to explore 10 easy home decor sewing projects you can design for your home to enhance the feeling of warmth and homeliness that should characterize your dwelling.

After carrying out some of these projects, you can go the extra mile and add a label to your craft to give a sense of personalization. Whether you want to sell or use them for your decor, they will look fancier and more professional.

Read on to find out how you can employ your sewing skills to give your home a makeover.

Roman Shades
Most times, the major problem with buying roman shades is in getting the right one, considering its color, texture, and fabric that will match the paint color of your home and its interior decor. To avoid this snag, you can put your sewing skills to use by sewing your own roman shades. Simply shop for the right fabric, then come home and make your own roman shades to suit your taste.

Reversible Potholder
If you want to add new touch to your kitchen, potholder is a great beginner sewing project. You can keep it stylish by integrating the pot holder color and design into the overall decor theme of your home. Pot holders are useful for protecting wooden and glass surfaces. But then, it's not always easy to get already-made ones that suit your decor goals. The solution is simple: get your choice fabrics and the matching color and get down to it.

Fabric Floor Mat
Floor mats are a crucial part of a home. To maintain a particular decor theme for your home, you could choose not to buy just any regular floor mat from the store since you can make one yourself. If you are not so confident about making one for the lounge, try making one for your sink area first. This way, you'll build your skills and be more comfortable while cleaning up.
There's a good tutorial for a DIY Fabric Floormat on East Coast Creative Blog.
Flutter Curtains
This is a straightforward sewing project you can do to enhance your home decor. However, you need to be patient because this project requires you to be careful. First, get a simple white curtain, then sew each of the circles onto it. The amount of care you put into getting this project done will pay off when you get the final result.
The DIY Flutter Curtains tutorial on Kojodesigns is a good resource to check out.
Cirrus Duvet
You will agree that your duvet is an essential part of your bedroom decor. Now they could be expensive, but that should not be a problem because it is something you can make yourself. So go get your fabric ready and sew a cirrus duvet of your choice.

Fabric Bins
Bins are necessary for every home. Your bedroom, your kitchen, and other rooms can look fancier and more stylish with a fabric bin customized to your taste. It's pocket-friendly so you won't spend much on this project.

Wall Decor Hoops
This sewing project helps you decorate your home and get it ready for any occasion without spending much. Get fabrics with good designs to begin your project. If you can get it right, your 4th July, Thanksgiving days, Christmas and other celebrations will come and be just as splendid without your having to worry about your wall designs.

Doughnut Pillows
Apart from your children's rooms, your living room decor can look fancier with these new pillows. Get the fabrics you need and put your sewing skills to use!

Slipcover for an Ottoman
This is a perfect project for beginners. It is quite easy an it requires very little sewing. Custom ottoman cover is a great opportunity to add a bit of color, texture, or both, to your room's décor.

Reversible Table Runners
Your dining table could light up with the moods you create with your table runners. The interesting thing about making reversible table runners as part of your home decor sewing project is that you could use the two sides to create two different moods.
This way, you can turn the table runner any time to suit your choice. Also, you can even add a label to your table runner and personalize it. To do this, get printable fabric sheets. It will be better to get machine-friendly fabric sheets. Print your logo onto the sheets and iron it so the ink will set. Finally, cut the labels to your preferred size and sew them onto your table runner.
---
So, there you have them: 10 easy home decor sewing projects. Anyone of them can give your home decor the style it needs. If you decide to sell some of your creations, there are so many online stores where you can do it. Etsy is one of such online places where you can sell your craft and completed hand projects. Do give it a try if you haven't yet.
Annabelle Short is a writer/editor and seamstress of more than 7 years. When not working, she's spending time with her family or putting pen to paper for her own personal pursuits. Annabelle likes to make DIY and crafty projects in her free time with her children.