Inside the school at home method for homeschooling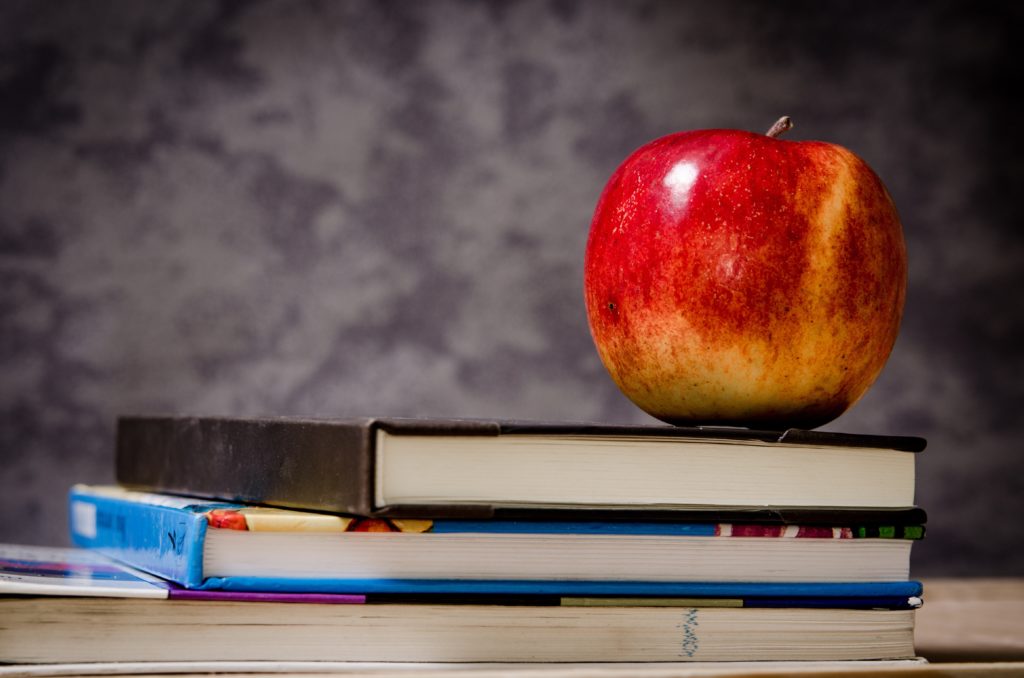 School at home puts public or private school curriculums into the hands of the parents, letting them have the flexibility of homeschool with the standards and framework of public school. It allows parents to use a public school's curriculum without the disadvantages of a public school environment.

This method is the most beneficial method for students who want to take a break from public school for a short time period, but still keep up with their studies. School at home can be an easy transitional method for families who are just starting out. Since it's a lot like traditional school, it's generally not as intimidating.
Method description
School at home is a basic traditional curriculum, taught at home. It can be done independently and administered entirely by a parent teacher.

"You're basically doing the same thing kids at school are doing, meeting the same milestones as public schools," said Heather McCurdy, a homeschooling mom.
Curriculums for school at home
Most school at home curriculums and programs can be offered online, or in complete packages arranged by school year.

Some online versions are public, others are private and can be expensive, like K12.com. Some state education programs can cover the cost necessary for these classes, depending on the circumstances and their policies. The Bob Jones curriculum is a popular, workbook oriented curriculum for K-12 students.  

"There are so many options available," said McCurdy. "You can design your own curriculum around the standards of your state, and still have the flexibility to add hands-on activities."
Positives
School at home is one of the most conventional homeschooling methods. It's basically just bringing a traditional school education into a home environment. It has extremely formal standards, like testing and grades.

"If my child needs help, they're not getting lost in the crowd," said McCurdy. "We can speed through things when they've mastered it, spend more time on others if they're struggling."

There are many different choices when it comes to programs and curriculums, especially if you want something a parent teacher can teach themselves.

"I socialized with a variety of ages, more than public school kids," said Gwen May, now 31, who homeschooled for her primary and secondary education before going on to a traditional university. "I feel I had better socialization than most of my public school peers because of all the extra activities I was doing." May is now a Sign Language Medical Interpreter at a hospital in Washington DC.
Negatives
Some school at home programs and curriculums can be very expensive, if your state or local education program doesn't cover the cost.

Kids could experience burn out with anything having to do with school, and might be frustrated with the classwork in a home environment.

Most traditional school curriculums were created with class size in mind, so when those same curriculums are applied to smaller class sizes, like one or two students versus twenty, the curriculum may not function properly.
Why homeschoolers like it
School at home has many parallels with traditional school, and it's short-term friendly if the child needs a break from traditional school for a short period of time, before going back.

"Having a sound curriculum designed to meet state standards gives me peace of mind," McCurdy said. "You're always wondering if you're doing enough."

School at home has all the benefits of structure from traditional school and none of the time constraints. Students can pursue whatever extra curricular passions are available to them.

"I did every activity: ballet, tap, basketball, hockey, swimming, soccer, calligraphy, Spanish, Sign Language and art science, just to name a few," said May. "I think I did more than my average school peer, because I had so much time to pursue activities I wanted to do."
How school at home compares
"The kids are always there," McCurdy said. "There are no breaks. As they get older it gets easier."

School at home is a rigid method, there isn't a lot of wiggle room or new ideas allowed inside the curriculum framework. It's also a large time commitment, for parent's especially, if they decide to teach their child themselves; they'll have to learn how to teach the curriculum first, then teach their child.