Are chickens right for you? This chicken rental service will help you find out
Interested in raising chickens but not sure if you're ready to commit? This chicken rental service will help you find out.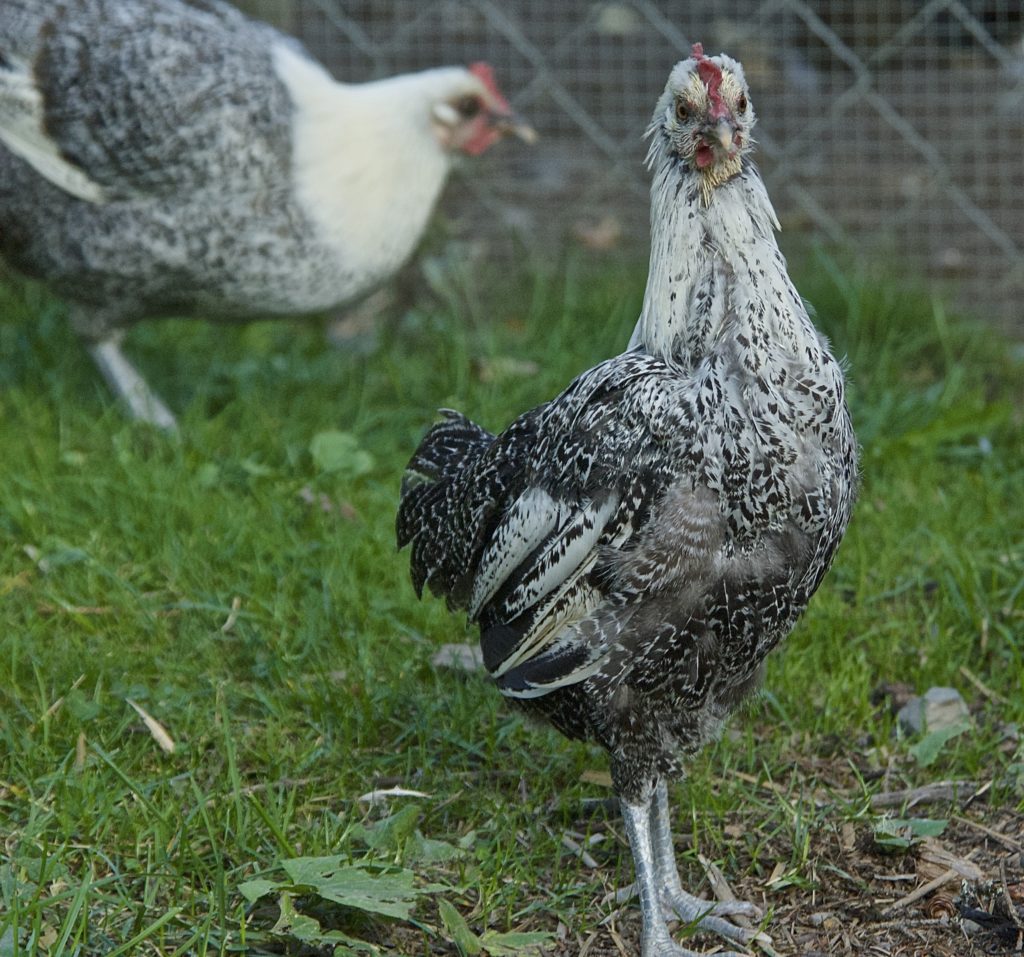 Raising laying hens is a great way to put fresh eggs on the table every day. But not everyone is ready for the commitment that comes with establishing a backyard flock.
Rent the Chicken, a seven-year old Pennsylvania-based company, is making experimentation with chicken rearing without a long term commitment a possibility.  
"We have gotten so many calls asking if this was a joke," said Phillip Tompkins, also known as  "Homestead Phil." Tompkins and his wife "Homestead Jenn" Tompkins started the business in 2012 thinking they would have a steady market with wealthy aging hippies and new back to the landers.
They were wrong.
"It's everybody who is interested," Phil Tompkins said. "It's single parents, young couples, senior citizens [and] every time we pull into a yard with the chickens you should see the smiles."
In fact, Tompkins said it's not unusual to see a welcome celebration in progress  when he drives in, with a crowd on hand to greet the birds.
Much of Rent the Chicken popularity is because it takes the guesswork out of raising egg-laying hens. There is no building a coop, raising chicks or deciding on  feed because everything is supplied by the Tompkins or their affiliates around the country.
The best part? At the end of the laying season, Rent the Chicken gives you the option of returning all the birds and supplies, or adopting them as permanent residents of your homestead.
"I'd say about 50 percent of our clients end up adopting their chickens," Phil Tompkins said. "The ones that are returned either live with us or are adopted by other clients looking to expand their flocks."
How does it work?
At the start of the laying season in April or May, depending on location, Rent the Chicken delivers a portable coop, two or four egg-laying chickens, 100 to 200 pounds of feed, food and water dishes and clear instructions on how to care for the birds.
Within two days of arrival, according to Rent the Chicken, the chickens will be laying eggs.
Six to eight months later, Rent the Chicken will return to pick up the chickens and supplies, unless you have realized you were born to be a poultry wrangler. In that case, the company offers the option to adopt the chickens and keep the supplies.
Cost for renting chickens ranges between $450 and around $1,500 for the season, depending on location and rental package.
Rent the Chicken is currently available in 22 states and six Canadian provinces.
At any given time during the warm egg-laying months, Phil Tompkins estimates he has between 1,500 and 2,500 rental chickens producing eggs for clients.
The folks at Rent the Chicken are also available all season to answer questions and offer support, including a hotline to call.
Entrepreneurial farming
Farmers re-homing chickens on a temporary basis with other farmers or people interested in learning about the birds is nothing new, according to Donna Coffin, professor with University of Maine Cooperative Extension.
"The franchise of Rent the Chicken is a new entrepreneurial twist," Coffin said. "It is a little pricey, but folks are buying the experience of the Rent the Chicken folks."
Purchasing baby chicks from a farm supply runs around $2.50 per chick and 200-pounds of feed will cost close to $150. All the necessary gear like feeders, waterers and heat lamps can tack on another $100 or so to the price. In all, it's an investment of $260 based on purchasing four chicks.
Then there's the coop which needs to be secure enough to keep chickens in and predators out, not to mention dry and comfortable for the birds. Prebuilt coops are available from farm supply outlets like Tractor Supply Company and can run around $450.
"It is good that Rent the Chicken folks come and set the coop up," Coffin said. "Predators are the number one cause of death in chickens and it sounds like they have addressed this and having someone come to the site and set up the coop may be able to reduce predator issues."
Coffin said perspective flock owners also need to make sure they understand the importance of proper care of the birds while they have them.
"They also need to make sure to store the feed so it doesn't get wet, damp or infested with insects, Coffin said.
Before getting or renting chickens, Coffin recommends checking out the information available at www.articles.extension.org/poultry.
Phil and Jenn Tompkins are always ready to talk chickens, and Phil Tompkins said they never know who they are going to hear from."One time my wife was pulled over by a police officer," Tompkins said. "The officer told her nothing was wrong, he just wanted to know what the www.rentthechicken.com on her vehicle meant."